According to statistics, the maintenance costs of Mercedes cars in the first 10 years of use are always among the most expensive among car brands. So how to reduce the cost of "acrid" this?
Is Mercedes car maintenance expensive? According to many car statistics in the US, Mercedes-Benz is one of the leading car manufacturers with expensive maintenance costs within a decade of use. In Vietnam, this 3-pointed star brand seems to be a symbol of the most luxurious and showing the position of the user. The same reason that Mercedes car maintenance costs in our country is also one thing that many car users are most afraid of.
Periodic maintenance costs of Mercedes cars can range from a few dozen up to hundreds of millions. However, you can completely minimize the cost of Mercedes car maintenance with the following experience.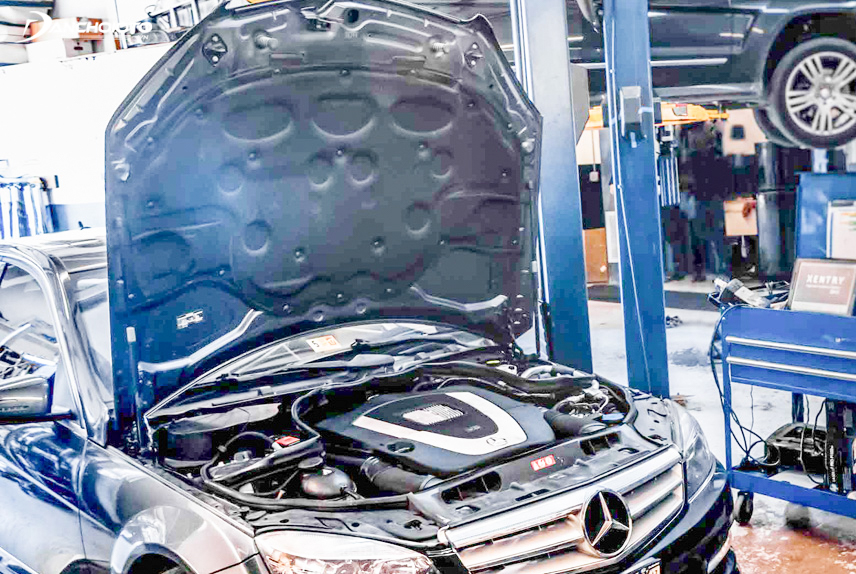 Proper maintenance of Mercedes cars will save you a lot of money
Read more: 5D automobile floor mats
Choose Mercedes models with high sales
Typically, luxury cars with low sales, the price of components and maintenance will be quite high. The reason may be that the vehicle does not meet the tastes of the Vietnamese people or it is a private imported car that is based on someone's needs. This leads to the fact that manufacturers will have less stock of necessary spare parts that need to be imported from overseas if customers need them. Therefore, customers will have to wait a long time and cost is also greatly increased because of the other accompanying sums.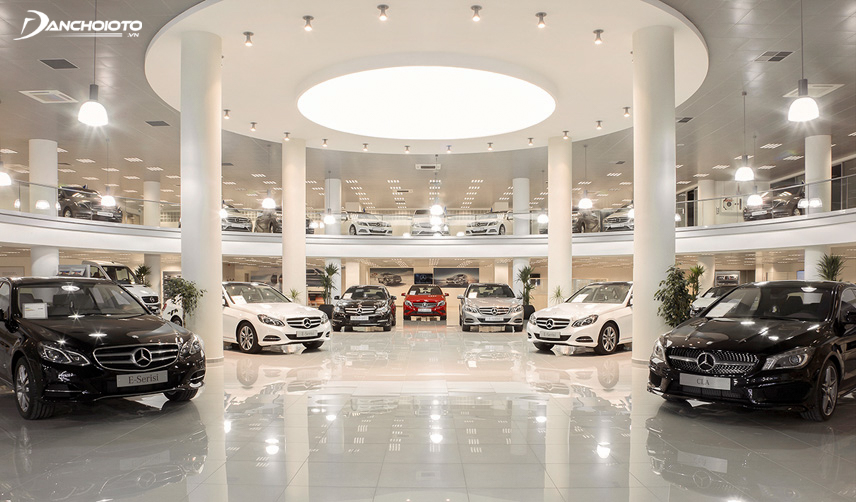 Choosing to buy Mercedes-Benz models with high sales will help you reduce the cost of buying spare parts
Because of that, many people have Experience using cars Mercedes-Benz said you should choose to buy models with high sales. This will help you always have the necessary components to replace promptly at a much more reasonable price. In Vietnam today, the Mercedes models with the highest sales are Mercedes C-Class (C200, C250, C300), Mercedes E-Class (E200, E250, E350), Mercedes GLC Class (GLC 200, GLC 250, GLC 300) …
See also: Notes when regular car maintenance
Maintain according to the regular maintenance schedule of Mercedes cars
According to the Mercedes car maintenance price list, Mercedes car maintenance costs usually range from 4,500 – 5,000 VND / km. Therefore, if the car travels about 100,000 km you will have to spend about 450-500 million VND on car maintenance. With this money, you may already own a mid-sized or low-priced car today.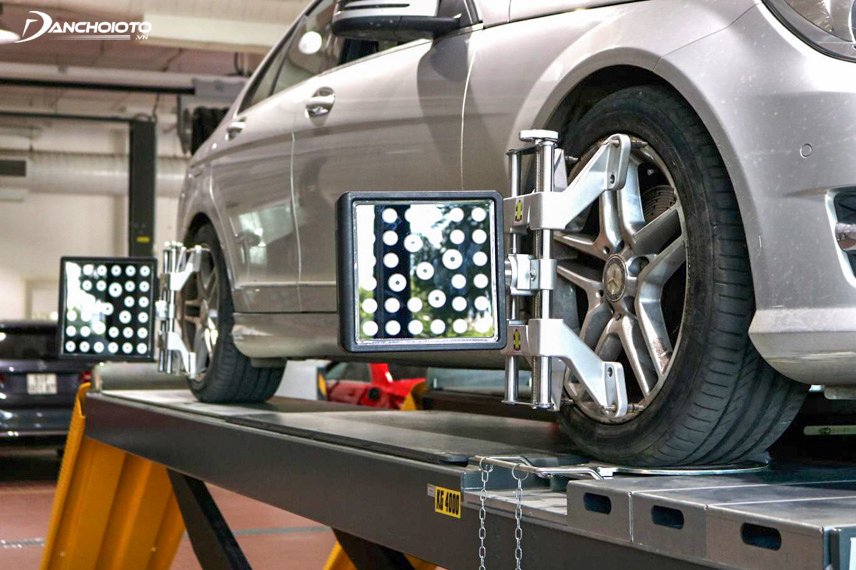 Mercedes cars should be maintained periodically as recommended by the company
But those who have Mercedes-Benz maintenance experience Say that, if you service the car on the regular schedule of Mercedes cars from the company, this amount will be greatly reduced. Take for example the maintenance of Mercedes C200 car running for 2 years. If the car is always replaced and regularly maintained, the total cost only falls over VND 100 million (usually through 4 maintenance times). Meanwhile, if you wait for problems, the amount will be up to more than 150 or 200 million.
See also: How to self-service cars at home
Choose your own spare parts
Mercedes-Benz is one of the firms with very strict maintenance procedures and spare parts are usually proprietary. Therefore, you can buy back the old parts to minimize the cost of car maintenance. But to do this effectively, you need to have a certain knowledge about the detailed evaluation of the motorcycle, besides you can also refer to it at the car forums, Mercedes car associations. to understand what the parts I want to buy.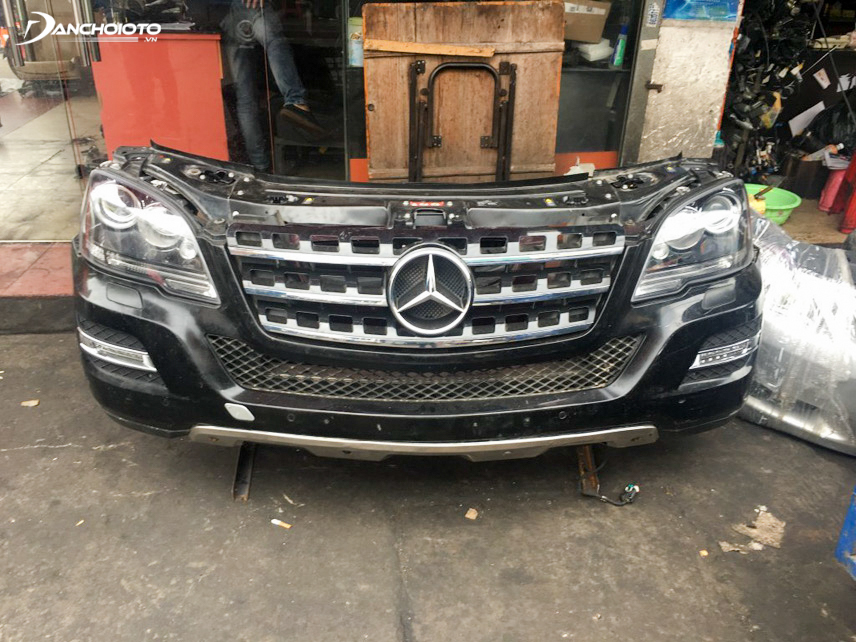 Buying Mercedes spare parts yourself will help you save on maintenance costs
Reference: Mistakes when maintaining cars
Repair Mercedes cars with minor damage
If there are many Experience using Mercedes-Benz cars, understanding the principles of operating parts as well as basic car repair knowledge., you can learn how to fix minor problems on your car. In addition, you can also equip yourself a car fault scanner to easily catch the disease. Having certain knowledge about the car also helps you easily provide vehicle maintenance information to help save part of the cost and time spent.
Choose a reputable car maintenance address
Because maintenance costs are too expensive, many Mercedes car owners have chosen repair facilities that are much cheaper than the market instead of choosing genuine garages or reputable Mercedes car repair sites. This may seem like a cost saving at first glance but it really isn't. When repairing in a place where there is no guarantee, you will have to bear the risk of "a good pig becomes a lame pig" and this will incur a higher cost to remedy this.
Looking for more information:
Car ceiling cladding

Beautiful car leather seats

Paint car chassis do nothing
Therefore, it is best to bring the car to genuine service centers to receive the best after-sales service or reputable Mercedes car repair addresses. Maybe the price will be higher than the repair place outside but you will be more assured of the quality that the center brings.
Minh Tan