The development technology means that there are a lot of malware and viruses in parallel, being one of the leading software, Bitdefender Total Security 2015 can counteract such malware.
Related posts
(Giveaway) Register 6 months license Bitdefender Total Security 2015 from 13/8
Bitdefender Total Security 2018 Review: Windows Security couldn't be better
(Giveaway) Copyright for free Bitdefender Total Security 2018, anti-virus software, 24/24 computer protection
(Giveaway) Copyright for free Bitdefender Internet Security 2019, comprehensive computer protection
Bitdefender Mobile Security 2017, The leading antivirus application for Android
Bitdefender Total Security 2015 is a software that is trusted by many people because of its anti-malware and anti-virus features.

For users to experience then Bitdefender Total Security 2015 has released Beta – the first beta version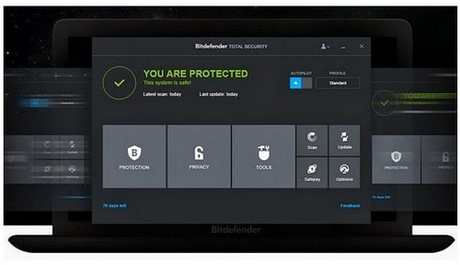 About the installation problem
The installation steps of Bitdefender Total Security 2015 are quite simple for users because with just a few steps, the installation will be able to take place completely automatically.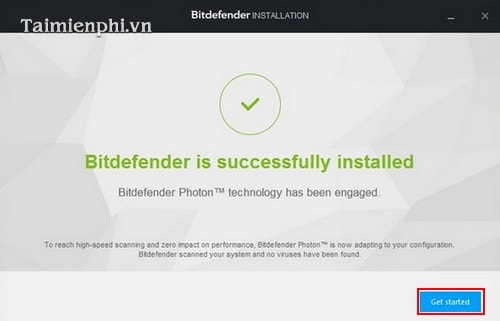 Once installed you will have a 30-day trial period Bitdefender Total Security Beta 2015. But if you have a Microsoft account, your trial period will be up to 70 days. And signing up for a Microsoft account isn't difficult at all.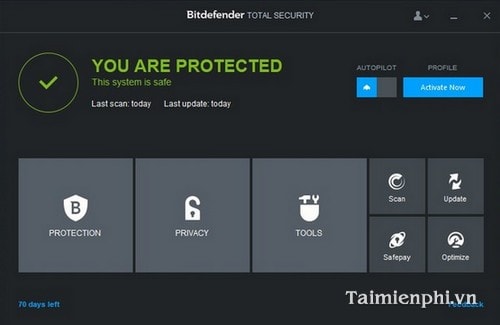 Explore the features
With a new and simple interface, Bitdefender Total Security Beta 2015 has more features that automatically adjust to suit all screen devices.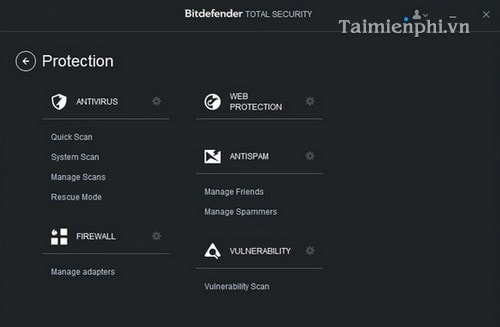 The interface is designed to be quite easy to operate. With 3 main groups of options are Protection, Privacy and Tools with 4 quick action options Quick scan, Update, Open Safepay and Optimize PC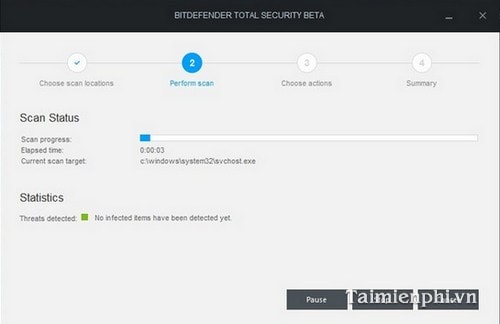 With this new version Bitdefender Total Security 2015 has additional functionality Quick scan allows people to quickly scan your computer and detect and remove problems that may harm the system. Scanning time is also much shorter than before.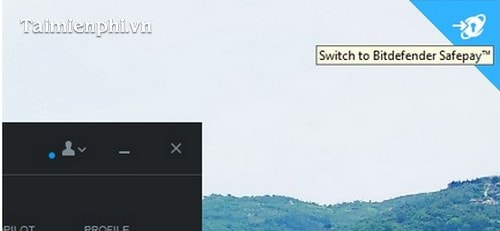 You will trade securely without having to worry about dangers lurking. Besides, the software also has the function of selecting an operation mode to suit the purpose of using the computer of the user.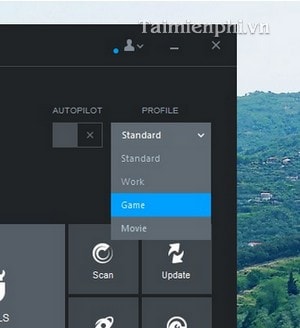 Bitdefender Total Security Beta 2015 In addition to its protection, this software also helps speed up the use of the computer. And the software's new and irrevocable feature is its feature One-click Optimize help the computer optimize.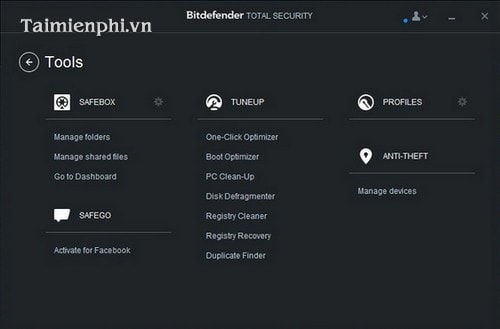 More than that Bitdefender Total Security 2015 also helps your computer save battery power. This feature is activated when the laptop storage is about 30% battery, at this time the software will disable external connections to save battery usage.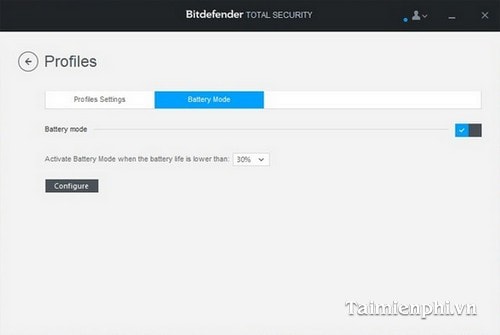 Still software Bitdefender Total Security 2015 quite a lot of advantages, but the biggest drawback is that the software's ability to occupy RAM is quite large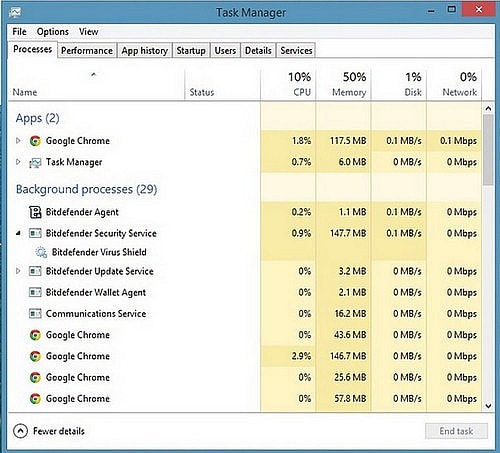 It's a trial version so be sure Bitdefender Total Security 2015 there are still points that make you not really satisfied. But with the trial version, this is a very valuable software for you to experience.
Photo source: Young Intellectuals
https://thuthuat.taimienphi.vn/trai-nghiem-ban-beta-cua-bitdefender-total-security-2015-1438n.aspx
.