There are many types of car fog lamps. When choosing car fog lamps, you should pay attention to the color, wide light …
Driving in foggy weather conditions is dangerous because of limited visibility. In this case, the fog lamps of new cars clearly show their necessity and value. Fog lights both help the car move safely in the foggy weather conditions and has aesthetic value for the car.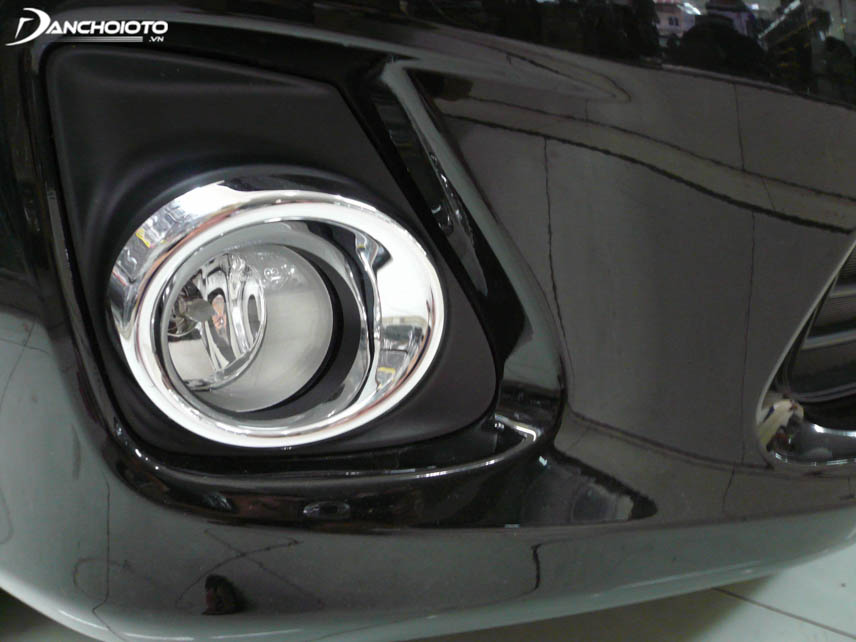 Should choose a standard car fog lamp
Here are some experiences to choose the most suitable and effective car fog lamps.
Read more: TFloor mats for cars
Proper color of fog lamps for cars
Car fog lamps are used to increase visibility when the vehicle must drive on a foggy road. But in the conditions of fog or drizzle, the light with white light will easily scatter, causing the person to see dazzled, unable to see the road clearly. In this situation, the lamp has a monochromatic light with less scattering, which helps the driver not to glare and see the road more clearly. Some of the monochromatic light belonging to the cold color group such as purple, blue, … often have short wavelengths, so it is also easy to cause glare, hard-to-see, or blurry if focused on observing in dense foggy weather conditions. Therefore, we should not use cold colors to make fog lamps because they will limit the visibility of the driver.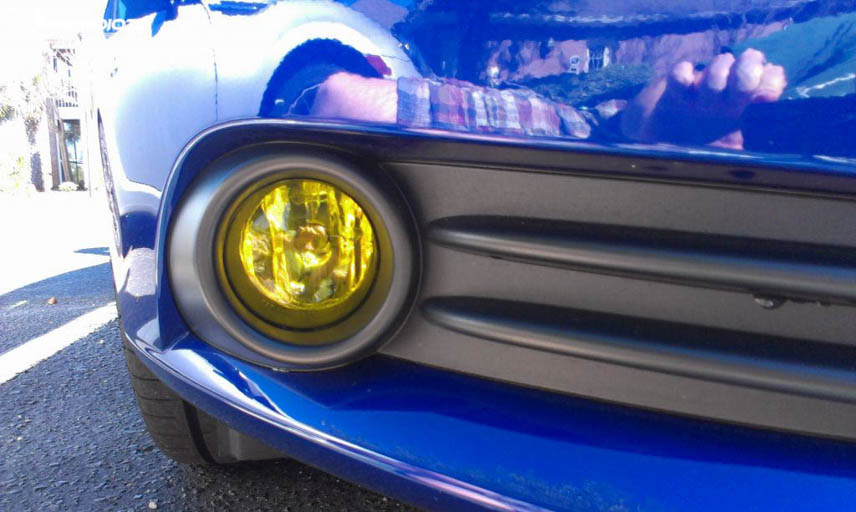 Yellow light is the specified color of automobile fog lamps
Red, orange and yellow light are all types of monochromatic light, which are easily identifiable, easy to see in foggy weather. However, red is used for brake lights, car taillights, and orange in heavy fog conditions, so it is easy to mistake it for red. Since then, yellow light is the most appropriate and effective option to help identify and increase visibility for drivers in fog conditions. So that the specified light color used for fog lamps is yellow light.
There is strong light flow
With foggy weather conditions, there will be suspended droplets in the air reflecting the light of cars. So now, if you use headlights, the headlight light will be dazzling so that our eyes cannot see the road ahead. Suitable lamps in foggy conditions are fog lamps with strong light flow, which are not scattered to help the driver to observe the front more easily.
Should choose genuine fog lamps
Thus, in order to choose a good fog lamp, which is standard for cars, you should pay attention to the type of near-projection capability but with wide scanning light. Wide sweeping light will help the car to see the two sides of the road better and be able to illuminate corners more effectively to ensure driving safety.
There is a distant light
Should choose a fog lamp with a flow of less than 20m, to enhance the light in front and that light is less reflected upwards to help the driver to observe the road more easily.
Some other notes
In addition, to choose a suitable and effective fog lamp kit for cars, it is best to choose genuine, branded lamps on the market to ensure the best quality when using. use. Besides, you need to choose the right lamp, compatible with the car you are using. Should buy fog lights at reputable addresses to ensure good product quality and receive the best care and warranty.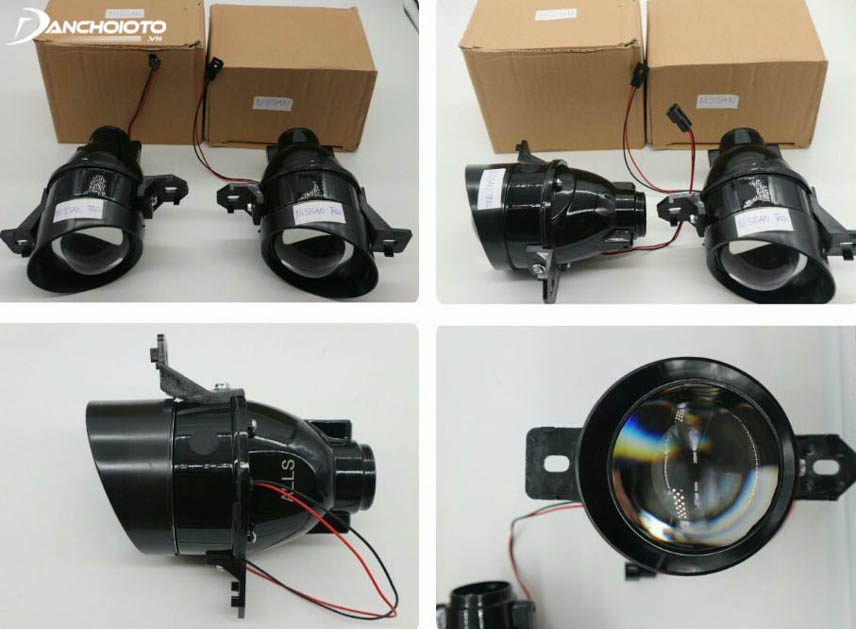 Should buy fog lights at reputable address, quality
Do not buy cheap because of poor quality products because they often have poor durability, substandard lights when traveling in foggy weather conditions. By driving when the foggy road is very dangerous, if not careful, it will be very easy to get a dangerous accident to life safety.
Refer:
5D car ceiling

High quality car seats

Spraying cars under the car
To ensure safety when participating in traffic, drivers need to be fully equipped with safety equipment to ensure quality and suitability for their vehicle. And the most important thing is that the driver of the vehicle must always obey the law and be equipped with skills, knowledge to drive safely when traveling.
Phong Vân