Apps, the online meeting / learning platform, are one of the dominant factors in the current internet boom. Now desktops and laptops are no longer the limit of these platforms, but with a compact smartphone, you can comfortably participate in meetings, lectures or discussions. group. Today's application I introduce to you is not Zoom Meetings, Teamviewer or Google Meet … but it is eMeeting – the online meeting platform Make in Vietnam. Let's experience eMeeting with me!
The article has references from the New Hanoi news site
See also: What the Chip-mounted citizenship card will do in the future: Expect it to be more convenient when a card integrates many papers, can be used abroad …
1.eMeeting is developed by Vietnamese technology corporations (AIC and BKAV).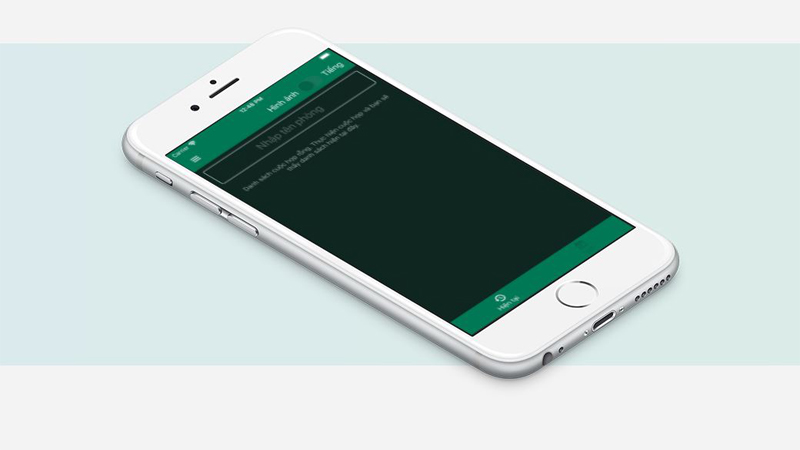 The eMeeting platform is the online meeting solution 'Make in Vietnam', officially introduced on April 16, 2021 at the 'Vietnam Digital Challenge Forum' organized by the Ministry of Information and Communications.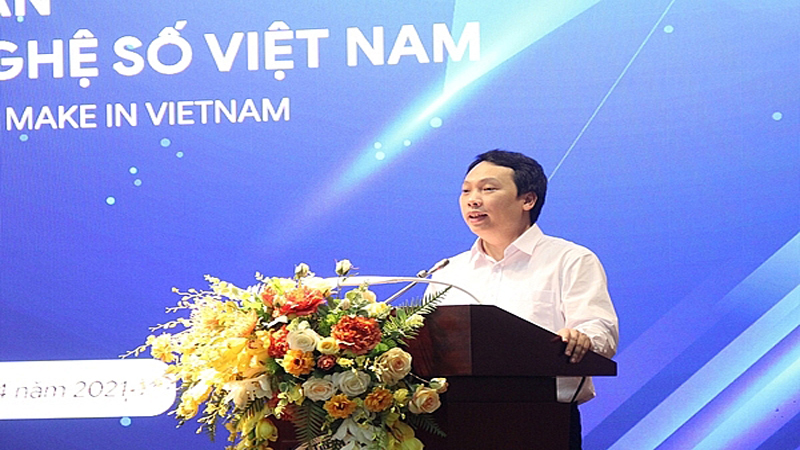 Developed on cloud computing platform, under the cooperation of AIC Group and BKAV Group eMeeting promises to bring the aspiration to master technology, fair competition with external platforms in the market so that there are no more losses. position at home.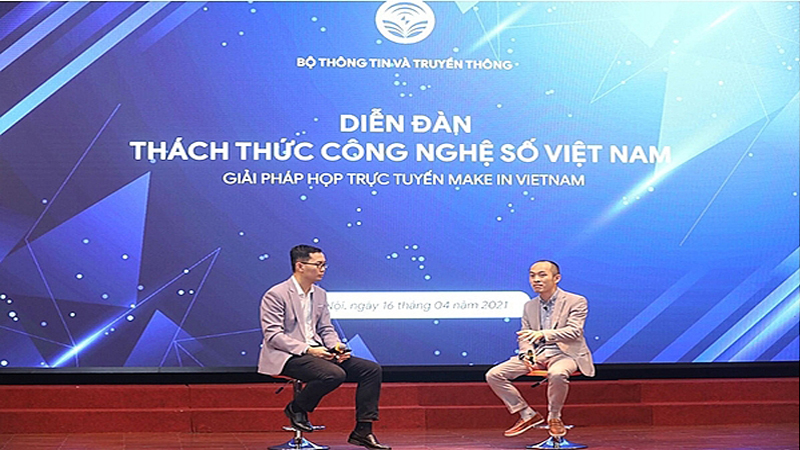 eMeeting is an online meeting platform with a variety of features, you can schedule electronic meeting rooms, creating a co-working space. eMeeting is equipped with 9-layer security system, optimized data compression, supports online meeting with up to 200 points of bridge, providing good sound and image quality even in weak network conditions.
2. eMeeting is easy to use with simple operations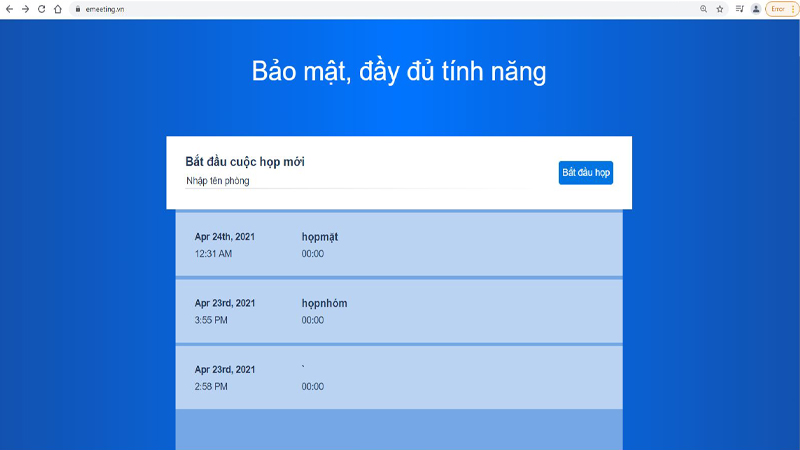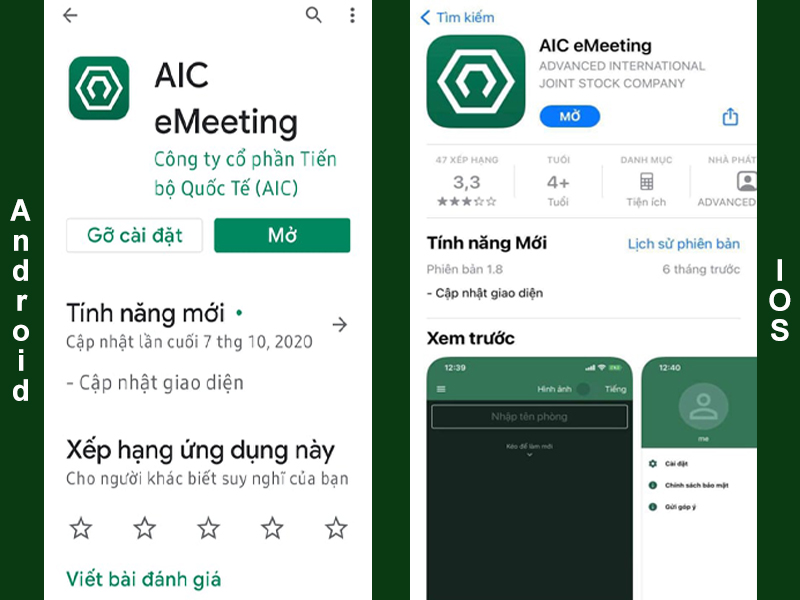 When experiencing eMeeting, I feel very interesting and satisfied because the platform is not too complicated, you can use it on your computer through the eMeeting website. Not only that, you can download and use eMeeting on smartphones using HDH: Android and iOS (iPhone).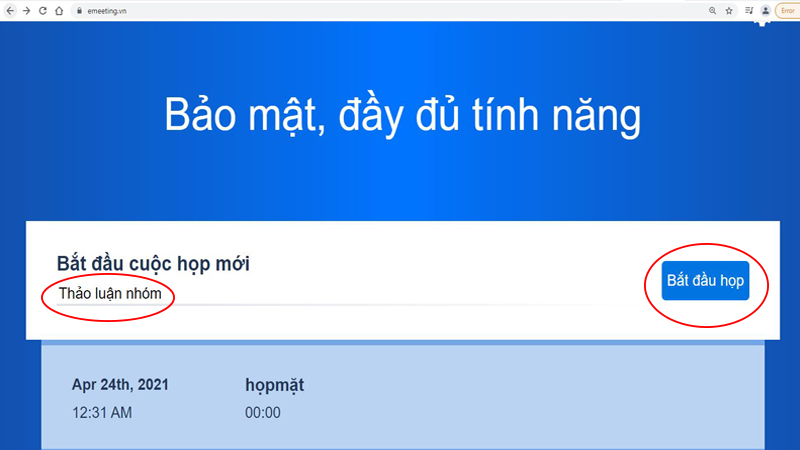 How to use eMeeting is very simple, when you enter the interface you just need to create a room and enter your name (if you log in for the first time), if you want to enter the room, just enter the room name.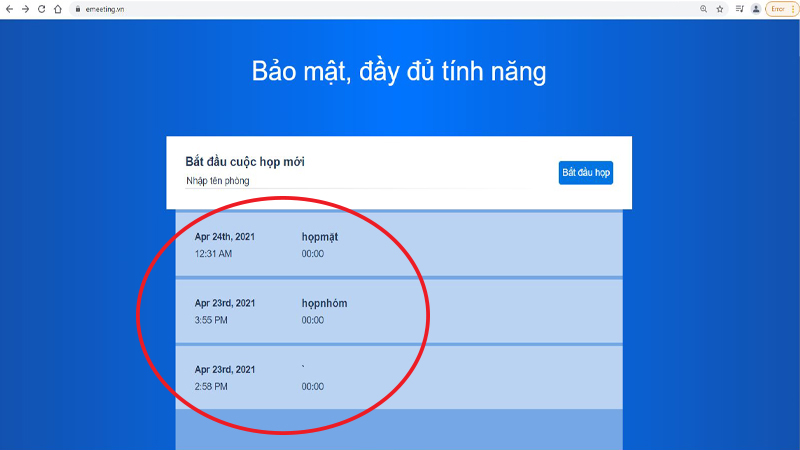 The meeting rooms you have created and joined before will be saved by eMeeting and allowed to be accessed again. The features of eMeeting are integrated on the screen and just a few clicks of the mouse you can use these features at will.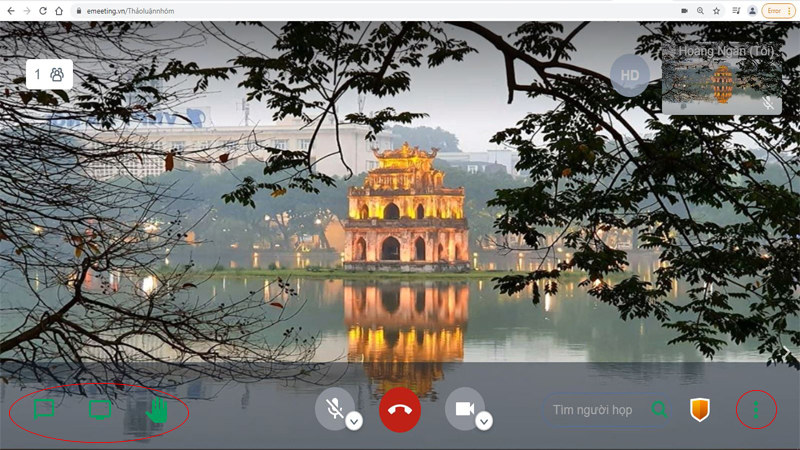 You will be securely logged into the platform and with some features, access will be password protected, you can access eMeeting from any location as long as you have an internet connection. .
3. A multimedia platform, fully meeting the needs of agencies, businesses and consumers
eMeeting has all the necessary features of the meeting such as scheduling, calendar reminder, document sharing, screen sharing, online video sharing, meeting management, meeting management, voting … You can completely rest assured using this platform.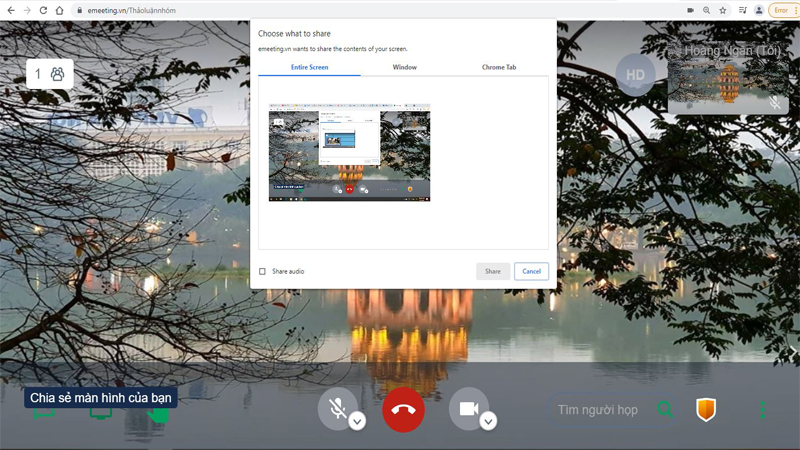 Specifically, in the screen sharing feature that allows participants to share their screens with everyone in the meeting room, this is considered an outstanding feature of this platform. I also find this feature quite interesting, in a simple way, when sharing the screen, everyone in the meeting will see what is displayed on your screen.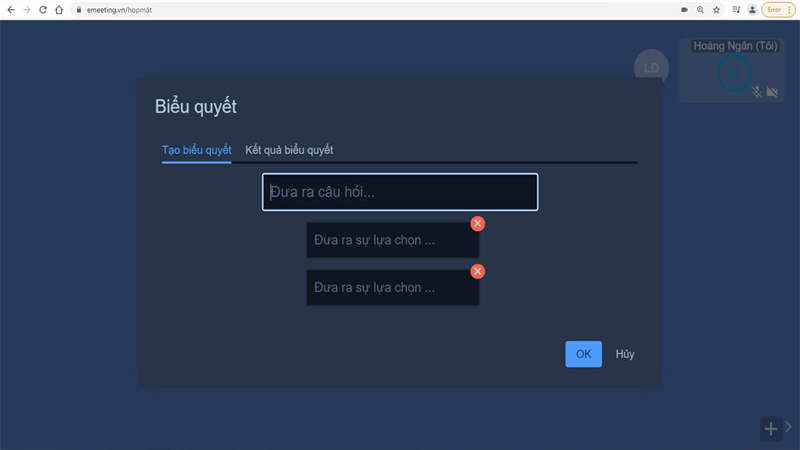 In addition, you can record meetings, study online so that if you want to review and during a meeting, you can raise your hand thanks to 'Raise / Lower' and create The votes are based on the 'Vote' feature.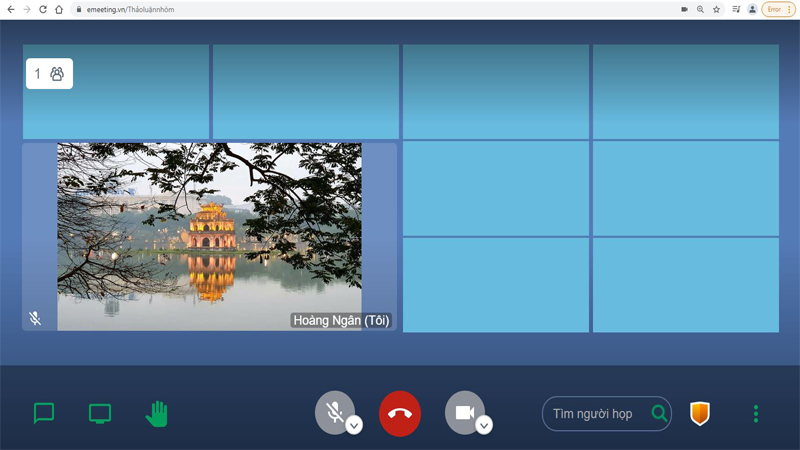 Another special feature that I am very impressed with is the 'Conference Mode'. True to its name, this feature is very suitable for conferences, online meetings, online learning when it is possible to cover the participants and get quicker feedback.
In addition, there are many other useful and interesting features such as you can customize the recording quality in HD, check the transmission information, the option to turn on / off sound … eMeeting owns a lot. Many cool features, but still very easy to use.
I have a small note for you, during the experience, I found that when using on PC, the features of eMeeting are much more diverse than when used on smartphones so to have the experience. Best on eMeeting, please use your computer if you can!
4. Safe with 9 layers of security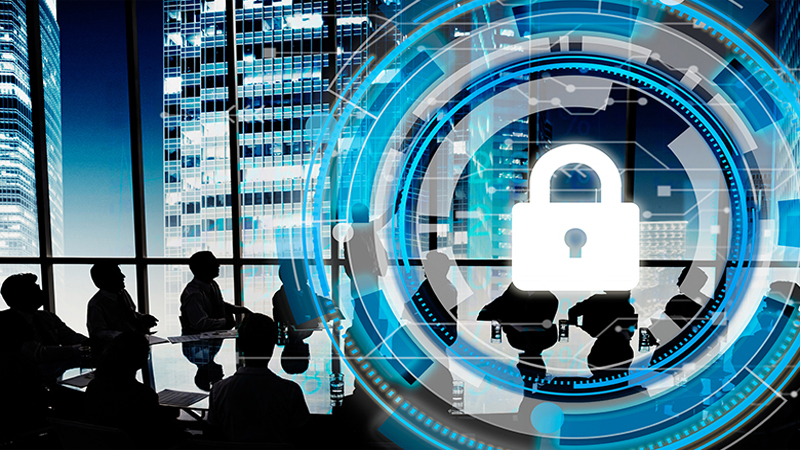 eMeeting brings peace of mind to users with high security, is designed with a system of up to 9 layers of security, including: Protection of transmission channels; firewall; terminal protection; endpoint encryption; archive encryption; database encryption; application security; device security and user authentication.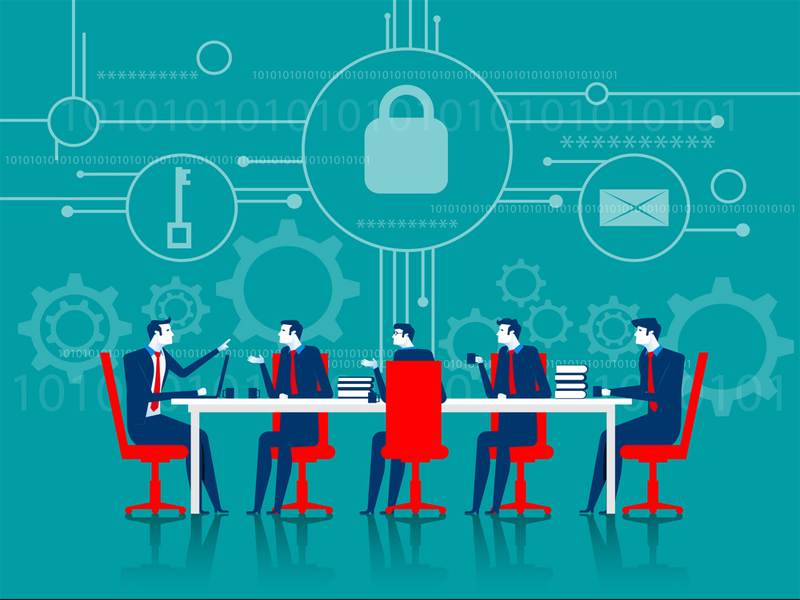 With this security system, customers can use peace of mind without having to worry about insecurity issues when meeting online, such as revealing meeting content or strangers entering the meeting room …
summary
eMeeting does not seem to be inferior to any competitor whether it is Zoom Meetings or Google Meet. I believe eMeeting will go further not only in Vietnam but also in the international market.
I can only introduce to you the most outstanding features of eMeeting, to feel better, try using eMeeting and experience the great features of this platform! How do you see my post, please leave a comment below!
Source: New Hanoi
See also: Experience Galaxy Watch 3: A must-have smartwatch for Android players
Edited by Vuong Gia Bao
Not satisfied with the article
195 views
Related posts
Covid-19 is in danger of coming back, let's take a look at the popular online learning apps, top 1 of the most obsessive of 2020!


04/12/20

Zoom is limited, switch to Skype with the feature to create meeting rooms without an account


10/04/20

Students call for 1 star vote for applications for online learning, mischievous students' age or expression of lack of awareness?


18/03/20
.