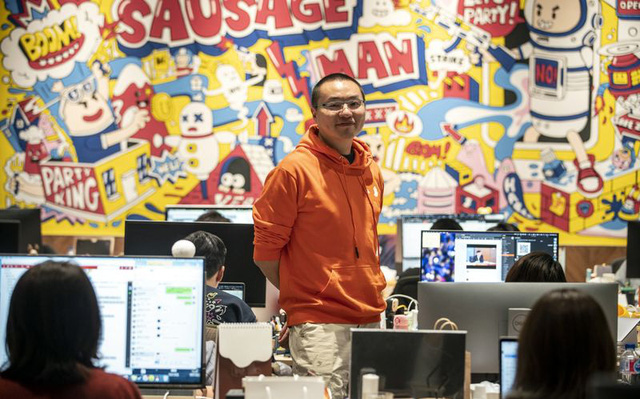 The name Huang Timeng and video game distribution company XD Inc are gaining public attention when its shares rose 24% in early trading in 2021. The main reason is that he gaming division Huawei Technology removed all games owned by another giant Tencent Holding from its platform due to a dispute over profit sharing and fees.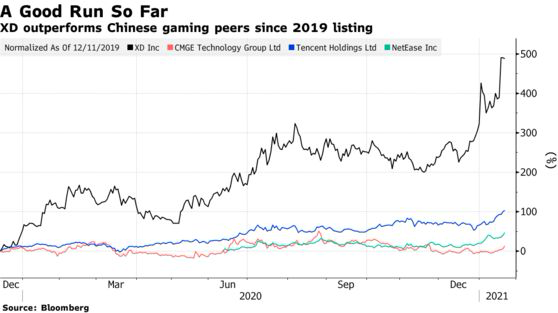 XD's stock price increase compared to competitors (%)
Immediately, investors flocked to the Taptap platform developed by XD because the application is free for both players and game publishers in the trading market. This advantage of Taptap is far superior to the 50% revenue fee the Huawei platform imposes on publishers.
According to Bloomberg, the founder Huang, inspired by Epic Games' confrontation with Alphabet Inc and Apple Inc, expected game developers to stand up for the fairness of the mobile game market. China is worth $ 30 billion.
XD is currently promoting Taptap even more because it is free, but rival giants like Huawei or Xiaomi are phone manufacturers so their app market is already defaulted.
"There are more and more developers now rejecting traditional default app markets because they don't want to pay a premium for selling apps that appeal to consumers. We should consider the dangers of monopoly when the equipment manufacturers force users into their technology ecosystem, "said CEO Huang.
Huang's opinion has received a lot of approval from the game developers. One of the most popular mobile games of 2020, Pascal's Wager, chose Taptap as a distribution hub in China instead of the big boys like Huawei. This game has sold more than 105 million copies globally and Taptap accounts for half of that, with the remainder coming from Apple's iOS platform and Google Play.
The rise of Taptap shows that users as well as game developers can no longer stand the monopoly of the big boys in the phone industry. In addition, the Chinese government has also increased the inspection and supervision of technology giants after the investigation of Alibaba. Although officials have not touched the industry yet, charging up to 50% of revenue is angering countless Chinese companies and consumers.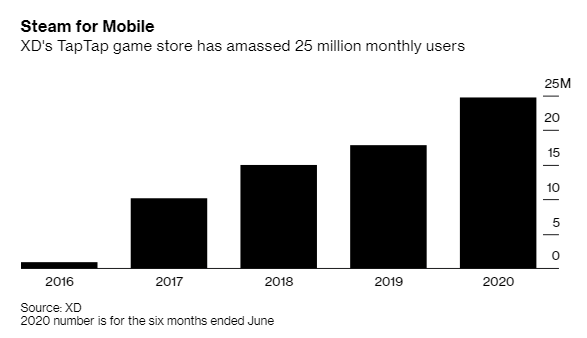 The number of Taptap users has now reached 25 million / month
For months, Tencent has negotiated unsuccessfully for the Huawei platform to charge its game titles. The situation was so intense that on December 31, 2020, Huawei removed all Tencent games from its platform, but quickly restored it a few hours later.
Later, Tencent said the two had reached a mutual agreement but did not disclose the details of the fee to be paid.
As for Taptap, the number of users of this app market increased by 52% in the second half of 2020 due to free. XD's shares have risen more than 480% since being listed on the Hong Kong Stock Exchange from the end of 2019, bringing its total market capitalization to $ 3.8 billion. CEO Huang currently holds a 35% stake with a total value of about $ 1.3 billion.
Expelled for opposing the school
XD is one of the few businesses in the game segment that does not depend on the technology ecosystem of big players like Huawei and Xiaomi. Even the company's founder has a different personality when he is passionate about starting a business.
The first startup project caused CEO Huang to drop out of school because of the sex clip. The VeryCD startup, which is a data-sharing platform in Huang's school, mainly aims to spread the lesson files of his school subjects. They also include movies, photographs or other entertaining content shared among students.
However, in 2003, a sex clip in the school was released, but Huang refused to remove it, saying it was not the responsibility of the platform but belonged to user consciousness. He was immediately expelled because of this opposition.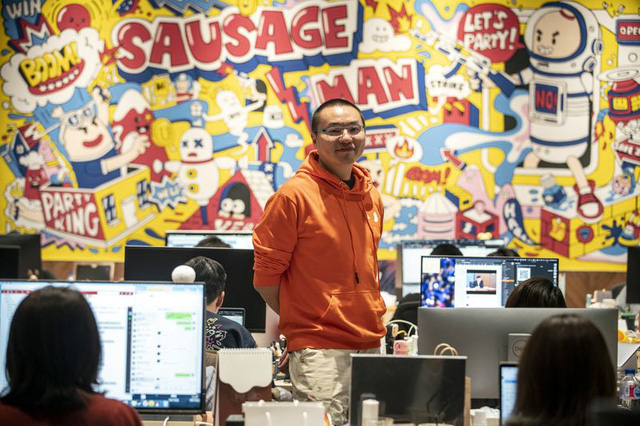 "I never regretted that decision. On the contrary, I felt lucky that I left school early to have more time to build my own project," billionaire Huang recalls.
Huang himself is an avid gaming enthusiast and he realizes that he is more likely to succeed in this area. As China shifted from desktop to smartphone, Huang quickly realized the potential of mobile gaming and Taptap was born in 2006.
Coming here, many people must be wondering how XD could benefit if it is free for both players and game publishers on their app market. The answer is to sell items in the game. Since its construction until now, Huang's company has been loyal to the sale of in-game items developed by the company itself or any games released on the platform.
XD's strategy is quite similar to Epic Games when it comes to packages with attractive prices, thereby charging a percentage fee from this business.
In addition, Taptap also has advertising revenue, but not much because the founder Huang does not want to ruin the user experience with the game overflowing with signs. In the first half of 2020, XD's advertising revenue only accounts for less than a fifth of the total $ 205 million.
"It's time big companies like Huawei have to change under pressure from companies like XD," said game analyst Chundi Zhang of Ampere Analytics.
Source: Bloomberg