Necronomicon, chainsaw, zombies, humor… Bingo! All boxes are checked for Evil Dead: The Game. All we needed was a trailer with gameplay for the bonus points, something provided by the Summer Game Fest last night. Ladies and Gentlemen, welcome back to the cabin deep in the woods.
Fans of horror films from the 80s have indeed been able to revel in the impressive images ofEvil Dead: The Game during the Summer Games Fest 2021 livestream. A gameplay trailer with the voice over of Grand Ash himself, Bruce Campbell. This cult icon of horror culture is known for his lead role in the original Evil Dead trilogy of Sam Raimi, as well as for Starz's recent television series, Ash Vs. Evil Dead.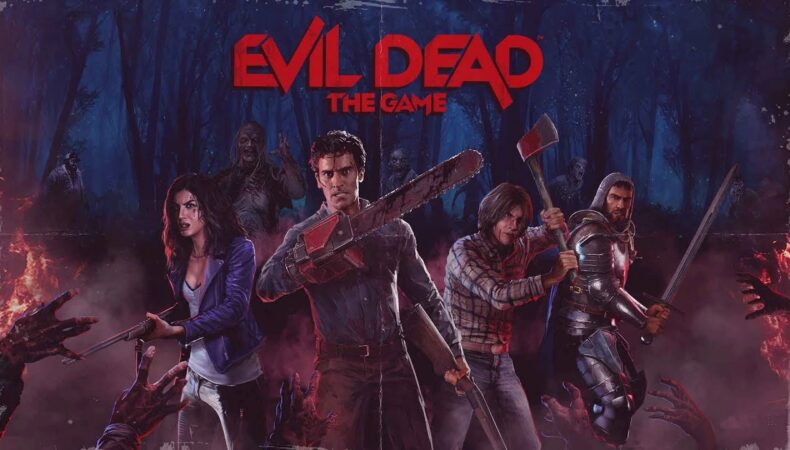 Last year, it was announced that Evil Dead would be entitled to its own survival horror game, in the same vein as Friday The 13th: The Game. Bruce Campbell himself had mentioned the existence of the title before the developer Saber Interactive and the publisher Boss Team Games officially announced it at the Game Awards 2020.
So what does this Evil Dead video game have in store for us? It will be a game asymmetric multiplayer, where players will play as Ash Williams and other characters from the Evil Dead saga (Arthur, Pablo, Kelly, Scotty…) and strive to prevent an army of demons from taking over the world… or at least try- They have to save their skin in the face of the player who will take control of the sinister Kandarian demon who will try to eliminate them one by one.
But where the Summer Game Fest really spoiled us was thanks to a brand new gameplay trailer (which you can see at the end of the article). We see Ash leading his little band of heroes in a fight against the dark forces, while Bruce Campbell explain how players can either save the world by collecting the pages of the Necronomicon and sealing the demon Kandarian, or plunge him into darkness as the evil one himself.
Meanwhile, Ash shows us the efficiency of the shotgun and particularly brutal melee finishing moves with his iconic chainsaw. On the Evil side, the demon will be able to have NPCs to "scare the good-for-nothing" the voice-over tells us. We will have the chance to walk around mythical places from the Evil Dead films, such as the frightening log cabin and the surrounding forest from the first film. Obviously, we will also have the right to some bloody car rides, we will see if this will have a real impact on the course of the games.
The exciting Evil Dead: The Game will be available sometime in 2021 on PC, Xbox One, Xbox X | S, PlayStation 4, PlayStation 5 and Nintendo Switch.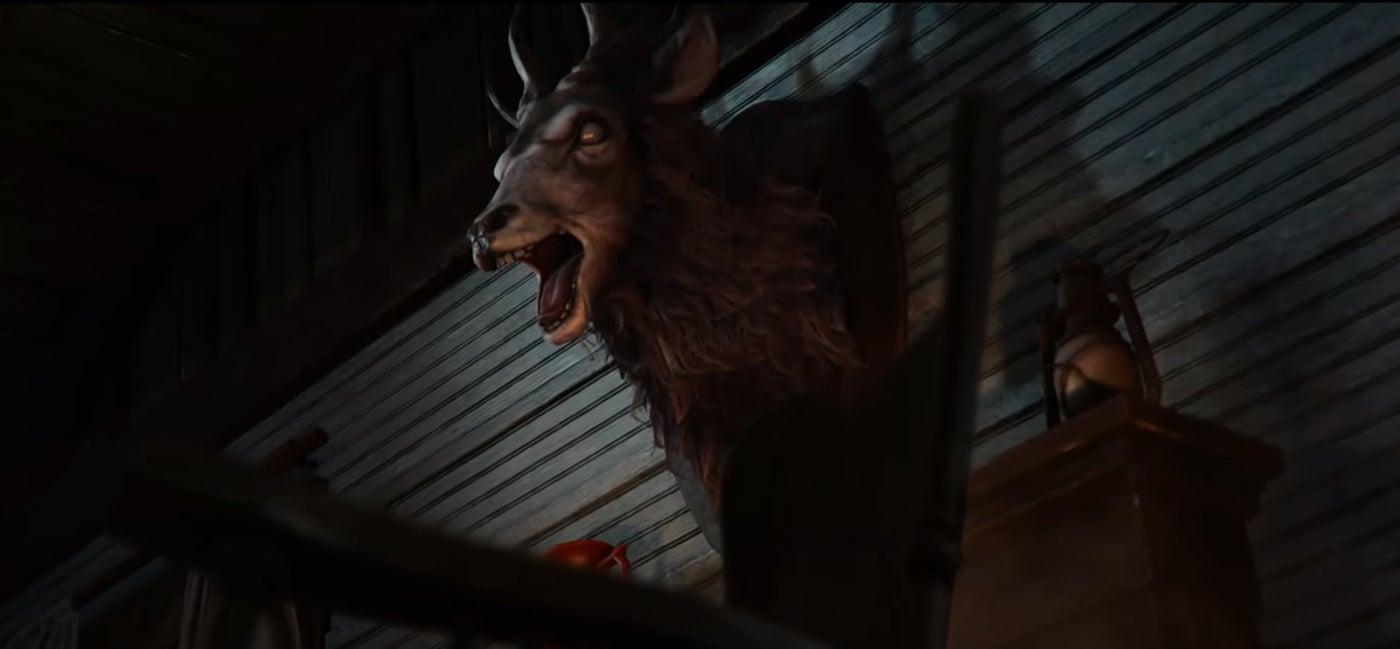 Kyujilo