Authorities Hungary On July 12, it was announced that the countries in the world would be classified into red, yellow and blue, based on Covid-19 incidence in each country. Hungary will implement restrictive measures to prevent epidemics, including a ban on entry and forced isolation, depending on the place of departure of the passenger before arriving in Hungary.
"We have seen some signs of an increase in the number of cases in neighboring countries, in Europe and around the world," said Gergely Gulyas, chief of Hungary's Prime Minister Viktor Orban.
Foreigners from countries in the "red" group including Albania, Ukraine, Belarus and almost all of Asia, Africa, South and Central America, are prohibited from entering Hungary. All Hungarian citizens returning from these regions must be isolated for 2 weeks, or quarantined until they have had two negative tests for the new corona virus, 48 ​​hours apart.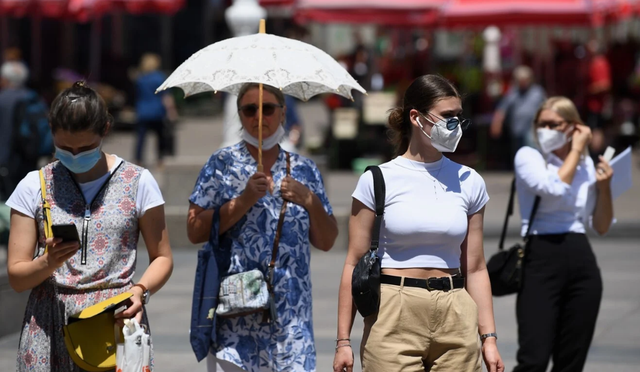 According to statistics of Worldometers, Hungary currently records at least 595 deaths and more than 4,200 cases of Covid-19.
Both citizens of Hungary and foreigners from the "golden" countries, including Bulgaria, Portugal, Romania, Sweden, England, Russia, Serbia, Japan, China and the United States, must be quarantined in two. week. However, they will no longer be isolated if they test negative for corona virus, in which Hungarian citizens only need one test, while foreigners need two tests, 48 ​​hours apart.
The chief of staff of the Hungarian Prime Minister said the new rules will take effect on July 15 and will be reviewed at least once a week.
Romania The number of new infections was recorded on 11/7, up to 698 cases. On July 12, this figure dropped to 456 cases.
Serbia There were also 354 new cases recorded on 11/7, although the accuracy of this number is still questionable. Serbia currently records at least 393 deaths and more than 18,300 cases of Covid-19. Serbian officials warned hospitals in the country were nearly full due to the recent increase in new cases.
Croatia, a popular tourist destination, also ordered mandatory masks to wear in stores from July 13, while restaurant employees had to wear masks. Croatia has recorded 119 deaths so far and more than 3,700 cases of Covid-19.
The Covid-19 pandemic is affecting the elections in Europe.
In Poland, voters must wear masks and gloves, ensure social spacing and use hand sanitizer when participating in presidential elections. Voters even have to use their own pens to fill out the ballot. Ballot boxes are also regularly sterilized, while polling stations are also guaranteed ventilation.
The number of deaths due to Covid-19 in Poland now amounts to more than 1,500, while the number of infections also exceeds 37,000.
Similar epidemic measures also apply to elections in the two northern regions of Spain. Authorities in Basque and Galicia have banned more than 400 people positive for corona virus from leaving home to vote.
Spain is currently the 7th largest outbreak in the world and one of the hardest affected countries by Covid-19. The country has so far recorded more than 28,400 deaths and more than 300,000 people with Covid-19.
Success
According to the SCMP
.