Monopolists and opportunists can only use the word "excellent" to describe the confrontation.
On May 4th, local time in the United States, Epic and Apple's lawsuit officially opened. This three-week trial has attracted the attention of the industry and may have a profound impact on Apple's business model and US antitrust laws.
In the article "Epic Apple Court Trial Records: Monopolist's Walled Garden, Opportunist's "Lie"" (click to review in blue), the article described the atmosphere of tension between the two parties during the court presentation. Epic describes Apple as a monopolist, accusing it of attracting developers and customers into the iOS operating system and using cumbersome restrictive rules to stop them.
Apple described Epic as an opportunist, trying to cut costs through court litigation. Even more exaggerated, Apple pointed out that Epic's apps are harmful and will destroy the iOS system.
This is the second part of the Epic vs. Apple topic. We will focus on recording the wonderful testimony of both parties during the trial, especially Epic CEO Tim Sweeney, Microsoft Game/Media/Entertainment Vice President Lori Wright (Lori Wright) · Wright) and so on.
Fortnite is not a game
After the opening presentation, Epic CEO Tim Sweeney (Tim Sweeney) came to speak.
He believes that "Fortress Night" is not just a game, but a part of the "Metaverse" metaverse, claiming that this is a phenomenon beyond the game. People can communicate and interact in Metaverse.
Public information shows that the term "Metaverse" originated from "Avalanche." The author of the work is science fiction writer Neil Stephenson, and it was officially published in 1992.
Stephenson defines "Metaverse" in this way. The computer depicts this world on human eyepieces, and sends the sound into human earphones. In jargon, this fictional space is called "Metaverse". Everyone in "Metaverse" is actually software, called "avatar", which is an audio-visual complex used by people to communicate with each other in Metaverse.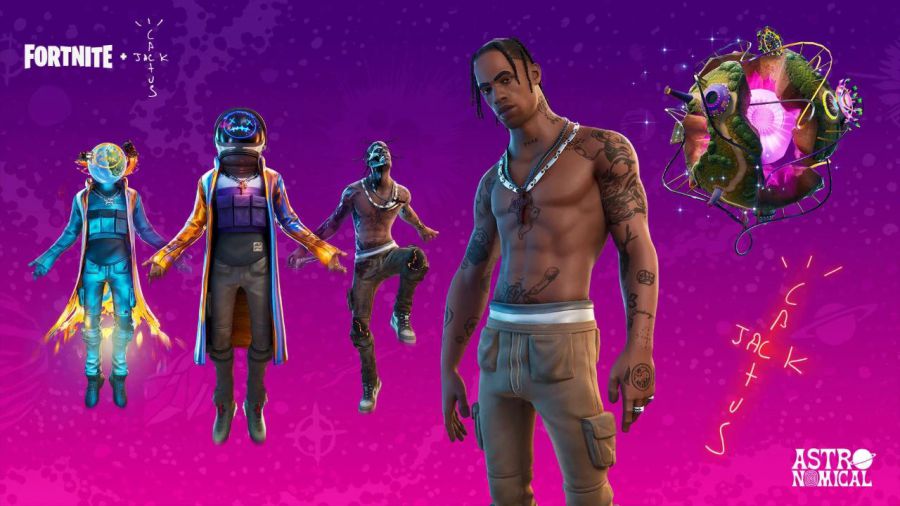 Last year, the world-renowned musician and trend spokesperson Travis Scott airborne "Fortress Night" to hold a concert is a typical application case. It is reported that this virtual performance attracted 12.3 million simultaneous online players.
At present, Epic has cooperated dozens of times with Marvel, top football clubs, and well-known directors.
If you want to ask who are the faithful followers of Metaverse? Sweeney said first, probably no one would dare to say second. As early as the 2017 Devcom keynote speech, he mentioned Metaverse. In his speech, he also categorically opposed the Apple tax.
With the completion of the new round of fundraising, Epic will have more ammunition to cultivate Metaverse.
On April 13th, local time in the United States, Epic announced that it had received $1 billion in financing, mainly for the development of Metaverse. After the completion of this round of financing, Epic's valuation reached 28.7 billion U.S. dollars.
"Thank you new and existing shareholders for supporting our Metaverse vision." Tim Sweeney said, "This round of investment will help us accelerate the creation of a social experience in "Fortnite", "Rocket League" and "Jelly Bean Man."
This is a huge leap for Epic. You know, in August last year, when the company raised $1.78 billion, its valuation was only $17.3 billion. In less than a year, Epic's valuation rose 65.9%.
Metaverse is Epic's sea of ​​stars, and it is also a valuation boost to accelerate rocket thrusters.
"In the future, Fortnite will focus more on creation rather than competition." Sweeney hinted, "Fortnite will serve as a creator distribution platform…they will get most of the profits."
He emphasized that the current Apple tax is as high as 30%, which will make it difficult for Epic and its creators to survive.
Epic and Sony reached a cross-platform agreement
Does Apple really play a "blood sucking leech"?
During the trial, Epic Games submitted evidence to the court that the company had paid billions of dollars in commissions to third-party platforms from January 2017 to October 2020, with Apple being a minority.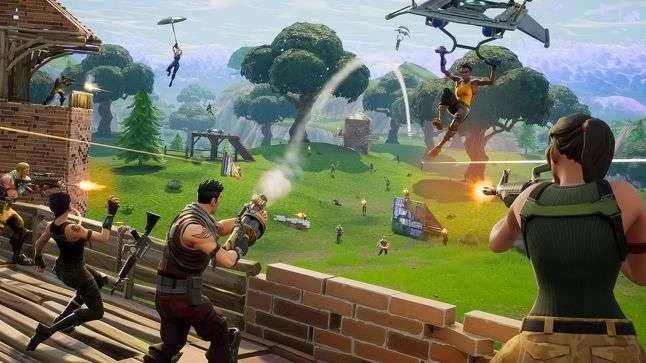 These commission expenditures involve products including "Fortnite" and "Rocket League", the former accounted for the majority and the latter accounted for the minority. Specifically, Apple's commission is 237 million US dollars, Microsoft's commission is 246 million US dollars, and Sony is 451 million US dollars. Obviously, Sony occupies the bulk.
For cross-platform games like Fortnite, Sony's response is to introduce cross-platform game taxes in different proportions.
This charging model has sparked a lot of discussion. If Sony can charge Epic additional royalties to offset the cost. This means that Sony only allows players to connect with other terminals on PS4.
For game developers, the burden will undoubtedly become heavier.
From the player's point of view, the cross-platform gaming experience is very good. After all, players don't want to throw away skins, guns, etc. They come from platforms such as Xbox/PlayStation.
What's more, buying a completely different console to play games with friends sounds absurd and extravagant.
In fact, the implementation details of Sony's plan are more reasonable than the version disclosed on social media.
Sony does not charge additional royalties for all cross-platform games. On the contrary, it is a cross-platform F2P game for a specific game type. If most of the revenue from such games is on another platform, Sony hopes to obtain additional revenue sharing to make up for the shortfall.
Specifically, let's introduce the Sony PlayStation platform. It sells hardware equipment, software/services, various operating system API interfaces and developer plans to users, and reaches players through the PlayStation Network.
In order to ensure the sustainable cycle of the platform economy, it extracts about 30% of game sales revenue. When the game is a "Fortnite" F2P type, it will be drawn from in-app purchase (IAP) revenue.
Generally speaking, F2P games will require players to purchase a certain amount of in-game virtual currency, such as "Fortnite" V-Bucks.
If it is a cross-platform game, the situation becomes very complicated. Players can use an account to switch between PlayStation, Xbox, PC, mobile phones and other platforms.
For example, the player purchased game currency (such as V-Bucks) on the mobile phone, but experienced it on the PlayStation. Because players like the Sony PlayStation's controller and graphics quality.
Then the problem will arise. The mobile phone platform steadily earned 30% of the share, but Sony did not get a penny. To make matters more complicated, Epic also has its own digital game store, which can process payments for "Fortnite" without having to borrow a payment platform.
Once Epic frequently offers V-Bucks discounts, it will transfer game revenue to its own digital store. Then the terminal platforms, it is estimated that they can only drink northwest wind.
Sony's charging extra for cross-platform games is undoubtedly very active and wise.
What is interesting is that Epic is willing to cooperate with Sony to achieve the above-mentioned solution, but chooses to go to court with Apple.
Nvidia, Microsoft cry poor cloud games are restricted
In order to strive for a higher winning rate, Epic formed an anti-Apple alliance.
Nvidia and Microsoft are Epic's loyal allies. During the trial, Lori Wright, an Nvidia graphics expert and vice president of Microsoft Games/Media/Entertainment, appeared in court to testify.
Outsiders speculate that this move may be related to GeForce Now, a cloud gaming service of Nvidia. Last year, Apple removed the Weida cloud gaming service GeForce Now on the grounds of illegal app store rules.
In desperation, Nvidia had no choice but to save the country with a browser curve. Coincidentally, Microsoft is also a "victim."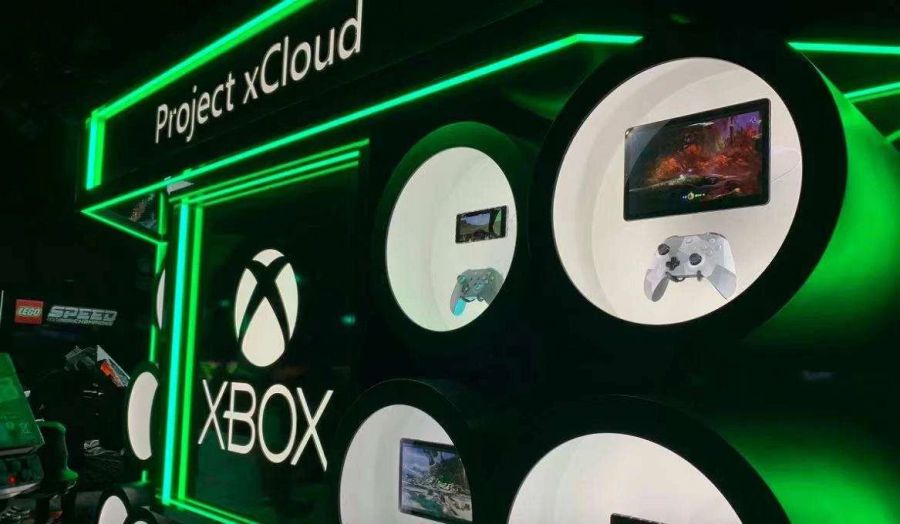 In August last year, Apple officially issued a statement stating that all "cloud game" apps like Project xCloud and Stadia violated its app store rules.
After being rejected, Microsoft launched a web version of the XCloud service that can be accessed through the iPhone and iPad web browsers.
After many rounds of games, Apple finally gave in.
On September 11, local time in the United States, Apple updated the App Store review guidelines to allow cloud gaming applications such as Project xCloud and Stadia to be launched. Unlike the previous one-size-fits-all approach, which keeps wandering vendors out of the door, Apple's green light move is quite intriguing.
It allows cloud gaming platforms to stream games to players. This means that cloud game manufacturers can store games on cloud servers, and players can experience "Red Dead Redemption", "GTA5" and so on on Apple phones without downloading them.
This seems to be a victory for the wandering vendors and players. Complicated terms and restrictions make it unhappy for travel vendors.
In the new rules, Apple requires that games on the cloud gaming platform must be downloaded separately through the App Store. In other words, the role played by the Yunyou platform is the catalog library. Players index products on Apple and then jump to the App Store.
If the game downloaded by the player is the cloud version, this obviously goes against the original intention of cloud gaming. After all, to impress players to experience cloud games, saving the download link is the most important part.
In this cloud gaming platform chase, Apple intends to become a cloud gaming platform. Any company that wants to become a cloud gaming platform is a potential competitor for Apple.
White said that Microsoft hopes that xCloud can become a one-stop mobile game store, but Apple refuses to provide it with the same treatment as Netflix.
She emphasized that launching a browser-based cloud gaming service is a last resort, not Microsoft's optimal solution.
Apple's lawyers argued that Microsoft has business dealings with Epic, and the rules of Microsoft's digital store are similar to those of the Apple App Store.
At present, the US Federal Trade Commission has been eyeing "Fortress Night" and questioned the privacy protection measures of its players (under 13 years of age). It is a federal agency that enforces various antitrust and consumer protection laws.
Judging from the current trend of court trials, the offensive and defensive transition between the two sides will become more and more exciting in the future.

Source: Competition
Original: https://mp.weixin.qq.com/s/jo-6tpL5x9pPbias9weG4A
.