Epic Games has officially acquired ArtStation, a well-known CG visual art website. ArtStation emphasized in the station letter that the platform will maintain an independent brand.
ArtStation is a display platform for many game art creators to upload works, and it has also attracted a group of art professionals in the film and animation industries to upload works. The list of "Most Popular Works of the Year" selected at the end of each year has become an industry benchmark.
As part of its business model, ArtStation operates an online store that contains game production tutorials and material resources. Ordinary users can buy it with money, and the platform will take 30% of it. After being acquired by Epic, the share will be reduced. To 12%. For premium members, the commission fee will be reduced from 20% to 8%.
In addition, in 2021, all courses on the ArtStation platform will be free, including tutorials by artists from Disney and Lucasfilm.
ArtStation's goal: to allow artists to cash in on the platform
On the official website of ArtStation, they described their vision like this: Since the launch of ArtStation in 2014, our goal has always been to empower artists so that they can be independent and successful.
When it first went online, ArtStation was primarily a display platform for artists to connect with each other to inspire inspiration. Through several years of iteration, it has grown into a highly specialized social networking site in the global cg art industry. ArtStation can provide artists in different careers with various tools needed to help artists profit from their works, learn, and Improve creative skills and increase interaction with your audience.
Open the homepage of ArtStation, and it is an intuitive and easy-to-understand display of the latest and hottest works. On the homepage, if the user is interested in any work, he can click on the work to enter the details page. The contact information of the creator and the introduction of the work will be displayed on the right side of the screen. If the user is further interested, he can enter the author's homepage through the details page to enjoy more works.
At the top of the website is the functional area of ​​ArtStation, including the recommended homepage of the work, learning website, shopping mall, job opportunities, blog, art magazine, etc.
ArtStation members are divided into ordinary members and premium members. All member users can watch ArtStation Learning for free, design their own creator homepage format, and blog sites will also include their creative content in the algorithm and be recommended. Different from ordinary members with a one-year membership fee of $84, senior members with a one-year membership fee of $120 can use ArtStation to trade their own works, and also can view ArtStation's analysis report on its content and profit from the website.
ArtStation CEO and co-founder Leonard Teo mentioned in an interview in 2016 that because he loved games since he was a child, he worked as a product marketing management job in the game department of Autodesk after graduation. During four years of working in this world-leading design software and digital content creation company, Teo has accumulated a lot of experience and views on the commercial direction of the gaming industry.
At that time, there were some other game art display websites on the market, but according to the game developers and art creator friends Teo made, these websites did not have enough functions to aggregate, so there were not enough clicks to provide rewards for game art developers. And job opportunities.
Therefore, in 2014, Teo spotted this opportunity to create ArtStation, which brings together all art-related art display functions on the same website.
Although ArtStation has never disclosed the specific number of members, it can be seen from public information that in the past 6 months, ArtStation ranked fourth in the visual arts and design categories, and ranked first in the game creation category.
Ecological layout of Epic "Unreal Engine"
It is reported that after the completion of the acquisition, ArtStation will continue to operate as an independent brand platform. At the same time, Epic will also strengthen the cooperation between ArtStation and its Unreal Engine (Unreal Engine) team, strengthen existing tools, resources and connections, and provide greater support for the creative community.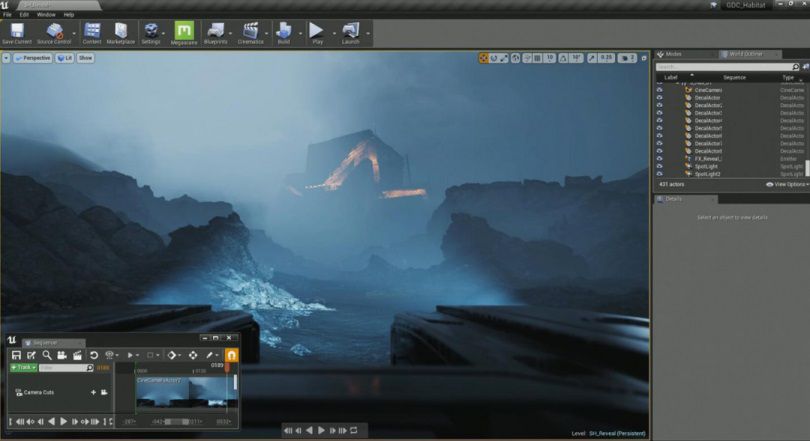 Prior to this, Epic had just completed the latest round of financing of US$1 billion in April this year. After the completion of the financing, the company's valuation reached US$28.7 billion. Tim Sweeney, founder and CEO of Epic Games, said at the time that the financing would be mainly used to support Epic's vision to build Metaverse. On the one hand, it will accelerate the creation of the social experience of "Fortnite", "Rocket League" and "Jelly Bean: Ultimate Knockout", and at the same time empower game developers to use Unreal Engine, Epic online services and Epic Games Store.
This also brings out two obvious strategies in the development of Epic. On the one hand, it provides services for game developers through Unreal Engine on the B-side, and on the C-side, through popular "Fortress Night" and other popular strategies. The game provides services for individual users.
For a long time, Epic's core value has been reflected in the combination of games and technology. Its growth idea is to use game development experience to improve technology, and then use improved technology to develop better games. The key to this model is how to establish and Maintain a relatively stable developer ecosystem.
As the outside world can see, for this reason, Epic did not hesitate to go to court with Apple.
In fact, with the virtual engine as the core, EpicEpic has indeed made a lot of layouts for building the game developer ecosystem in recent years.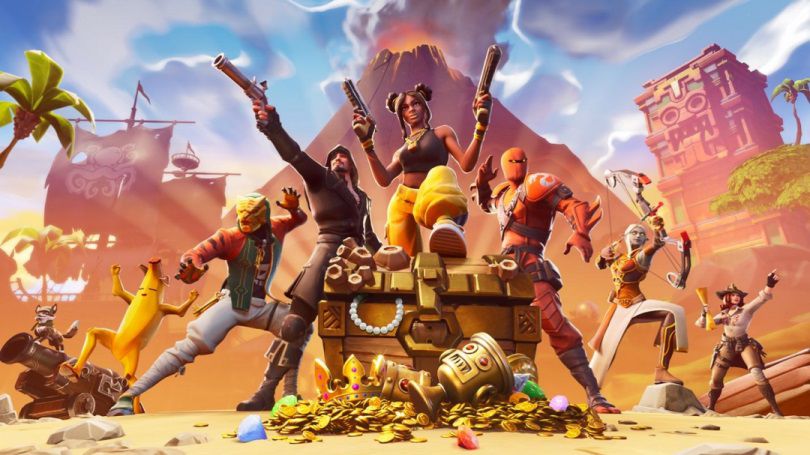 In January 2018, Epic announced the acquisition of Cloudgine, a cloud computing and online technology business company. Cloudgine specializes in providing huge computing power for real-time interactive content. After joining Epic, virtual engine developers can further promote the technical limitations of their VR experience through advances in physical simulation and the network.
In March last year, Epic acquired Cubic Motion, a British facial motion capture company, to improve the quality of facial animations of game characters during game production.
In January of this year, Epic also announced the acquisition of software development company RAD Game Tools, while acquiring the company's technology and business. After the transaction is settled, the RAD team will use the platform's good lossless compression technology to develop better tools with Epic's rendering and animation teams to further improve the download, loading and optimization of the game.
While continuously improving the quality of game production, Epic has also deployed the material links required for game development.
In November 2019, Epic acquired Quixel, an art resource library. Since its establishment in 2011, Quixel has been engaged in capturing the textures of objects, buildings and even animal fur in the real world and providing downloads to game makers. Currently, it has more than 10,000 projects. After the acquisition, all resources in the library are free and open to Unreal Engine users. .
Obviously, through the acquisition of ArtStation this time, Epic has acquired more massive game art material libraries and talents.
For Epic, ArtStation Learning, as a streaming video service provided by artists, is characterized by unlimited access to content libraries from industry professionals. Artists can expand their skills in a wide range of artistic themes and learn at their own pace. Therefore, when acquiring ArtStation, Epic chose to make this feature free for a limited time for the rest of 2021.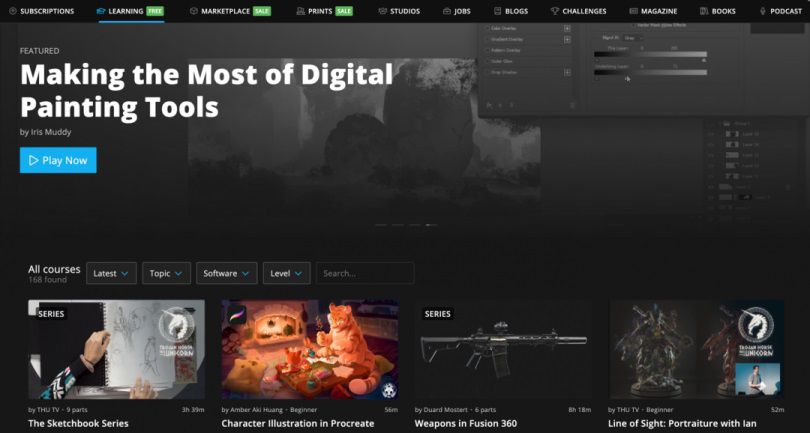 And reducing the proportion of art transactions on ArtStation can attract more artists to settle in.
As Leonard Teo said in the site letter on the day of the acquisition: "In the past seven years, we have worked hard for creators to show their work, seize opportunities, and live by doing what they like to do. In the future, as Epic As part of this, we can further advance this mission and give back to the community in ways that we cannot do on our own, while retaining the name and spirit of ArtStation."
Source: East and West Interactive Entertainment
Address: https://mp.weixin.qq.com/s/NUMxJIFGPkCq6ApKf30ZaQ
.