On the evening of September 30th, ASUS's two high-end business thin and light notebooks, Lingyao X Xiaoyao and Lingyao X, which are equipped with Intel's 11th generation Core processors, were officially unveiled, becoming the first Intel EVO notebooks to be listed. The starting price of the two new products is 8999 yuan.
In early September, Intel just announced the new eleventh-generation Core processor and Intel EVO platform. On the evening of September 30, ASUS's two high-end business thin and light notebooks equipped with this series of processors, Lingyao X Xiaoyao and Lingyao X Zongheng made its official debut and became the first Intel EVO notebook to be listed.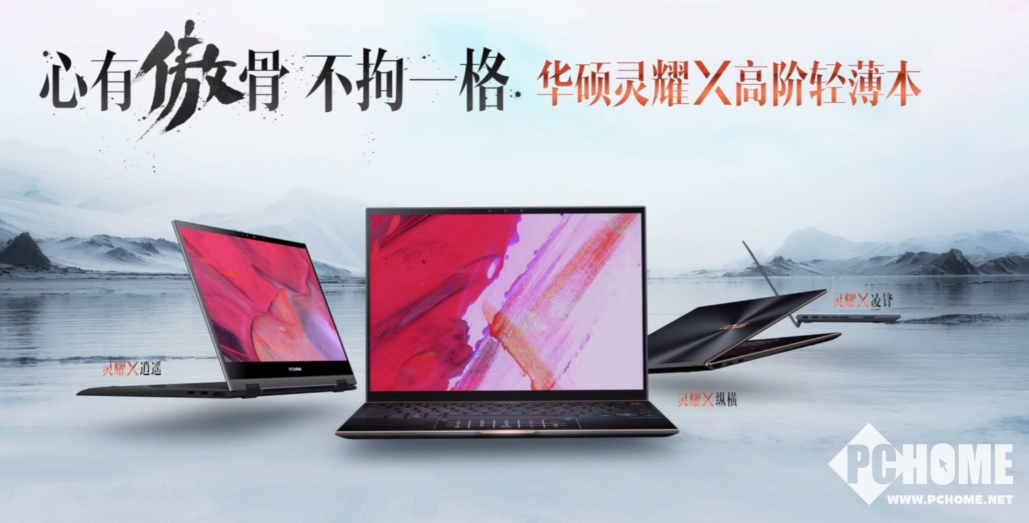 Among the new Lingyao X series released by ASUS this time, Lingyao X Xiaoyao and Lingyao X aspect are the high-end business series of ASUS Notebook, which embodies ASUS' cutting-edge design technology and cutting-edge product technology. Lingyao X aspect and Lingyao X Xiaoyao have passed the rigorous testing and certification of Intel's open laboratory. They all use the latest 11th generation Core processor and Iris Xe graphics card. They have long battery life, instant wake-up, and fast charging. Functions to enhance user experience. In addition, the standard Intel Wi-Fi 6 and Thunderbolt 4 can provide high-speed connections and fully comply with the USB4.0 specification.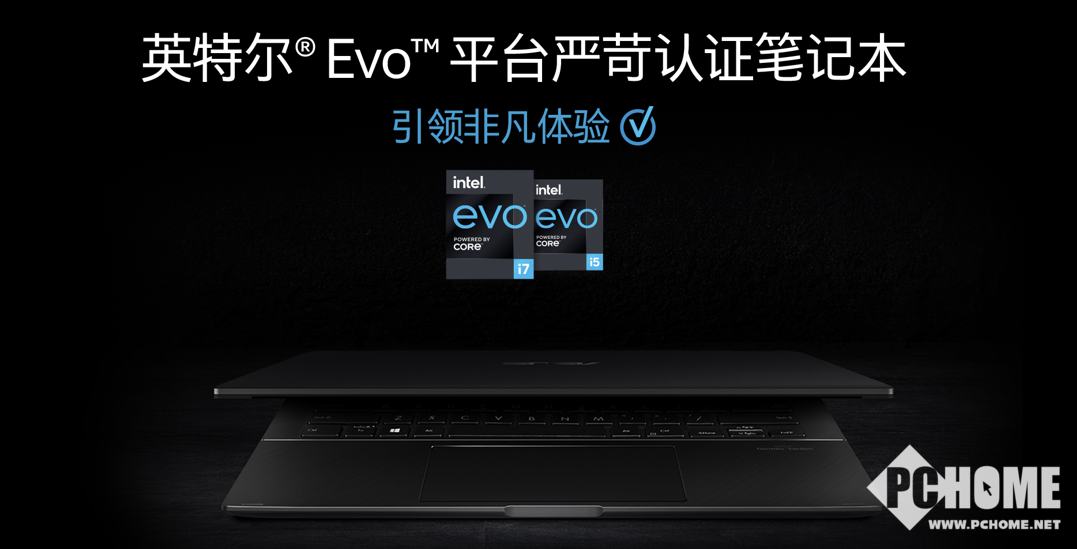 The eleventh-generation Intel Core processor realizes a new CPU micro-architecture with the latest 10nm SuperFin manufacturing process, which can obtain higher operating frequencies under the same voltage, and can provide the same power as plug-in in battery mode Output, have the same performance. The new Xe graphics engine has a performance comparable to that of an independent graphics card, and can integrate up to 96 graphics processing units, making it possible to play games on a thin and light notebook.
It is worth mentioning that the eleventh generation Intel Core processor has added the ability to accelerate the deep learning instruction set in the CPU and GPU. Based on the powerful AI capabilities, the new Lingyao X notebook realizes the AI ​​noise reduction function, regardless of Whether you are in a living room with your family or a café with noisy people, the new Lingyao X series notebooks are your ideal first choice.
·Lingyao X aspect——13.9-inch 3.3K full-screen touch screen light and thin
Lingyao X adopts a 3.3K resolution touch-sensitive IPS display. NanoEdge's four-sided narrow frame design combines visual beauty and process design. The screen ratio is as high as 92%, and it supports ten-point touch. The screen has 100% DCI-P3 wide color gamut coverage, and has passed Pantone color certification, which is excellent in color breadth and color accuracy.
The 500nits ultra-high brightness provides still clear images for users who need outdoor use or working in bright light environments. The 3:2 ratio can bring more content display than the 16:9 screen, and the German TÜV low blue light certification can fully protect eyesight.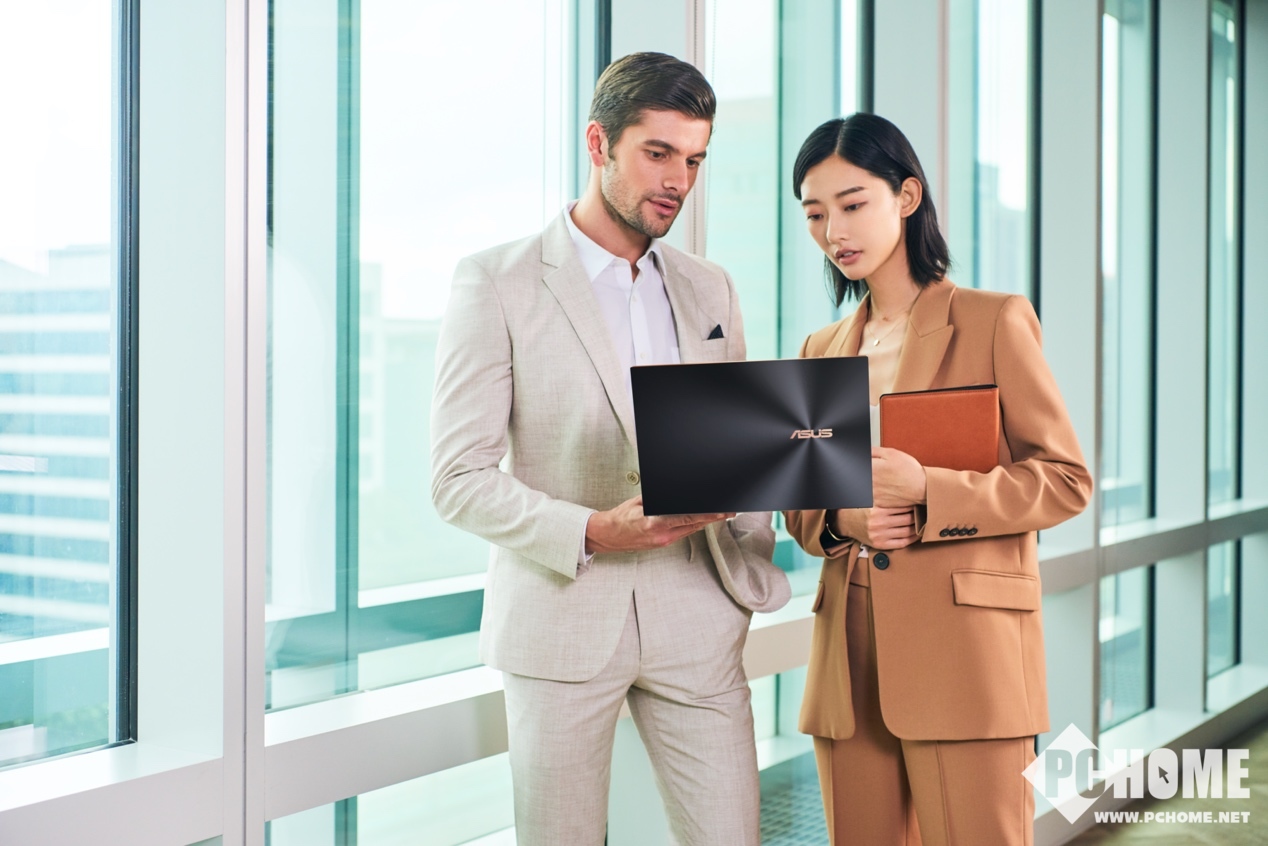 Lingyao X is made of lightweight and strong magnesium alloy as the body material, and is built with cutting-edge technology, which makes the entire Lingyao X only weighs about 1.35kg, and the thickness is also reduced to about 13.9mm. The color design of the whole machine is inspired by the mysterious and precious black jade, which is low-key and calm. The frame is made of CNC diamond cutting technology and blended with amber red lines, which has a sense of luxury and beauty.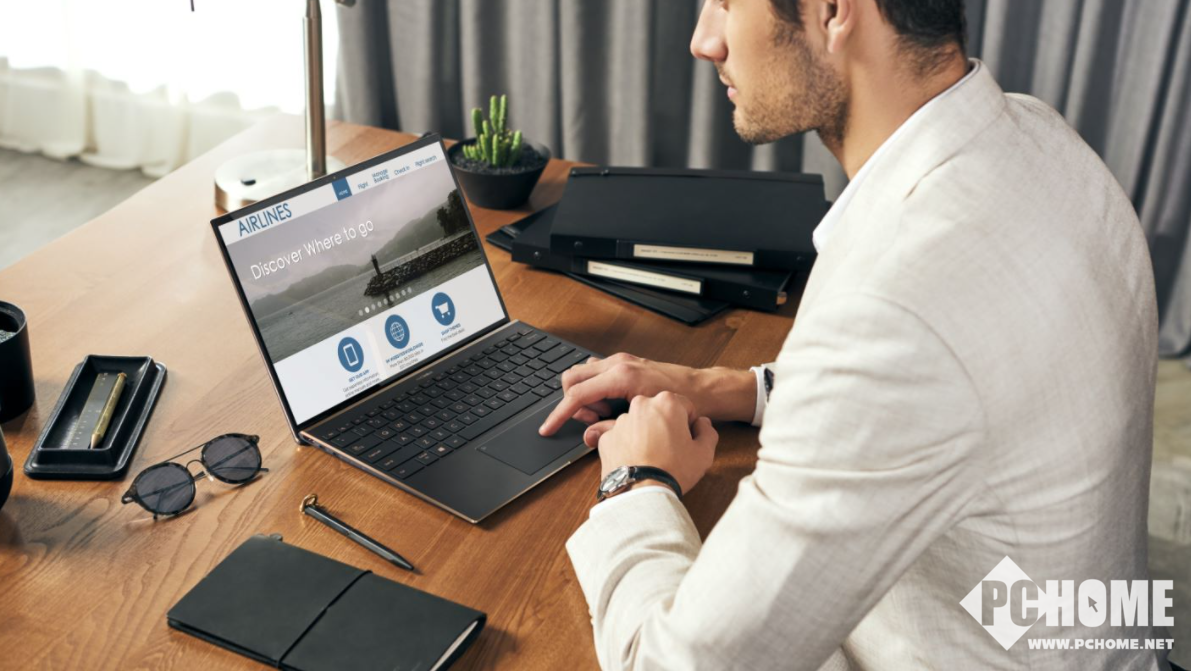 Under the compact body, the Lingyao X aspect is equipped with a 67Wh large-capacity battery as standard, which can provide 12 hours of long battery life without connecting to a power source. With 65W PD fast charge, it can be fully charged with 60% power in 45 minutes, and you can get enough power to support long-term use in just a few words. In addition, with the three cooling modes of performance, standard, and whisper, users can switch freely according to different application scenarios.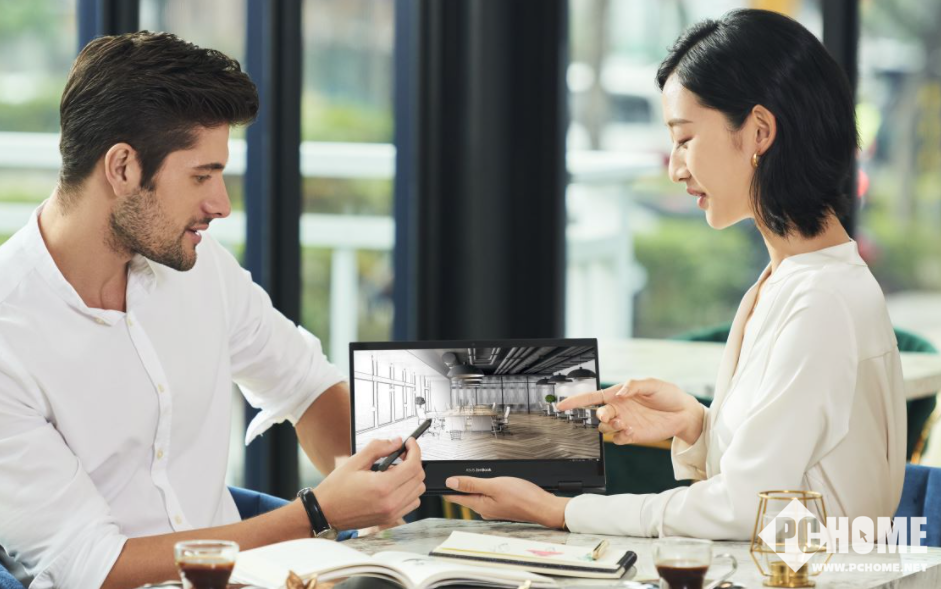 Lingyao X is equipped with 16GB 4266MHz LPDDR4X dual-channel high-speed memory, and a maximum of 1TB NVMe solid state drive is optional. In addition, Lingyao X has a full-size backlit keyboard with a 1.35mm long keystroke, an original NumberPad 2.0 touchpad, and a specially designed Ergolift hinge, which automatically lifts the body when opening the notebook, whether it is typing or touch Both are more comfortable.
In terms of scalability, Lingyao X adopts dual Thunderbolt 4 ports, as well as full-size HDMI and USB3.2 ports. With ASUS flash transmission technology, Wi-Fi 6, Harman Kardon audio certification, MIL-STD 810G military standard and other software and hardware technologies, it also fully demonstrates the strength of the Lingyao X aspect. The all-round efficiency can be called a thin and light benchmark.
·Lingyao X Xiaoyao-13.3-inch 4K OLED touch flip thin and light notebook
The excellence of Lingyao X Xiaoyao lies in its 4K OLED display. Compared with the display of traditional materials, the display brightness of Lingyao X Xiaoyao is higher, and the ultra-high-definition resolution can show fine pictures.
With 100% DCI-P3 wide color gamut, Pantone color certification and VESA Display HDR 500 True Black certification, it achieves a million-to-one contrast ratio, ensuring the accuracy of color display. With the support of cinema-level industrial standards, users can get real and stunning color experience.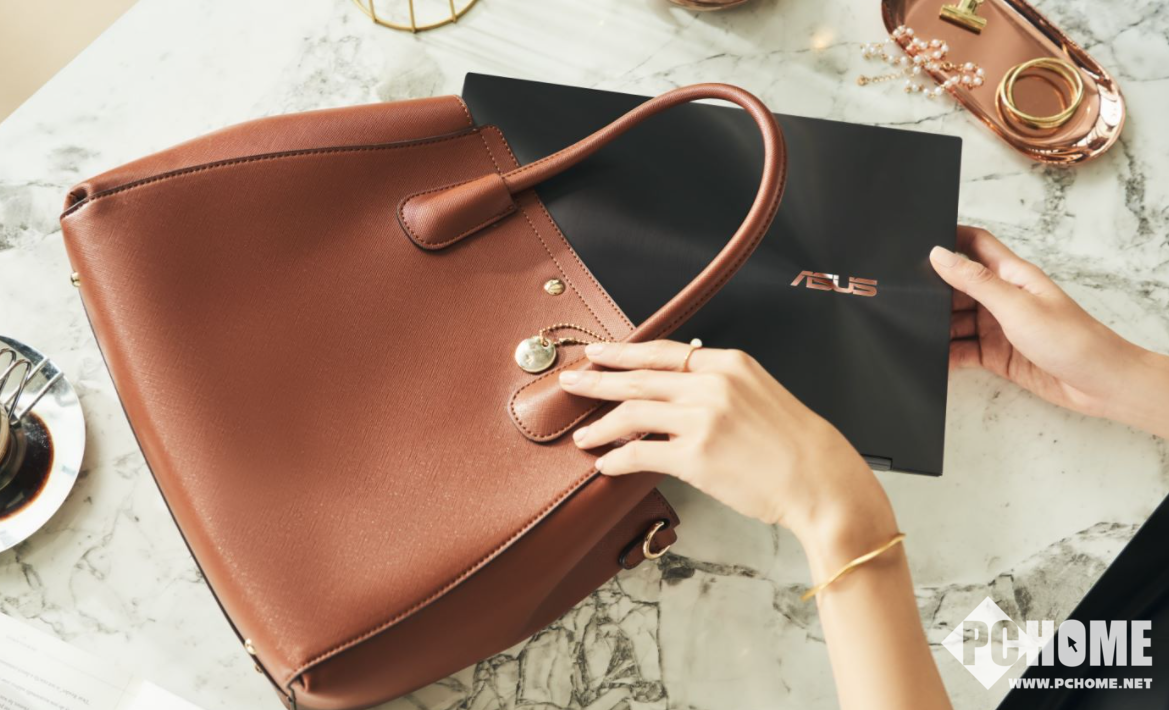 On the other hand, Lingyao X Xiaoyao has also obtained the German TÜV low blue light certification, which can fully reduce the blue light emission in the 415nm-460nm range, prevent eye fatigue during long-term use, and increase comfort.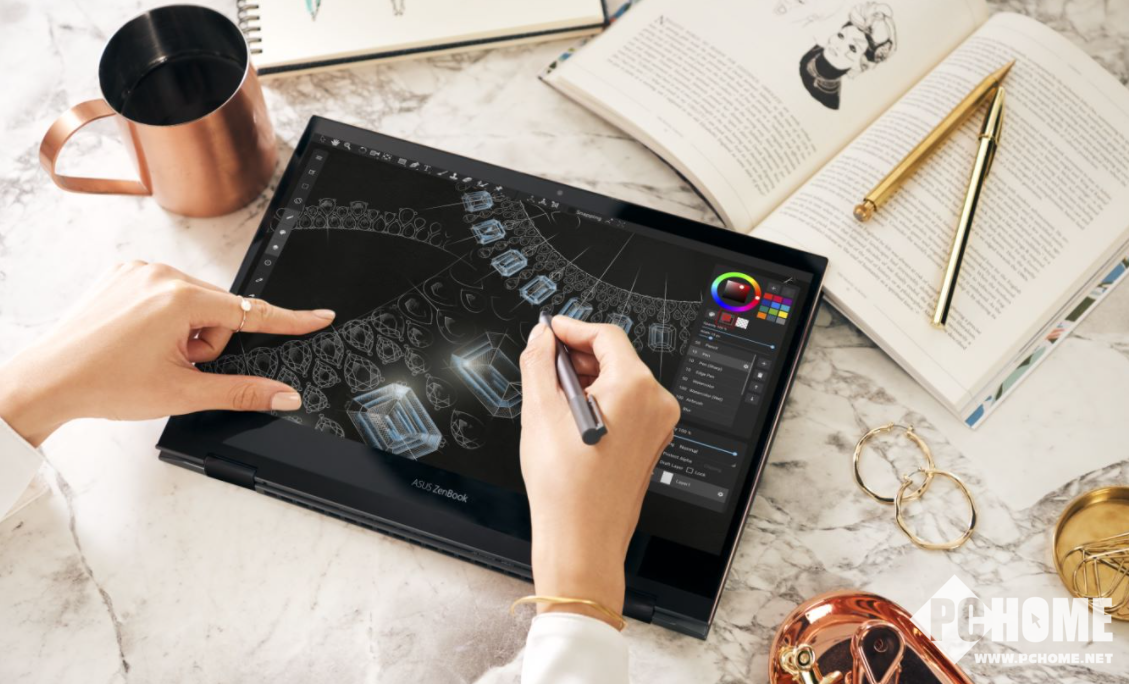 In order to achieve the purpose of efficient creation, Lingyao X Xiaoyao has added a 360°ErgoLift shaft to its design, allowing users to open and close at any angle. Lingyao X Xiaoyao supports 4096-level pressure-sensitive pens and MPP2.0. The handwriting and hand-painted strokes are real and smooth, giving you an efficient creative experience.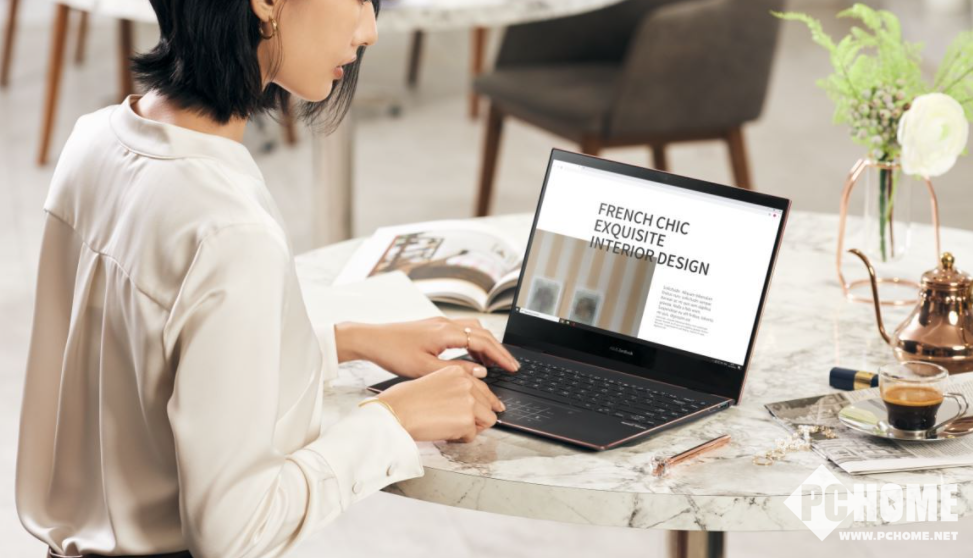 The thickness of Lingyao X is only about 13.9mm, and the weight of the body is only about 1.2kg. It also supports USB-C high-speed fast charging. With a 65W adapter, it can be charged to 60% in 45 minutes, and it can last about 10 when fully charged. hour. Like Lingyao X aspect, Lingyao X Xiaoyao also has dual Thunderbolt 4 ports, Wi-Fi 6, ASUS flash transmission, AI noise reduction, Harman Caton tuning and other technologies. It is currently on the market with excellent performance and extremely thin and light. Flip notebook.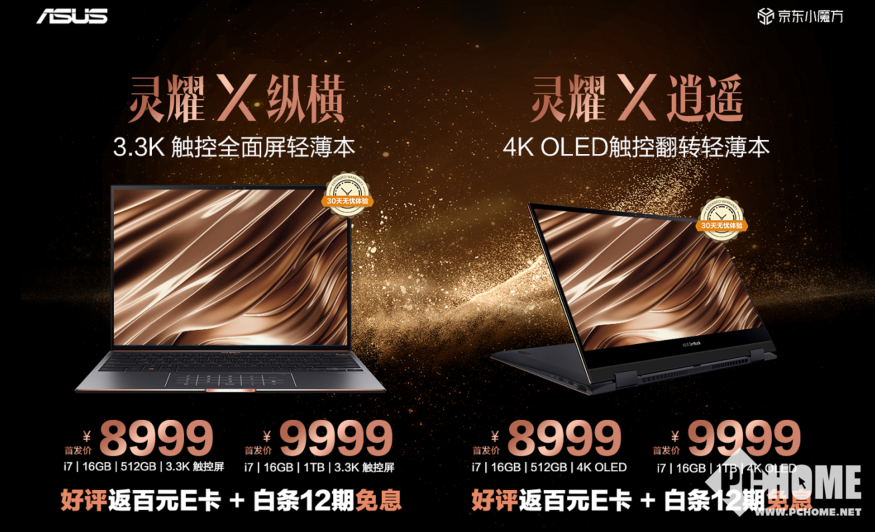 In terms of price, ASUS Lingyao X aspect and Lingyao X Xiaoyao two high-end business light and thin notebooks will start at 8999 yuan and will be exclusively launched on Jingdong Super New Product Day on October 9th. Reservations can enjoy 12 interest-free periods. As well as the first-issuance benefits of the 100-yuan E-card, interested users can pay more attention.
.