You have tried editing photos with VSCO – the photo color effects app will help your selfies become more beautiful before posting on social networks Facebook or that instagram, below article, we will guide show you the most detailed steps!
Related posts
How to take pictures with VSCO Cam, edit photos on VSCO Cam
How to login VSCO, photo editing application on your phone
How to cut video on iPhone without using software
Top best Camera Apps for iPhone 11, 11 Pro, 11 Pro Max
How to fix the camera not working on Android phone
VSCO is a photo and photo editing application with a lot of unique effects, if you spend a little effort creating color filters, creating effects you will surely get a beautiful photo like any other application. Use as Instagram or Picsart, especially when this is a photography app for iPhone, and if you do not know how to use VSCO, the software is said to be the top beautiful photography app for iPhone, the article below will help you all. those problems.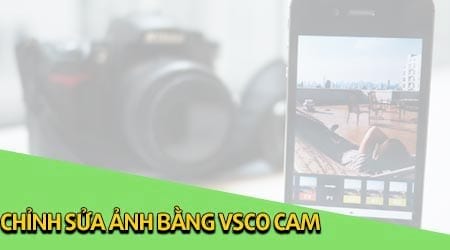 when the photo editing with VSCO You will find that you do not need to know advanced techniques such as photo editing in Photoshop or similar software to get yourself a suitable photo, suitable for moving anytime, anywhere because Photoshop must be installed on the computer. And now let's see what ElectrodealPro can do with VSCO editing photos.
Edit photos with VSCO, color align for better selfies
First of all, you need to download and install VSCO first
– Download VSCO for iOS devices: Download VSCO for iPhone
– Download VSCO for Android devices: Download VSCO Cam for Android
Step 1: In this article, ElectrodealPro will practice them to edit photos with VSCO, but before that let's take a random picture as a model and then together edit the color for the photo.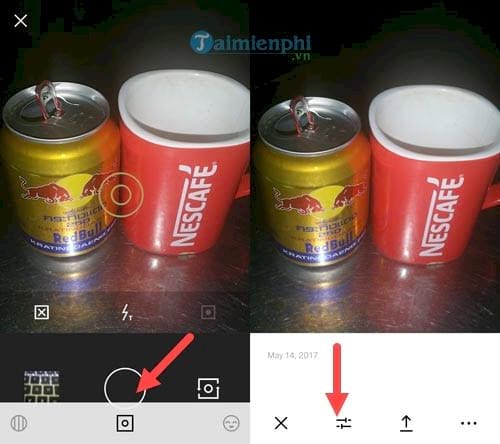 Step 2: In section photo editing with VSCO There are 2 main features is to add filters like in the image below, the 2nd is the main thing effects for photos. With the addition of filters you will create accent and style for the photo, these filters are relatively similar to Instagram, but you can buy more cheaply to own all of the filters of VSCO.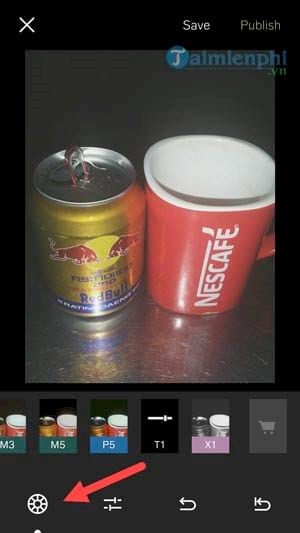 Step 3: The next part that ElectrodealPro said is Edit photos with VSCO through effects There are a lot of effects here, and if you understand these functions well, being able to create a great photo is very easy.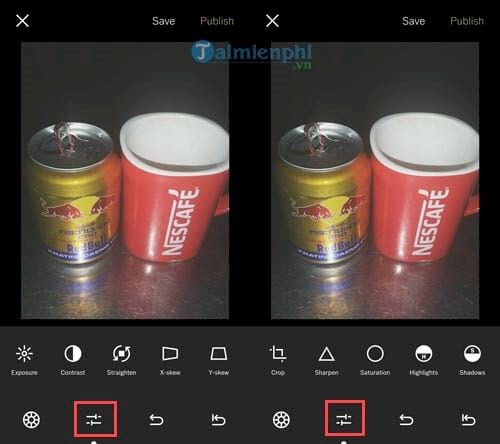 – Exposure: This feature allows you to adjust the brightness and darkness of the image.
– Contrast: Adjusts the contrast of the image.
– Straighten: Lets you rotate your photos according to a certain angle.
– X- Skew: Adjusts the distortion of the picture to the left and right of the picture.
– Y- Skew: Adjusts the distortion of the picture towards the top and bottom of the picture.
– Crop: Allows to shrink photos according to their proportions.
– Sharpen: Sharpening the photo, however, overusing it can easily cause the image to be pitted.
– Saturation: Adjust colors evenly on the image
– Highlights: Reduce the brightness for bright areas in the image.
– Shadow: Increase the brightness of the dark areas on the image.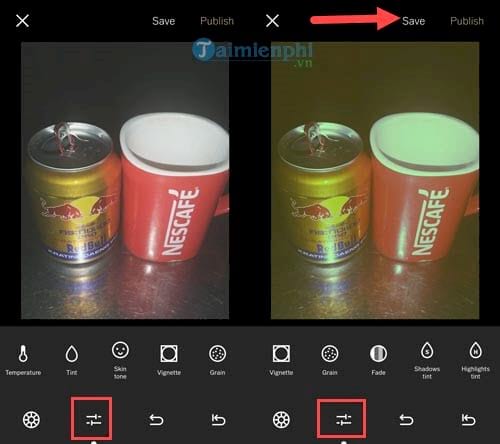 – Temperature: Adjusts the color saturation in the picture.
– Believe T: Convert image tones, Warm or cool for photos.
– Skintone: Correct dark or light skin color.
– Vignette: Filters allow image color correction with dark corners.
– Grain : increase the noise in the image, this is the noise in the image.
– Fade: Blurring the tones of the photo, mostly blurring the dark tones.
– Shadow Tint: Convert image tones with dark areas.
– Tint Highlights: Switch between warm or cool tones for bright areas.
And note please save the image again after editing with VSCO.
Step 4: The remaining stage is for selection Share photos or save Image into the photo gallery on your phone.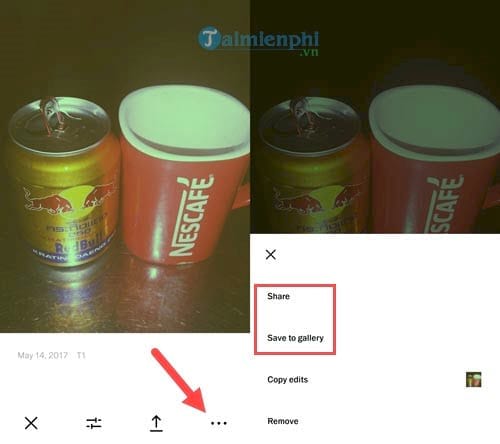 Step 5: Of course, sharing photos on Facebook is also very easy when using VSCO.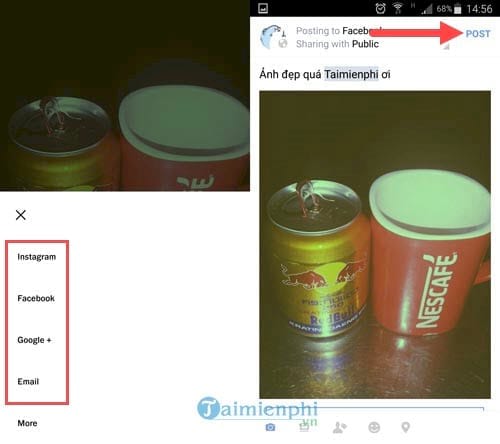 https://thuthuat.taimienphi.vn/cach-chinh-sua-anh-bang-vsco-23720n.aspx
So ElectrodealPro has just finished guiding you the use of effects, color filters when editing photos with VSCO. Hopefully, VSCO will bring the photo quality that is not inferior to other software and applications on the phone. And if possible you should make VSCO the default primary capture tool, because when take pictures with VSCO then combine photo editing will always save you maximum time.
.