Each new model launched, the manufacturer will have a new set of background images. You can search for them on Google and download them, but a more convenient and time-saving way is to use the stock photo compositing app available on Google Play.
And one of them I like the most is STOKiE, a free Android application that instantly updates the default background image of the latest Android phone or iPad/iPhone. The images that STOKiE provides are of high quality (4K, HD), you can download or set them immediately as wallpapers, especially you can tweak the colors and create your own new images, …
STOKiE is compatible with Android 4.1 and up. 5.8 MB capacity. You enter here or follow the link below to install this app.
Using STOKiE, you need to allow the app to access system notifications so you can instantly receive notifications when a new background image is available. In the application, you will immediately see the latest wallpapers of many models in the section Recent. Below each image is the model name so you will not be confused.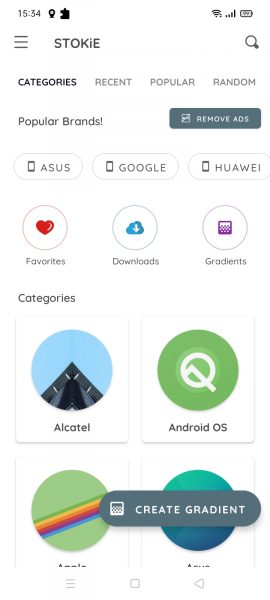 Interestingly, I found that STOKiE also updated the latest Windows 11 wallpaper. Because it supports many models, browsing in Recent it will take time, you move on to Categories to view and browse images by model and manufacturer that STOKiE supports.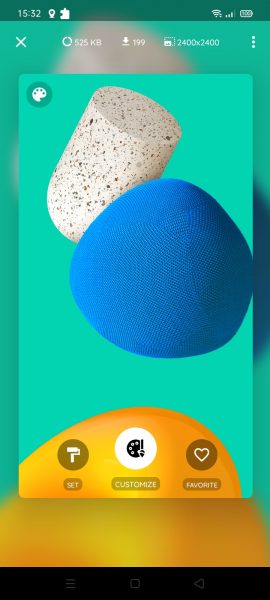 You click on the image to see and do:
– Set: Set the image as your screen wallpaper, lock screen wallpaper or both in rectangular or square dimensions.
– Customize: Allows you to edit images before use such as blur, white balance, enhance brightness, etc.
– Download: You just need to press the three dots in the upper right corner > select Download.
– Favorites: Mark this photo as favorite.
In addition, you can apply a color filter to the image and use it when clicking on the color palette icon.
STOKiE also has two other cool features.
1. Create an image:
You can design your own images from the app with eye-catching and colorful effects. You click Create Gradient to do, unfortunately the feature is only for paid users.
2. Change wallpaper automatically:
STOKiE allows to change the home screen wallpaper, lock screen automatically with the image source on your favorite application or desired genre.
– You press the menu button with three dashes in the upper left corner > Settings.
– You set the time to change the image (Interval), image source used (Wallpaper source), the application screen (Apply on).
– You turn on Change wallpaper periodically.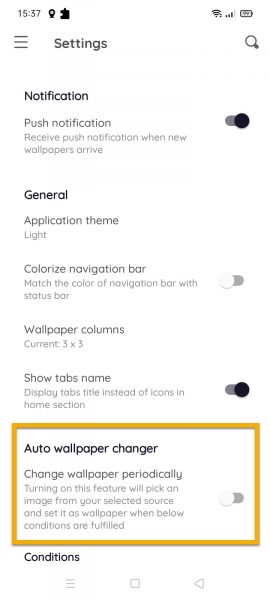 STOKiE also supports syncing favorite photos, self-made photos and photos downloaded via Google account. You can login in Profile.


Hùng Anh