Due to the use of design since 2012, the durable iPod touch 2019 was not really impressive when it "slid" JerryRigEverything's endurance test.
After 5 years since the generation of iPod touch 6 was released, Apple has also refreshed this product line with the new iPod touch 2019 with the design unchanged. In addition to hardware upgrades, iPod touch 2019 is no different from the previous two generations.
Today, JerryRigEverything, the YouTube channel specializing in "smashing" and "torturing" mobile devices, has tested the durability of this iPod touch 2019. And as expected, despite being finished with solid metal, but iPod touch 2019 may be too thin, the device didn't pass JerryRigEverything's test.
The first is the "scratching" screen test with 9 different hardness levels. Like many current smartphone devices, the iPod touch screen 2019 starts to appear light scratches at level 6 and gets worse at level 7 onwards. This is a common result and nothing too impressive.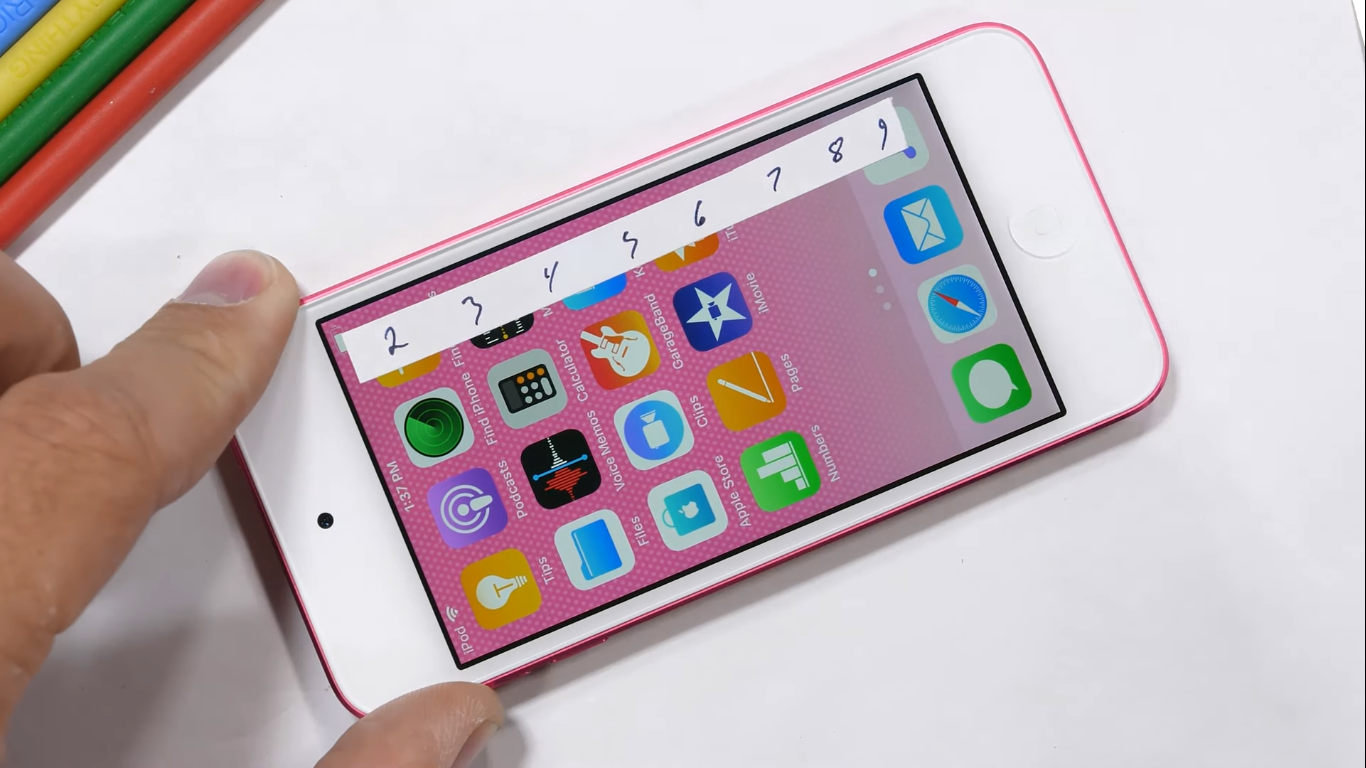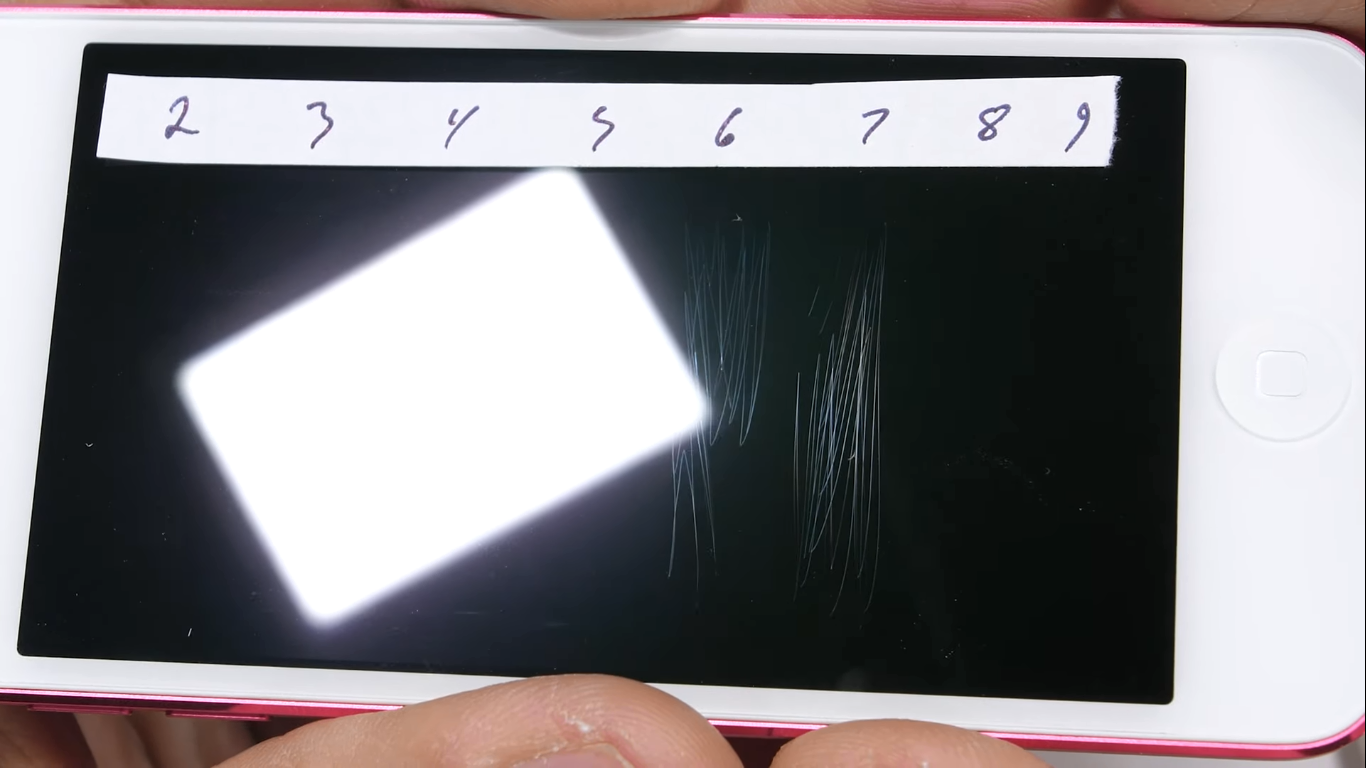 Test fire on the screen of your device, after about 12 seconds, this screen starts to appear dead pixels. Due to the nature of the IPS LCD screen, pixels will recover automatically after a few seconds without any damage.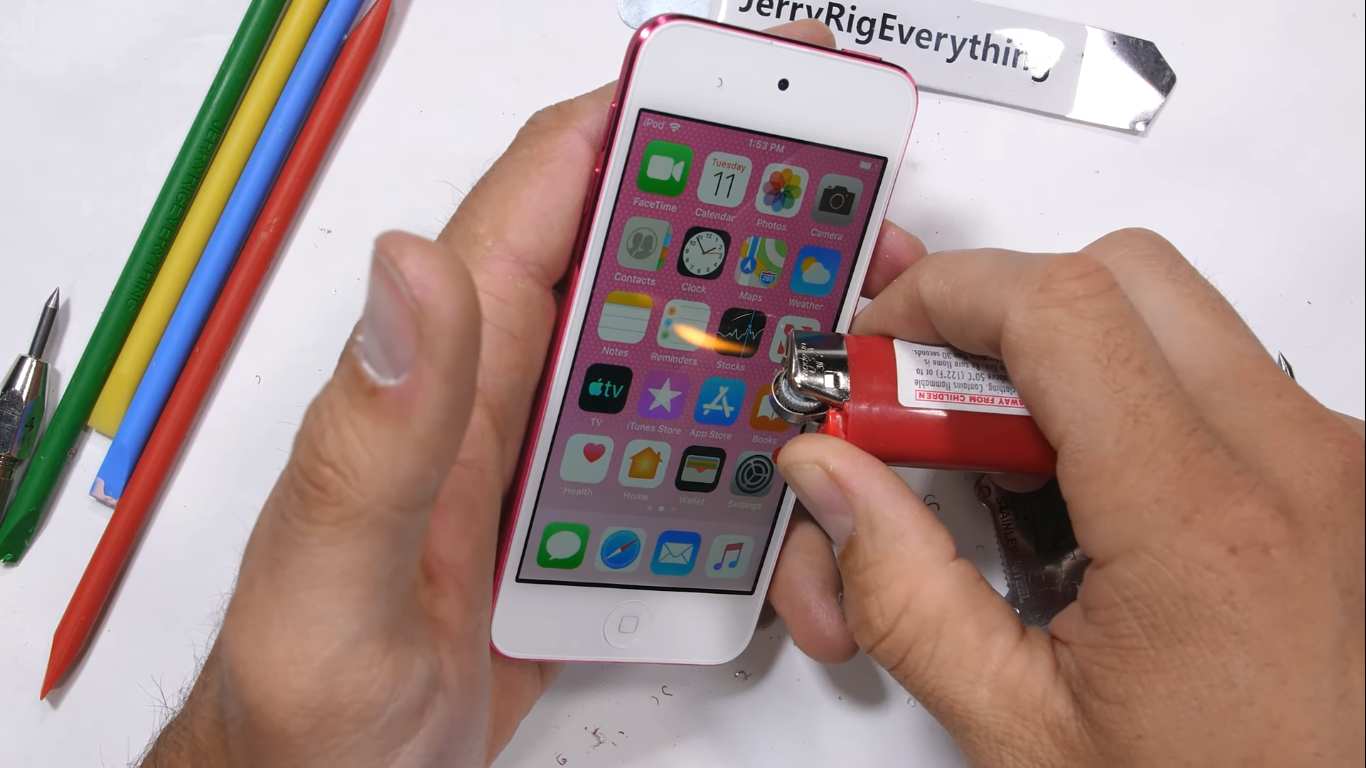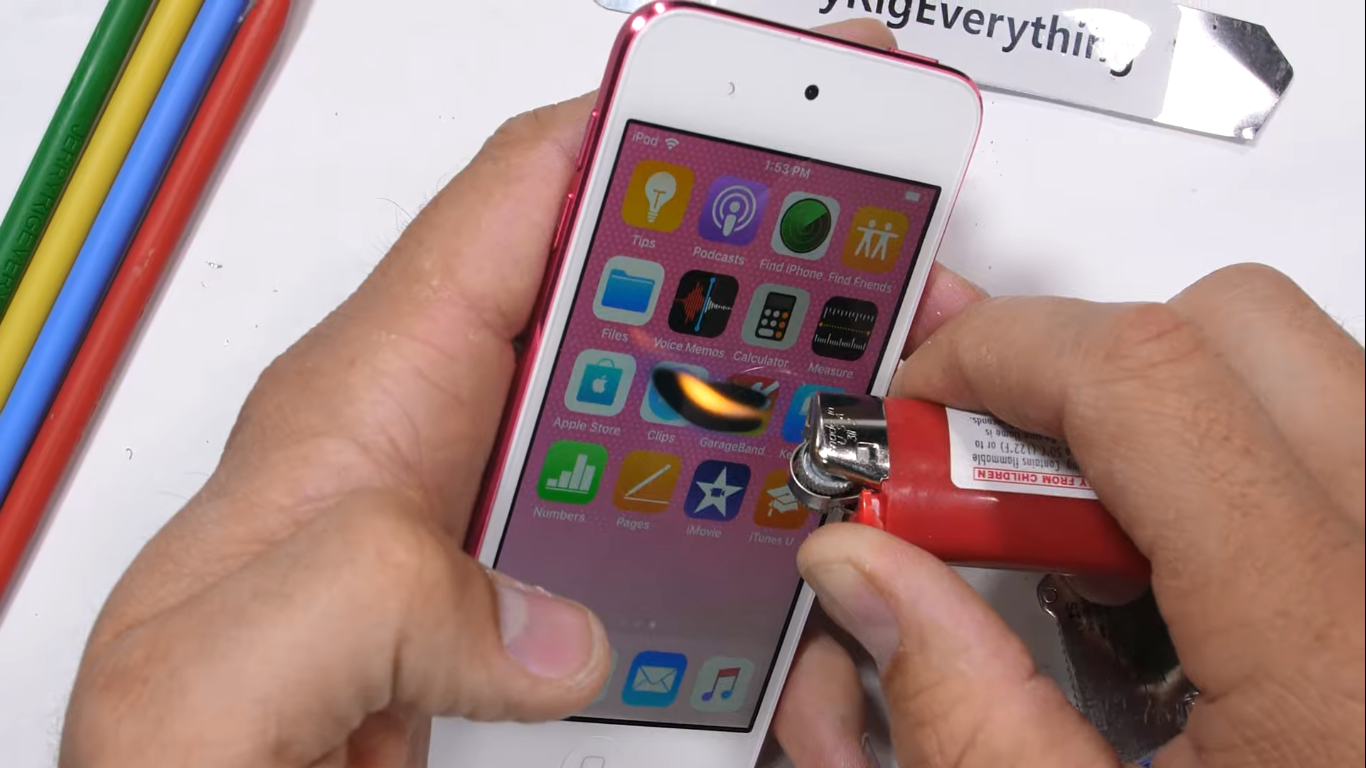 Like the previous generation iPod touch, the iPod touch 2019 is still equipped with the "classic" Home key that appeared from the first generation iPhone, and of course there will be no Touch ID or Face ID. The camera's selfie only has 1.2MP resolution which is too poor compared to a device launched in 2019. The device's home key is also easy to scratch.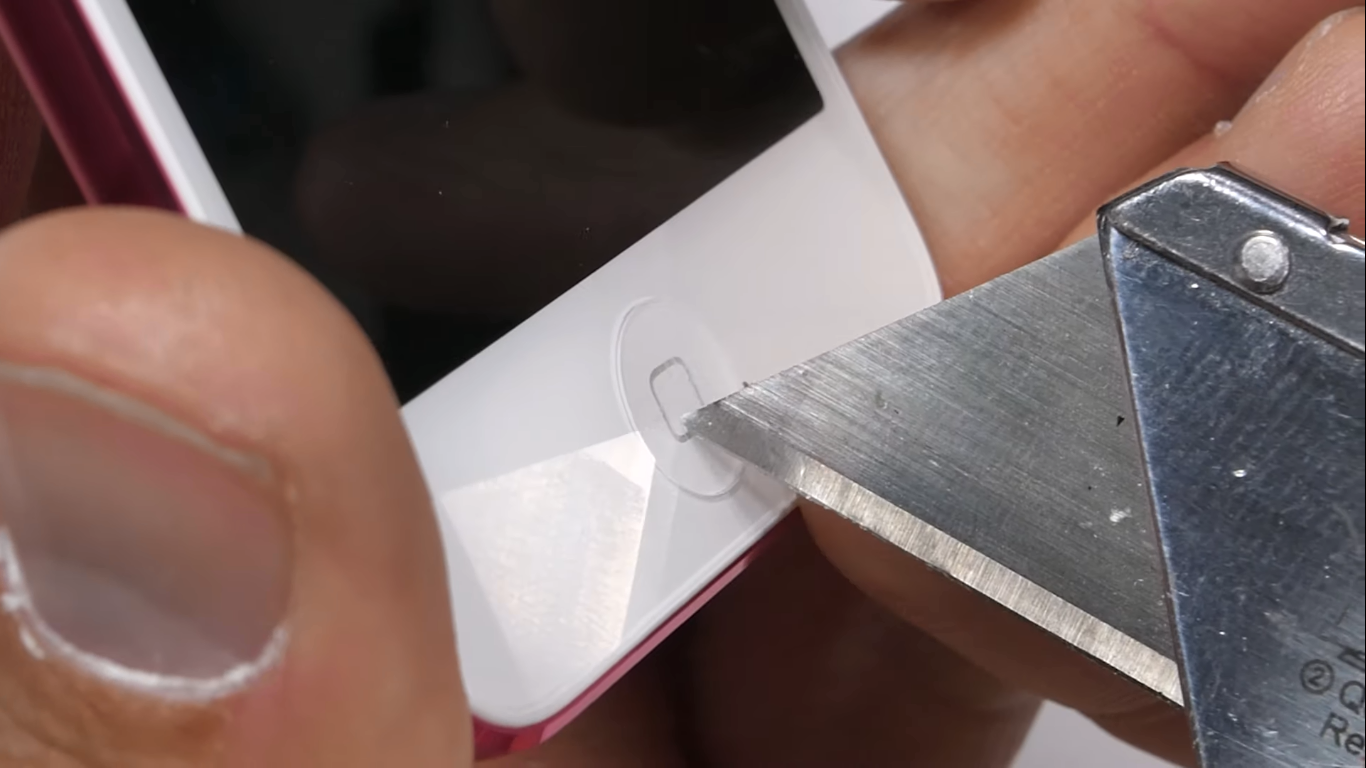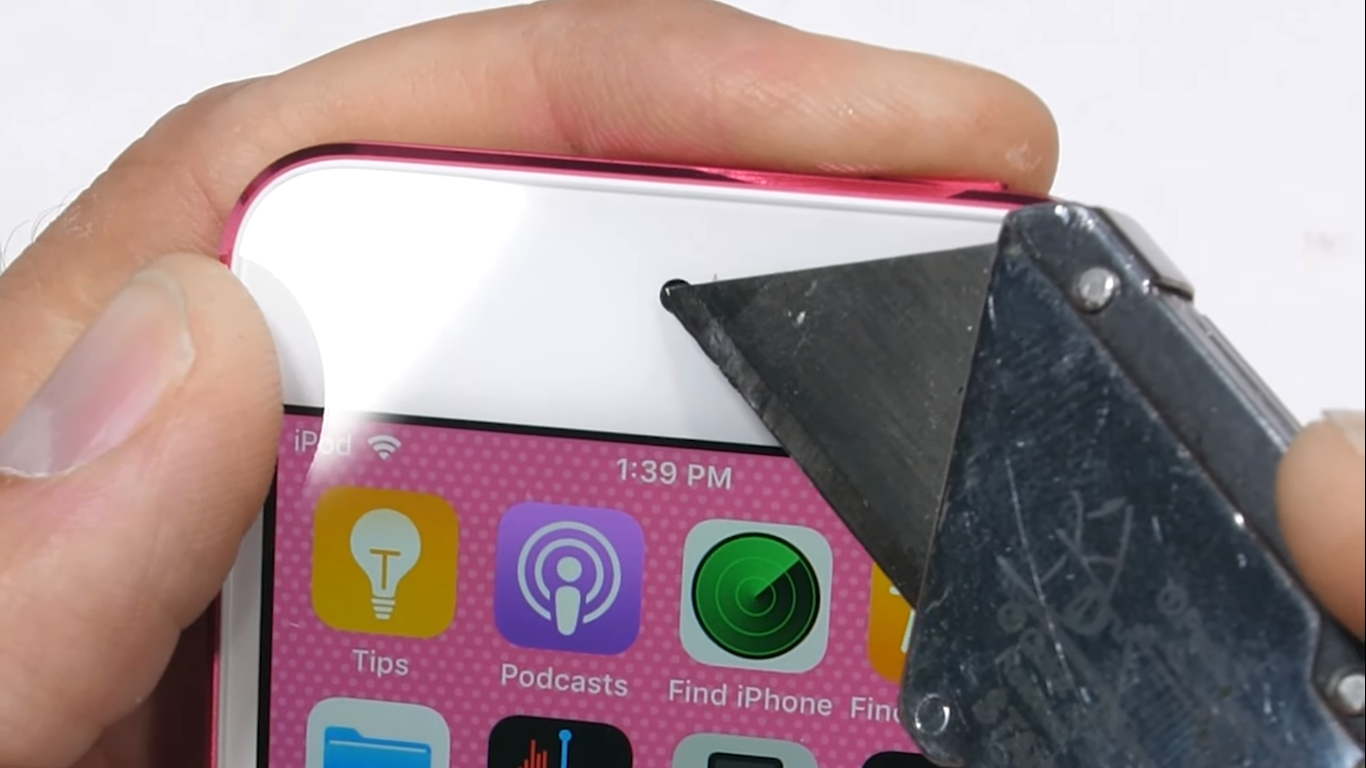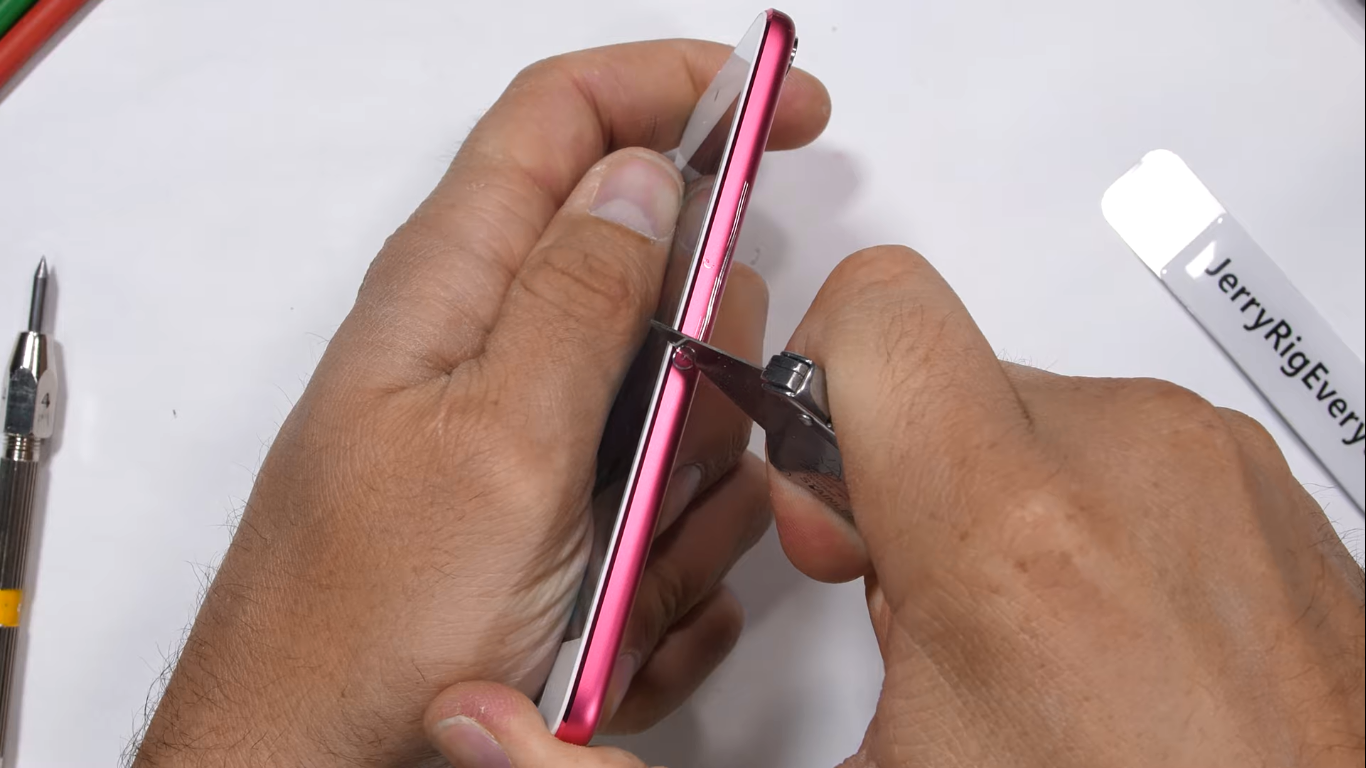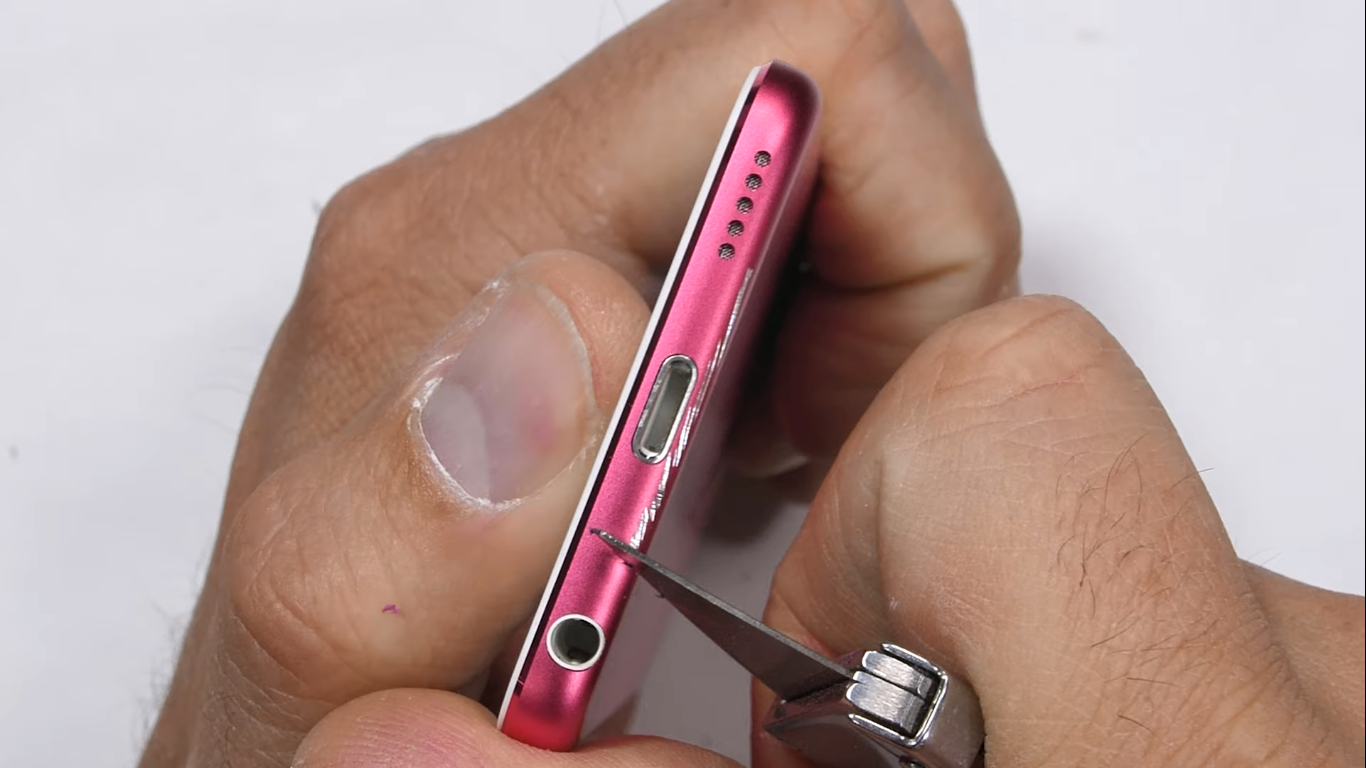 On the back, we have an 8MP main camera cluster protected by glass similar to the front glass, instead of being equipped with sapphire glass like the iPhone 5S generation onwards. And of course, it will also be scratched with hard objects from level 6 onwards.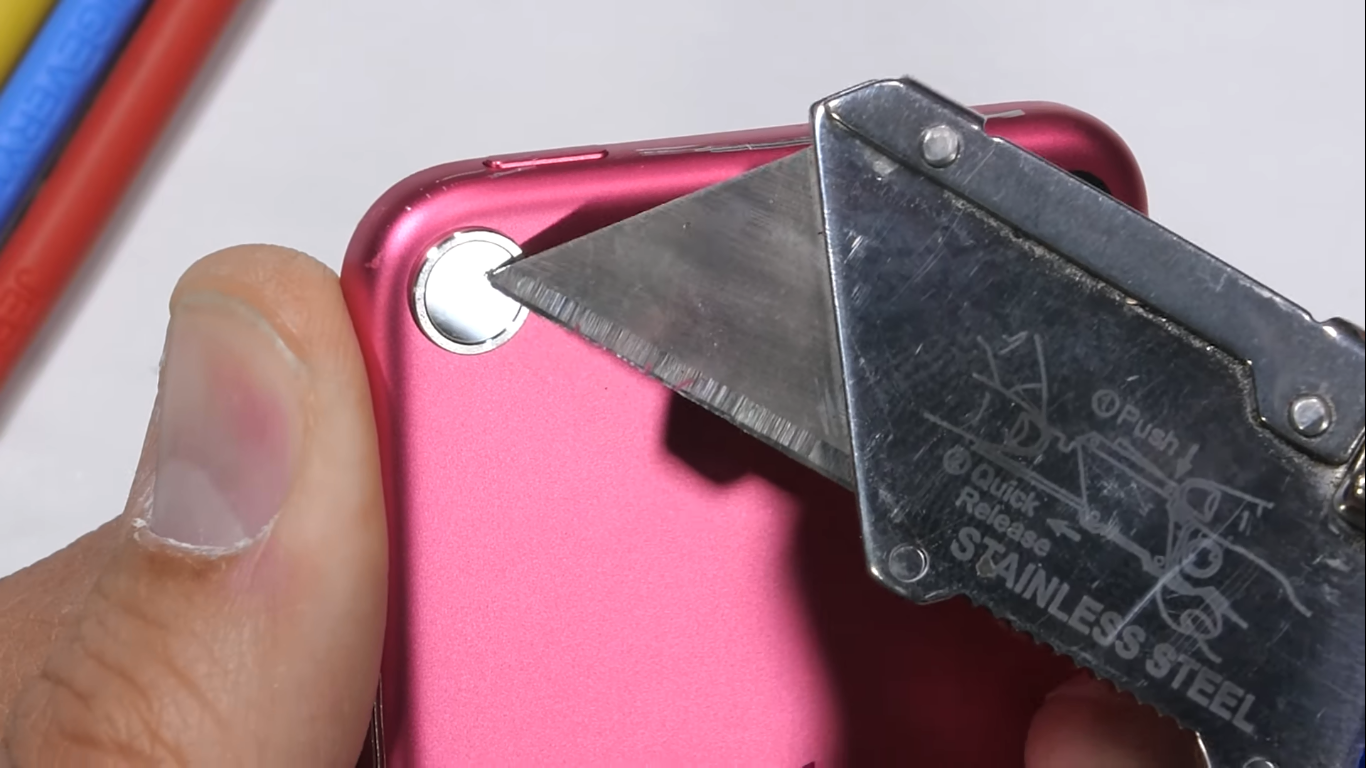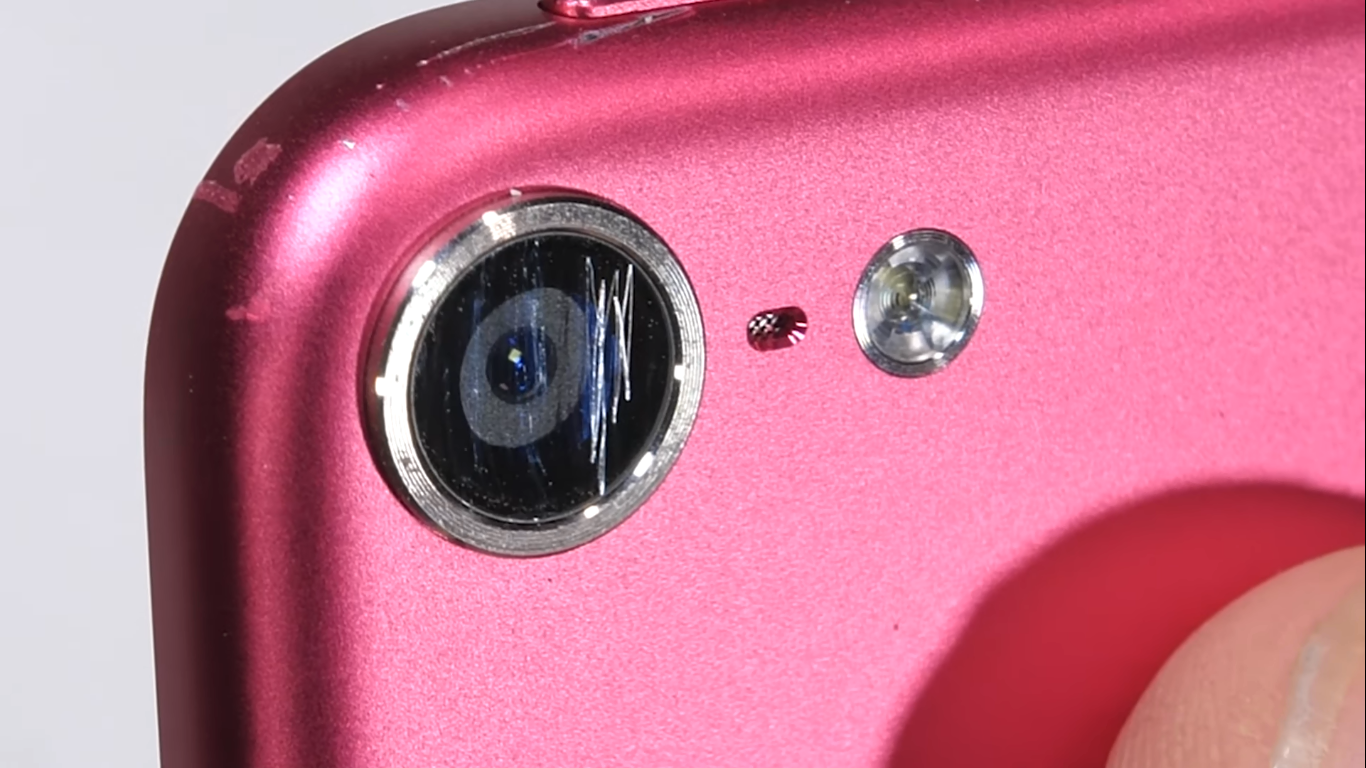 This back of the machine is completed from metal materials from 2012, so it can be easily "scratched" only with objects with hardness from level 3. Not too surprising because Apple did not upgrade anything about design. for this device.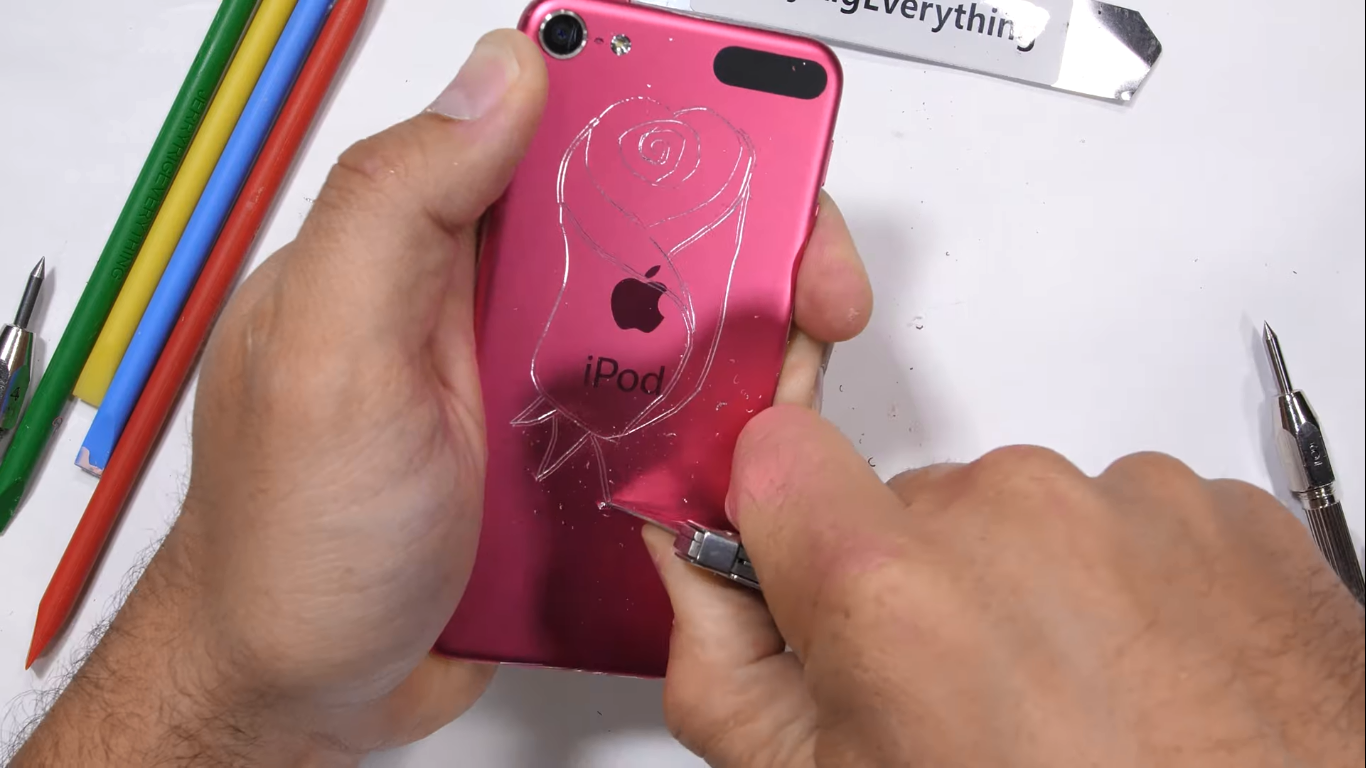 Finally, the test of bending the machine. Most smartphone devices can easily pass this test. However, with the reuse of the design since 2012, along with a thinness of only 6.1mm, with just a slight bend, the screen of the machine is broken. The entire screen cannot display any content, the keys are unresponsive, indicating that the recent "bend" caused heavy damage to the internal hardware.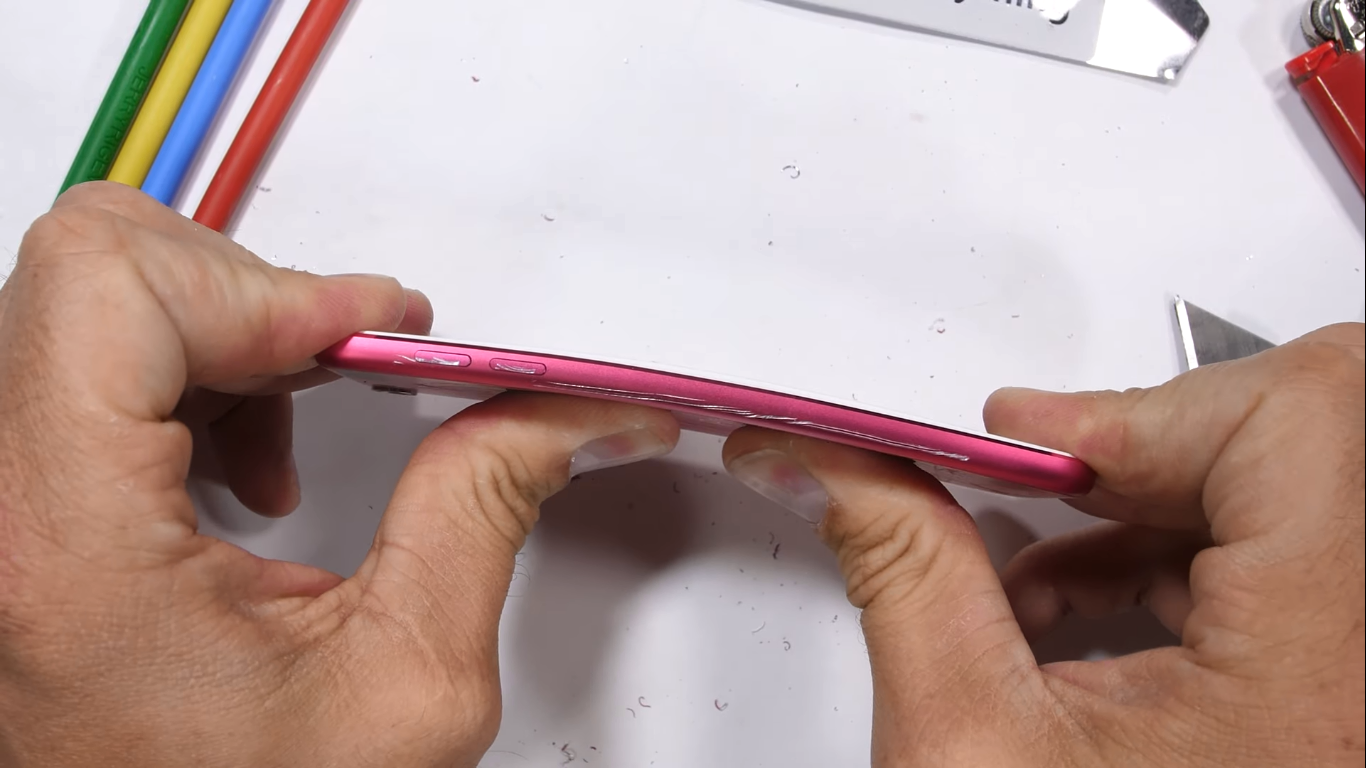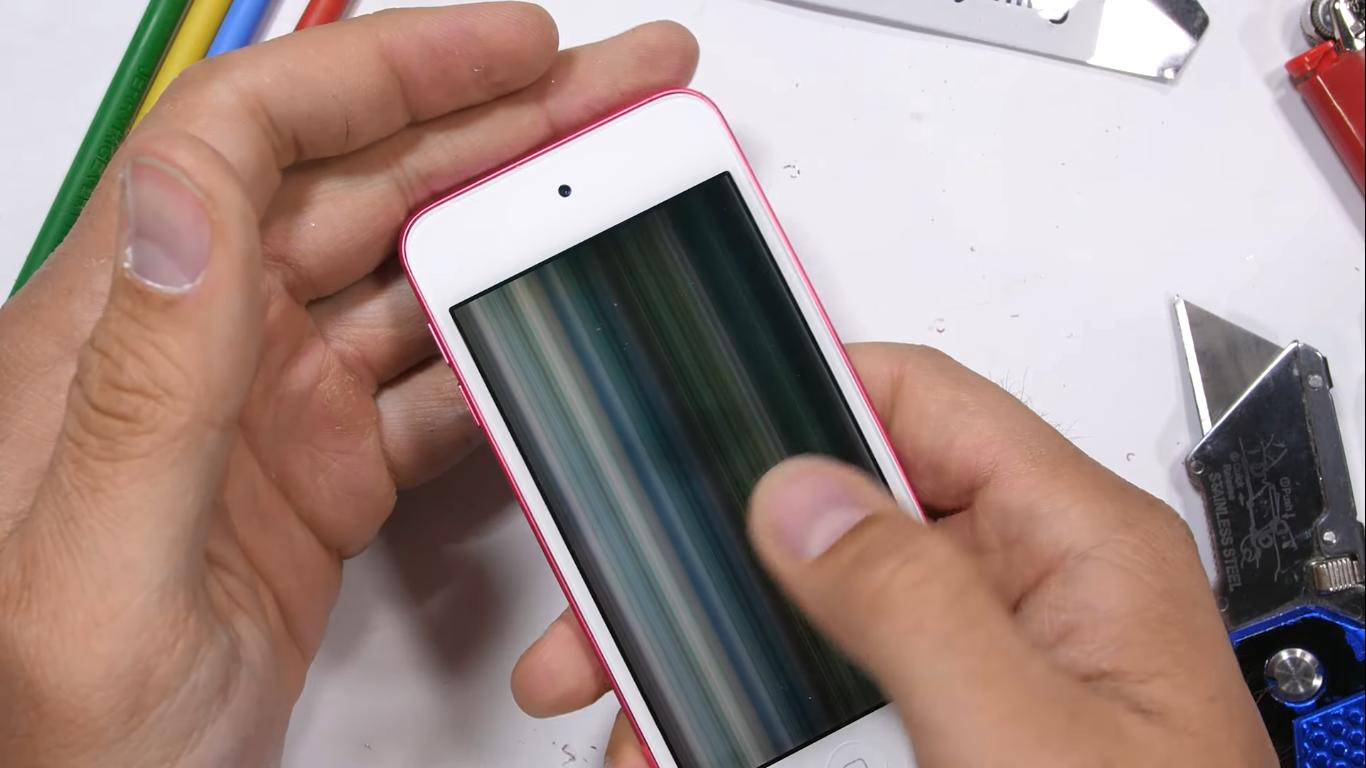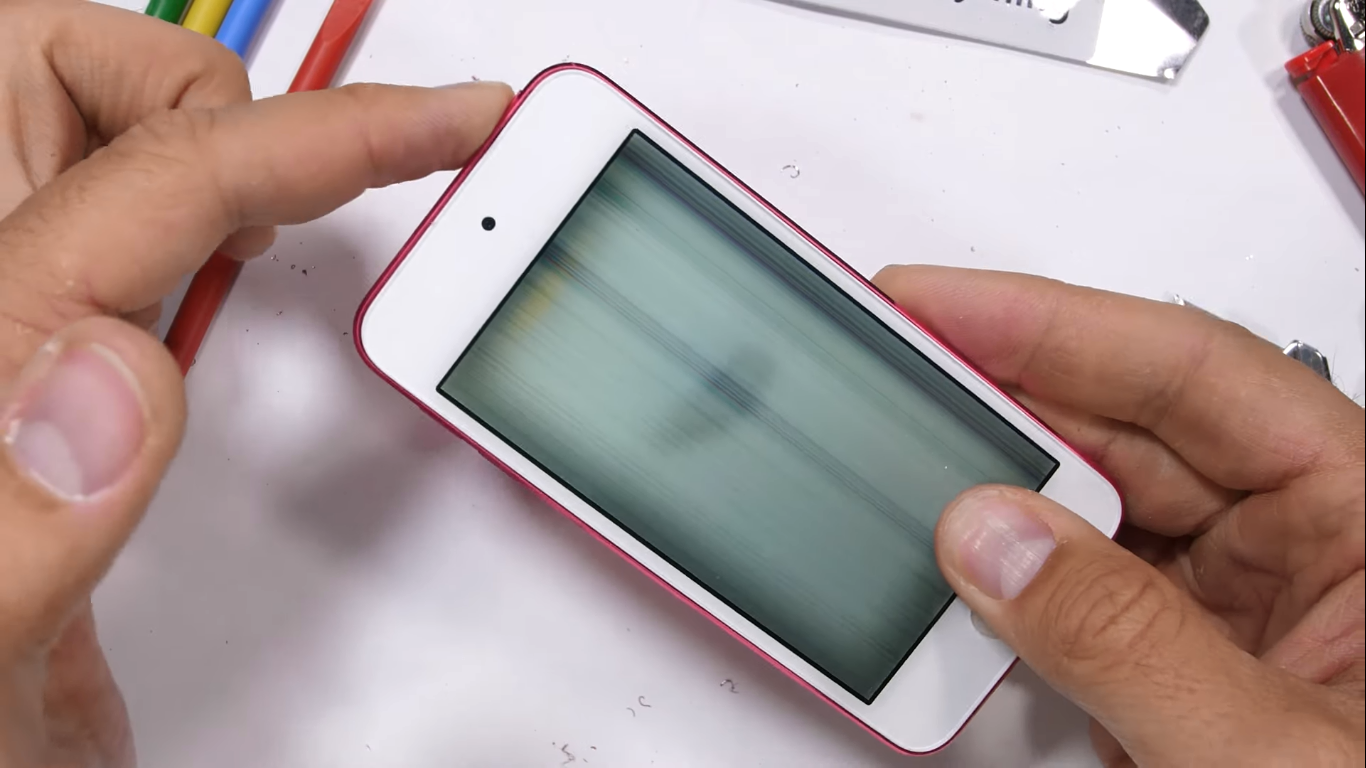 Readers can view detailed video of iPod touch endurance test 2019 made by JerryRigEverthing below.
---
Currently, to help readers understand the latest, hottest technology information, CellphoneS officially established fanpage "Sforum.vn technology news page", Here information about attractive technology is always updated regularly and continuously.
Please like the page Sforum.vn Follow the following link: https://www.facebook.com/SforumTech.
Or visit the website Sforum.vn to instantly read extremely hot technology news.


Duyet Nguyen