Besides the launch of new models at Ducati World Premiere 2020, the Italian brand also surprised to reveal two new concept models, notably among them the Ducati Desert X concept car with the Advenutre Rally design.
Recently, Ducati has just revealed some more information and images related to this concept car. The new image posted by Ducati has the word Faraud, and is signed by Jeremy Faraud, one of the designers for the Ducati Scrambler.
It is known that the concept model Desert X has just been revealed will be in the Scrambler line, but with a bit of Rally direction in the famous Dakar race. Accordingly, it seems that the chassis and engine of the Desert X Concept are inherited from the Italian Scrambler 1100.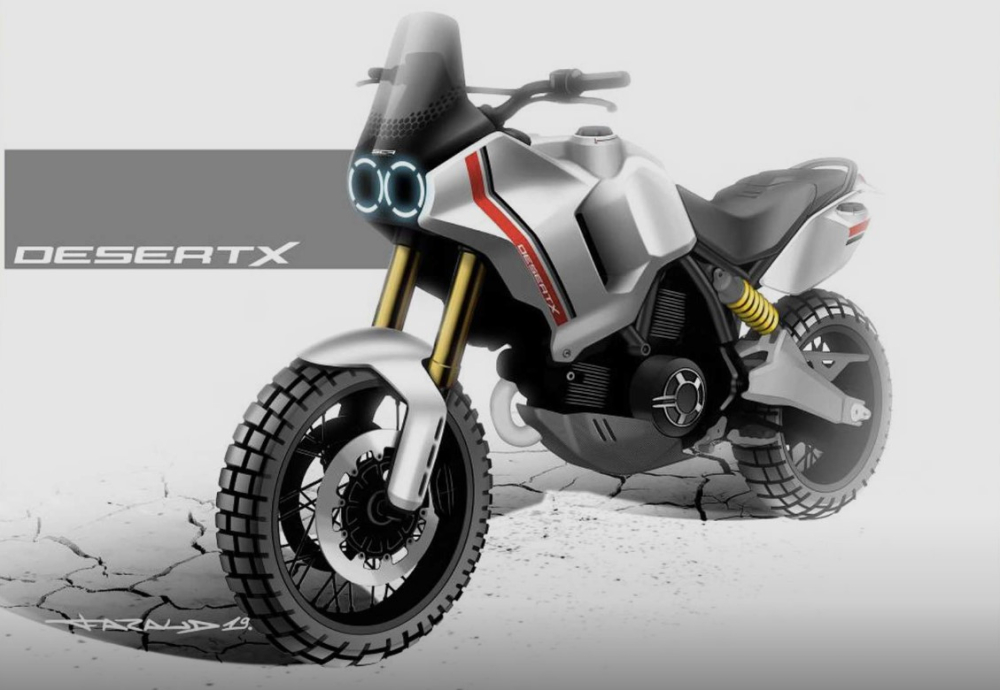 According to the image above, the Ducati Desert X model has a circular double headlight design with LED positioning lights running along the face. The jacket of the car seems to have a seamless design with the fuel tank, creating a monolithic effect. On the body of the car stands out with a striped stamp that feels nostalgic.
Another point worth noting is that the car's fuel tank seems to have two petrol caps arranged on both sides of the fuel tank. At the rear, it is evident that the car uses a single rear shock absorber that deviates to one side similar to the current Ducati Scrambler 1100.
Images and details of the Ducai Desert X Concept model as well as the Motard Scrambler Concept will be updated after the duo officially appears. EICMA 2019 exhibition.
Lanzhou
.