While most TV makers are pushing for OLED technology, Hisense aims to bring tested LCD screens into its 2020 products, with the upcoming XD9G dual-cell LCD TV. This screen aims to produce the deep and intense black that OLED has to offer, but at a much more affordable price, suitable for many different TV buyers.
Basically, the XD9G has two liquid crystal displays stacked on top of each other, allowing for an extra layer of color depth and contrast far beyond what an LCD monitor can provide.
There is a main 4K full-color screen on the front, which functions like a traditional LCD screen. But what makes things interesting is the secondary 1080p grayscale display below. This is where one of the biggest annoyances on LCD screens can be fixed: The black part looks too gray. It also controls the brightness of the backlight, which is an important part of creating a more dynamic contrast ratio.
Another interesting feature of Hisense XD9G is remote voice recognition, which the company says can help users to avoid having to use a remote control. There is also HDR10 +, which will further enhance the quality of the image provided.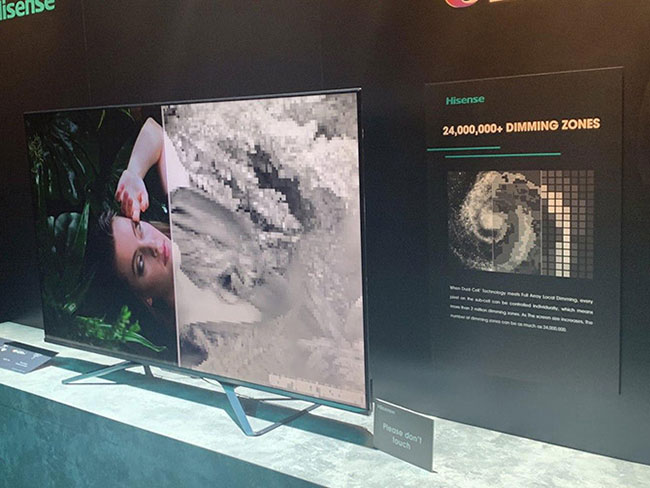 When compared side by side, Hisense XD9G really highlighted the darker black than dual-cell LCD technology, with a lower contrast ratio. In addition, displaying the difference between the number of high and low fuzzy areas is another feature that makes the technology equipped for this TV worth watching.
The obvious drawback to the LCD screen when compared to OLED is the thickness of the TV and when looking at the side of the XD9G one can immediately see that it is quite thick.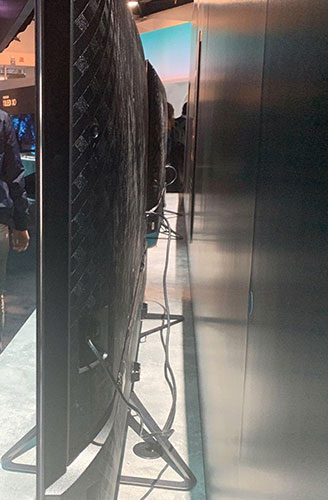 Unfortunately, Hisense has not yet announced the price for its new dual-cell LCD TV, but the company said it intends to release this product at a price more affordable than its equivalent OLED display. Currently, some of the most affordable OLED displays retail for about $ 1800.
The company also revealed that the TV model is expected to launch in the third quarter of 2020, so if you're interested in retrofitting this monitor to your living room, you won't have to wait too long.
.