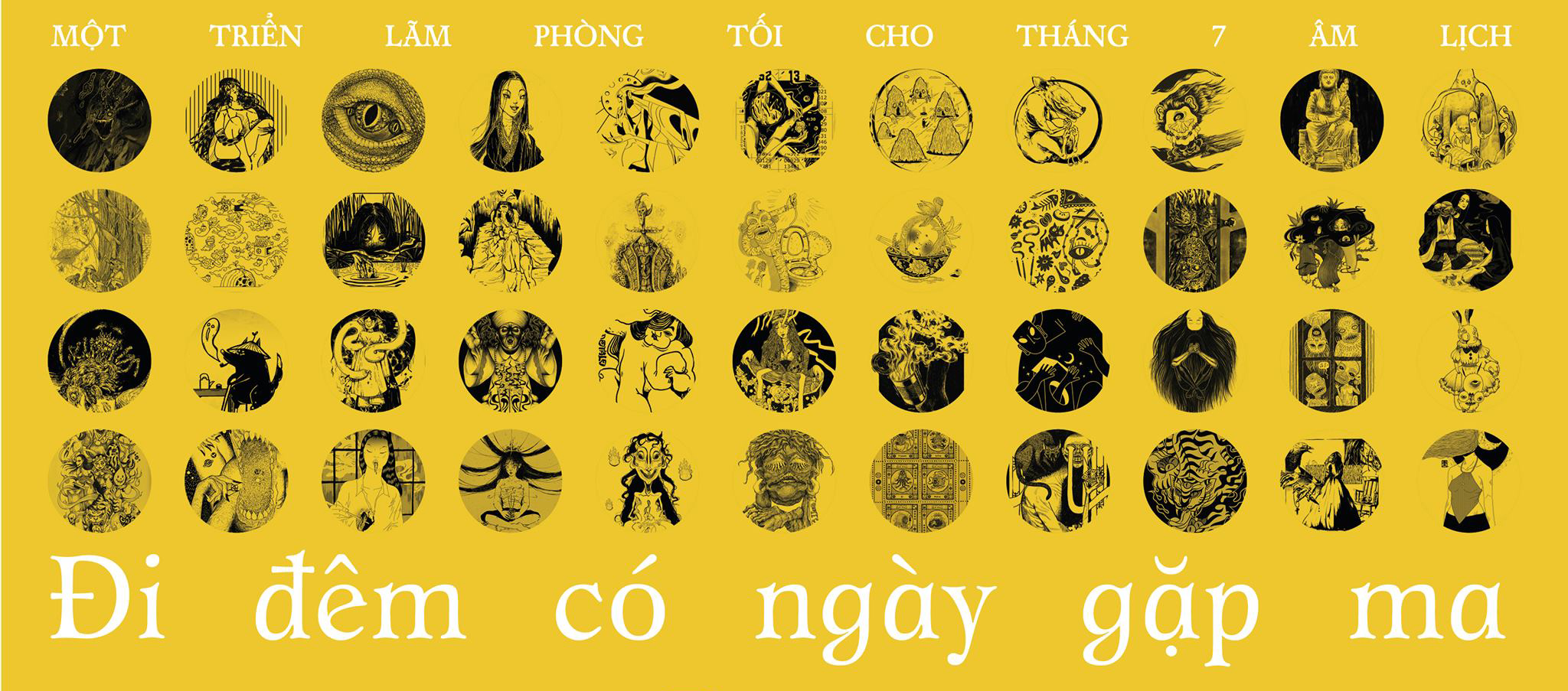 The starting point of the exhibition Have a date to meet ghosts is a ghost drawing contest run by the team Dry Squid Studio initiated in July. Painters Simon Phan, the co-founder of the studio, got the idea when he saw drawings of this theme online.
In fact, familiar topics of Vietnamese illustrators are portraits, beautiful scenes, food … Do they love drawing thorny, dark things and how will they manage?
The contest received 110 entries from young illustrators. The risograph's printing studio Dry Squid Studio 44 works selected for the design and production of the zine publication named Scare.
The phobias of the spiritual world always evoke curiosity in people, but the boundless imagination of new artists is the source, as well as inspiration, to help them create sketches. reckless. This is the core idea when Khoi Muc Studio initiated the project on the occasion of the seventh lunar month – HU, with the desire to create a new, dynamic creative playground for the Vietnamese illustrator community.

Team Dried Squid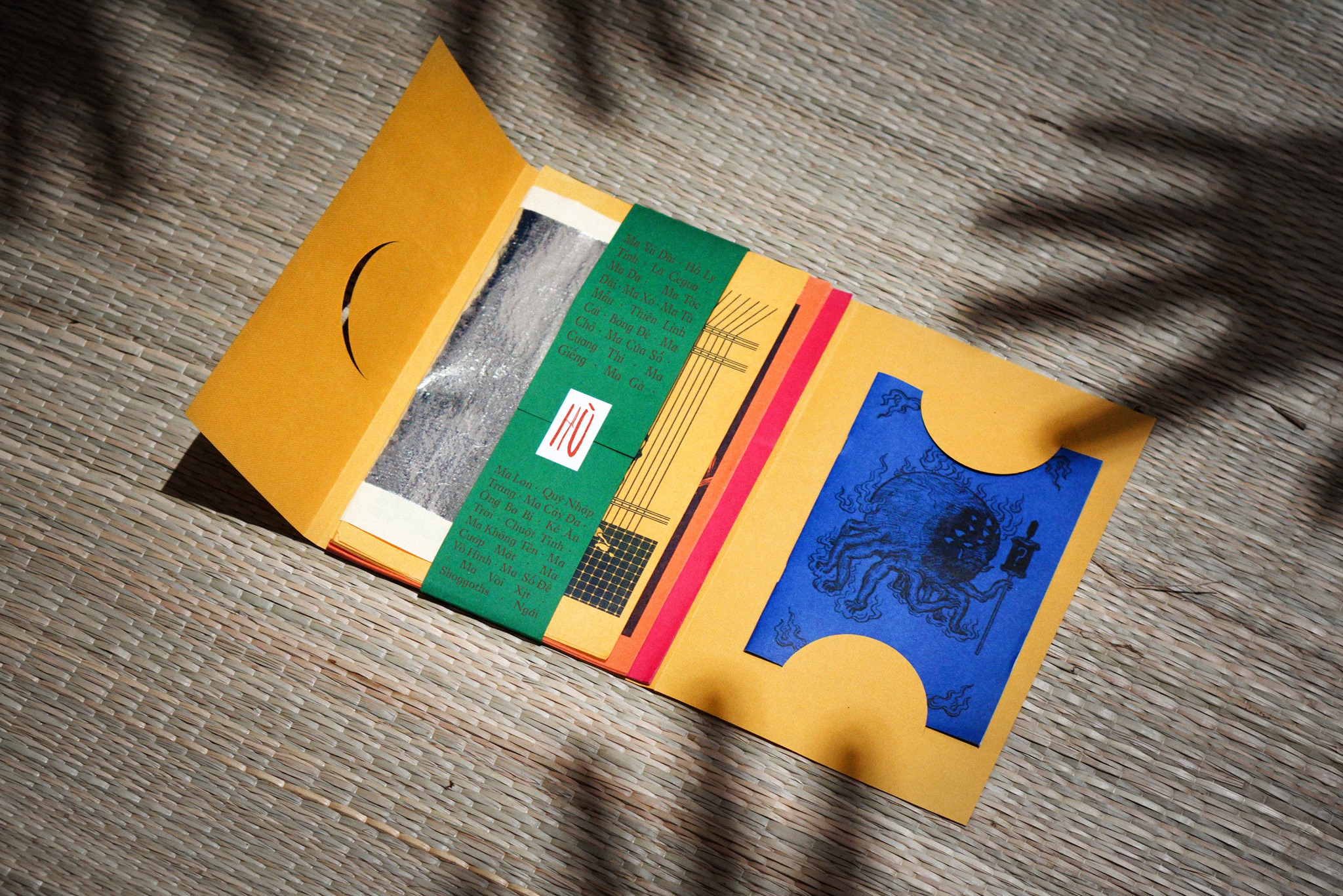 Exhibition Have a date to meet ghosts at The Nutshell Saigon as a closing summary of the project Scare after two months.
The painters displayed ghostly images of 44 types of ghosts and goblins from familiar folk tales, urban legends of Vietnam and the world. There are also characters that are the creation of the individual artist, based on social phenomena and deep human fears.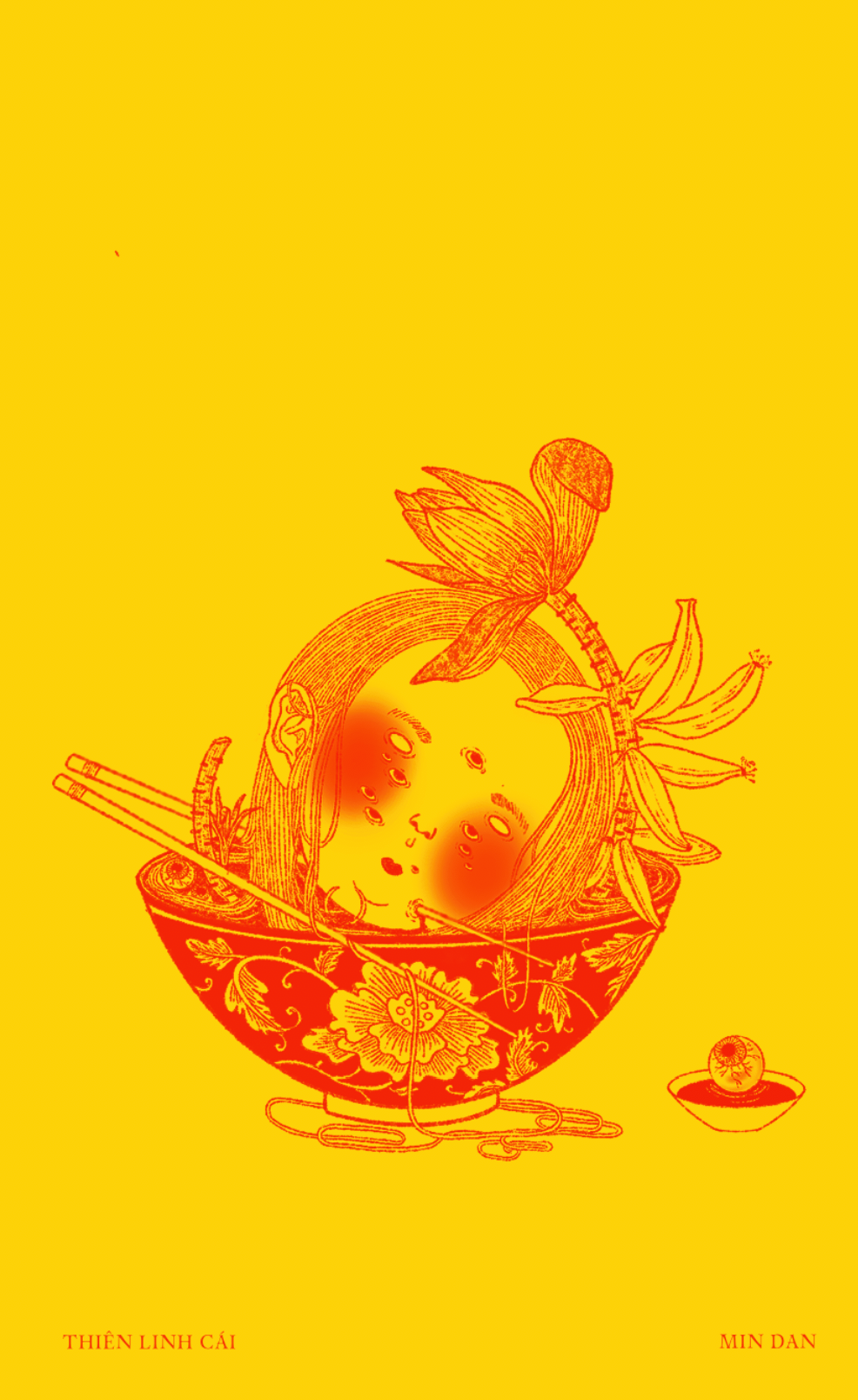 Risograph printing technique that Dried Squid Pioneering in use in Vietnam, using specialized reflective ink printed on plain votive paper, is a very special and reasonable expression of the theme. The exhibition took place in a dark room, with a flashlight shining on the dimly lit pictures. This creates a mysterious atmosphere of true "July soul".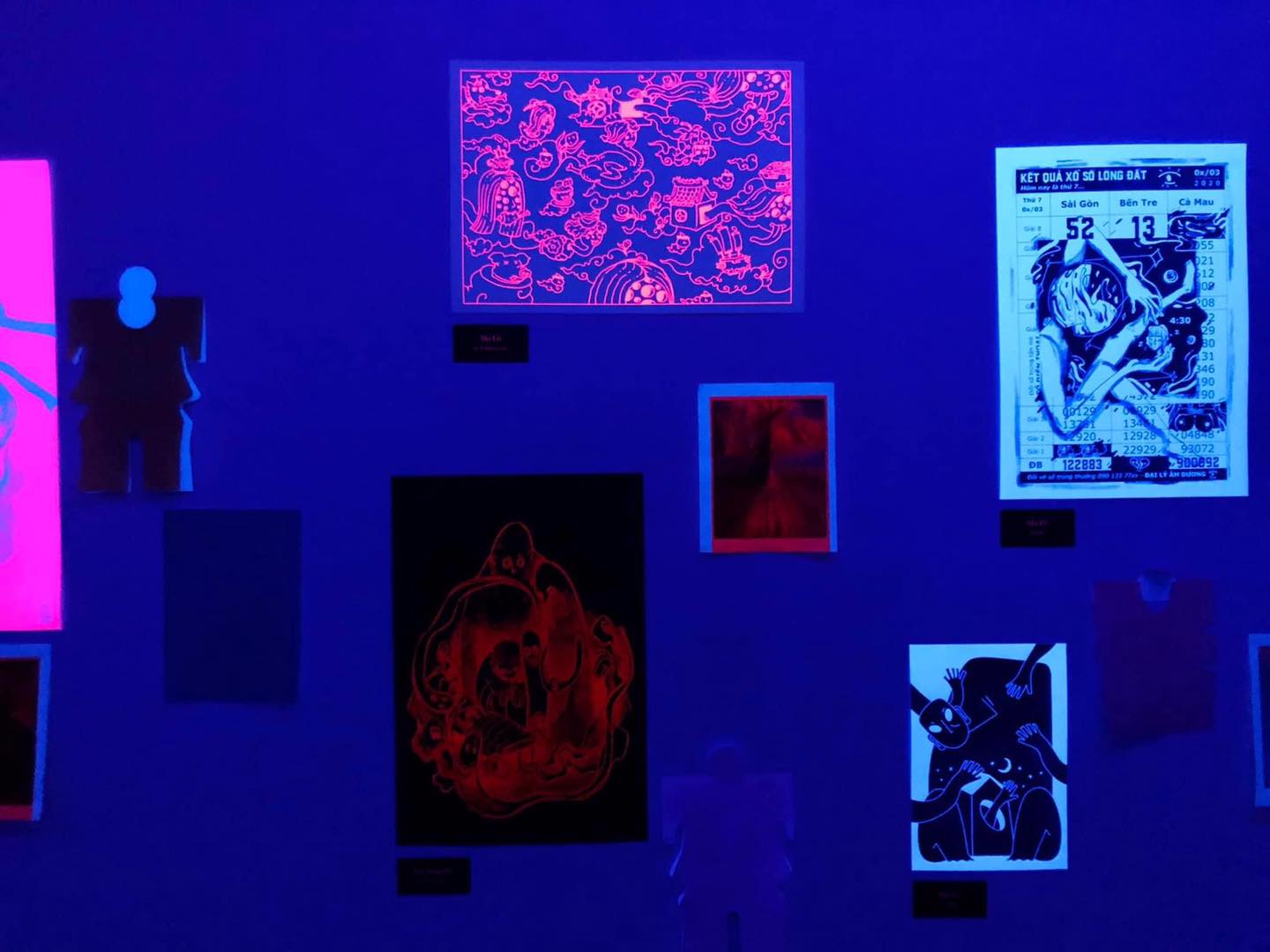 Besides the exhibition, Dry Squid Studio workshop for artists on specialized stages of risograph technique.
Dried Ink hopes that many young people will recognize the beauty of paper and ink – traditional materials, and with that, there is commercial potential when they know how to apply works to familiar objects that the public love and respond.

Simon Phan
---
Exhibition information
Link event: Go Night With A Day Meet Ma | Exhibition dark room
Time: From September 12 to September 20, 10: 00-20: 00
Ticket price: 30,000 VND
Each ticket comes with 1 UV light, 1 random fortune note & 1 voucher of 10k with purchases at OHQUAO Concept Store.
Follow Muc Studio Warehouse at: https://www.facebook.com/khomuc.me
To sum up: 19August
Photo: Facebook Muc Studio