Recently, a number of sources have reported that unlicensed motorcyclists are fined twice the previous penalty under the new decree. However, this information is inaccurate and confusing for users as well as drivers for vehicles, especially motorcycles and motorcycles.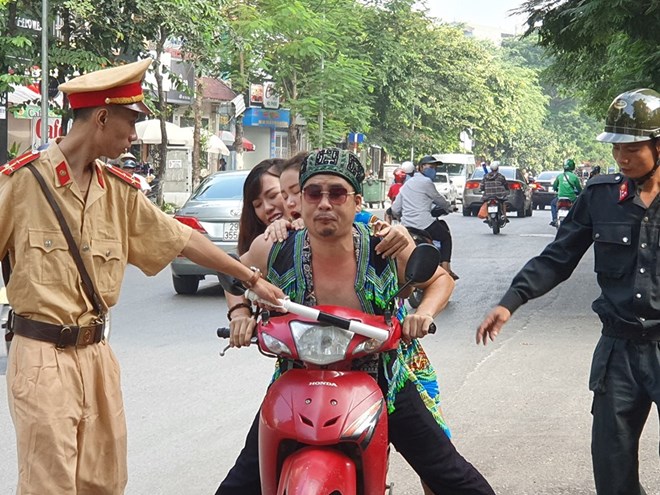 Driving a vehicle without governmental ownership for traffic is not sanctioned
According to the law related to the regulation of title transfer and ownership transfer in Clause 3, Article 6 of Circular 15/2014 / TT-BCA stated:
Article 6. Vehicle owner's responsibility
Within 30 days from the day on which the vehicle ownership transfer documentation is submitted, the organization or individual who purchases, transfers, gives, or donates the vehicle must go to the vehicle registration authority to carry out the registration procedure for title transfer and relocation. car. As such, the buyer must carry out the procedure of title transfer within the prescribed period. If not then later do anything related to vehicle registration is also fined.
Accordingly the old fine mentioned in Decree 46/2016 / ND-CP: A fine of from VND 100,000 to VND 200,000 for an individual, from VND 200,000 to VND 400,000.
According to the Decree 100/2019 / ND-CP which has just come into effect from 2020, the amount of fines when it is contrary to the regulations on title transfer and change of vehicle owners has increased as follows:
"A fine of between VND 400,000 and VND 600,000 shall be imposed on individuals, between VND 800,000 and VND 1,200,000 for organizations that are owners of motorbikes, mopeds and similar vehicles carrying one of the following acts: The following violations:
Failure to follow the registration procedure to transfer the vehicle name (to transfer the name of the vehicle owner in the vehicle registration certificate to his / her name) as prescribed when buying, giving, giving, distributing, transferring, inheriting properties. Means motorcycles, mopeds, motor vehicles similar to mopeds;
In addition, when driving a car into traffic on the road and being stopped by the traffic police force will not investigate or verify whether or not to carry out vehicle trading procedures. The verification to sanction this behavior is only done when the vehicle is involved in an accident and when carrying out procedures related to vehicle registration.
As such, the law does not provide for drivers to ride only in their name, but only require full ownership of the documents related to the vehicle and driver's license, insurance …
Lan Ton
.