On the occasion of the live Dragon Ball Games Battle Hour which honored the games taken from the license ofAkira Toriyama, Dragon Ball Z: Kakarot took the opportunity to tickle the nostalgic chord of fans by announcing a new DLC. After "A New Power Awakens" which invited players to delve into a more recent segment of Dragon Ball Super, the next DLC named "Trunks The Warrior of Hope"Will take us on a journey into the dark alternate future of Trunks who must fight against cyborgs without San Goku, as shown in this brand new trailer available a little below.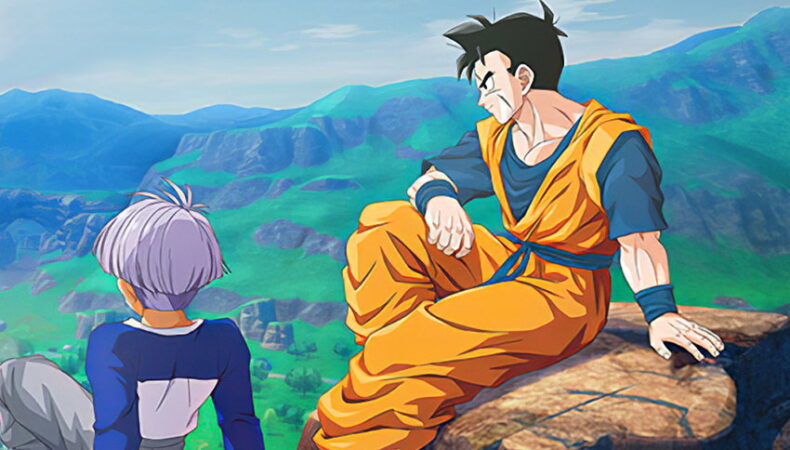 After introducing Super Saiyajin God and Super Saiyan Blue, the developers decided to focus on an aspect of the manga too often forgotten, namely the world of the Trunks of the future. If this character was only present during two sagas, namely that of the cyborgs and Cell, he nevertheless marked the hearts of players with his classy and dark style. We all knew someone who was in love with this character … This new trailer for Dragon Ball Z: Kakarot unfortunately does not show us gameplay, but we can at least be sure that the story will be faithfully transcribed.
We will therefore follow the adventures of Trunks and San Gohan of the future, who must face alone these bloodthirsty cyborgs which devastate the surrounding cities and their inhabitants. We can therefore expect dantesque fights and a good dose of drama in this DLC. Regarding its release, Trunks The Warrior of Hope is expected to release in the summer of 2021, we should have the exact release date in the next few days.
Dragon Ball Z: Kakarot is already available on PlayStation 4, Xbox One and PC. The game is also playable on PlayStation 5 and Xbox Series X | S.


Mercutio