It's been a while since we heard about the Switch version of DOOM Eternal. From memory, the last time goes back to its release on competing consoles, with Bethesda confirming that the project was still in progress and that it should arrive a little later. Since March, therefore, no news, the dead calm until today. Bethesda has just broken its silence to remind that its game is coming but especially to clarify a point, a point which could also hurt fans who are struggling to keep memory on the SD card of their Switch.
Yes, our title has already sold off. The Switch version of DOOM Eternal should only be available in digital format. The studio would have announced in a press release that, if the project should soon come to an end, its physical version would be canceled. It follows a situation that must have made American fans cringe, the latter having received calls from GameStop to learn that their pre-orders were canceled and that the game was simply not going to see the day.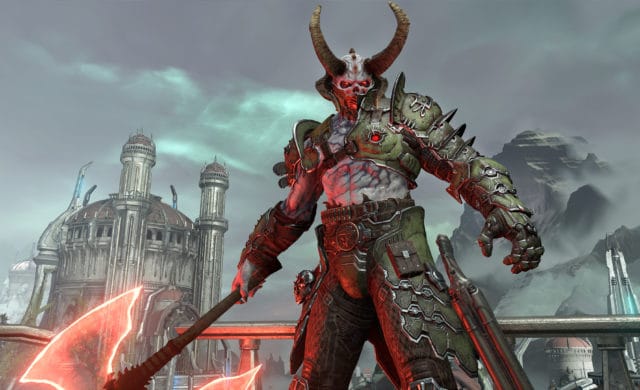 Naturally, Bethesda (which definitely has a communication problem once again) has taken the bull by the horns and confirmed that fresh news of the Switch version of the title should not be long in arriving in addition to the one explained above. Should we expect a release by the end of the year? Is the publisher making an appointment with us at the Game Awards?
What do you think ? Would you be interested in a Switch version of the game (knowing that Christmas sales on Steam and other media could see the game's price drop)? DOOM Eternal is available on PC, PlayStation 4 and Xbox One. The Switch version is, to this day, still not dated.


LD4K4