Don't rush to check the expensive Samsung Galaxy A80, as this is a fully converged device of "high-end" features but at a price of "almost" near-advanced.
Where is Galaxy A80 expensive, except for gifts only 11,490,000 VND?
As announced, Samsung Galaxy A80 has a listed selling price VND 14,990,000 for 2 color versions of Gold (Pink) and Black in Vietnam market. However, when participating in the reservation program from today until July 31, users will receive a lot of promotions and extremely good prices as follows:
Get 1 free gift AKG Y500 Bluetooth earpiece headset value 3,990,000 VND(When not taking gifts, they will be converted into VND 2,000,000 deduct directly from the sale price)
Gift of Viettel SIM is available 1 year free Data Max S90 does not charge. With this S90 package, you will receive 6GB of high-speed Internet access each month, free of charge for all in-network calls with a duration of less than 10 minutes. (When not getting SIM, it can be converted into 1,000,000 VND deduct directly from the sale price)
Get more VND 500,000 deduct from the sale price when paying via QR VNPAY
Endow 0% installment payment
Package accident insurance within 1 year
Thus, after deducting gifts and still receiving 0% installment plan as well as 1 year accident insurance package, the price of Galaxy A80 is only VND 11,490,000, too good for a "super-class" near-senior. (Customers participating in the 0% installment program will pay installments on the final amount, ie after deducting gifts)
PLEASE PREVENT Galaxy A80 good price!
PLEASE PREVENT Galaxy A80 good price!
Unique rotating camera cluster, first appeared on smartphones
Samsung Galaxy A80 is the machine with the unique unique rotating camera cluster which was sold officially in Vietnam market. With this "top-notch" technology, the device will be able to use the rear camera and selfie camera together with only one camera system, and these are also high-end sensors with high resolution and many features " genuine ". And with that nature, users inherit previous technologies that are only the main camera behind but now also on camera selfie.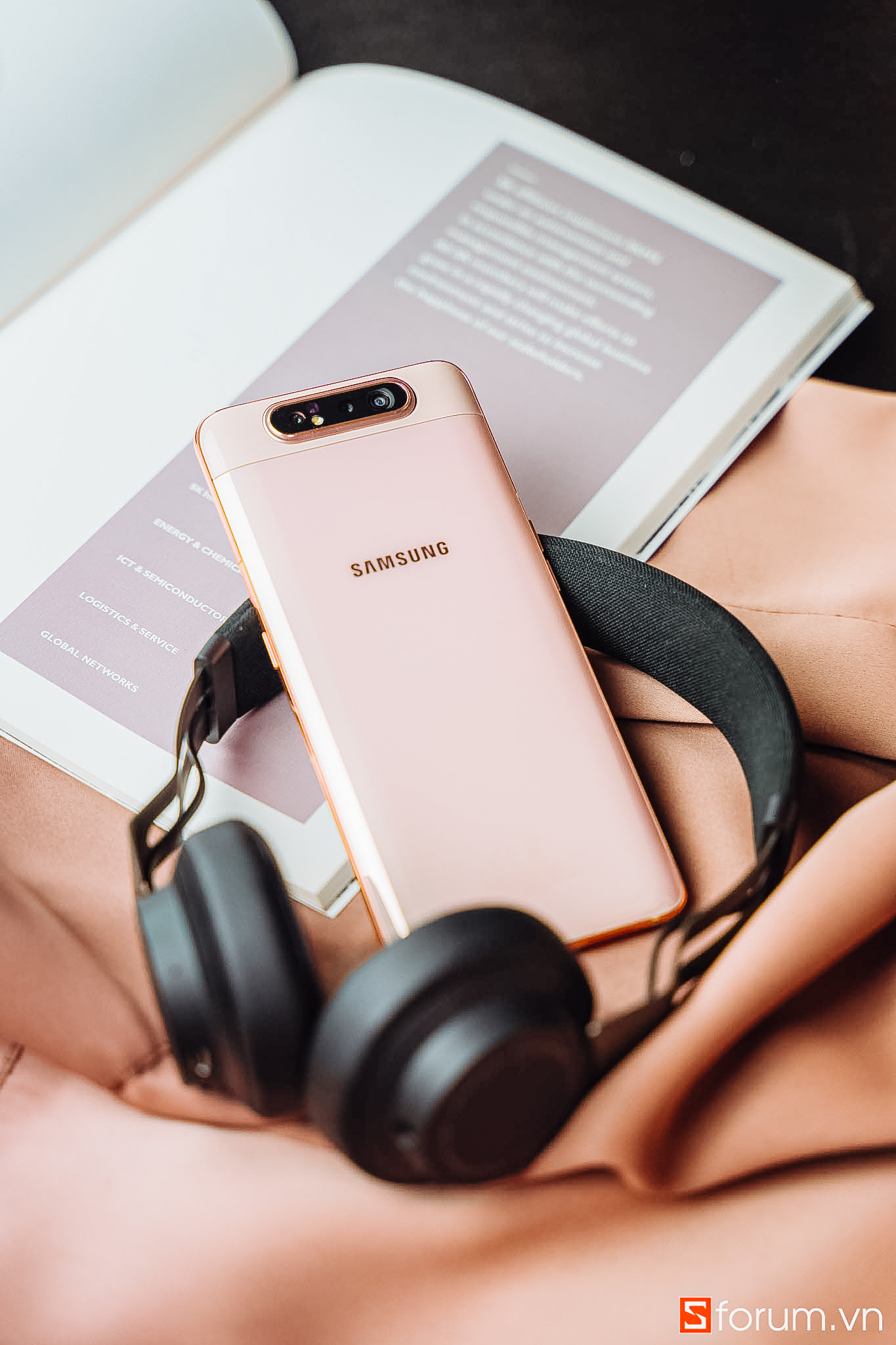 When not in use, the camera will be hidden and five inside the phone, when activating the front camera, the module system will "pop up" and flip and rotate the rear camera to take pictures "take a selfie" extremely "cool cool ".
The front and back cameras of the Galaxy A80 will include 3 sensors, in which the first sensor has a resolution of up to 48MP for crisp and detailed image quality, followed by ultra-wide angle sensor with resolution 8MP helps to capture more frames with just one shot, finally the 3D ToF sensor supports portrait shooting with precise and smooth removal of the font.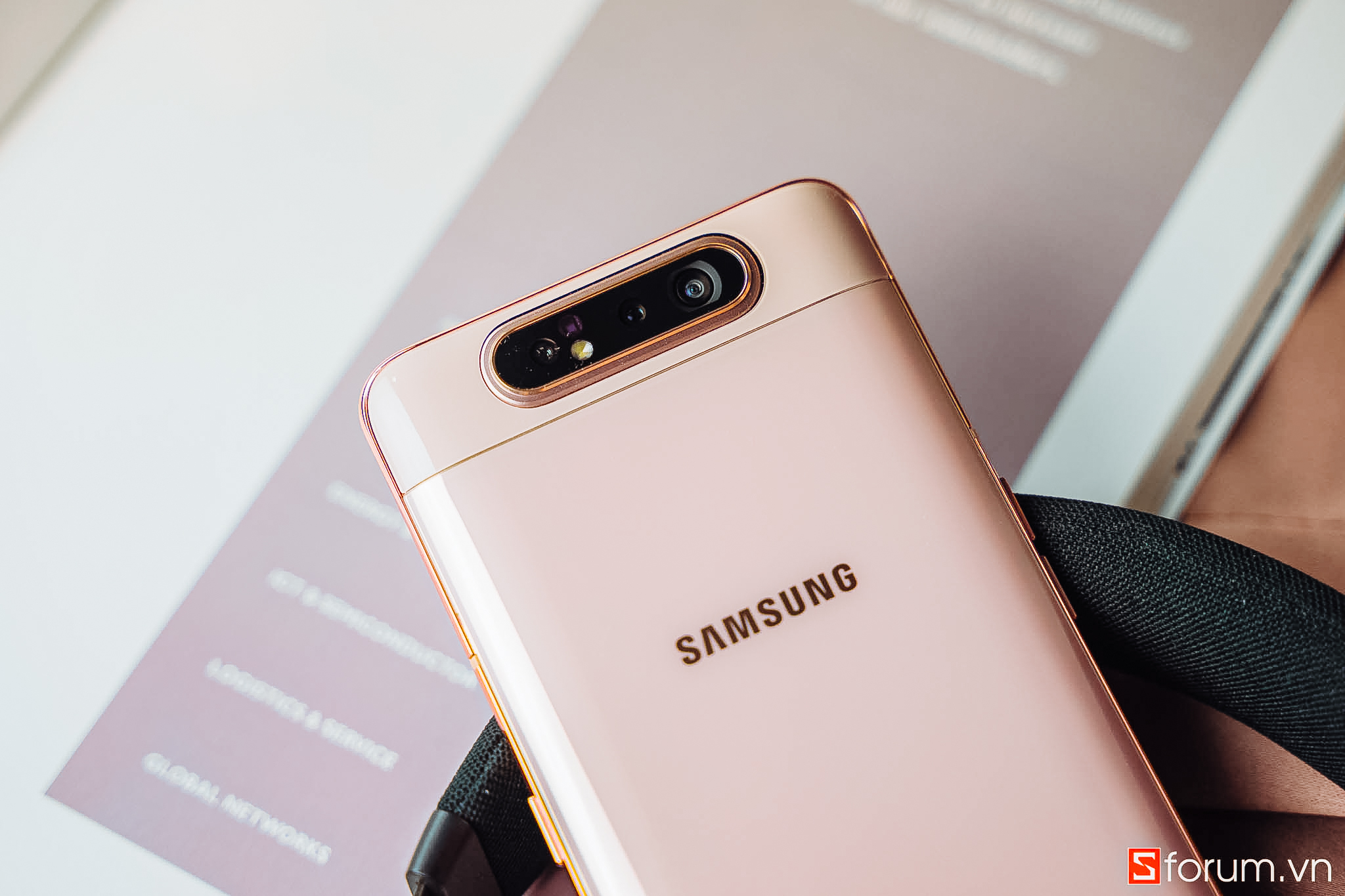 In addition, not only "strong" in the ability to take photos, but also Galaxy A80 features video recording fonts to remove extremely real time, suitable for users who want to save moments around them, or more specifically, the vlogger and the closest is to serve young people who want to be different from the rest.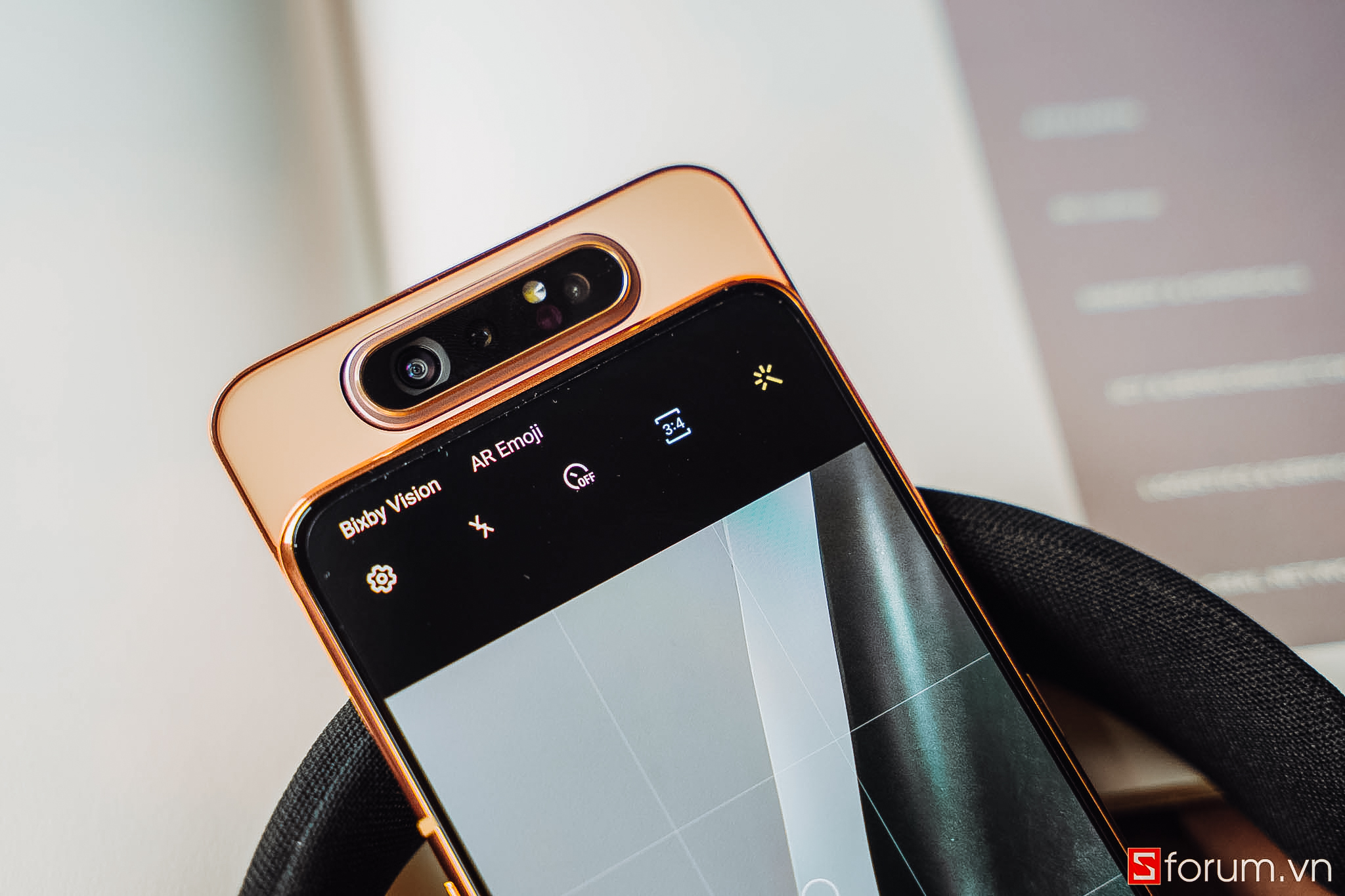 Sharp screen, true borderline, no defect
No rabbit ears, no moles, no imperfections, the screen of the Galaxy A80 is really the most perfect screen ever by Samsung with the design of true overflow. With the accompanying 20: 9 ratio as well as the ultra-thin screen border that allows for more display, more content is viewed, and the need for more page scrolling.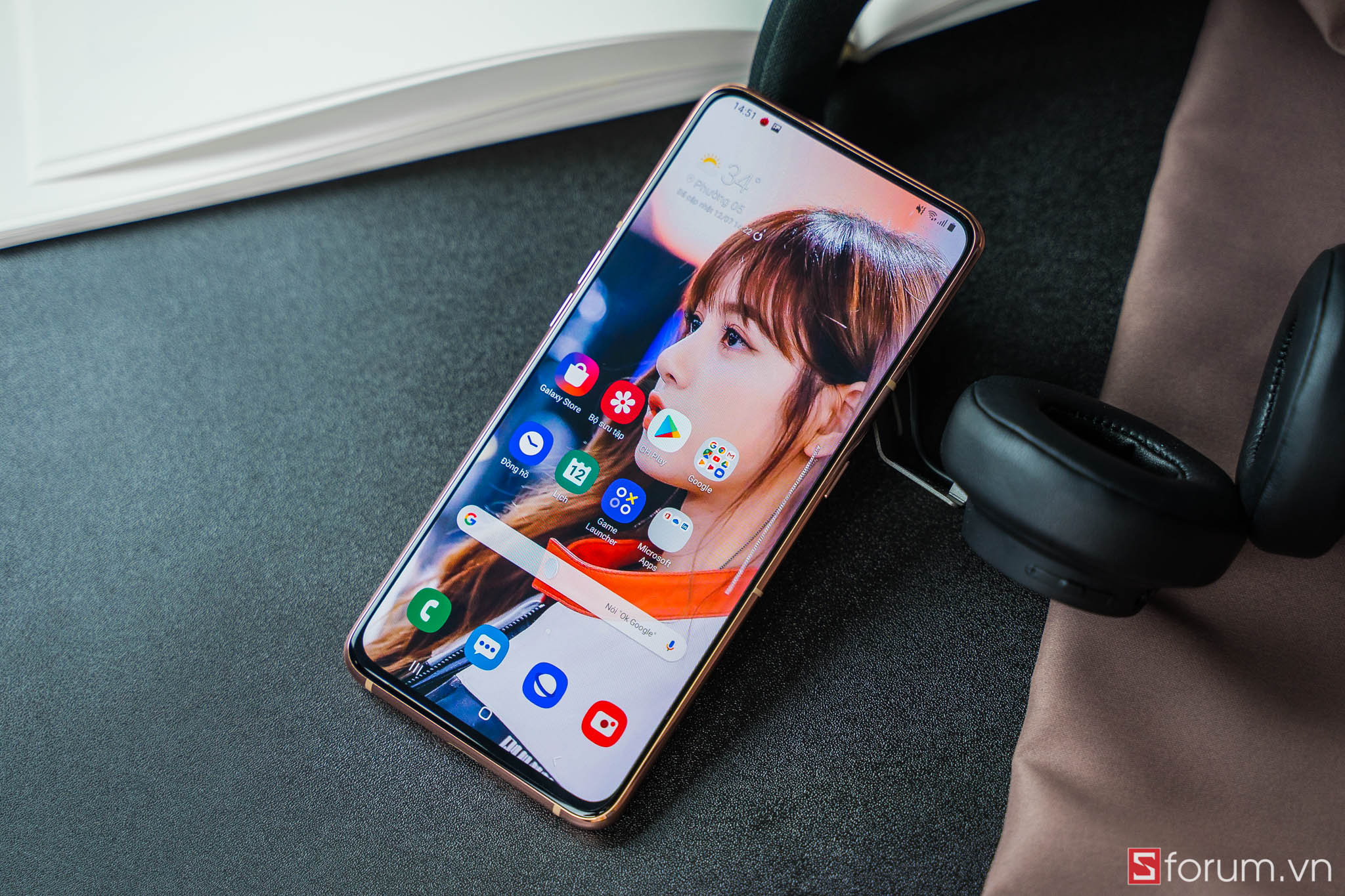 Still using high-end AMOLED panels, the Galaxy A80 will be able to display brilliant, high-resolution quality Full HD + also provides a crisp and detailed experience, suitable for entertainment, whether surfing the net society, reading newspapers or watching movies and playing games all respond well.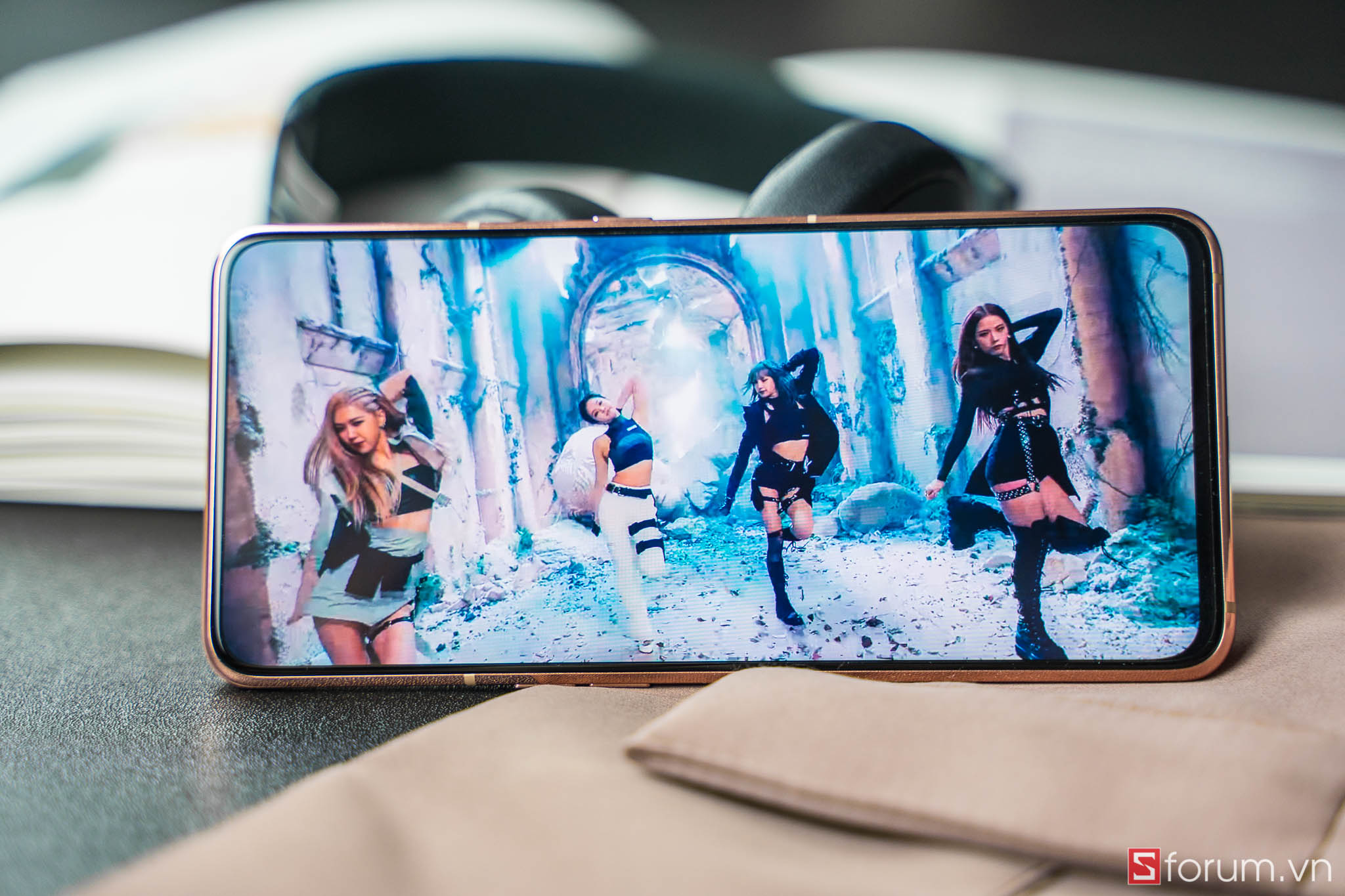 In addition, you will not see any proximity or speaker sensors present on the screen border because Samsung has removed it to minimize the area. But do not worry, with sound technology created by the "vibrate of the screen", users can still talk, listen to calls normally, not only without reducing the sound quality will still be equivalent like traditional design.
The most powerful performance segment with Snapdragon 730G, RAM 8GB
Besides the high-end features, the Galaxy A80 is also equipped with the most powerful segment performance when integrated with the Snapdragon 730G processor made on modern 8nm process. This is a completely new chip and is leading the 700 Series of renowned manufacturer Qualcomm. With the Andreno 618 GPU, the upgraded version of the Adreno 616 on the Snapdragon 710 will also improve the graphics processing capabilities, giving the gaming experience a smoother experience.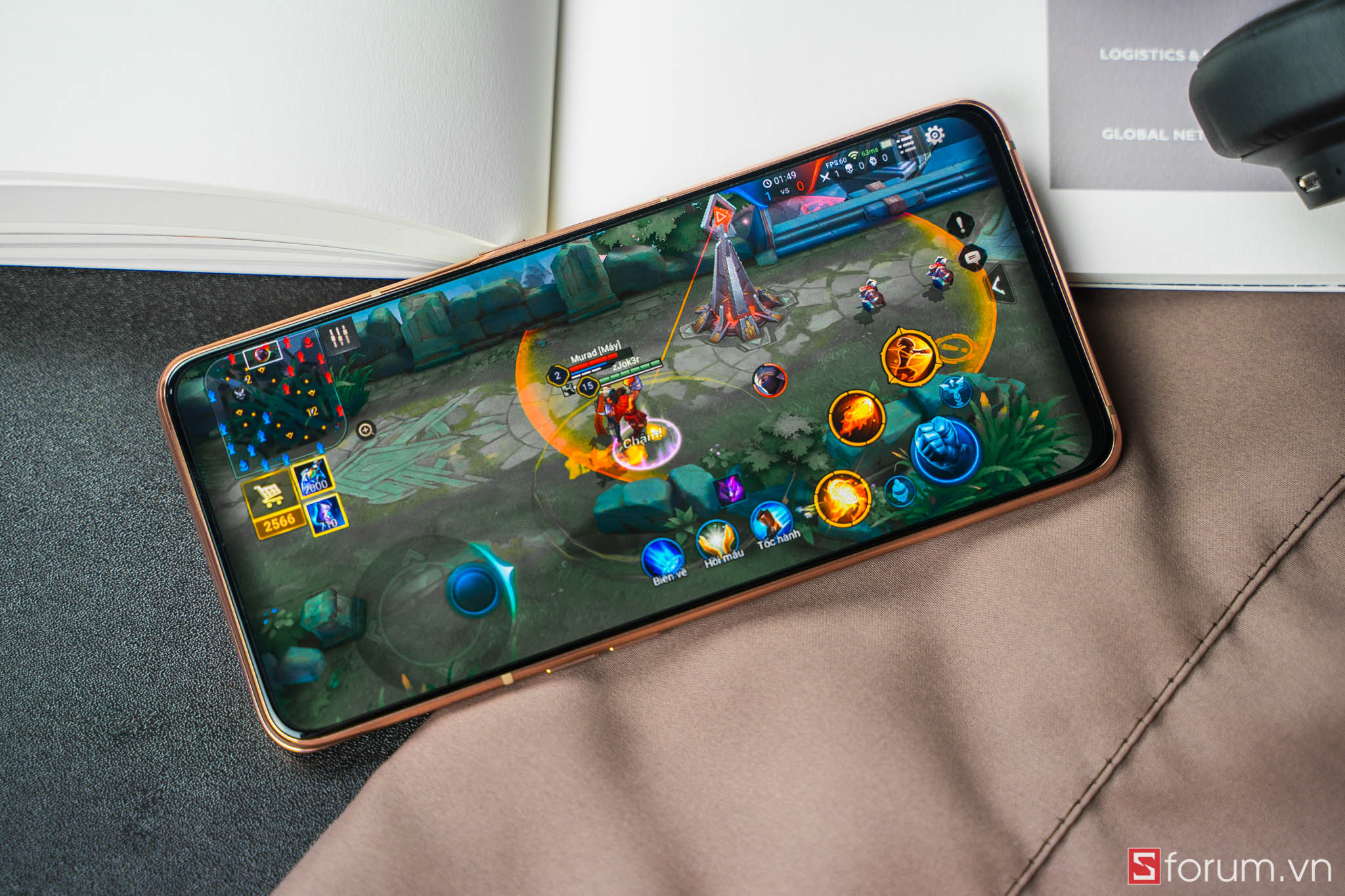 And yet, Samsung also equips the Galaxy A80 with an "enormous" RAM capacity of up to 8GB, users will no longer have to worry about RAM overflowing, or poor multitasking. Instead it is a smooth experience, works and handles the work best.
The pre-installed Android 9 Pie operating system and exclusive One UI user interface are also plus points on the Galaxy A80. With the new interface, the device will experience a compact and extremely simple space. More specifically, the Dark Mode feature will also be integrated, which is welcomed and enjoyed by users during the past time. In addition to making the device "darker", Dark Mode also increases battery life significantly.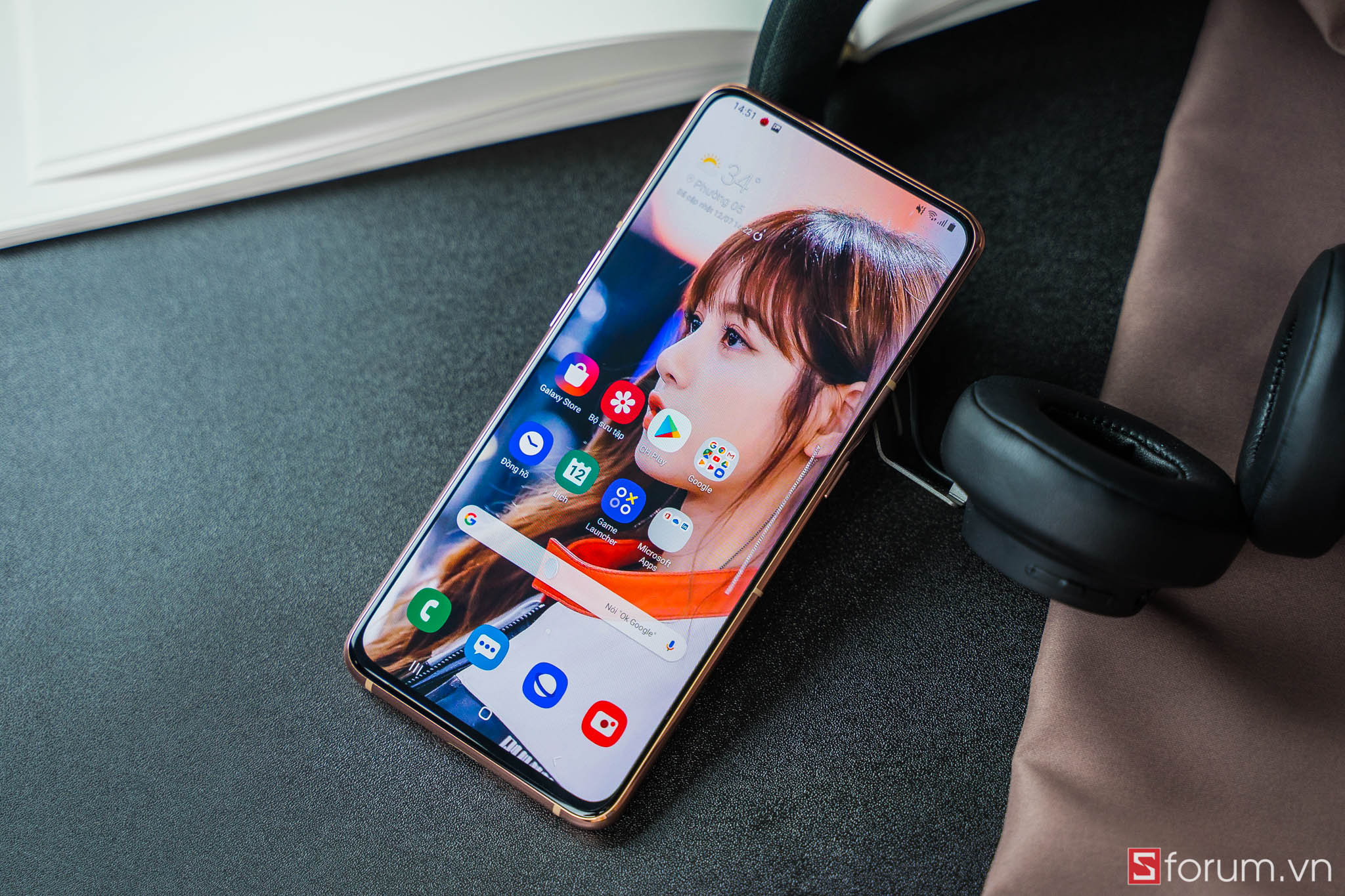 Most importantly, Samsung always updates its product software in the latest condition with security patches coming from the Android operating system.
Fast charging 25W god speed, do not worry about running out of battery, do not worry about affecting the work
The Fast Charge fast charging technology with a capacity of up to 25W on Samsung's highest-end flagship is Galaxy S10 | S10 + is also brought to the high-end products like Galaxy A80. With a shortened charging time, users will have a better experience than ever before, without worrying about running out of battery, worrying about work, the device will quickly charge in a short time so you can continue using it. comfortable use. The 3.700mAh battery is not really that big, but in return, with the AMOLED screen saver and large charging capacity, this is obviously not a minus point.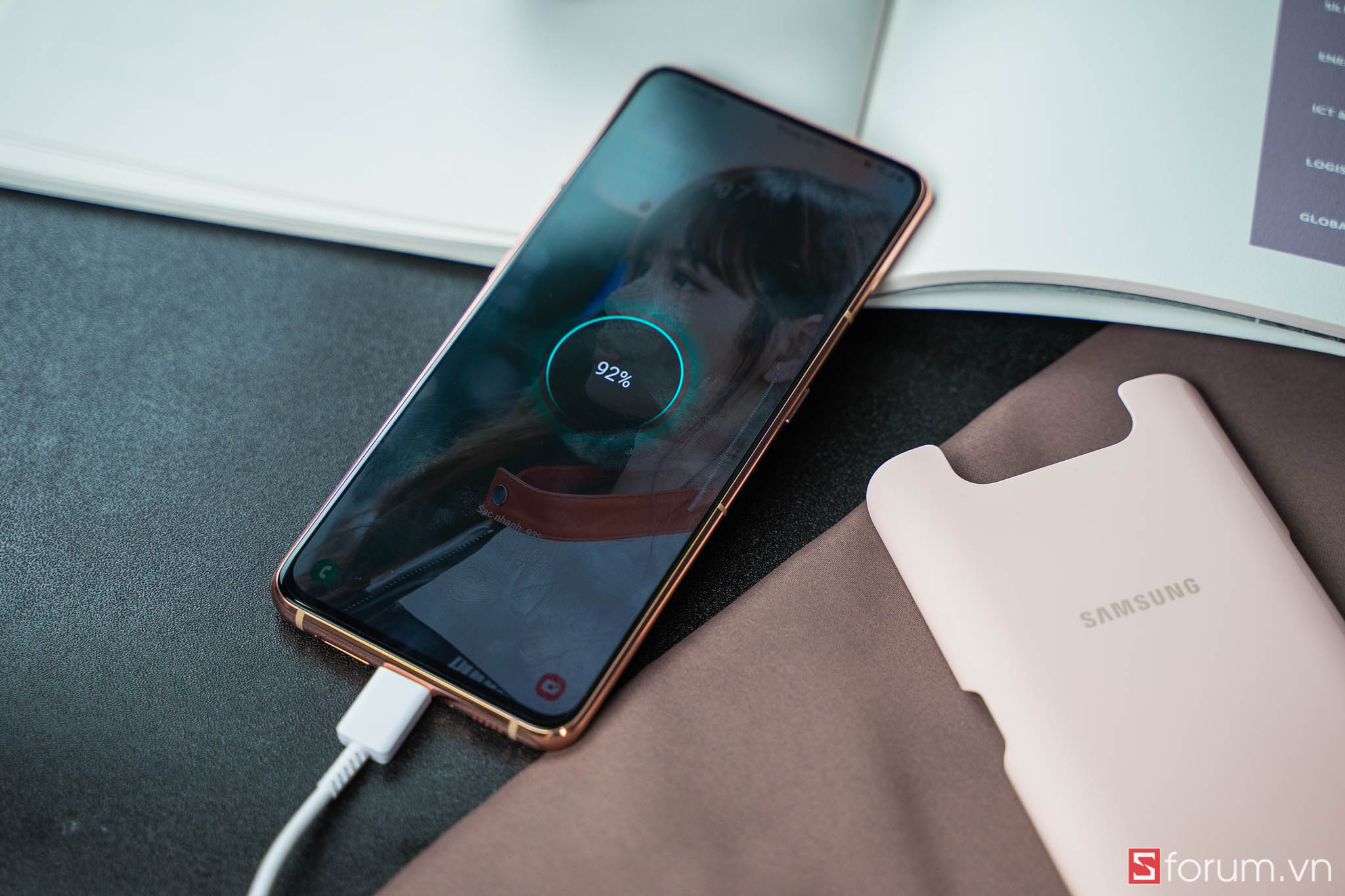 Embedded fingerprint sensor under modern, secure screen
For a perfect design and a delicate back, Samsung has equipped Galaxy A80 embedded sensor cluster under a modern screen. Although not by ultrasonic fingerprint sensor available on Galaxy S10, but the security and the speed of fingerprint of the fingerprint on the A80 is still very fast and safe.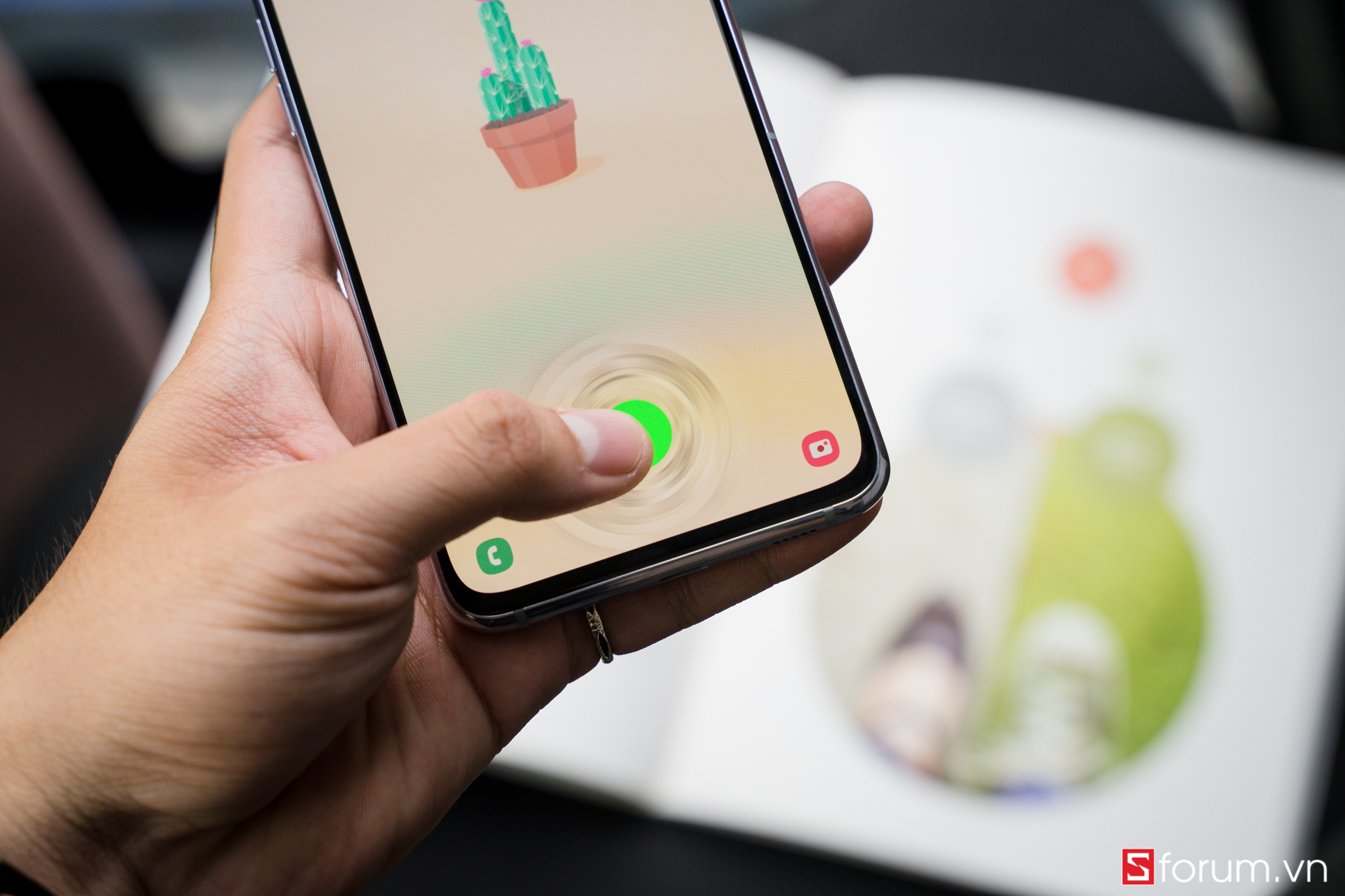 … is sliced ​​but not "expensive"
Through the current and high-end technologies that have been integrated on the Galaxy A80, it is clear that this is an extremely "smart" smartphone with many outstanding advantages. With the listed price of VND 14,990,000, after deducting all promotions as well as after sales, it is only VND 11,490,000, obviously Samsung Galaxy A80 is a very worthwhile device, worth to own and experience. .
PLACE GALAXY A80 GOOD PRICE!


Khoa Hoàng