Unlocking the bootloader on the OnePlus 7 Pro will prevent the device from being able to stream HD videos on services that offer digital content like Netflix or Amazon.
Surely we are no stranger to the term "unlocking Bootloader" on Android devices. Manufacturers often lock the bootloader of the machine so that users cannot interfere with the system of the machine, thereby ensuring the device can be used safely. And for users or "dabble", you want to install the customized version of Android, root or deep intervention into the operating system, forced bootloader of the device must be unlocked.
OnePlus 7 Pro is no exception when OnePlus has locked the bootloader of the device. And of course, the company will also provide users with tools and ways to unlock their bootloader with security warnings.
However, in another aspect, OnePlus did not provide information to users that when unlocking the bootloader on the OnePlus 7 Pro, the device will lose the Widevine L1 certificate completely.
So what is Widevine L1 certificate? This is a component that manages the digital copyright content used by Android MediaDRM and the Chrome browser, has the task of authenticating and ensuring the level of security of these copyrighted content is displayed on the screen. picture of the device.
Many digital content providers, including Netflix and Amazon Prime, also use this certificate to stream HD content to users' devices. If this certificate is not available or cannot be authenticated, the device will not be able to display HDR content. With the Widevine L1 certificate, the services provided allow the device to stream the highest quality videos. As for Widevine L3 certificate, the device will be limited to 480p or lower.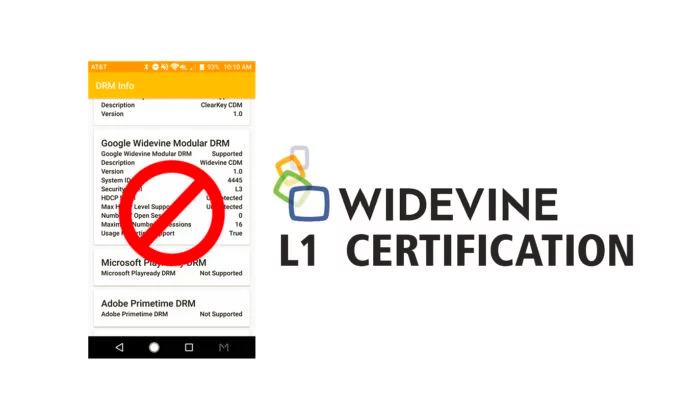 For OnePlus 7 Pro, after the bootloader is unlocked, the Widevine L1 certificate will no longer be replaced by the Widevine L3 certificate at a lower security level. In other words, after unlocking the bootloader, users of OnePlus 7 Pro will not be able to view high quality content on Netflix and similar services.
This is not the first time a user has encountered this phenomenon. The same case happened with the previous OnePlus 6 and 6T duo. And the Pocophone F1 is also "stuck" to this situation. For OnePlus 6 and 6T, users can lock the bootloader back to get the L1 certificate, however, there is no confirmed information for OnePlus 7 Pro.
So if you're a Netflix user or Amazon Prime and want to watch high quality content, consider not unlocking the bootloader of the OnePlus 7 Pro.
---
Currently, in order to help customers get information about great promotions, CellphoneS officially established a Facebook group with the name "CellphoneS Group", Here the promotion information will always be updated by the management board.
In addition, the group will also be a place for everyone to discuss issues related to technology and life. Please join the group by the link: https://www.facebook.com/groups/cellphonesgroups/


Duyet Nguyen