3 weeks since the prestigious championship at PUBG Continental Series 2, the winning aftertaste is still the same with the members of Divine Esports in particular and the PUBG Vietnam community in general.
To the community, this championship is a special gift and an affirmation that the Vietnamese esports industry can completely reach the international level. With Divine Esports alone, the victory at PCS2 APAC as a milestone marking a strong comeback after the first half of 2020, playing unfavorable.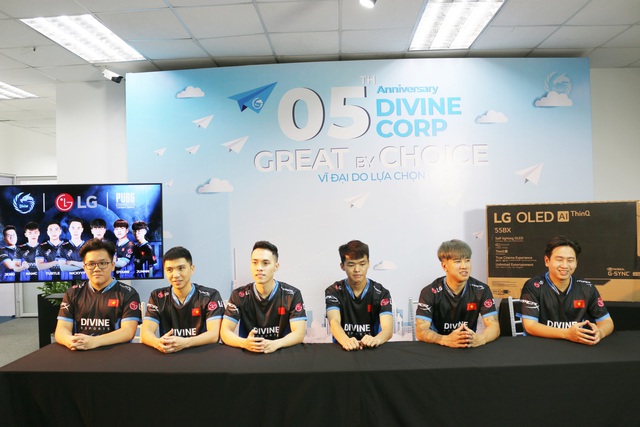 Divine Esports, champion of PUBG Asia Pacific
Meeting with us on a last day of September in Hanoi, the members of Divine Esports could not hide their emotions when they talked about their achievements at PCS2 APAC. "This is really no easy victory", said Leviz gamer.
Before entering the final day of the PCS2 APAC competition, Divine Esports was the top team in the rankings in terms of scores and sub-stats. However, things suddenly became unpredictable when Leviz and his teammates were not in good shape on the final day of the match. In the last four rounds (21-24), Divine Esports returned to the enemy in top 5, top 8, top 16 and 15 positions.
In the end, Divine Esports won the championship with 188 points, equal to the second place team Fury Australia and more than the sub-index. "In the last round, we did not perform well and only came in 15th place. Right now, the whole team had to hold their breath waiting for the results of the teams behind. When the match ended and the organizers announced Divine Esports is the championship team thanks to more than the sub-index, it all seemed to burst, "Leviz said in a feeling of victory.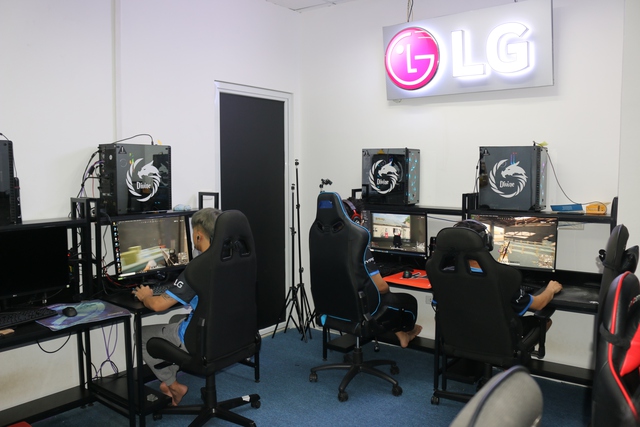 Practicing hard with a professional spirit and high technology is the key to the success of Divine Esports.
Sharing the secret to success at PCS2 APAC, captain Nickyyy said the whole team had to train intensely during the preparation for the tournament. Everything that is not important is left behind to put all of its energy into practice and competition.
"Practicing continuously for over a month and a half with a 7-man squad, spinning continuously, trying all new strategies. We encouraged each other to work hard in the most tiring moments. a shower after many days of drought, helping all members relieve the pressure and the community has believed in a completely different way of operating Divine Esports compared to all other teams in Vietnam. with that is the effort and extreme discipline of the players ", Head Coach Divine Esports, Mr. Do Hoang Dang shared.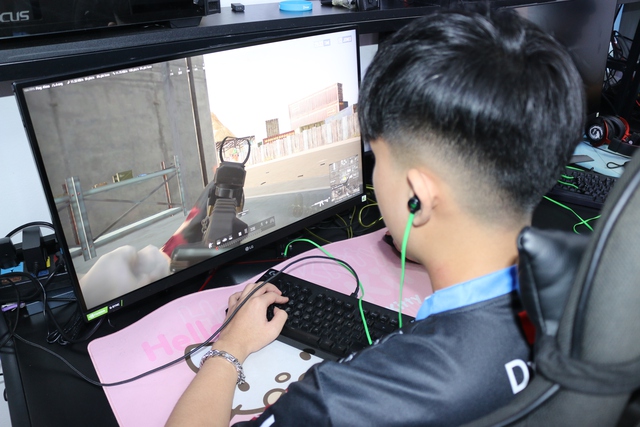 With games like PUBG, the screen is one of the most important factors in training and competition
In addition to the team effort as well as the individual team effort, hardware tools, in other words gaming peripherals, also play an extremely important role in training and competition. With the characteristics of the FPS game, one of the 'treasures' that decide the match's success or failure is the computer screen. Team Divine to achieve today's achievements always has to practice quick reaction, good observation. Large screen, accurate display, no ghosting, fast reaction speed … will decide success or defeat for matches. The team is currently using LG's monitors for practice and competition.
When asked about the current favorite gaming monitor, most members of Divine Esports choose LG's UltraGear series of monitors, namely LG 27GN750 and LG 34GN850. With its ultra-wide dimensions, providing a large viewing angle and a more realistic experience than many types of monitors on the market, LG 27GN750 and LG 34GN850 have become friends and close companions of Divine Esports members in training and competition.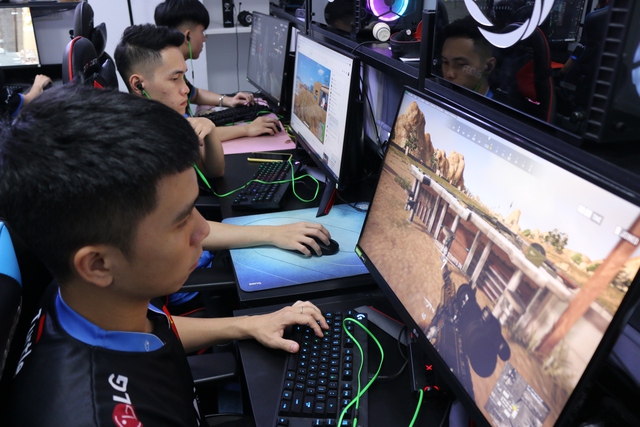 LG 27GN750 and LG 34GN850 are two models that are loved by members of Divine Esports.
According to Divine Esports, LG 27GN750 and LG 34GN850 have high resolution, ultra-fast response time and extreme screen scanning frequency. With LG 27GN750, this is a 27-inch screen with 1080×1920 resolution (Full HD), with a refresh rate of 240Hz.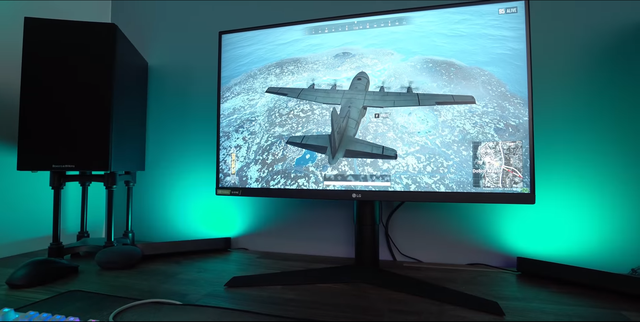 LG 27GN750, the trusted companion of Divine Esports members
One question often asked when evaluating monitors with high refresh rates like the LG 27GN750 is: Do you really need 240Hz and is there any difference from 144Hz? The answer is yes because the 240Hz refresh rate provides a completely different experience from the 144Hz screen. It's not as pronounced as you can go from 60 Hz to 144Hz, but gaming on a 240Hz monitor like the LG 27GN750 feels incredibly responsive and you can even feel like everything is so smooth. impossible.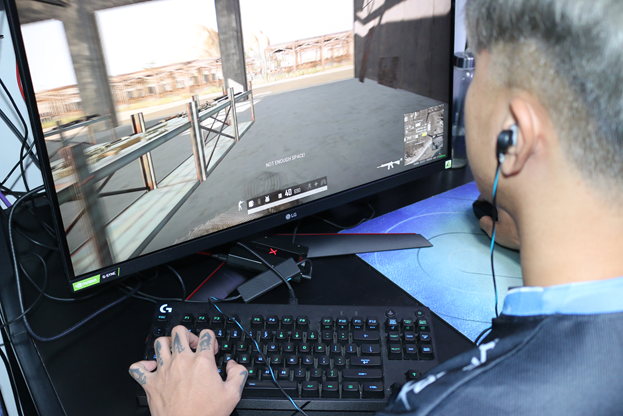 Talking about the 1ms GTG response time of the LG 27GN750, this monitor is equipped with Overdrive Modes that improves with level. On the first level Overdrive Normal, the LG 27GN750's response speed was around 4.42ms. When I leveled up to Overdrive Fast and maxed out to Overdrive Faster, this stat dropped to 1.9ms only. The low 1ms recoil greatly reduces ghosting, this monitor will lead you to victory.
With LG 34GN850, this screen measures 34 inches with a 21: 9 aspect ratio and has a resolution of 1440p – 3,440 x 1,440 pixels, providing an immersive gaming experience. The screen is slightly curved, perfect for gaming that supports a 21: 9 aspect ratio.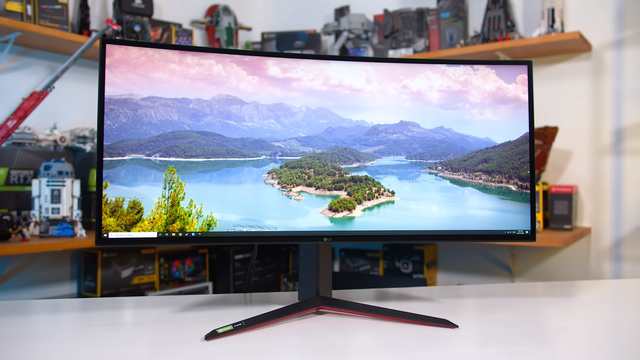 LG UltraGear 34GN850 is equipped with a Nano IPS panel that provides an extremely high refresh rate and especially the response time of only 1ms. Combined with that, the 34GN850 supports both Nvidia G-Sync and AMD FreeSync Premium, providing a very smooth gaming experience without the fear of screen tearing, ghosting like on regular monitors.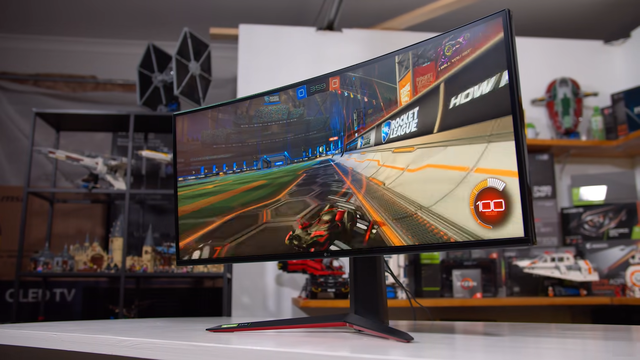 Overall, the LG 34GN850 is an excellent ultrawide monitor, it offers impeccable performance thanks to a fast 1ms response time, low latency, up to 160Hz refresh rate, Nvidia G-Sync compatibility and AMD FreeSync Premium. Furthermore, its Nano IPS panel ensures vibrant colors along with the 3440×1440 ultra-wide resolution for a superb gaming experience.
With the UltraGear LG27GN750 and LG 34GN850 series, Divine Esports members have a reliable companion on their way to success in esports competition. In the near future, the team is aiming for many major domestic and international goals. In addition, Divine Esports will also continue to accompany LG to spread the positive values ​​of the esports industry to the Vietnamese gaming community, as well as wish to once again fly the national flag of Vietnam. on the world arena.