If you are wondering whether to choose rose water or toner, you should read this article, they are both similar and different. After you have understood more about these 2 beauty cosmetics, you can choose the skin care product that is right for you. Let's explore with me right in the content below!

Which makeup remover is best between L'Oreal, Kose, and Bioderma
content
What is rose water?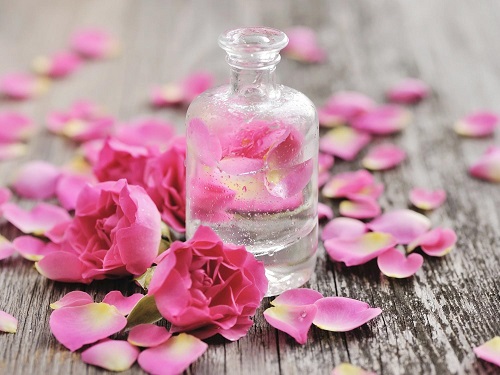 Simple rose water consists of just water and rose scent, with small amounts of other nutrients added
Rose water Water with a rose scent. It is the result of water distillation with rose essence. This process was invented by scientists Persian and Arabic long time ago. Specifically, water is stored in a container (vase, pot, test tube …), put rose essence above (crushed rose petals); When the heated water evaporates through the essence, it carries a little rose oil and floral scent, creating rose water. This type of water is used in many different fields: medicine, food, cosmetics …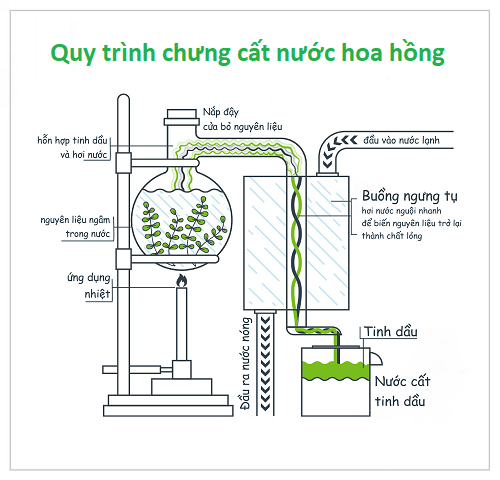 Simulation of rose water distillation
The scope of this article only refers to the role of rose water in cosmetics only. Accordingly, in addition to the two main ingredients as above, this solution can add other substances such as glycerin, niacinamide, hyaluronic acid, sodium hyaluronate … to increase the effect of moisturizing, pH balance, whitening, smoothing ….
What is Toner?
Toner A type of water composed of acids, glycerin, pH balancers, antioxidants, anti-inflammatory agents, vitamins and other nutrients. In it, the toner ingredient may contain herbal scents such as rose, jasmine, mint … or no herbal fragrance. As such, rose water is also considered a toner.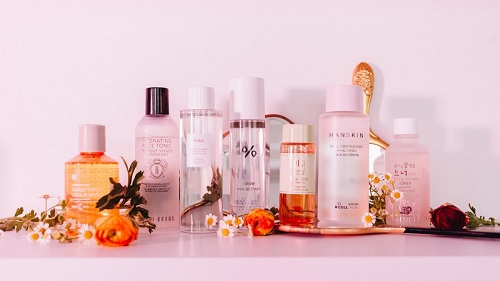 Different toners, all kinds of scents
Thanks to ingredients like above, the toner helps cleanse the skin, balance the skin's pH, tighten pores, remove dead cells, absorb nutrients better, help skin smooth. After a period of use, you will see a visibly smooth, shiny skin.
Should use rose water or toner?
Rose water and toners are to be used after cleansing, before morning makeup or before evening skin care. They help cleanse the skin; Remove sebum, dirt and dead cells on the skin after a long day, tighten pores, balance the skin's natural acidity. From there, they help the skin absorb nutrients later.
If you simply want a deep cleansing and gentle pH balance after washing your eyes, just rose water is enough. If you wear heavy makeup, need deep cleansing, more careful skin care, you should choose toner. Especially if you use a serum or moisturizer after that, you should choose toner instead of rose water.
Epilogue
Using toner or toner depends on your skin care needs. Regardless of which one you choose, you should pay attention to the ingredients before buying, according to your skin type and skin condition. If the skin is oily, preference should be given to pH-balancing cleansers so that they remove oil from the skin.
If your skin is dry, you should lean toward products that contain glycerin, moisturizers, and restrict alcohol (alcohol) as it causes skin to dehydrate faster. Hope this article will help you understand more about rose water as well as toners to make a better decision when choosing to buy beauty products, if there are any comments or other questions for the article, do not Forget to leave your comments in the comments below.
The post Distinguishing Rose Water and Toner: Which one should I use? appeared first on Computer Tips – Informatics for you.