In Ori Toor's 'Gibberish' universe, it's not uncommon to see onion-shaped creatures, leaves growing out of a pocket of machines or tunnels wrapped in rainbows.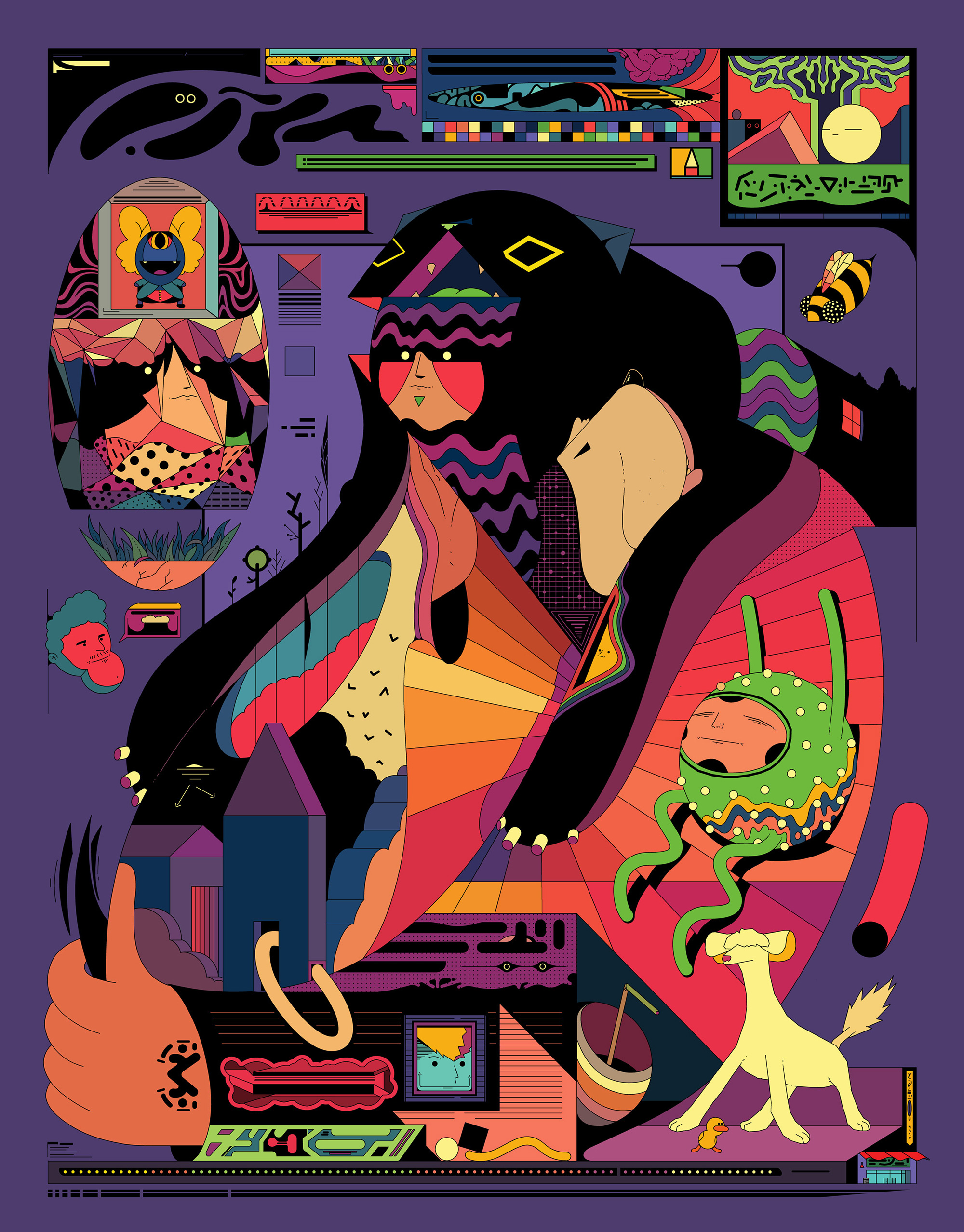 Placed against a solid backdrop, dream lands are rendered digitally filled with elements of fantasy and freakishness. Toor Continuously play with proportions and shapes, plant a yellow pyramid or create a robotic cat on different planes.
Each drawing develops in a very natural, a process of Toor just like creating one "Picture Rorschach and try to find out what you are seeing and then continue work. I'm not sure what I'm trying to convey until the work is finished. I think mostly I'm trying to feel safe in this world. "
Toor currently live and work in Tel Aviv, Israel and you can find (growing) collection from his 'Gibberish' series on Behance. His prints, tote bags, pillows, phone cases and other illustrated products are available on Society6.
Translator: Nam Vu
Source: thisiscolossal