Hello Lulu is.. Dior's Spring / Summer 2021 Haute Couture collection was announced at 10:30 pm on January 25, Japan time.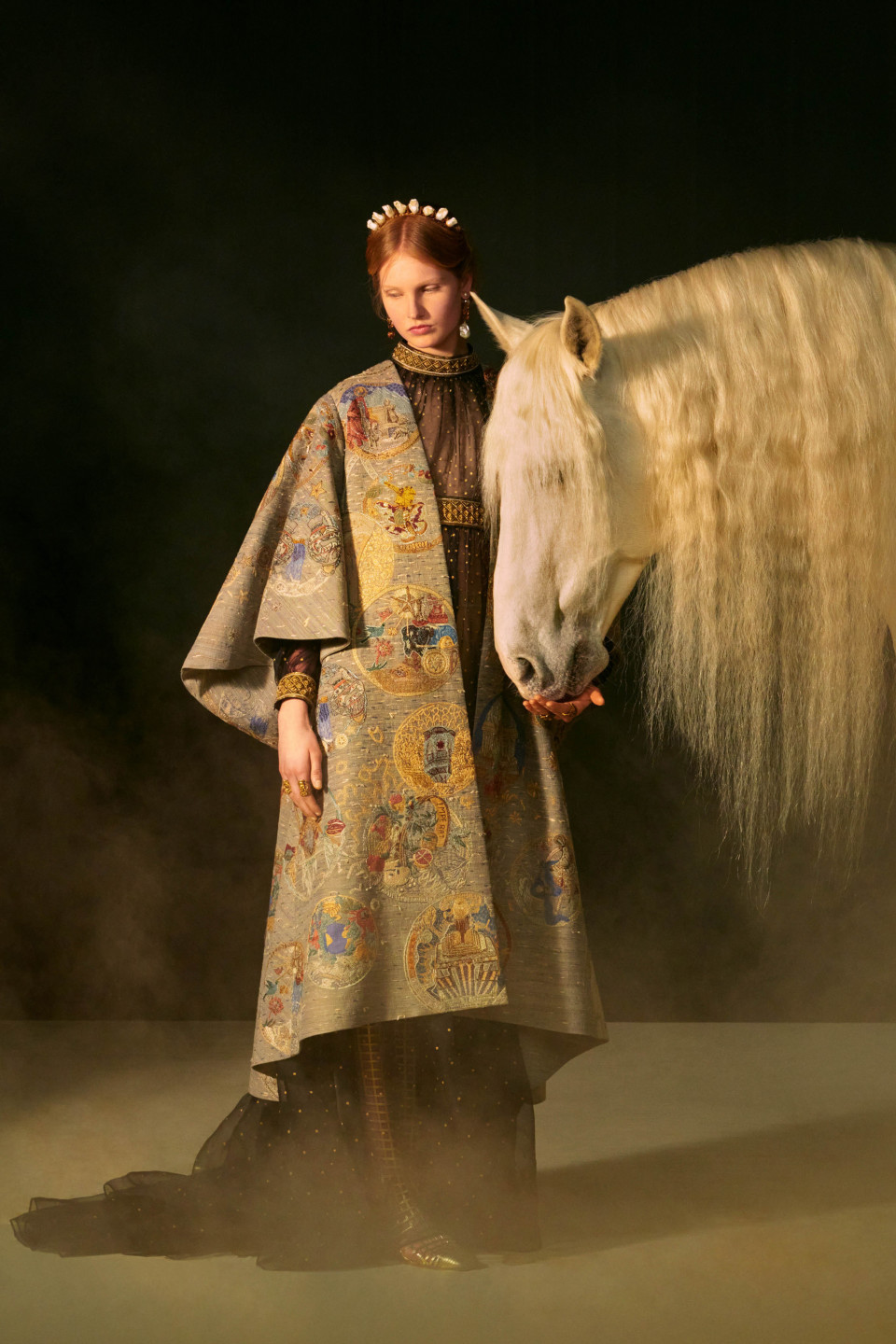 Maria Grazia Chiuri expresses the mysterious and multidimensional beauty of the tarot in a dress that shines with skillful craftsmanship.
Continuing from the previous season, Matteo Garrone will shoot the collection. (Article "Alchemy of Maria Grazia-Dior Fall 2020 Couture Collection")
Dior Haute Couture Spring-Summer 2021 Collection
URL: www.youtube.com

A woman who asks "Who am I?" To the fortune-teller's question "What do you want to know?" From there, the story begins when she goes looking for her identity. The Visconti-Sforza version of the Tarot invites you to the spiritual world.
She is guided into a labyrinth-like castle. There, you will encounter various symbols and learn to "explore without fear of your own inner self."
"The High Priestess" in a bustier dress and coat made of gold and Bordeaux jacquard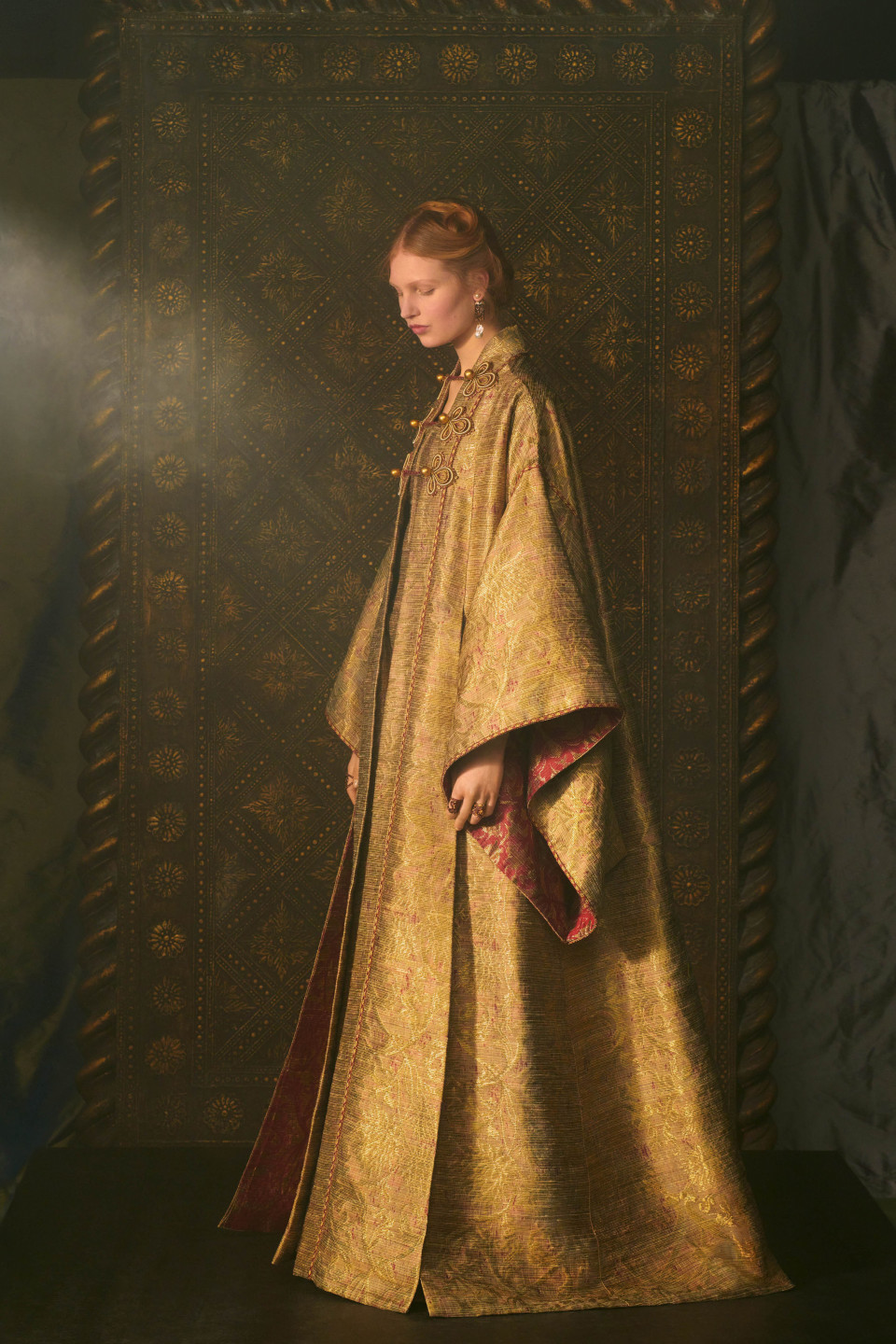 The olive-colored silk muslin dress worn by "Justice" is hand-pleated.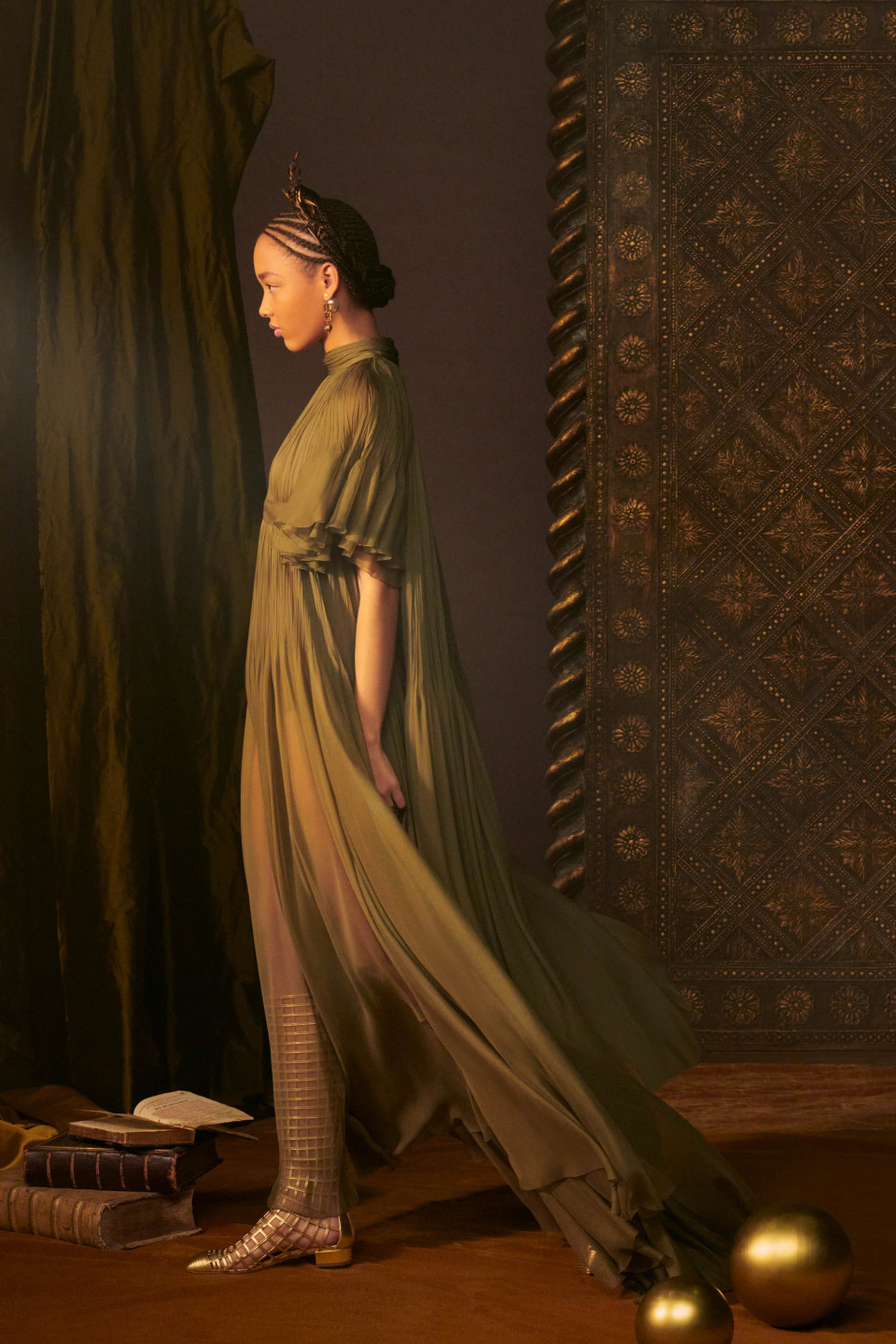 "Fool" who misleads you to mock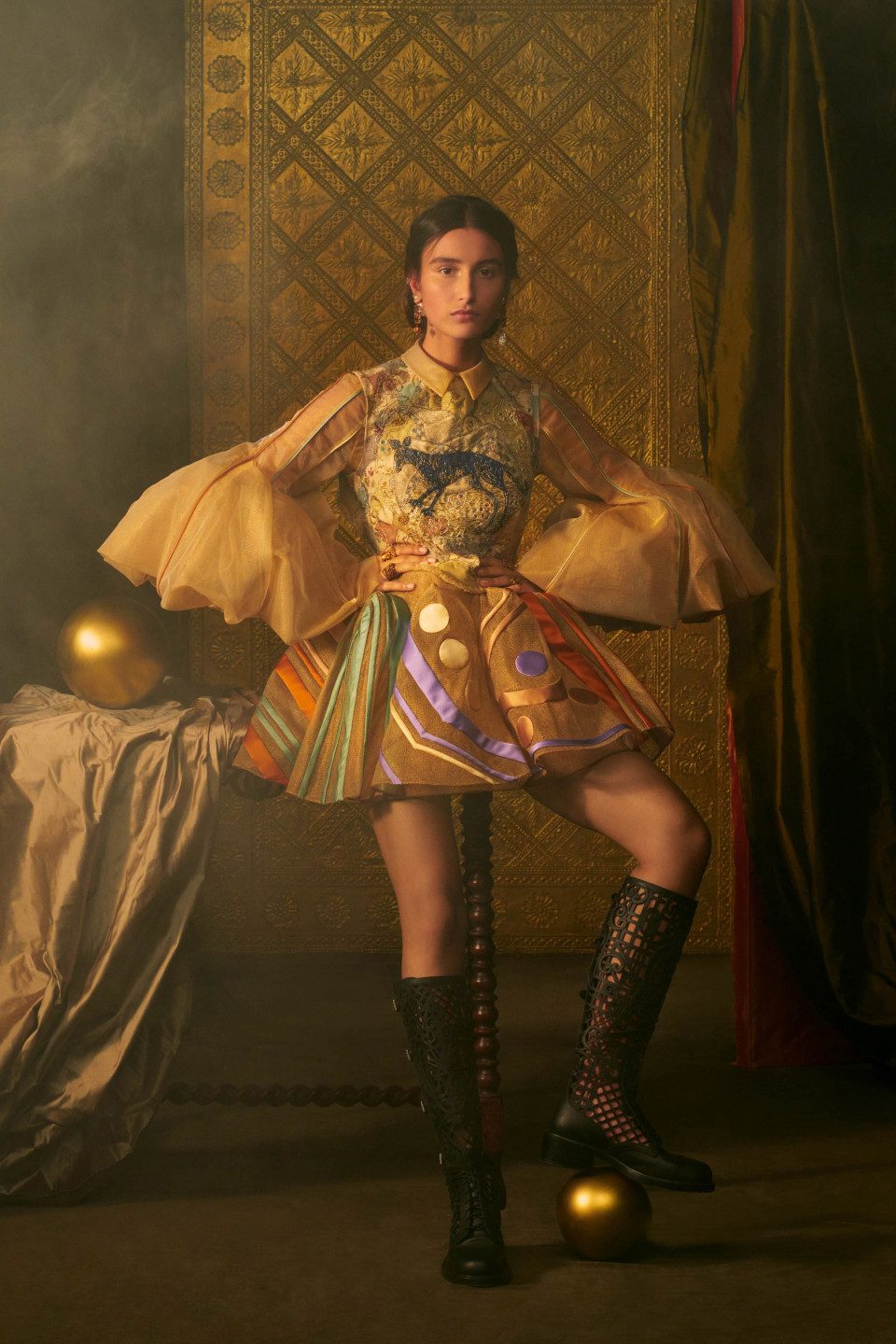 The "The Hanged Man" with an embroidered breastplate symbolizes Italo Calvino's book The Castle of Crossed Destinies, which states that "the world should be interpreted upside down."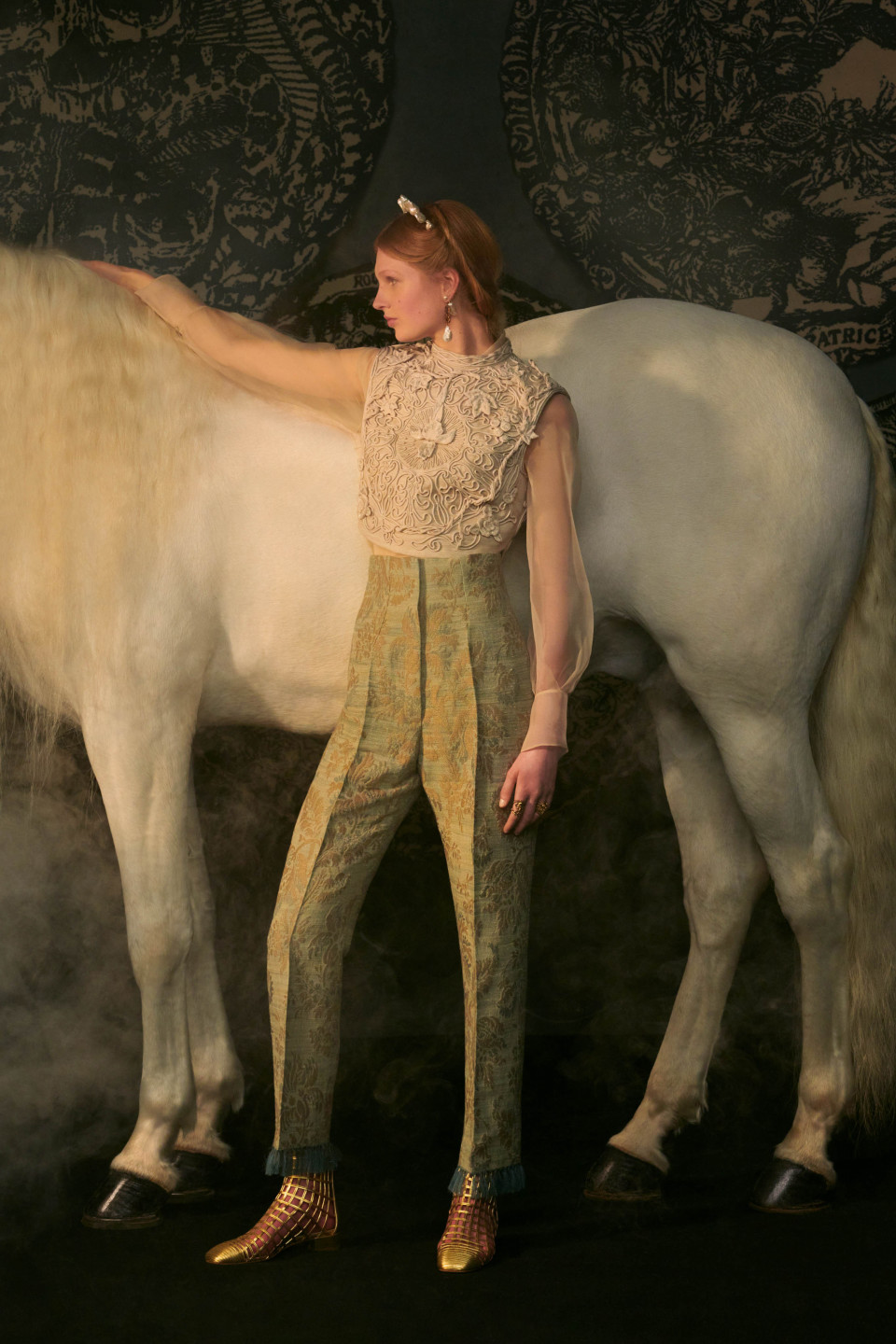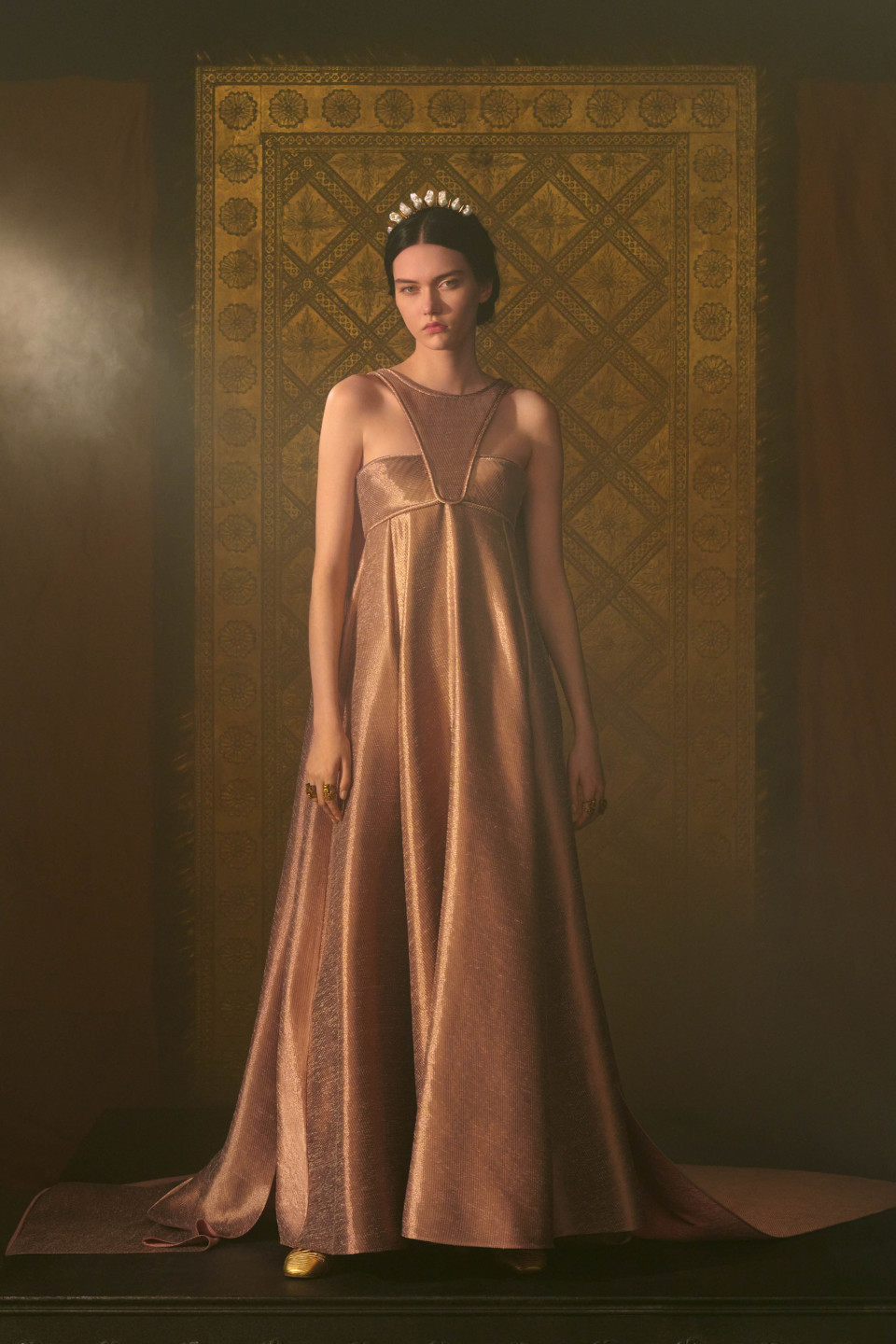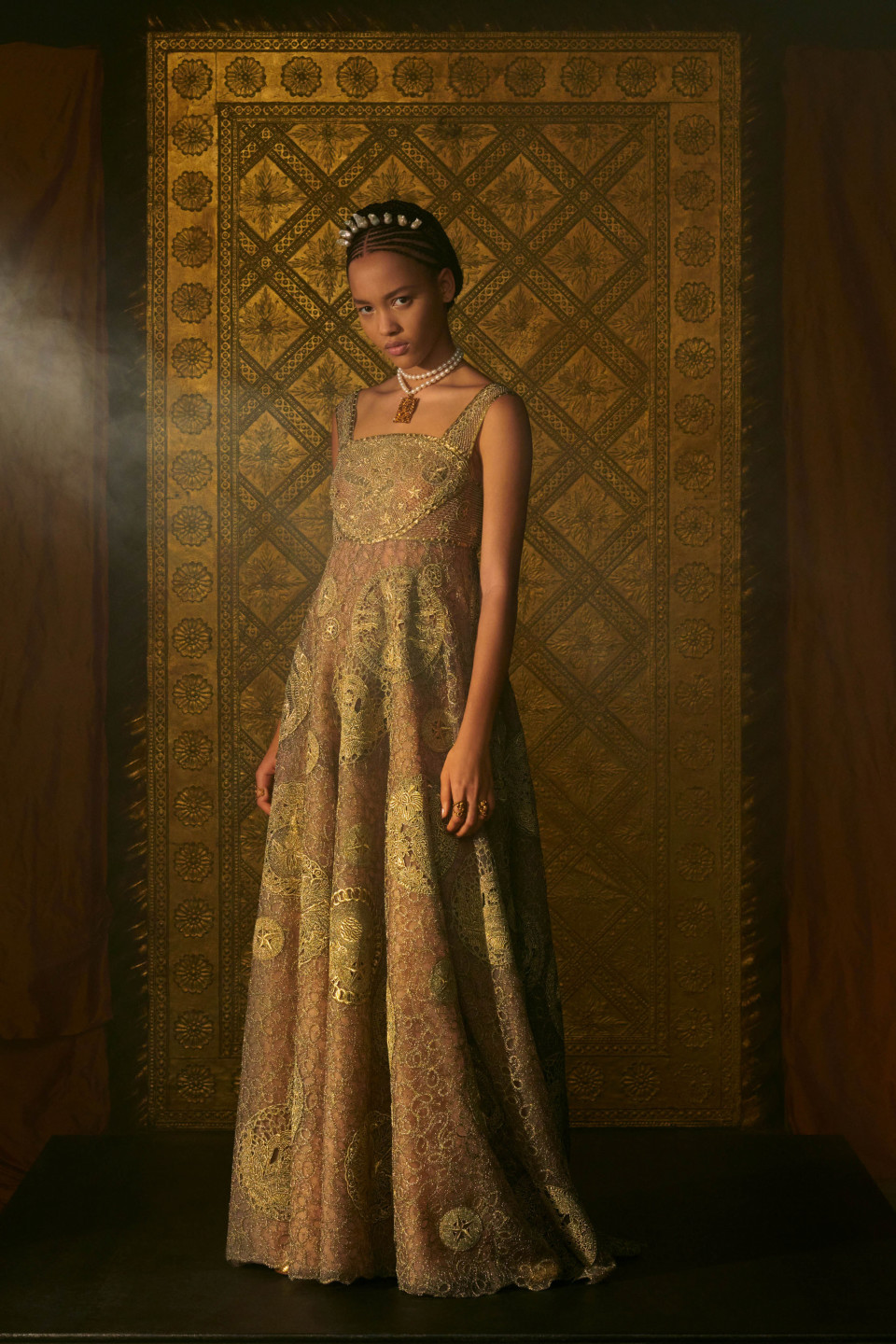 "Empress" in a pearlized velvet dress with the twelve constellations printed on it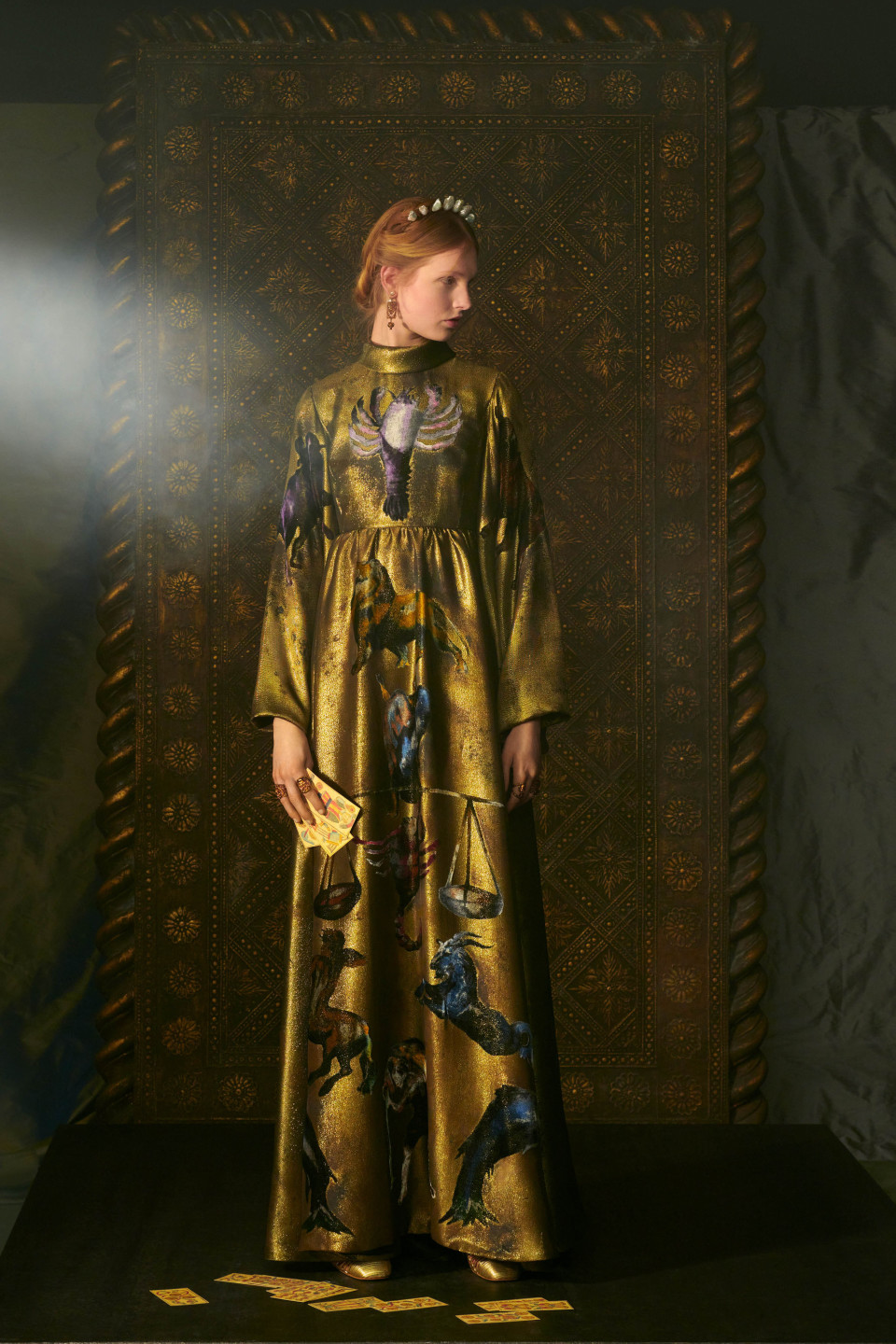 "Magician" wears a long coat of feather embroidery.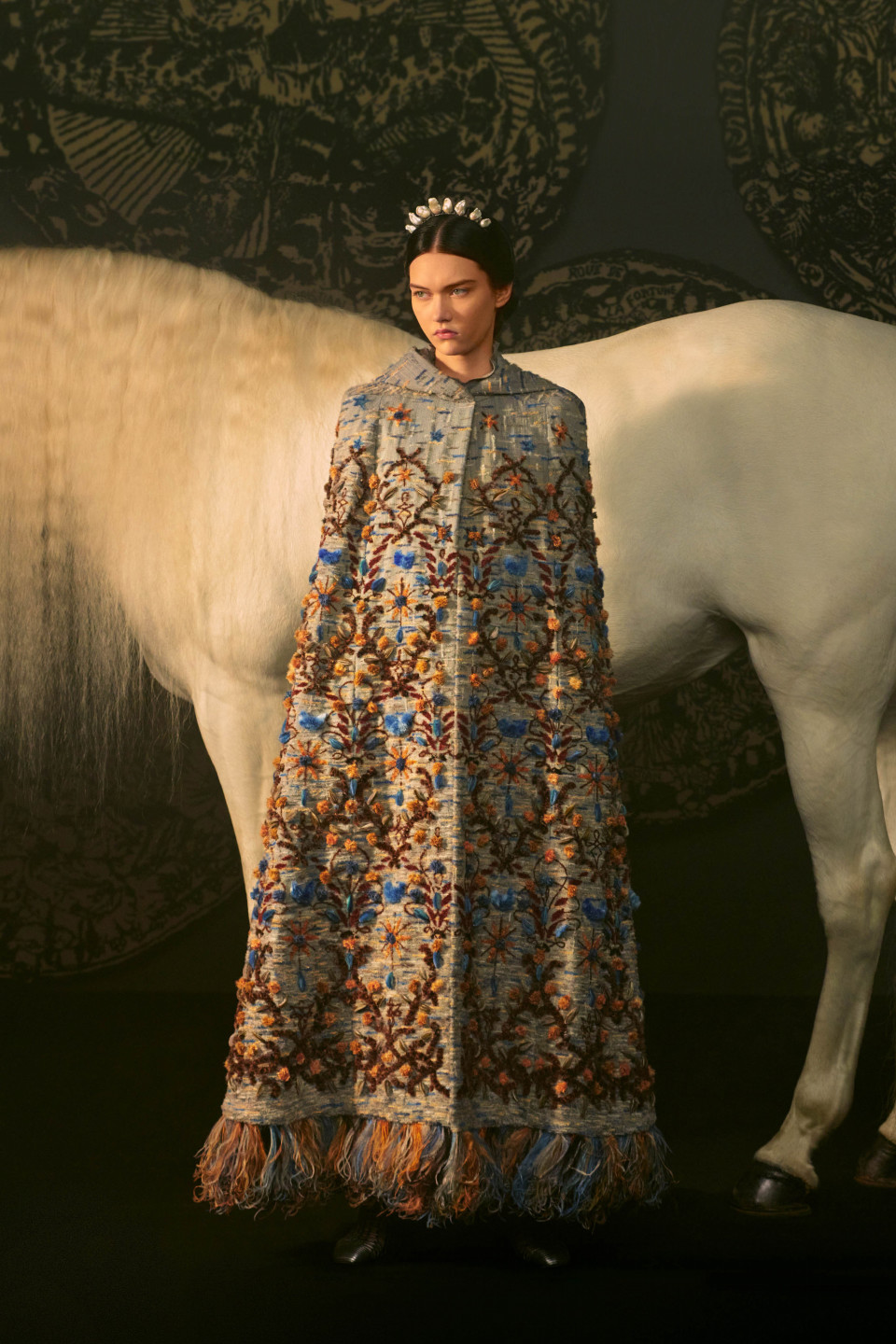 The last thing she encounters is a "reaper" in a gray and gold gauze dress that conveys her suppleness. The elements of femininity and masculinity in her are fused, and I remember who I was.
The role of the god of death here is fusion. What was originally one is divided into two and united again. I felt like that.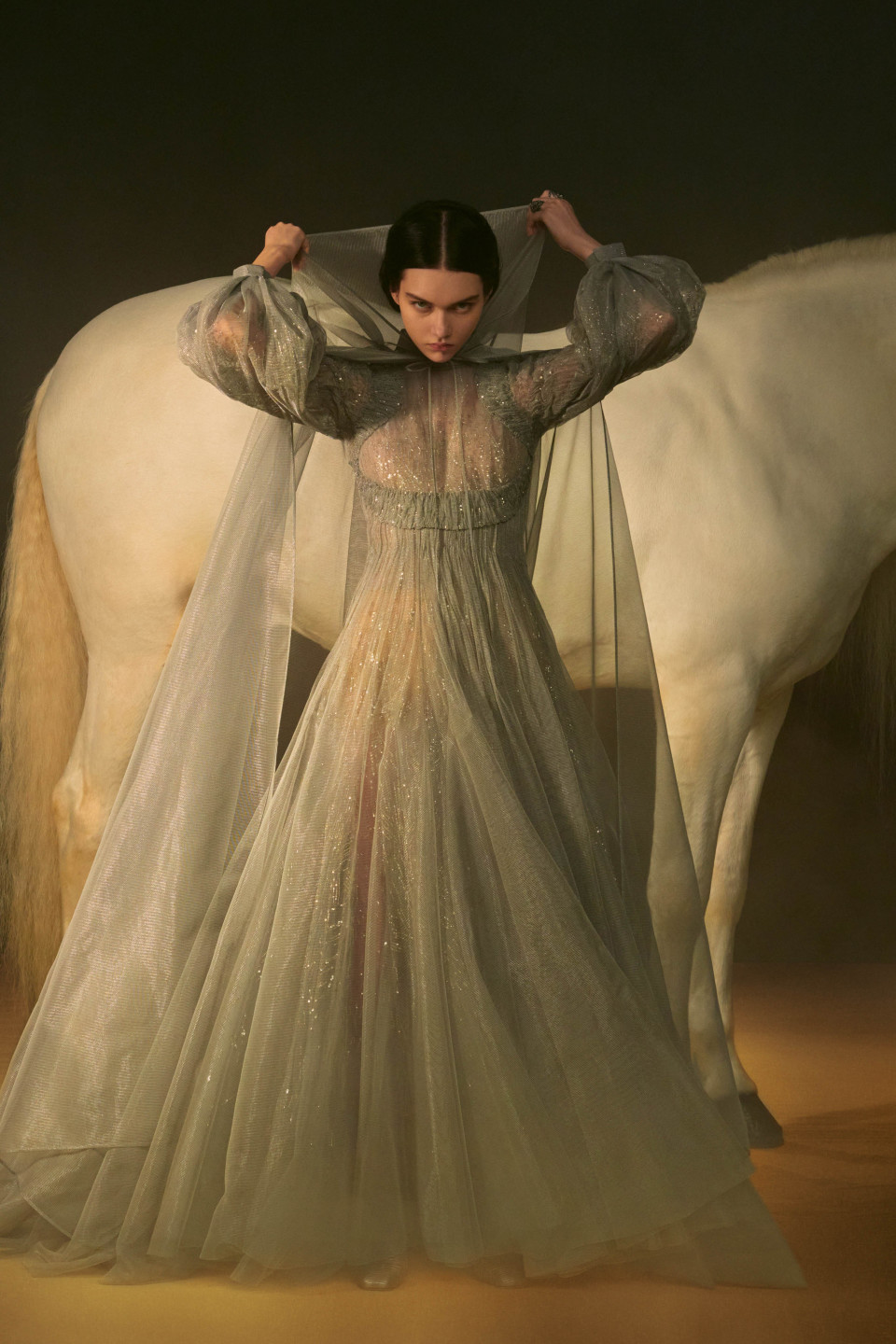 Director Matteo Garrone is throwing a new perspective.
The fusion of femininity and masculine is similar to what Maria Grazia, who is in charge of fashion, and the director who shoots the film worked together. Having spelled a story together. It concludes, "Is it the image of a perfect marriage?"
A fusion of yin and yang within oneself. On the outside, the fusion may complement each other, pay homage to each other's existence, and reflect in the relationships that hone each other.
Discover the Making-Of'Le Château du Tarot'
URL: www.youtube.com

The hair styling by Francesco Pegoretti was also nice. Thanks again for the wonderful collection!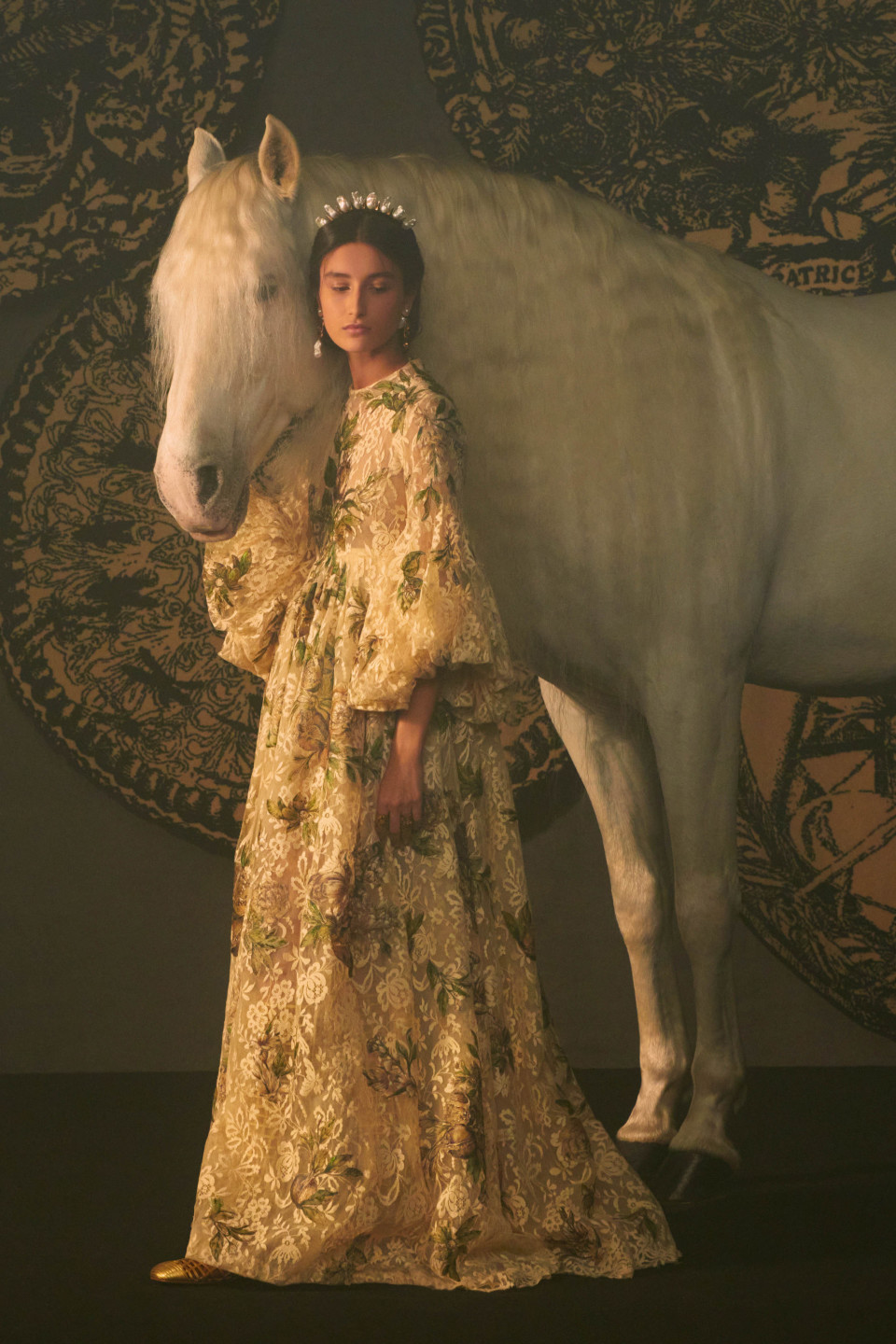 Lulu.