How do you upgrade your digital infrastructure or upgrade your digital infrastructure? To answer the question above, below are the two most common examples of digital infrastructure upgrades that many businesses encounter.
Scenario 1: From physic server to Cloud Server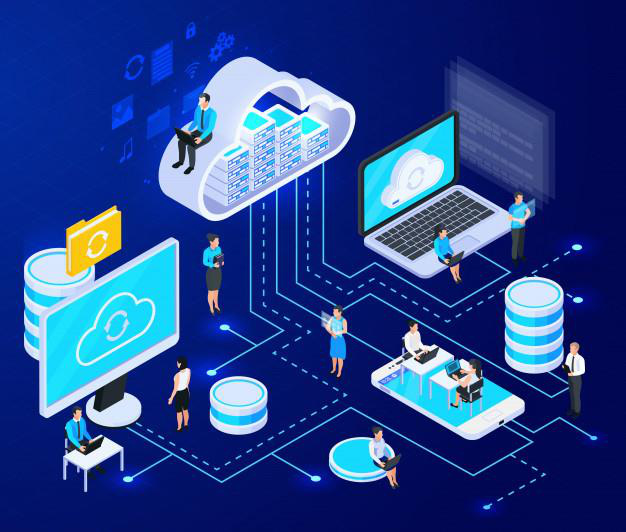 Step 1: Search for Cloud computing provider
In the process of upgrading infrastructure to Cloud Server, choosing a provider is the first step is also the most important step. Search for reputable suppliers to get good service quality, professional consulting team, professional technical team, modern, stable infrastructure, easy to expand, easy to upgrade … Besides Enterprises also need to consider choosing suppliers who directly own data center (tier 3) and diversified products / applications with high integration capabilities. In addition to Cloud Server, your business may need to use other services. Meanwhile, using the services of many providers at the same time will be very difficult.
Step 2: Backup data
Once you have found the right service provider, you should start backing up your data. "Data is gold," data is extremely important to the business and there is no guarantee that no loss will occur in transition. To ensure the safety of your data, you should back up to always have a backup.
Also, it's a good idea to back up the image so that you can initialize the whole server from scratch quickly.
Step 3: Initialize Cloud Server
Once you have a backup of your data, you can start to initialize the Cloud Server with the appropriate configuration. The ability to flexible configuration suitable for all levels of different usage needs is one of the great advantages of Cloud Server compared to traditional physic server. Configuration settings only need to be made on a simple, easy-to-use control panel. Users just need to select the desired configuration level according to the usage plan set up earlier.
When demand decreases, just manipulate the Dashboard to reduce configuration, eliminating the problem of wasting resources due to not using up.
The operations to initialize the server are also very simple. Many service providers even make very detailed videos describing each step of the installation. For example, the video tutorial to create Cloud Server of BizFly Cloud.
Step 4: Make the necessary service settings
Service settings usually depend on what your system needs. It is similar to a copy of Physic server to Cloud server. Specifically choose the operating system. There are 4 popular operating systems when installed on Cloud: Windows, Linux, Ubuntu, CentoS. In addition, some popular applications WordPress, Magento, MySQL, … to a little more advanced such as LAMP, LEMP, Gitlab, … can be installed directly to Cloud Server with just 1 click. BizFly Prebuilt-applcation.
Step 5: Acceptance test
Verify and check to make sure there are no errors in the transition, the system works properly and stably. In addition, it is necessary to update the documentation for easy maintenance and maintenance.
Case 2: Speed ​​up the website using CDN application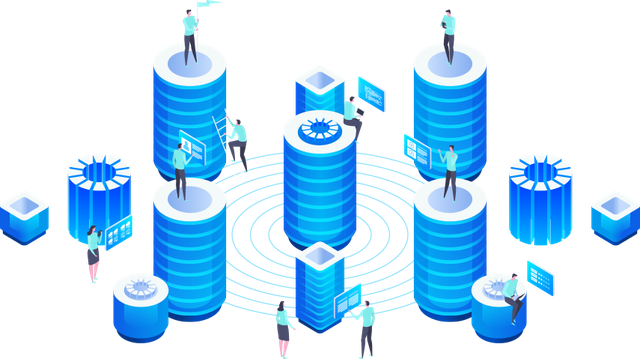 Step 1: Set the topic, review the system, check compatibility
Before applying a CDN to your website, should you consider whether a website has a lot of static content? Are the content constantly changing? Are visitors to your website large? Do customers reflect the system difficult to access? Is the system overloaded or crashed?
After the review is done, check to see if your system has any errors? In which step does the server handle the overload? Because it is not overloaded due to many accesses, many internal processes are not optimized, causing the system to process too long to return the content.
Once you determine the overload is caused by too much traffic, then you should choose a CDN provider to speed up your website.
Next, you need to check the CDN's compatibility with your system. This is an example of choosing a provider with a multi-service solution system. If the vendor's product includes both Cloud Server and CDN, the integration is quick.
Step 2: Install the required service
Perform the necessary tech settings. Several vendors have made very detailed video tutorials on how to create CDNs.
Step 3: Acceptance test
Verify and check to make sure there are no errors in the transition, the system works properly and stably. In addition, it is necessary to update the documentation for easy maintenance and maintenance.
If you've watched the videos on upgrading digital infrastructure, you will find these upgrades really simple. All operations are instructed in a very specific way. However, before performing the upgrade, it is necessary to carefully consider the system, choose the appropriate supplier, backup the necessary data … to make sure that the upgrade must be effective, not cause. problems for business.
BizFly Cloud is a cloud multi-service provider operated by VCCorp. In addition to high-performance Cloud Server, BizFly Cloud also owns a set of 20+ products that help to flexibly serve the needs of digital transformation from basic to complex for all business models.
BizFly Cloud is currently a strategic cloud partner of many large companies such as VTV, Vingroup, Northern Green Land, Thu Cuc, Ahamove, Sapo, VNtrip …
Interested readers can register for a trial and receive up to 5 months of FREE use of all cloud services provided by BizFly Cloud at: https://bizflycloud.vn/
Support hotline: 024 7302 8888/028 7302 8888
BizFly Cloud – IT infrastructure for digital transformation