While digging the ground to build a fence in his garden, John Brayshaw (40, currently in the town of Heckmondwike in the county of West Yorkshire, England) accidentally discovered an old car. The car is believed to have been buried in this garden for half a century and bears the Ford Popular brand.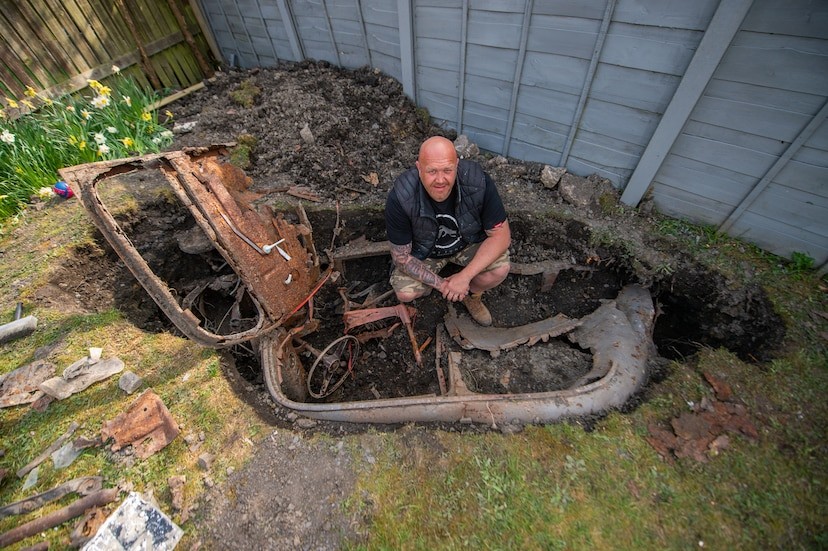 Reportedly, Mr. Brayshaw bought this house 6 months ago. When buying the house, Mr. Brayshaw of course did not know he would find a car deep in the ground.
"This is something you can't find every day. The car is in the middle of my garden, literally. It was strange that the vehicle lying down there"Brayshaw told the reporter."I want to get the car up but don't think I can do it with my bare hands".
This Ford Popular is, of course, no longer intact. The car looked like a pile of scrap iron that had rusted completely. However, the surprising thing is that the car still has the engine and license plate. The only major component not on this antique car is the wheel.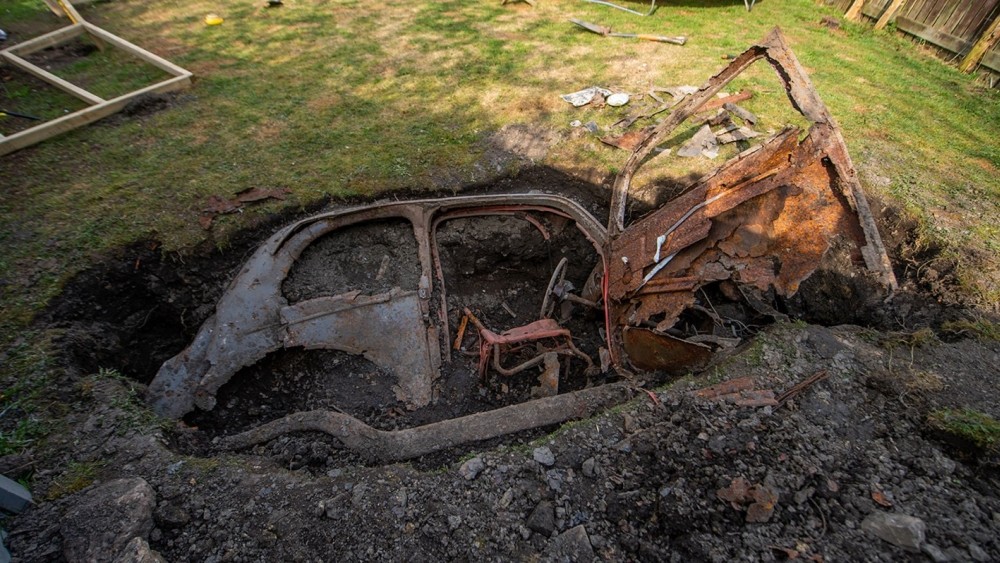 Brayshaw believes this is a car that once belonged to a Secret Service agent. That is why there is no information regarding this car.
"I heard that at the end of World War II, there were many people who used to work for Secret Service"said Mr. Brayshaw."At first, I thought these were the remains of an old air raid shelter. Then I saw the roof of the car and thought: 'Who would bury the roof of a car?'".
"I kept digging and saw the door and the steering wheel. At that moment, I realized that this was a complete car with a license plate. The only thing missing is 4 wheels"Mr. Brayshaw recounted.
Brother Brayshaw talked to the son of his former landlord. However, this person admitted that he did not know the existence of the Ford Popular.
Popular was produced by Ford England between 1953 and 1962 and was often referred to by the abbreviated name "Pop". True to its name, Ford Popular was a very popular model on the streets of England in the '50s. The reason is that Popular is cheaper than some other Ford models like Anglia and Prefect.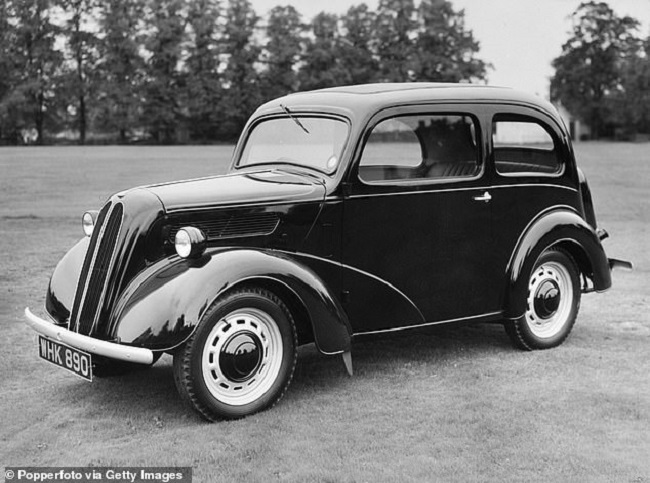 The Ford Popular in Brayshaw's garden is said to be part of 103E, manufactured from 1953 until the end of the decade. Mr. Brayshaw is currently considering between two options: either ignore the vehicle lying there and crank the fence around; The other is to find someone to put the car up by machines.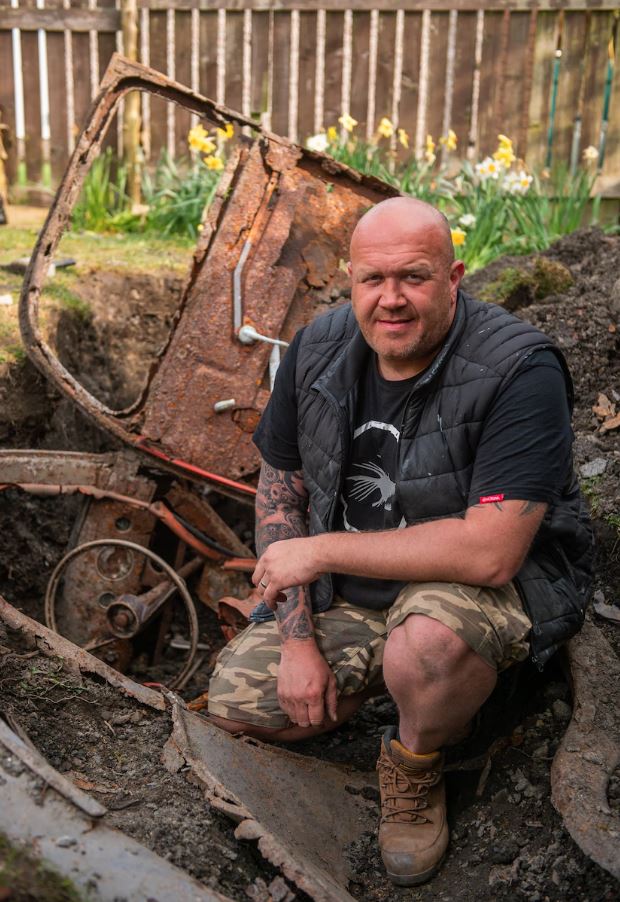 Lan Quyen
.