Recently, Apple has officially launched iOS 14.4 for its smartphones. This is a slight upgrade, but also promises to improve the user experience on iPhone lines from the 'Apple' home. Fortunately, I have the iPhone XR in my hand. Let's try to experience and review in detail iPhone XR with iOS 14.4 update!
See also: Detailed evaluation of iPhone 7 updated to iOS 14.4: Performance, stable experience, but do not rush
The article is still being updated. I will send to the full article on February 8, 2021!
What is the configuration of the iPhone XR?
Master yourself, master the enemy. First, let's learn a little bit about this iPhone XR 'em'. As I said above, the phone I used for this review is the iPhone XR with nearly 3 years of age and has the following specifications:
CPU: Apple A12 Bionic.
Ram: 3 GB.
Internal memory: 64 GB.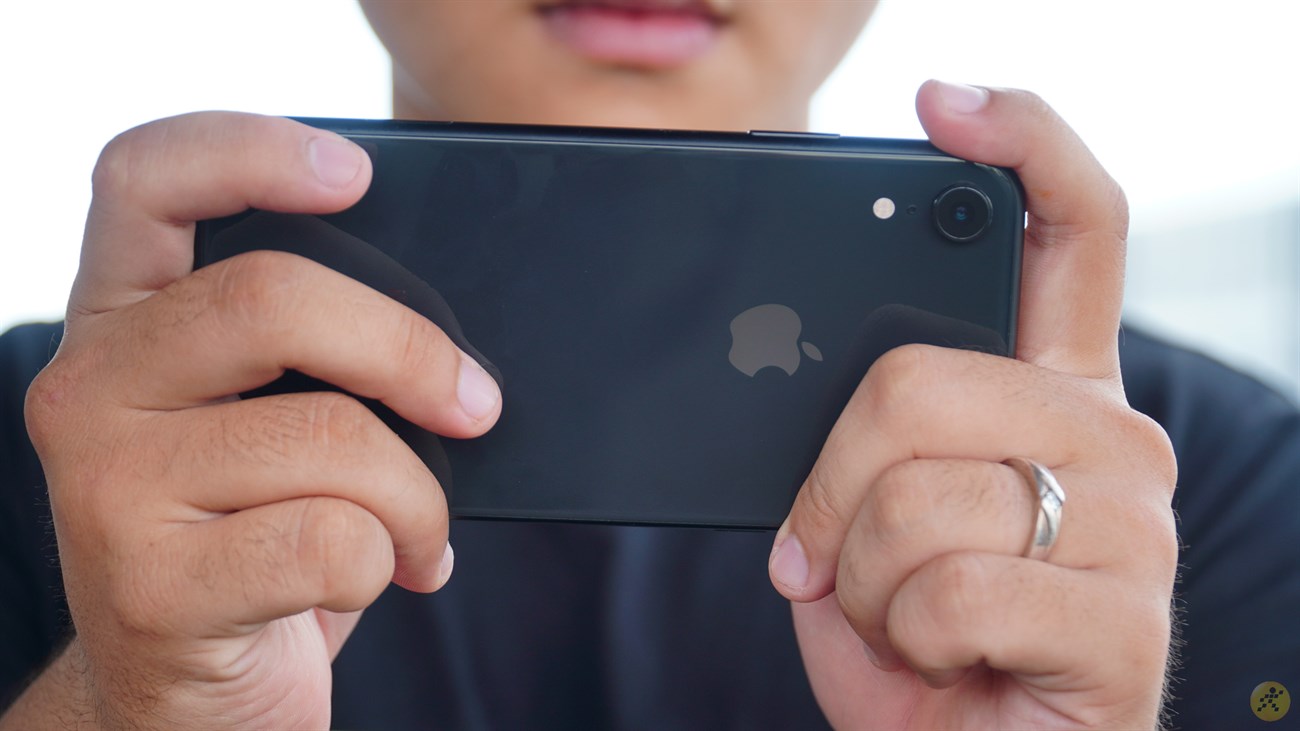 At a glance, it can be seen that iPhone XR is equipped with A12 chip from the Apple house for a long time. However, this is still considered a powerful chip, not inferior to Apple's new generation chips. With this chip, I expect that when the iPhone XR running iOS 14.4 will be able to bring the full range of new features updated by Apple.
At first, when upgrading from iOS 14.3 to iOS 14.4, the interface of my iPhone XR has not changed much. The swipe and glide experience on the iPhone XR is not too different from the old operating system. I have read some feedback on social media about power outages when upgrading, but I'm almost lucky not to have this problem.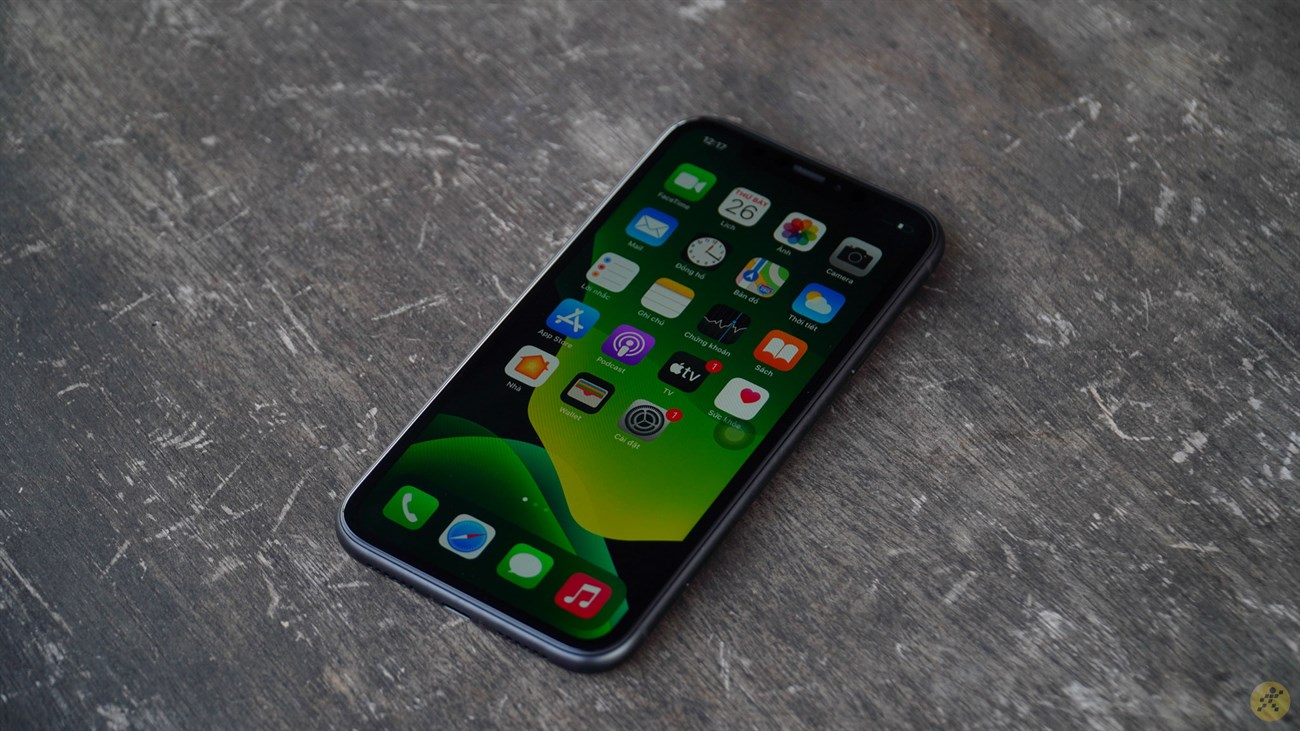 Perhaps the difference of this new operating system from the old one comes from battery and performance? If you want to know, check out the next section!
The battery life of the iPhone XR has increased significantly and is worth the upgrade
Battery life on Apple products – surely a lot of users are concerned about, right? And me too. Of course, in this upgrade, I want to be able to extend the usage time on my iPhone XR a little more. With the 2,942 mAh battery on the iPhone XR when running 2 different operating systems, how will the usage time change, can you guess?
I have tested the reality to answer the above question in familiar harsh conditions as follows:
Experience 4 rotating tasks including: Play Lien Quan, watch YouTube, surf Facebook and use Safari.
Each task uses 1 hour.
Screen brightness: 100%.
Plug in wired headphones throughout and turn on the volume to 100%.
Turn on WiFi and social media notifications.
Do not turn on battery saver, screen adaptive, GPS and Bluetooth.
Dot from 100% to 0%.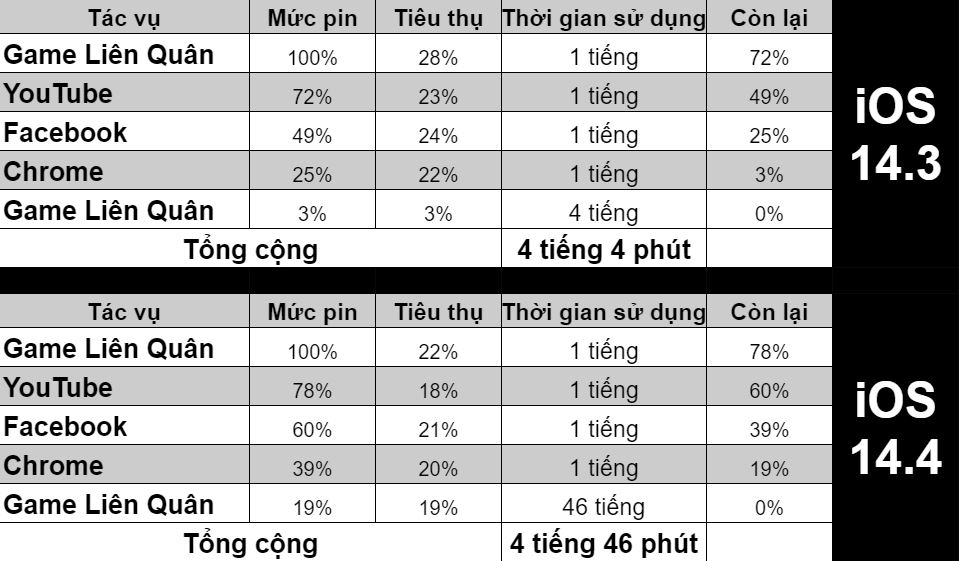 Apple seems to have heard and understood its heart. This new upgrade has helped the iPhone XR significantly extend the usage time, up to nearly 40 minutes. Although, the battery capacity of the iPhone XR is quite tiny compared to the current giant batteries, but I appreciate trying to upgrade to increase the usage time of Apple.
And if you are hesitant to upgrade to a new operating system, this will be a bright spot to consider.
Has the performance of the iPhone XR changed over time?
If the battery alone is not enough for you to consider deciding whether to upgrade or not, then let me test through the performance on the iPhone XR to see the change before the upgrade and after the upgrade!
First, I used AnTuTu software to test 'em it' first.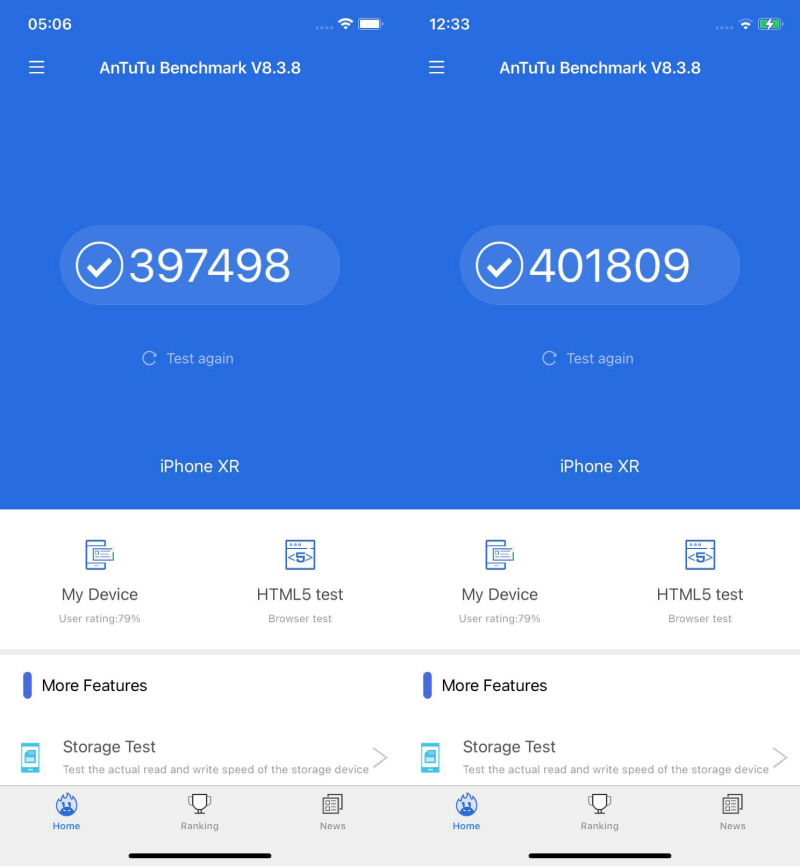 When testing on iOS 14.3, I got a score of 397,498 points and on iOS 14.4, I got 401,809 points. Obviously, the iOS 14.4 operating system has a little difference compared to the predecessor. Although the number difference is not large, but this is also a good sign that it seems that the performance on iOS 14.4 has improved over there!
The article is still being updated. I will send to the full article on February 8, 2021!
See also: Detailed evaluation of iPhone Xr after 2 years of launch: Performance is still very strong, design persists over time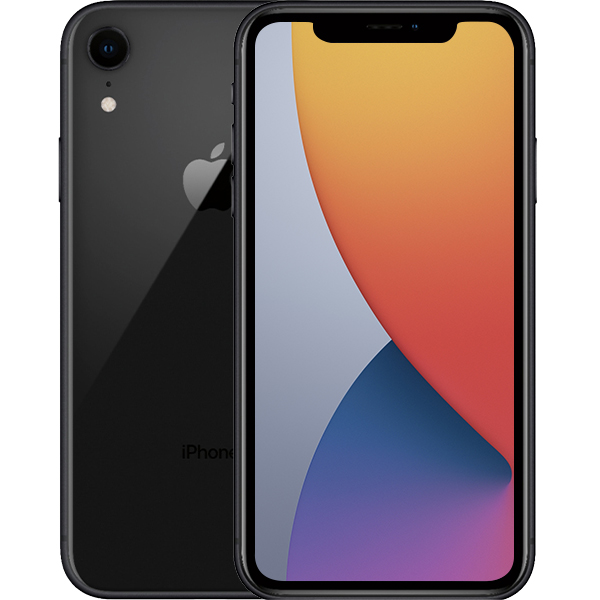 iPhone XR 64GB
Cheap online
11.690.000₫
13.490.000₫
-13%
See details
Edited by Vu Truong An
Not satisfied with the article
1,543 views
Related posts
How to download a special version of Black Unity wallpapers for iPhone extremely beautiful


11 hours ago

Detailed evaluation iPhone 7 updated to iOS 14.4: Performance, stable experience, but do not rush


1




11 hours ago

Apple suspends negotiations on electric car production with Hyundai and Kia, because we say playing with 'the Apple family' is to be quiet.


16 hours ago

Compare Samsung Galaxy Buds Pro Vs. Airpods Pro: Which will be the best true wireless headphones?


1




1 day ago

Expect iPhone SE Plus: Large screen, designed like iPhone 8 Plus, using a powerful Apple A14 chip and an attractive price


1 day ago

iPhone 13 (iPhone 12s) exposes the design of the rear camera cluster, which looks much more refined and easy to clean than the iPhone 12 Pro


2




1 day ago
.