Among Lenovo's product lines, the Lenovo IdeaPad Series is the most accessible laptop line to many users. In today's article, let's explore Lenovo IdeaPad 3 (82H8004HVN) and see what this office laptop has to offer. Let's start a detailed review of Lenovo IdeaPad 3.
See more: On hand Lenovo Yoga 9: Possess a perfect look with a luxurious and elegant style phong
1. Lenovo IdeaPad 3 has improved performance
One of the things that makes me happy about the Lenovo IdeaPad 3 is the performance. But before entering the detailed performance evaluation, I would like to take a look at the laptop's hardware parameters a bit:
15.6-inch screen, Full HD, integrated Anti-Glare anti-glare technology.
CPU: Intel Core i3-1115G4 Tiger Lake.
RAM: DDR4 8 GB (4 GB On board +1 4 GB slot), upgradeable to 12 GB.
Hard drive: 512 GB NVMe PCIe SSD, support SATA HDD slot.
Integrated Graphics Card: Intel UHD Graphics.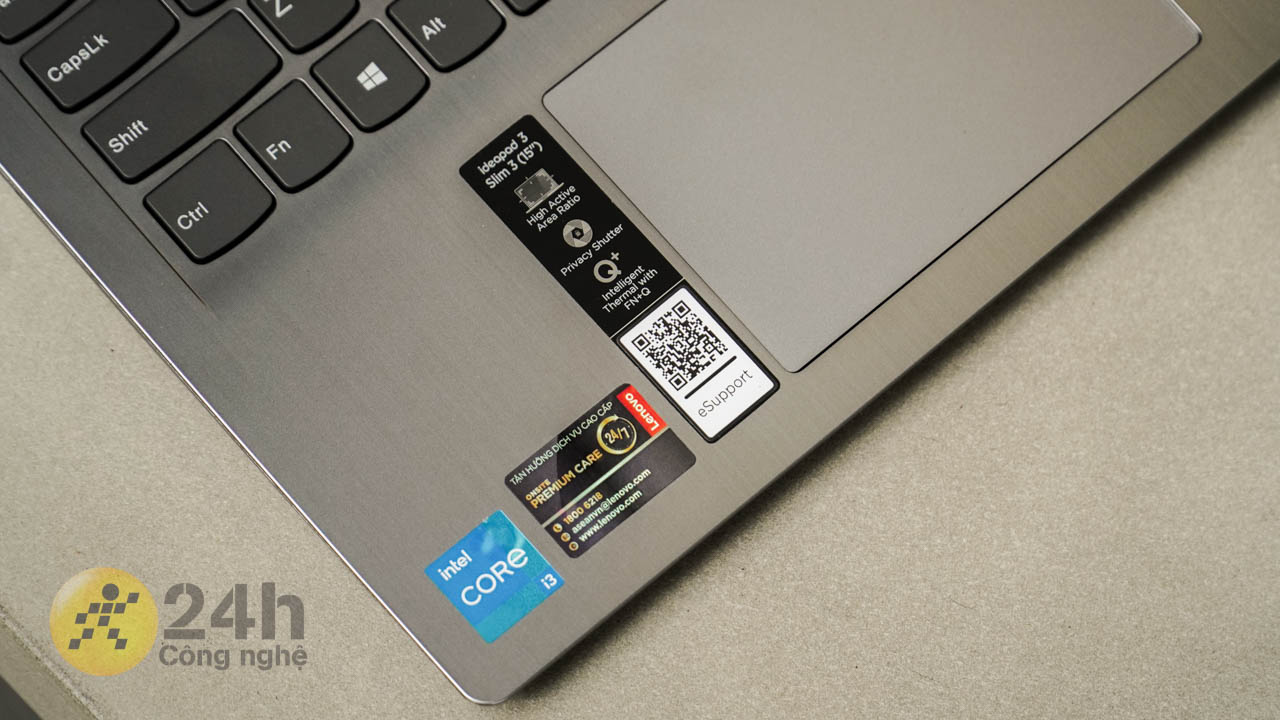 Looking at the above parameters, perhaps, the most impressive point for me is the Intel Core i3 Gen 11 CPU. With this new generation processor, the Lenovo IdeaPad 3 seems to be energized to deliver outstanding performance. excels, helping the job to be handled quickly. First of all, I used Geekbench 5 to measure the CPU and performance of the laptop, the results are as follows:
Single-core reached 1,144 points, multi-core reached 1,755 points.
The performance of the Lenovo IdeaPad 3 reached 8,886 points.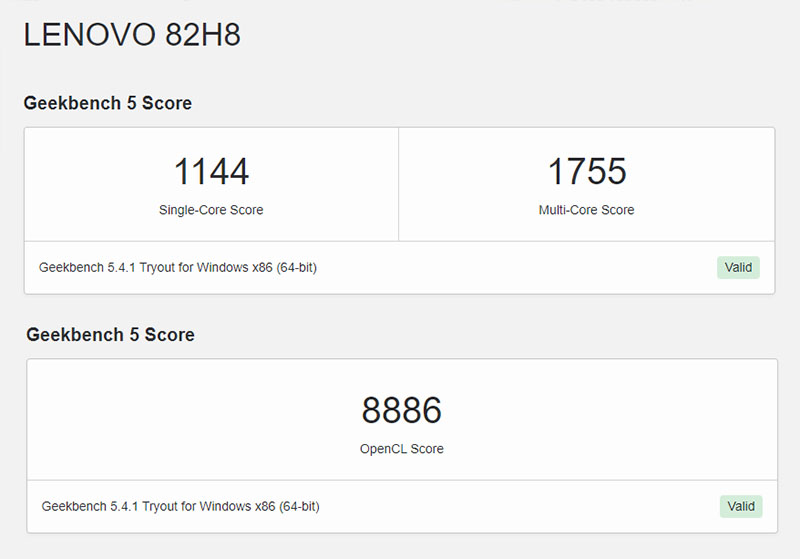 With the above scores, I think that the laptop has enough criteria to serve light Office applications such as Word, Excel, … or can even handle a few heavy applications well. I have used Lenovo IdeaPad 3 to do Photoshop, Lightroom and have no problem designing banners in Illustrator. This is a bright advantage on the Lenovo IdeaPad 3.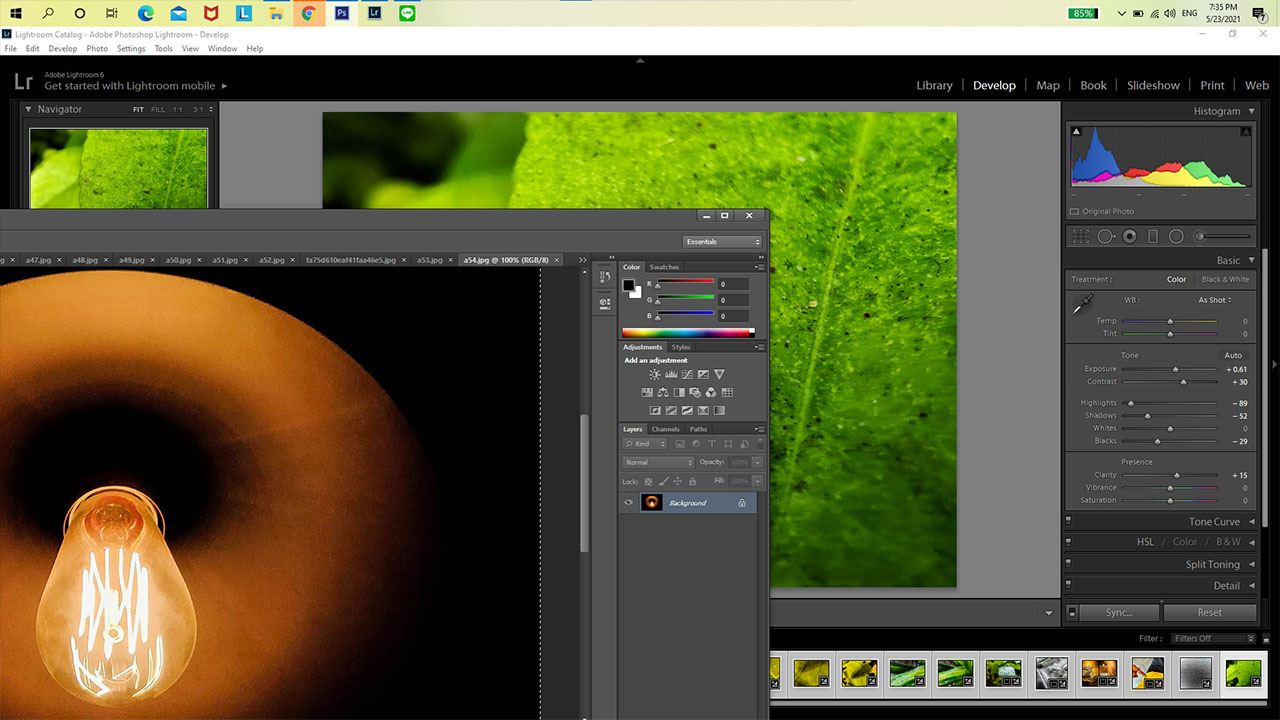 Besides, I also use the laptop to play games. I downloaded 2 games League of Legends and FIFA Online 4 to experience, the results obtained FPS ranged from 43-56 FPS at the average configuration in both of the above games. Personally, I think that's more than enough for an office laptop like the Lenovo IdeaPad 3.
Although there is no integrated card, the integrated Intel UHD Graphics card still ensures that the laptop can handle many different tasks. A few more things I am interested in is that the machine is equipped with 8 GB RAM and can be upgraded to 12 GB, has a 512 GB SSD hard drive for large storage space and is supported to expand via 1 TB HDD. SATA.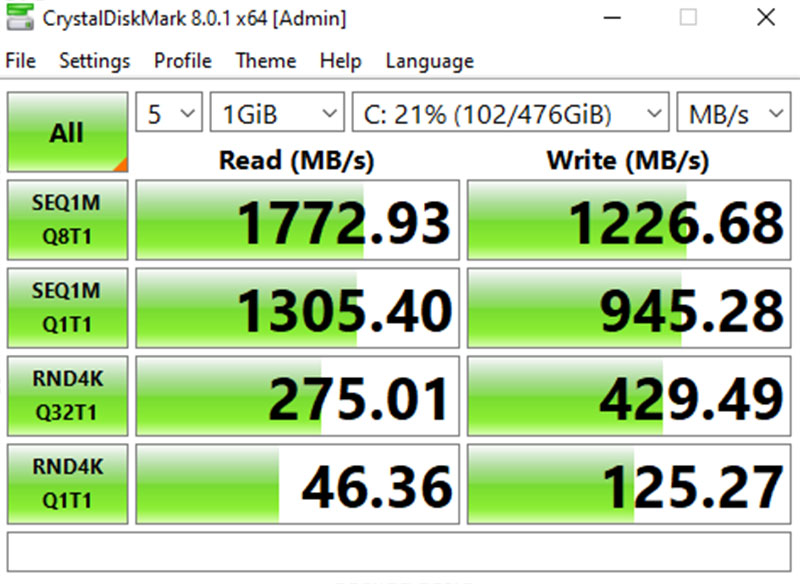 I used Crystal Diskmark to test the read / write speed, the results I obtained are as follows:
Read speed: 1,772 MB/s.
Write speed: 1,226 MB/s.
In addition, I am also interested in the heat dissipation on the Lenovo IdeaPad 3. First of all, I used AIDA64 software to test the laptop's heat dissipation, the result that the CPU has an average temperature of 69 degrees Celsius and was tested for nearly 2 language.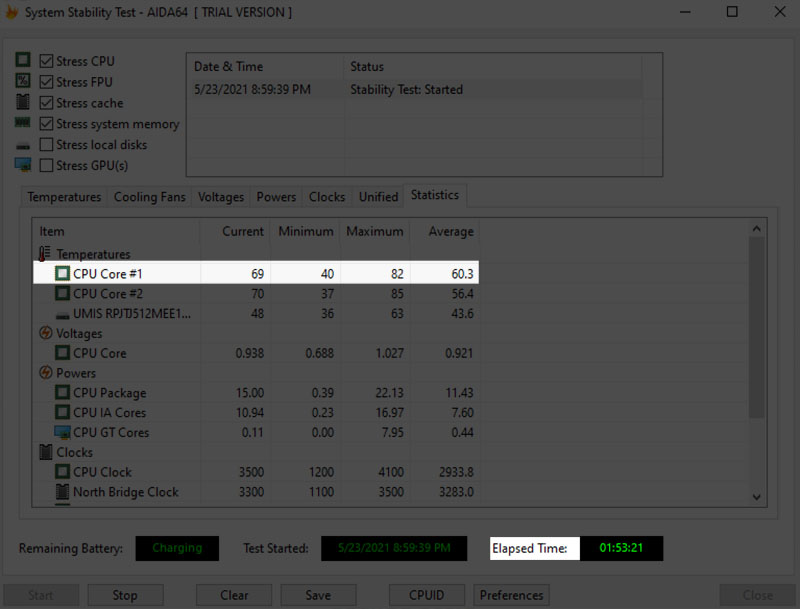 In terms of practical experience, I found that the laptop is not as hot as I thought and you can put the laptop on your lap to work. Personally, I find this CPU temperature is not too high, plus the palm rest is not hot, so the experience of using and working will not be affected.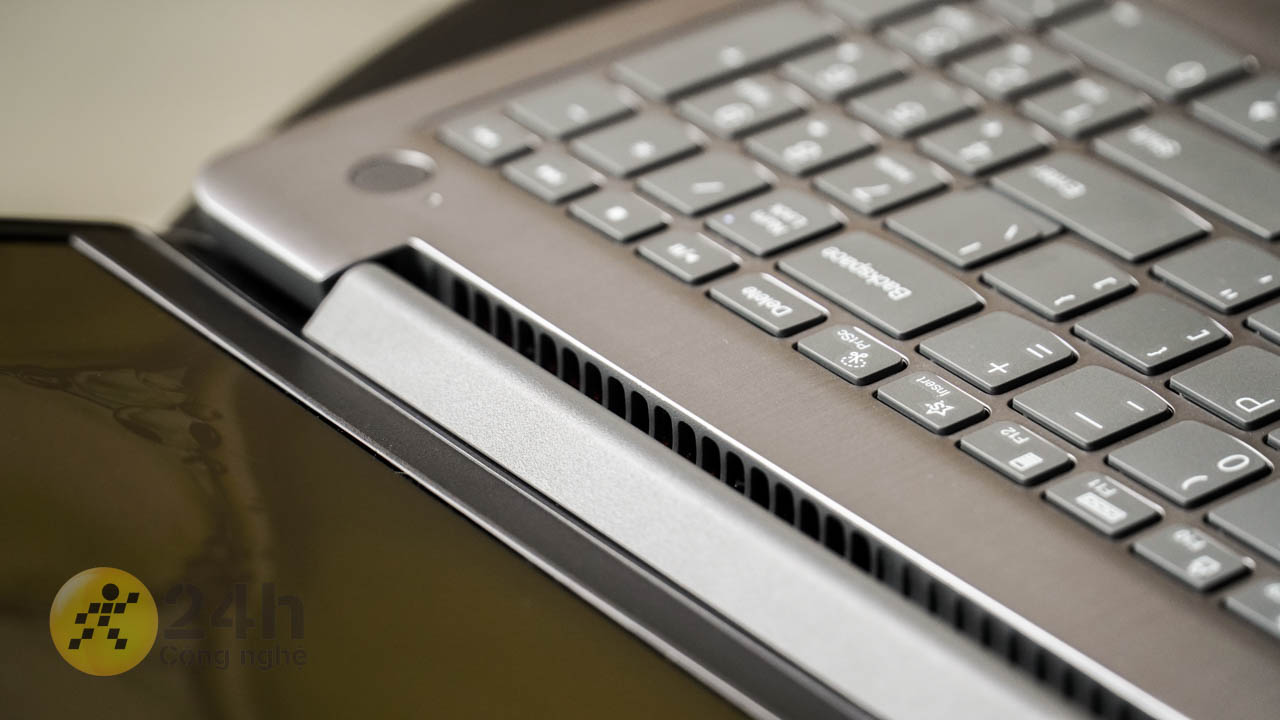 2. Elegant design makes Lenovo IdeaPad 3 . attractive
I have the opportunity to experience many Lenovo products and find that this manufacturer often focuses on simplicity but ensures a good level of harmony. Of course, that design style continues to be used on the Lenovo IdeaPad 3.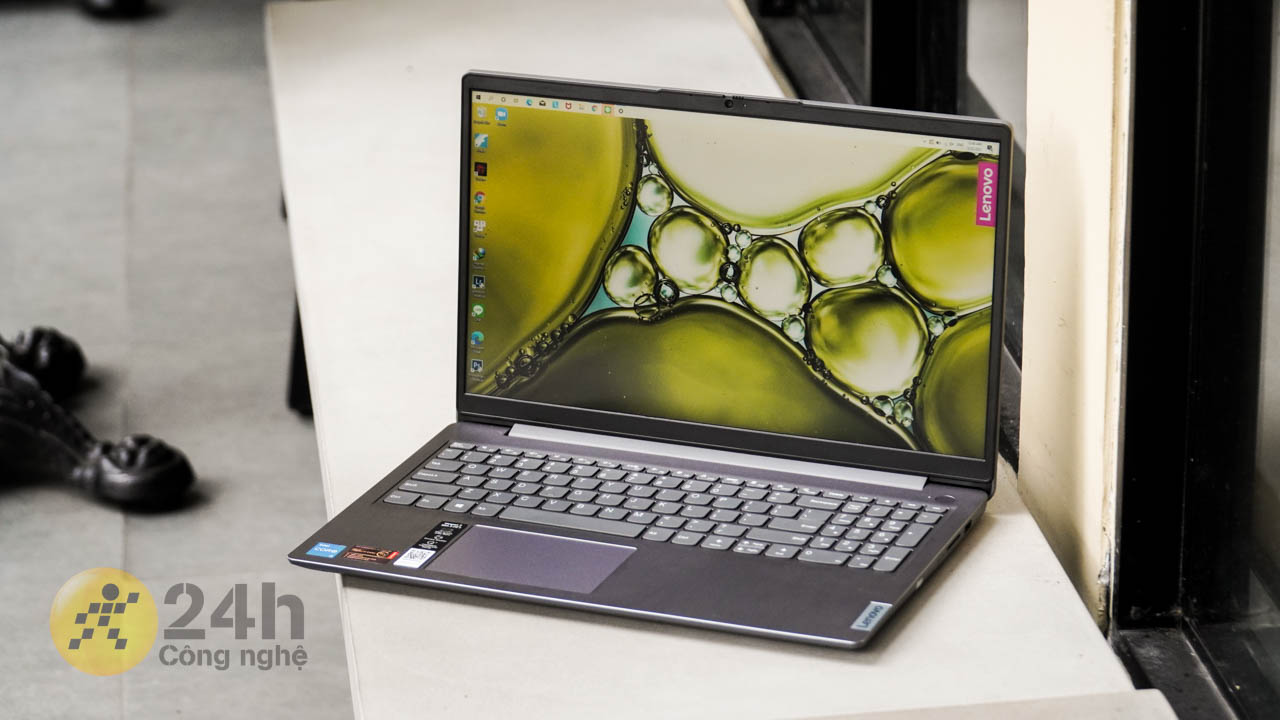 Look, the laptop has a simple back design and you only see the Lenovo logo in the corner. If you look closer you will see, the back of the device will have stripes and these patterns are created through the finishing of the laptop surface during the manufacturing process. The laptop has a luxurious silver tone, thereby contributing to the elegance of the Lenovo IdeaPad 3.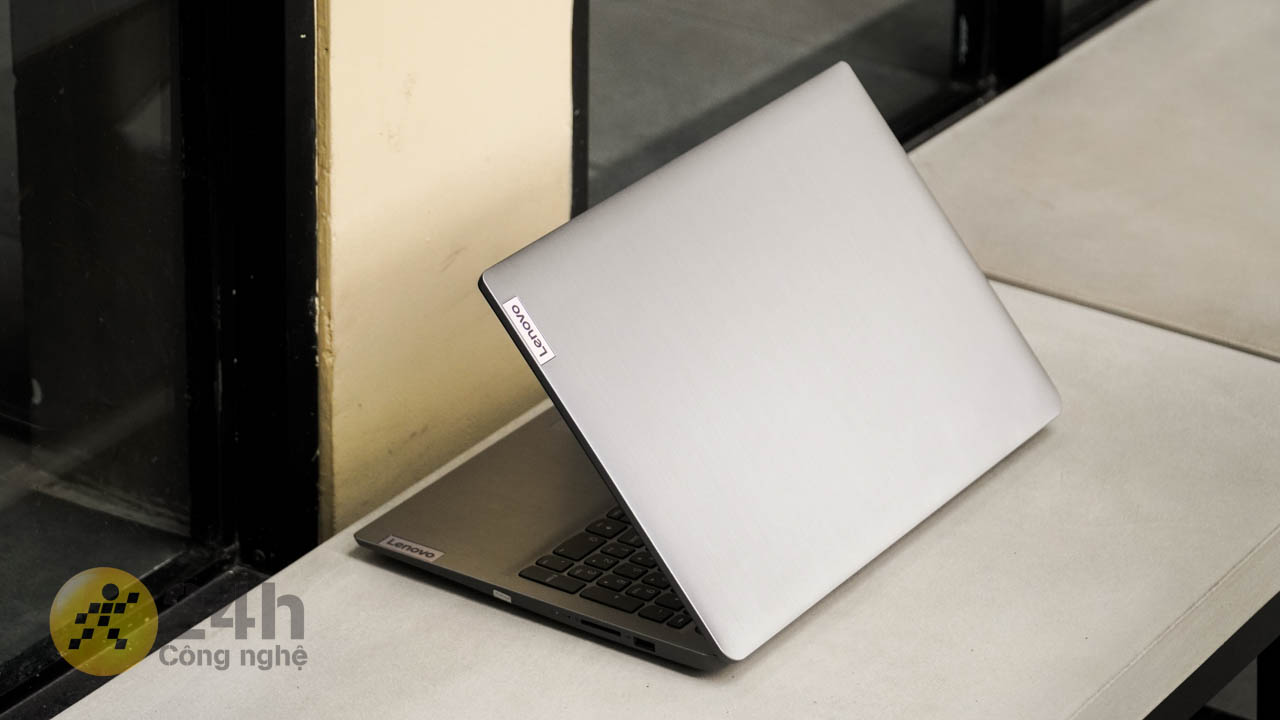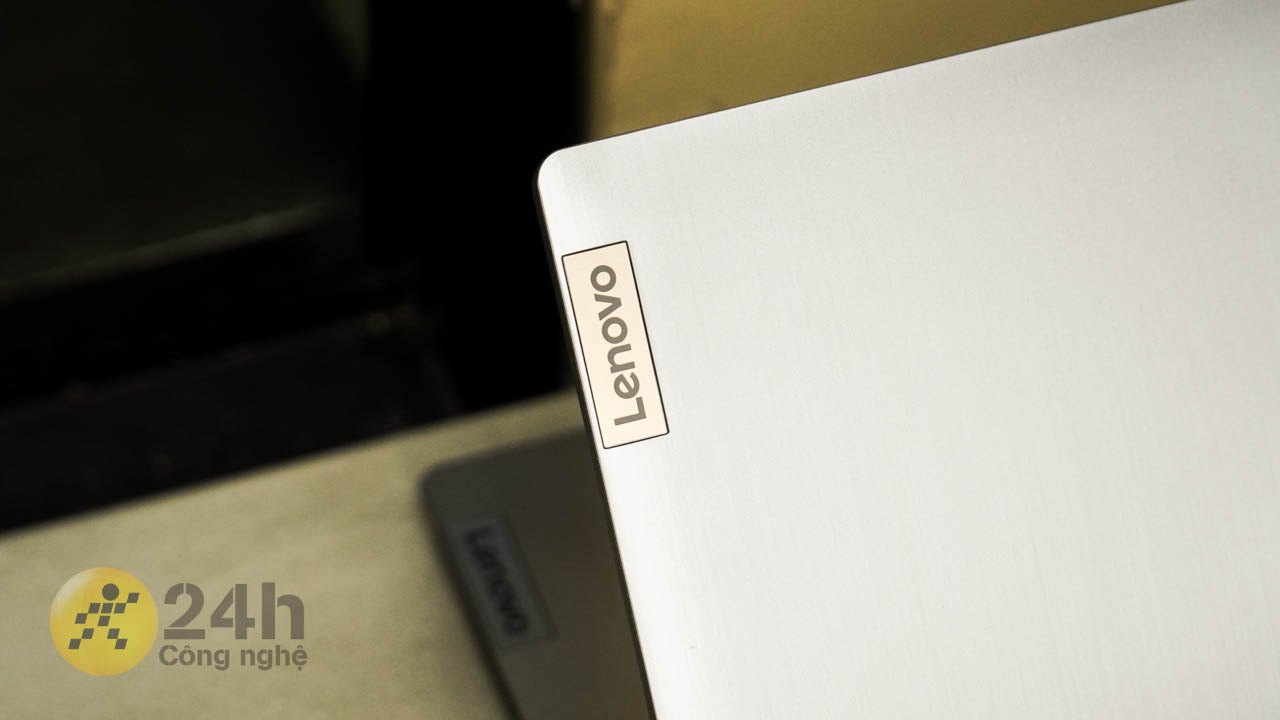 In terms of connectivity, the Lenovo IdeaPad 3 is fully integrated with connectivity ports to help you serve your daily tasks. On the left side you will find the device is equipped with a power port, USB, HDMI, USB Type-C and a 3.5mm audio jack. Meanwhile, on the right side, the device has an additional USB port, an SD card slot and a notification light.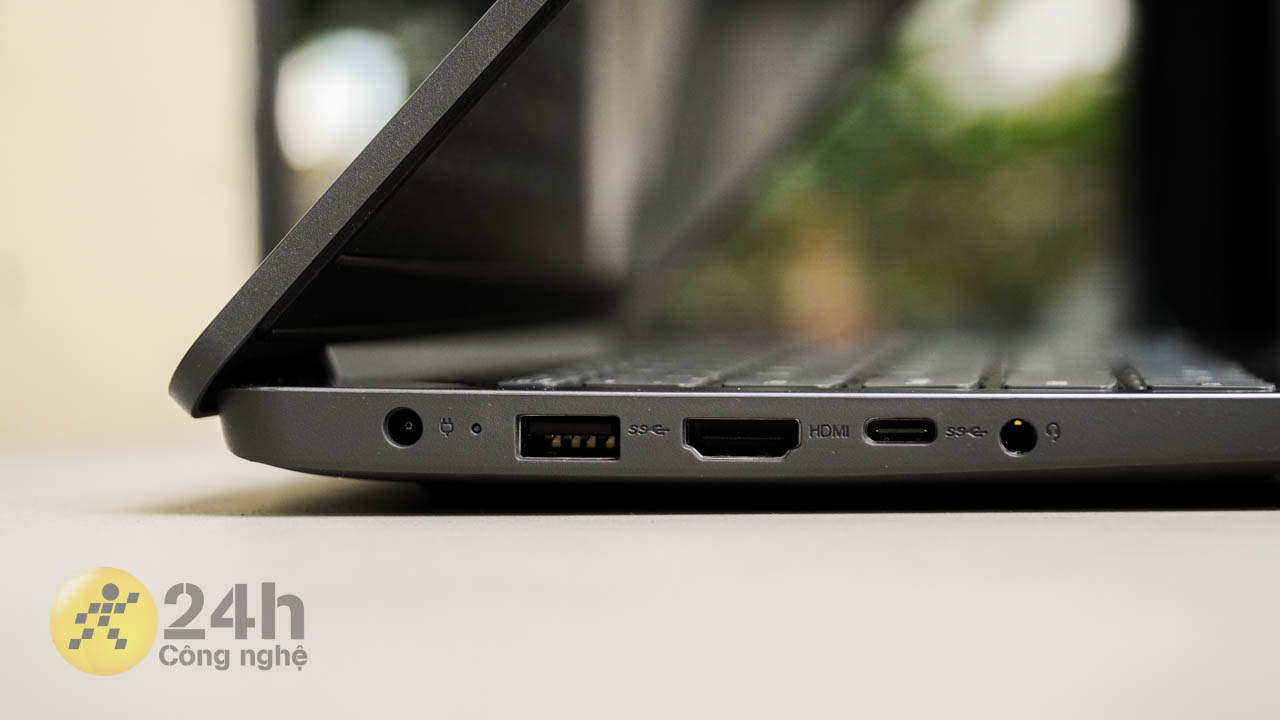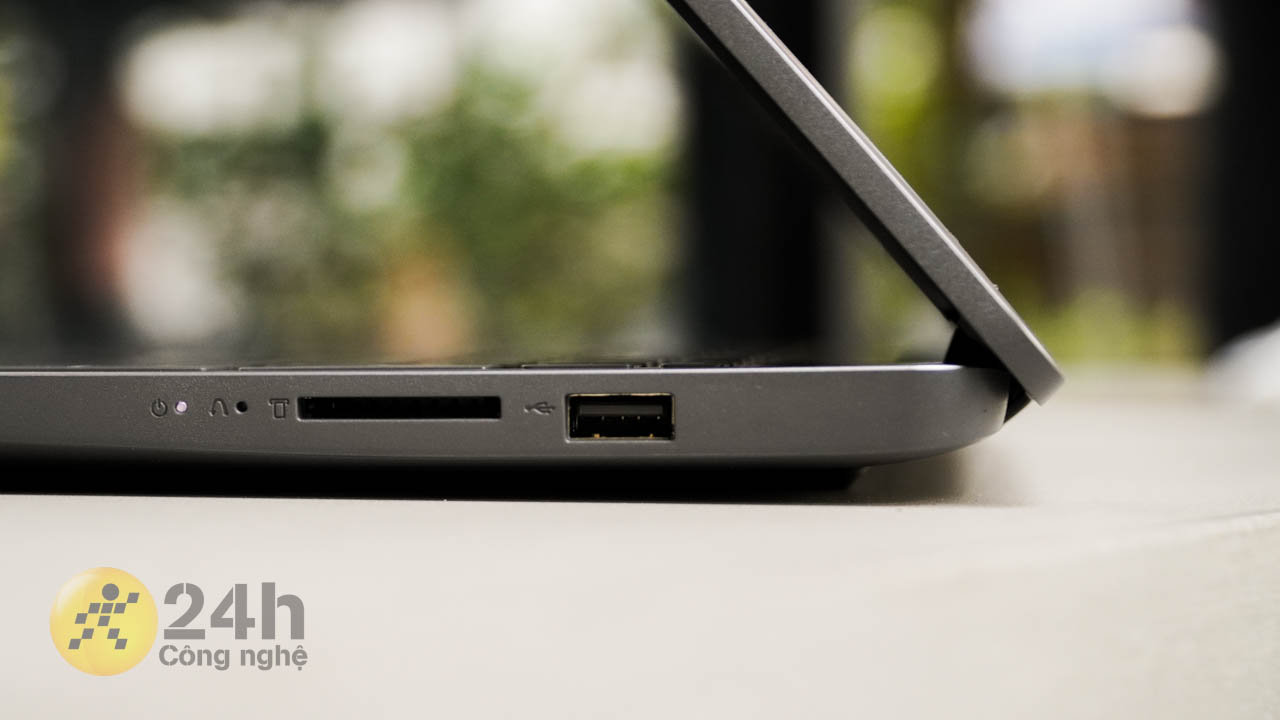 By the way, I will talk more about the keyboard of the laptop. The difference of the keyboard on Lenovo products is that the buttons have a harmonious design and very good bounce. However, in this version, you will not get the backlight below because the company has cut it to save production costs.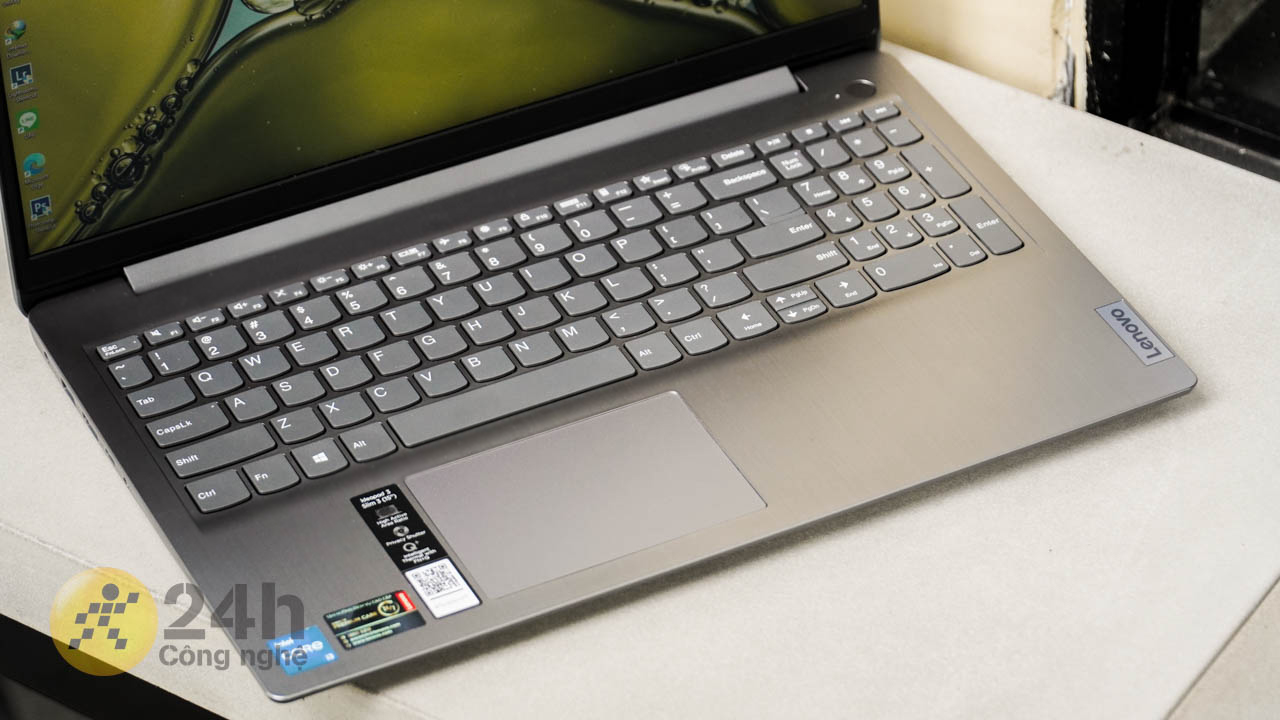 As for the touchpad, I appreciate that the touchpad gives a smooth experience and a very smooth surface. So you can manipulate it very easily and use it to run the deadline.
3. Lenovo IdeaPad 3 has a large screen
In order to help users get a large display space, Lenovo has equipped the Lenovo IdeaPad 3 with a 15.6-inch screen with Full HD resolution. Personally, I am satisfied when the company has subtly optimized the edges around the screen so that the display space is significantly increased.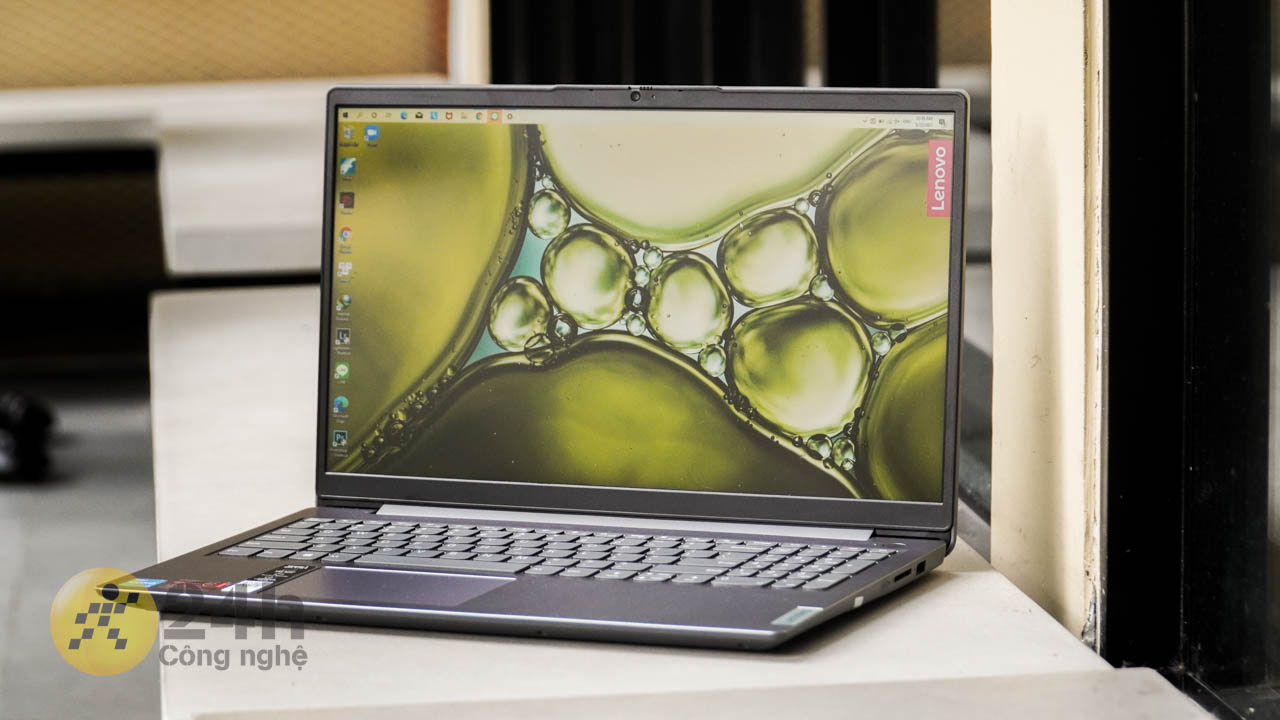 However, in this price range, you can get a better panel, but the Lenovo IdeaPad 3 is only equipped with TN panels. But in return, the laptop is integrated with Anti-Glare anti-glare technology that allows you to use the device in environments with direct light.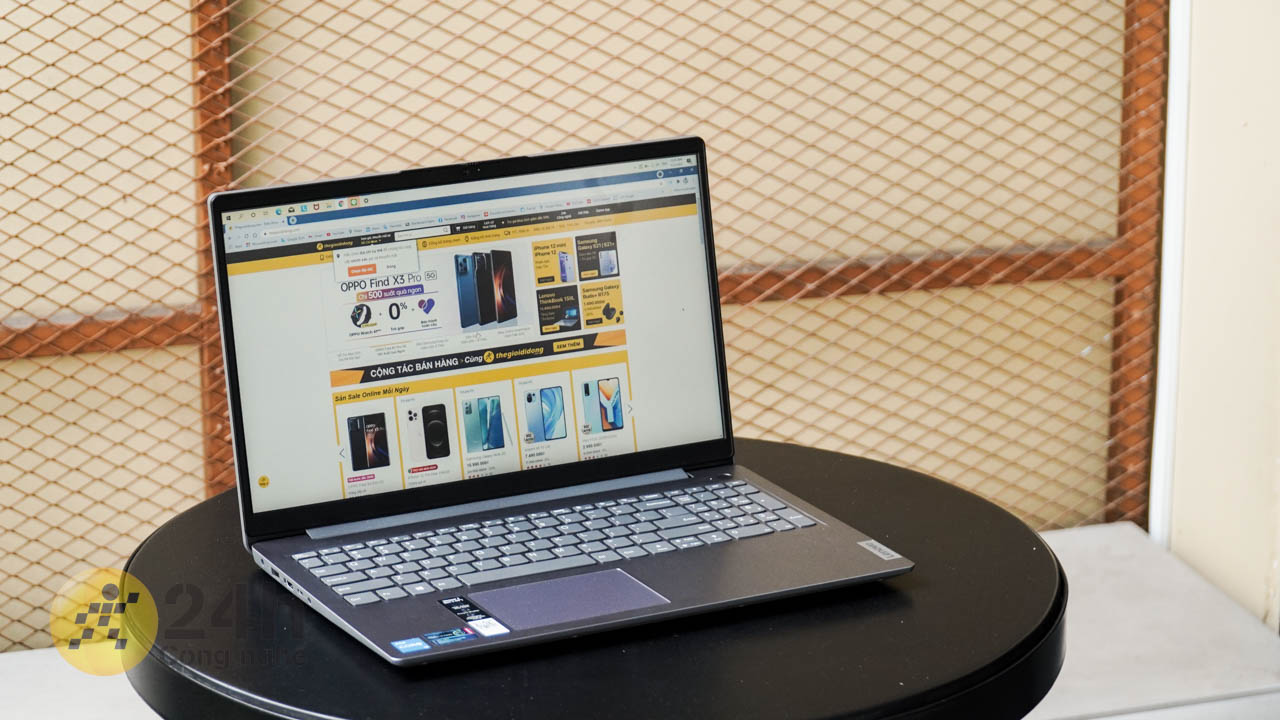 4. Long battery life is the bright spot on Lenovo IdeaPad 3
The last part I want to talk about in this article is battery life. I used BatteryMon software to measure the battery life of Lenovo IdeaPad 3, resulting in battery life of nearly 4 hours.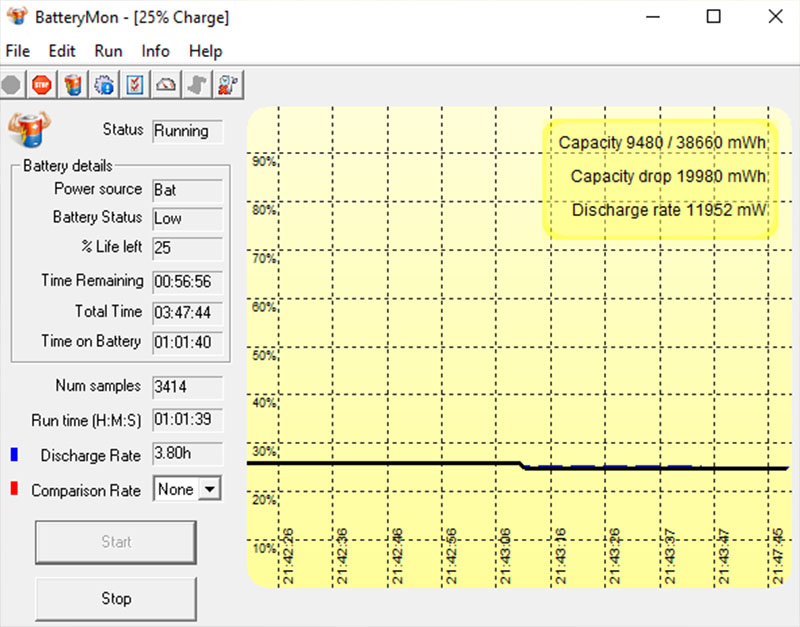 This process is measured by me for more than 1 hour. I am satisfied with the above results as the long duration can help users bring their laptops out to work and meet deadlines. But hey, if you go out, remember to wear a mask because the epidemic is currently very unstable.
summary
Lenovo IdeaPad 3 – if selected in this price range, I will not ignore 'her'. Not only offers stable performance, can handle many tasks, but also possesses a harmonious, simple but elegant design. Even the laptop's battery life of nearly 4 hours is also a plus point not to be missed on the Lenovo IdeaPad 3.
What do you think of this Lenovo IdeaPad 3? Leave a comment below and let me know.
See more:
Detailed evaluation of Lenovo IdeaPad Gaming 3: The harmonious combination between office laptop and gaming laptop, you will enjoy it!
Detailed evaluation of Lenovo ThinkBook 14s: Perfectly finished from the outside to the inside, worthy of a formidable opponent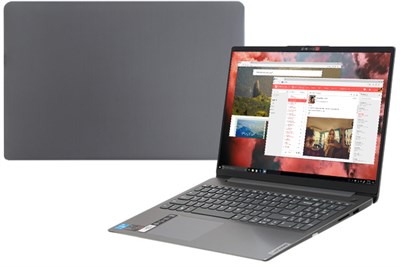 Lenovo Ideapad 3 15ITL6 i3 1115G4 (82H8004HVN)
14.990.000₫
See details
Edited by Vuong Gia Bao
Not satisfied with the article
1,129 views lượt
Related Posts
Lenovo Xiaoxin Pad Pro 2021 launched: The world's first tablet using Snapdragon 870 chip, impressively thin and light design


1




2 hours ago

Lenovo Xiaoxin Pad Plus launched: 2K screen, Snapdragon 750G gaming chip, 7,700 mAh battery, very affordable price


1




3 hours ago

Detailed review of Lenovo ThinkBook 14S Yoga: Good price, good configuration for daily tasks with a handy stylus


1 day ago

On hand Lenovo Yoga 9: Possessing a perfect look with a luxurious and elegant style


6 days ago

How are laptops under 10 million at Mobile World configured, enough to meet the needs of studying and working online?


6 days ago

Officially open for sale Lenovo Yoga 9 laptop, buy it immediately and receive a super promotion worth 4.6 million


1 week ago
.