The Bentley Mulsanne, launched in 2010, is said to be a competitor to the Rolls Royce Ghost Series II. The Bentley Mulsanne Speed ​​was launched at the 2014 Paris Motor Show, a change that helped the car create a faster, better version for the Mulsanne. It is known that the car was brought to Vietnam in the form of an imported private showroom in Hanoi.
With the Speed ​​version, the car has a length of 5,575 mm, width and height are 2,208 mm and 1,521 mm, respectively. The front bumper is easy to identify with a black grille diagonal made of stainless steel and surrounded by shiny Chrome trim along with rounded LED shackle. The car is put on bigp paint Sequin blue Making the car more special and outstanding.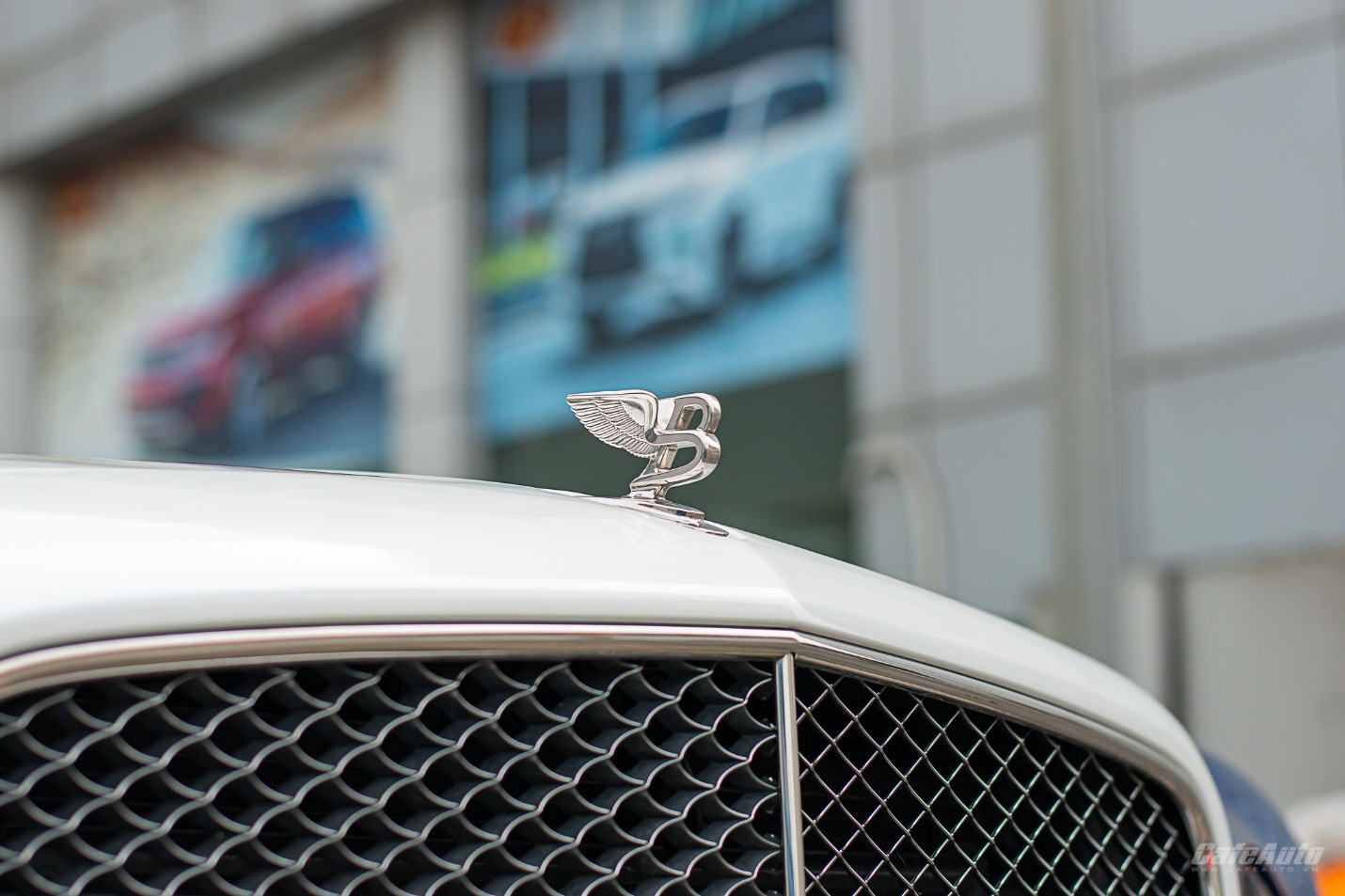 Vertical B logo of this luxury British car manufacturer is only available on the line Mulsanne.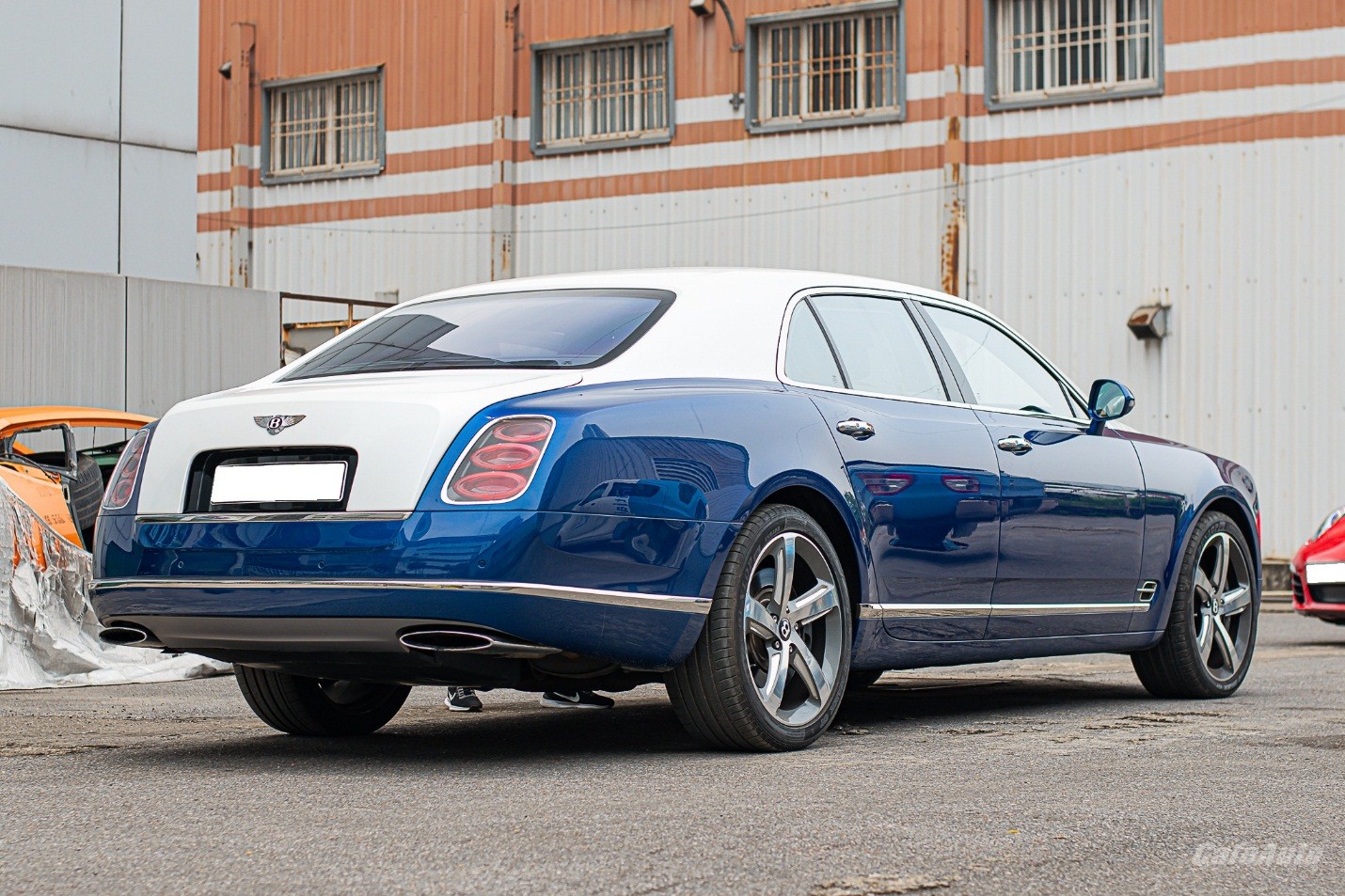 The sides and the rear of the car are covered with shiny chrome metal bars. The soft tail design is accompanied by a pair of taillights, a signature design surrounded by shiny Chrome trim. Equipped with double shiny oval exhaust.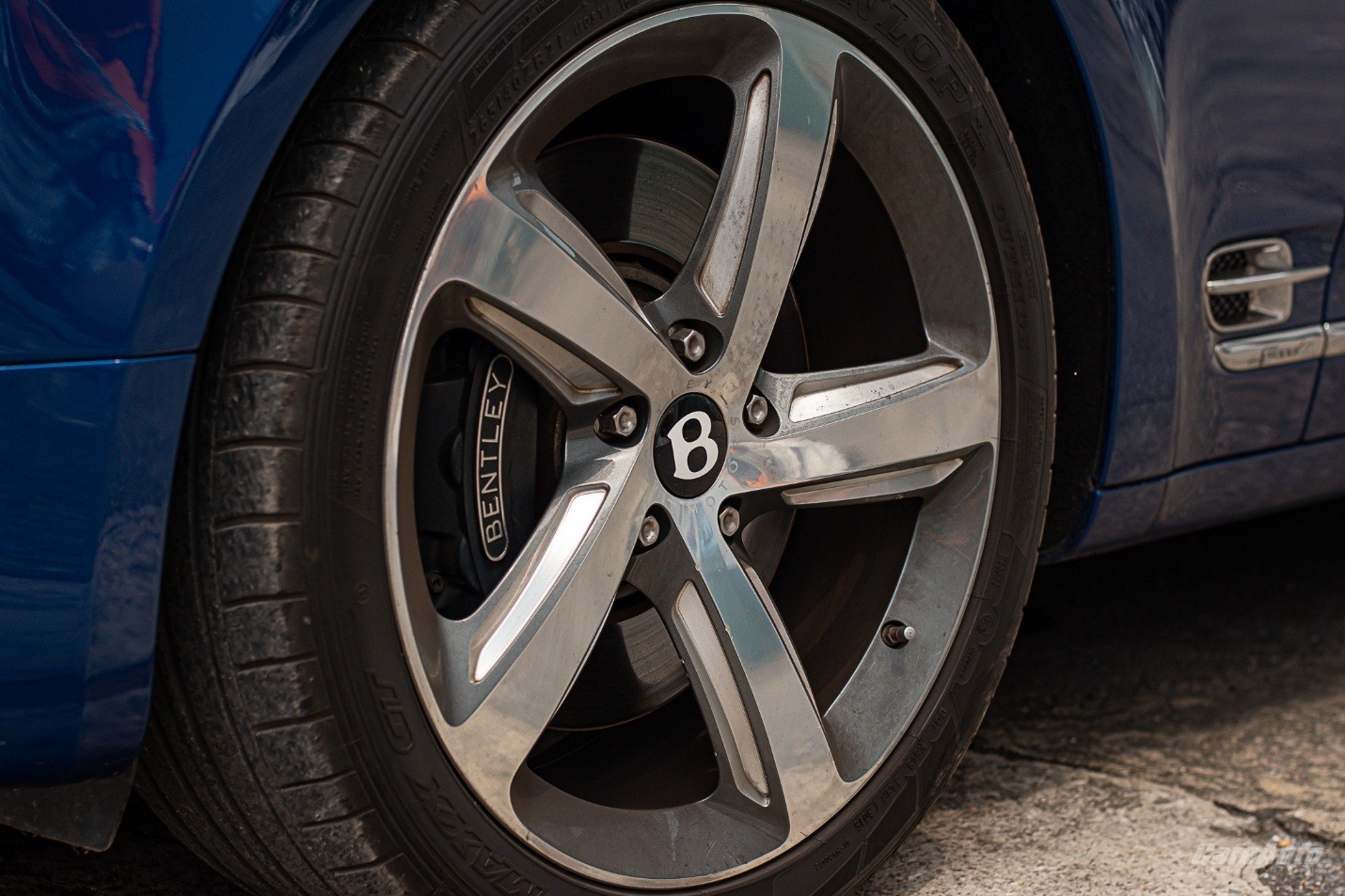 Vehicles equipped with wheels made from monolithic aluminum single-spoke 5-inch rigid 21 inch, along with large brake discs and black brake shackles.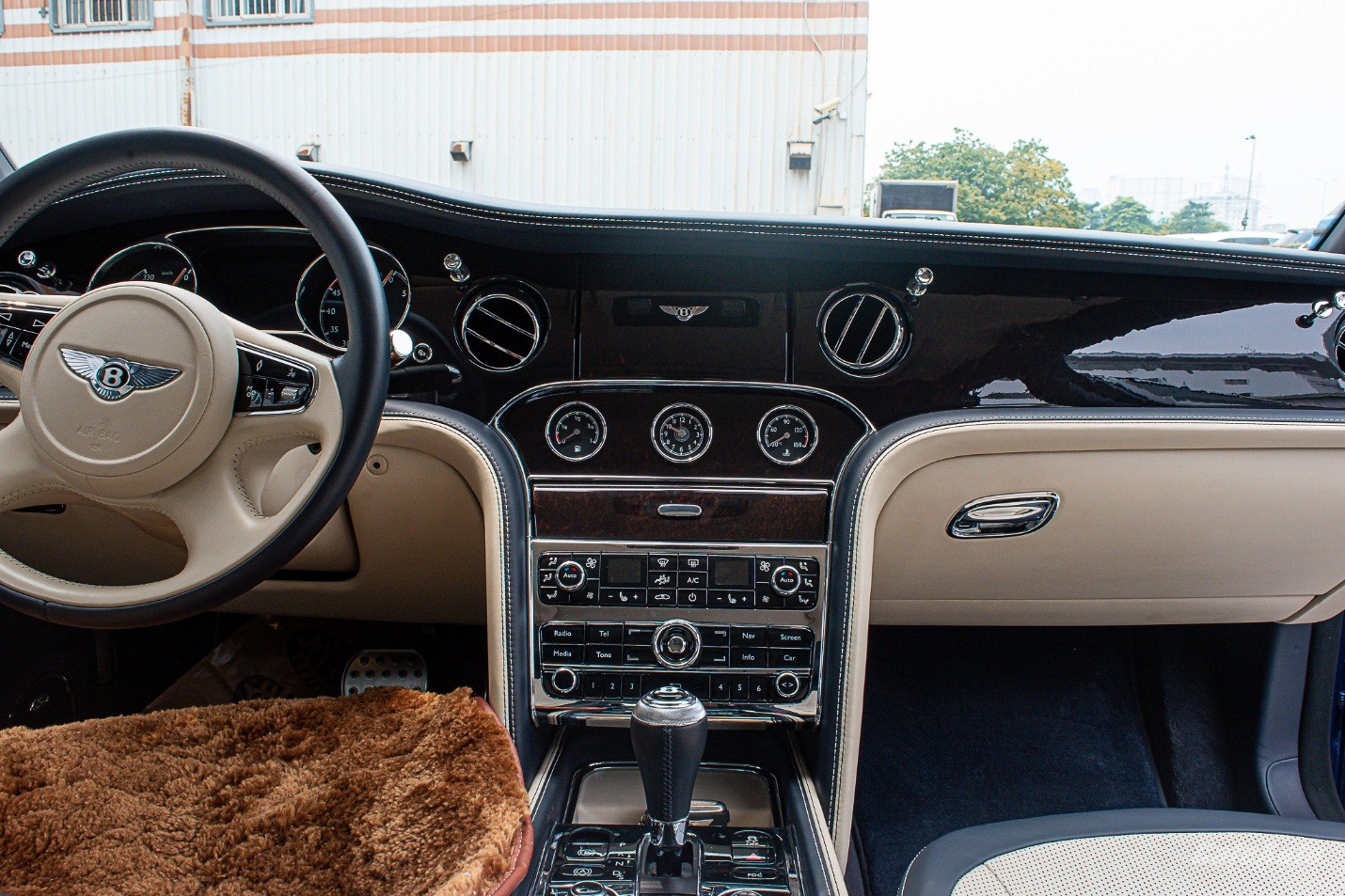 Going inside the interior is comfortable, class and luxurious. The details on the vehicle are perfectly leather, wood. The two main colors on the car are the contrast between the milky white Linen and Beluga black, the dashboard is covered with high-grade wood paneling Dark Stained Vavona.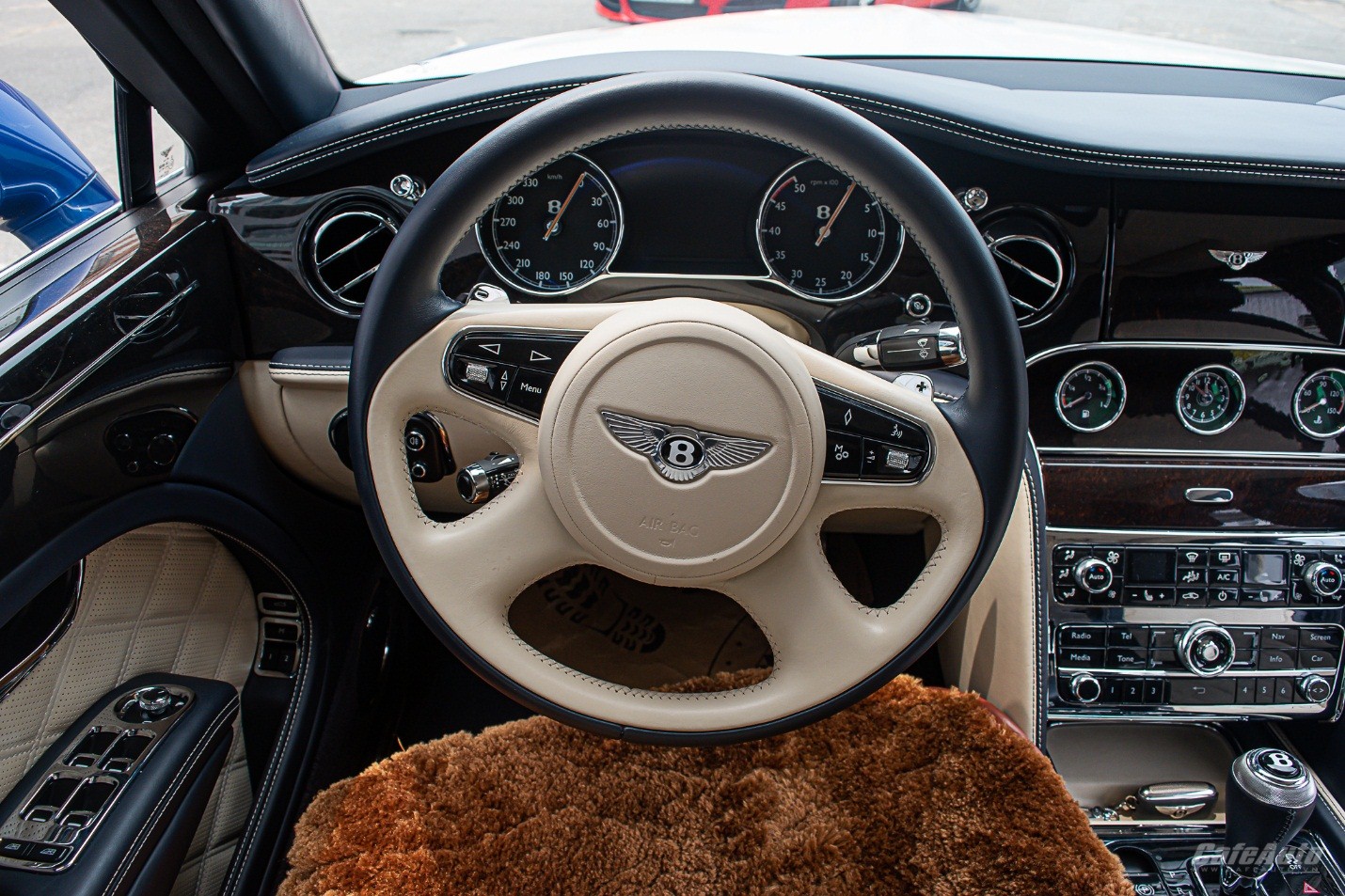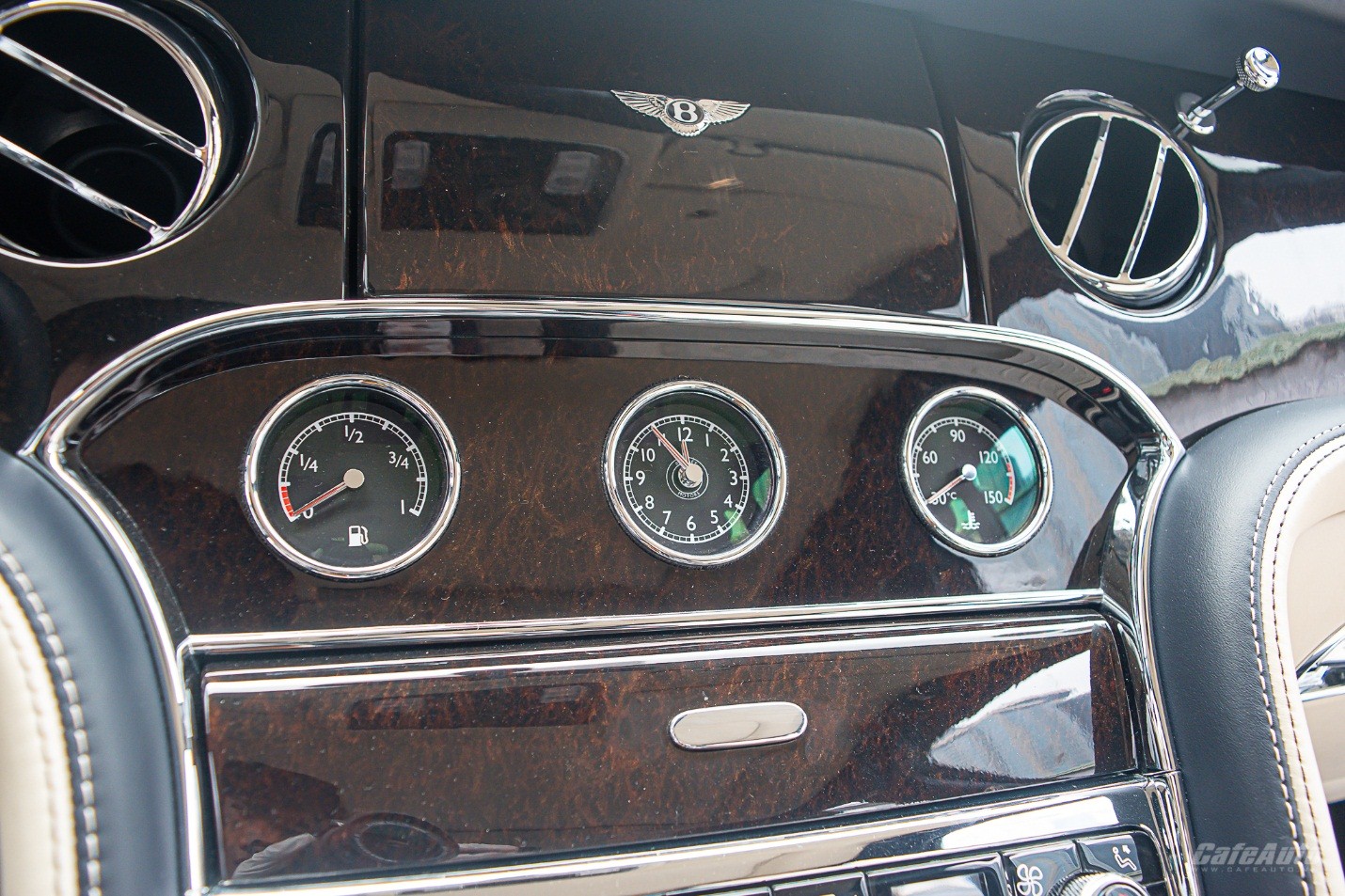 The luxurious leather-wrapped steering wheel incorporates comfortable buttons, a revolver table and classic round-speed design. There are 3 small meters in the center to control fuel level, time, temperature and coolant.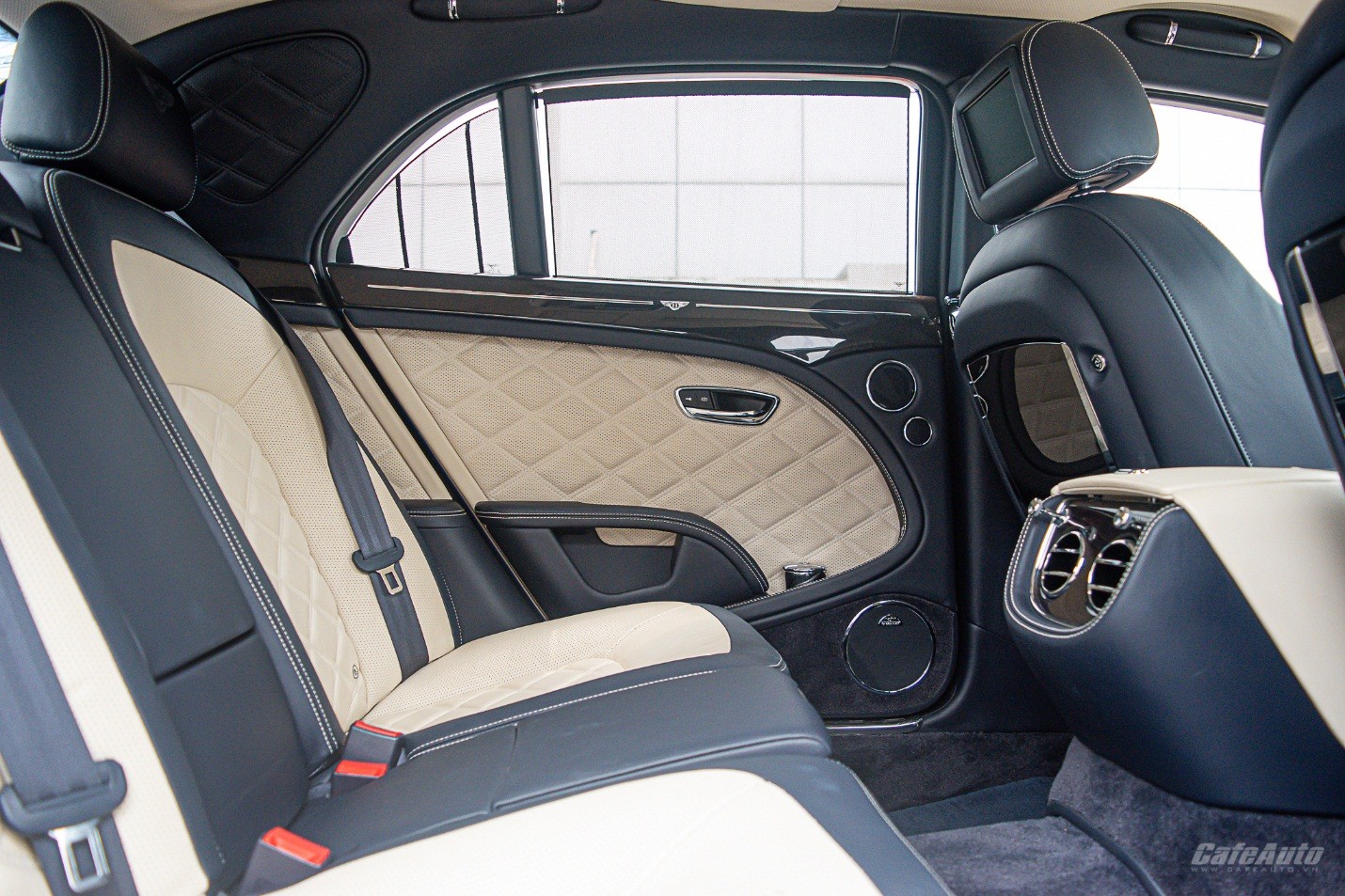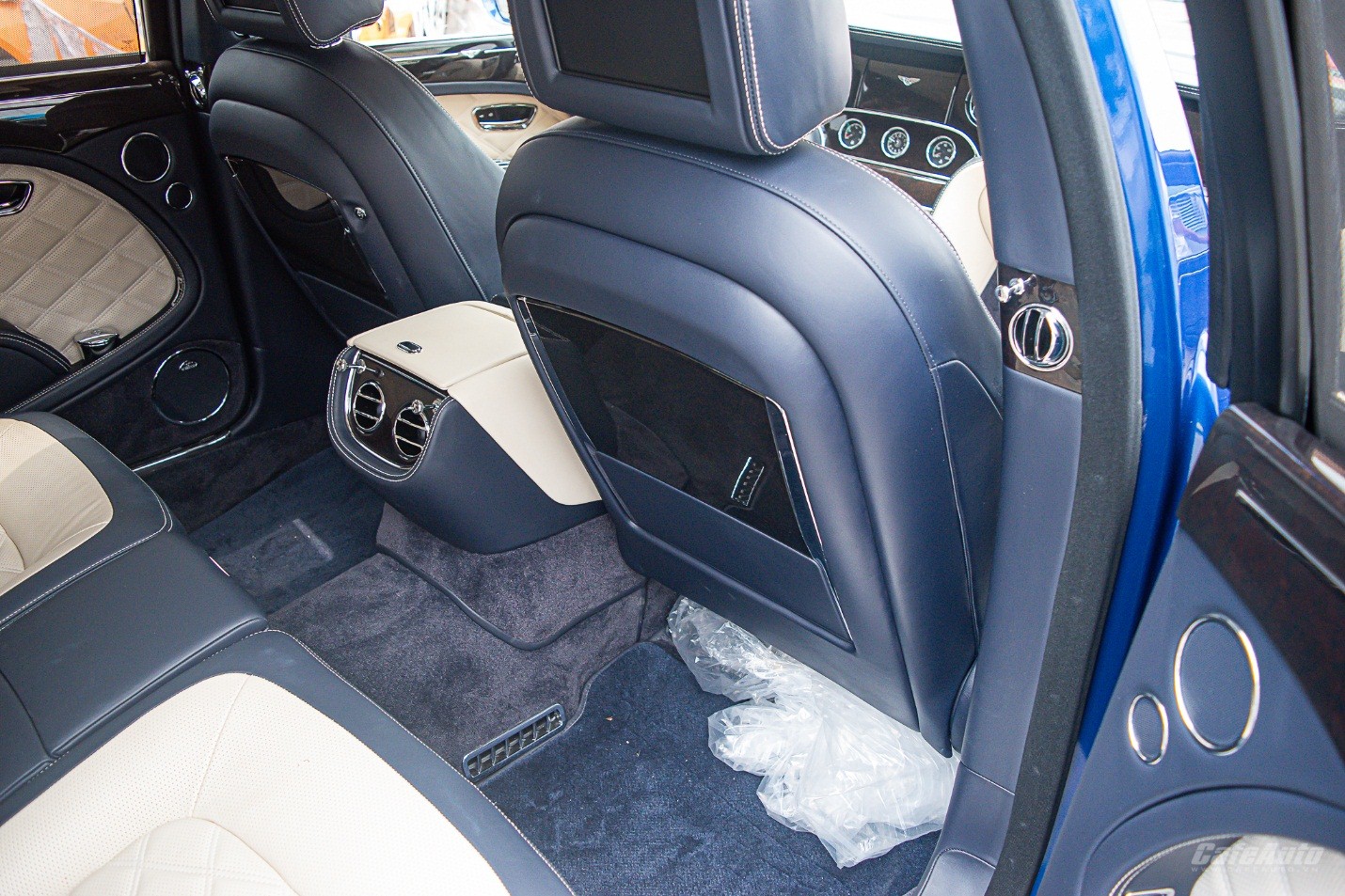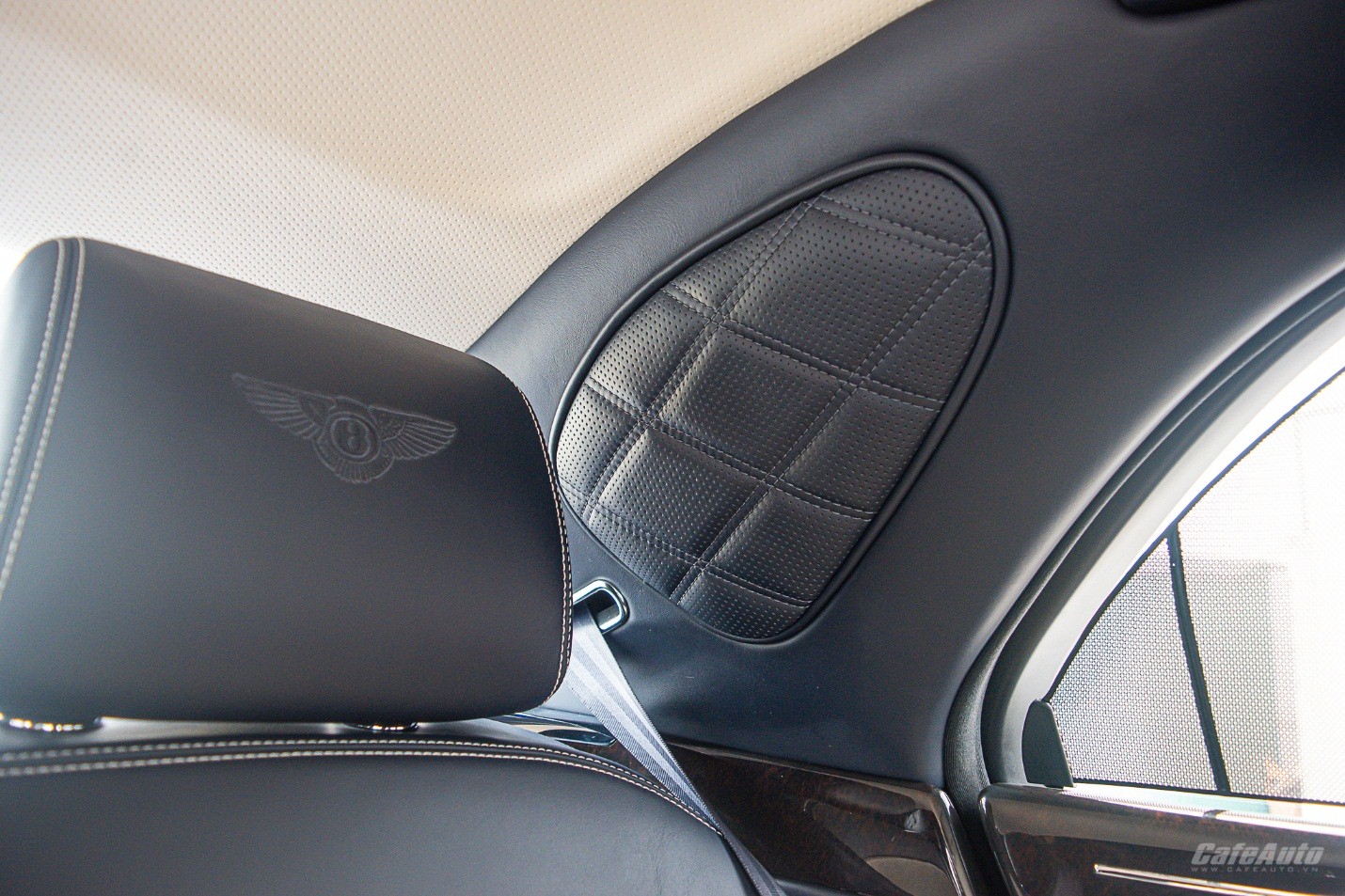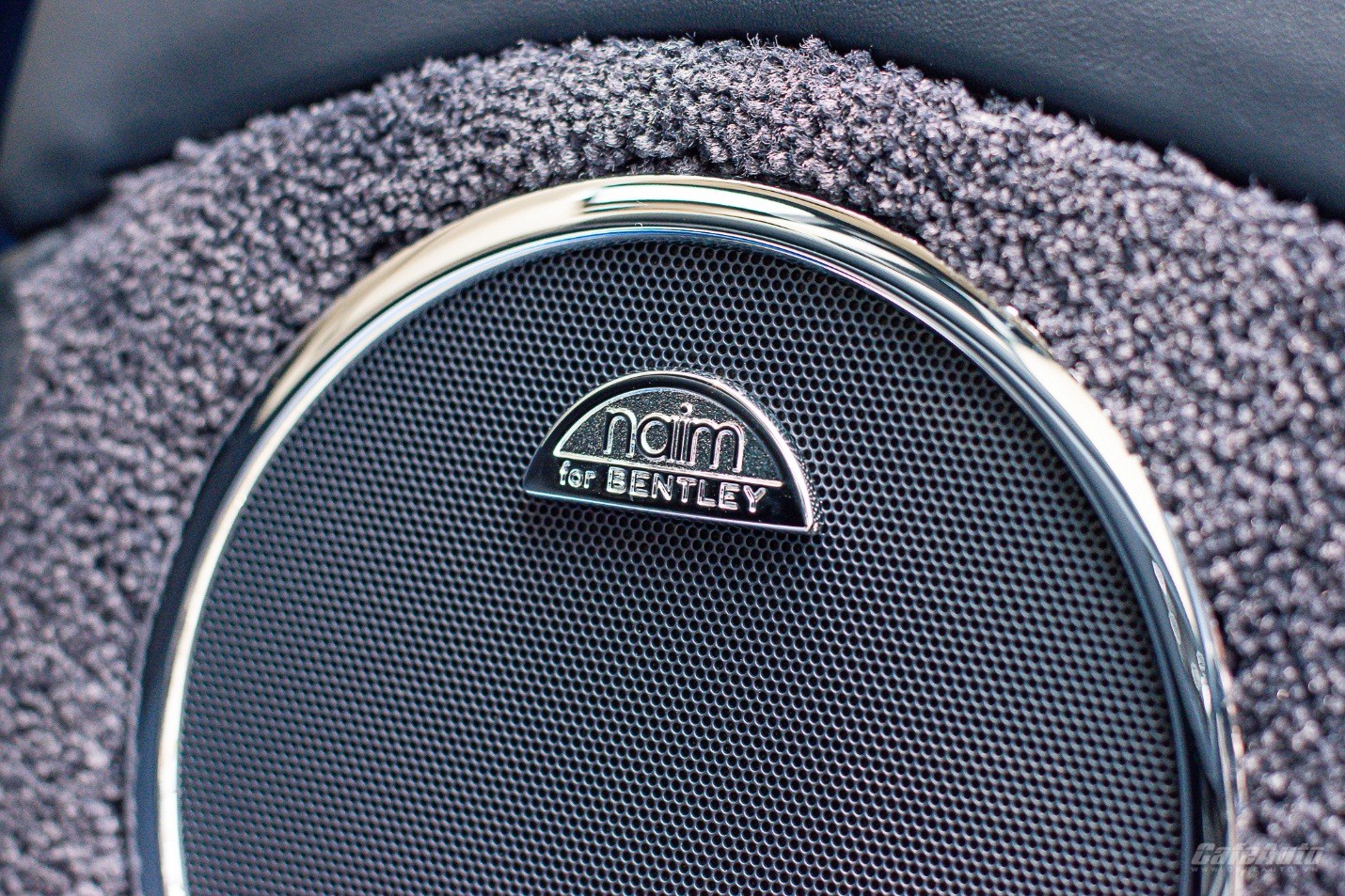 The passenger seat of Bentley Mulsanne Speed ​​demonstrates the class of the car company in the luxury of the most luxurious supercars in the world. Comfortable entertainment system with separate screen placed in the front seat, wifi transmitter, Bluetooth headset …. Modern audio system 14 speakers Naim power of 2,200 W.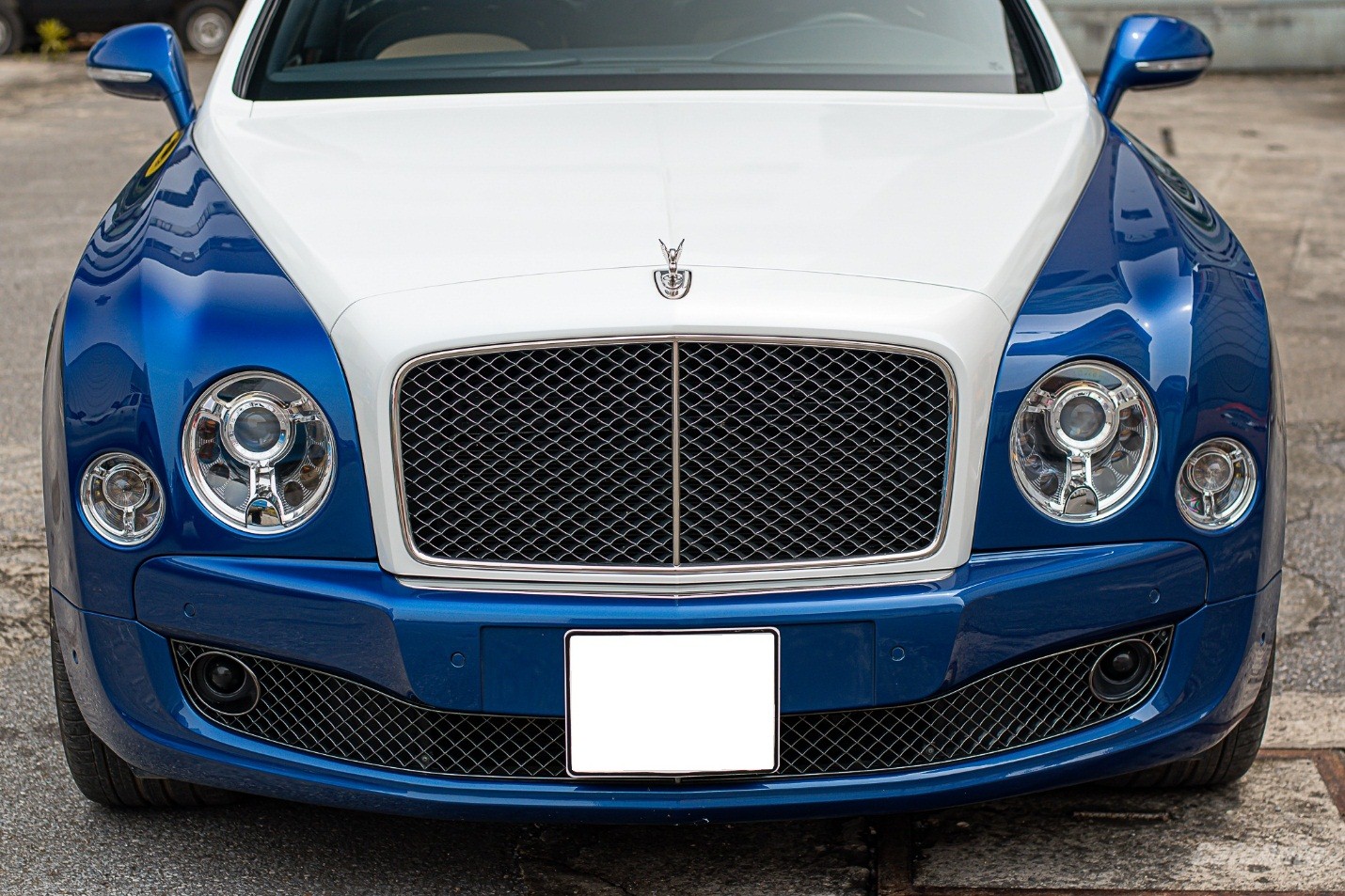 To be able to move the weight of 3,200 kg, the car is equipped with a 6.75 liter twin-turbocharged V8 engine with a capacity of 530 horsepower at 4,200 rpm and a maximum torque of 1,100 Nm at the engine from 1,750 rpm. Vehicles capable of accelerating from 0-100 km / h in 4.9 seconds before the machine reaches a maximum speed of 305 km / h. Vehicles with 3 operating modes Custom, Sport and Comfort.
Here are some pictures: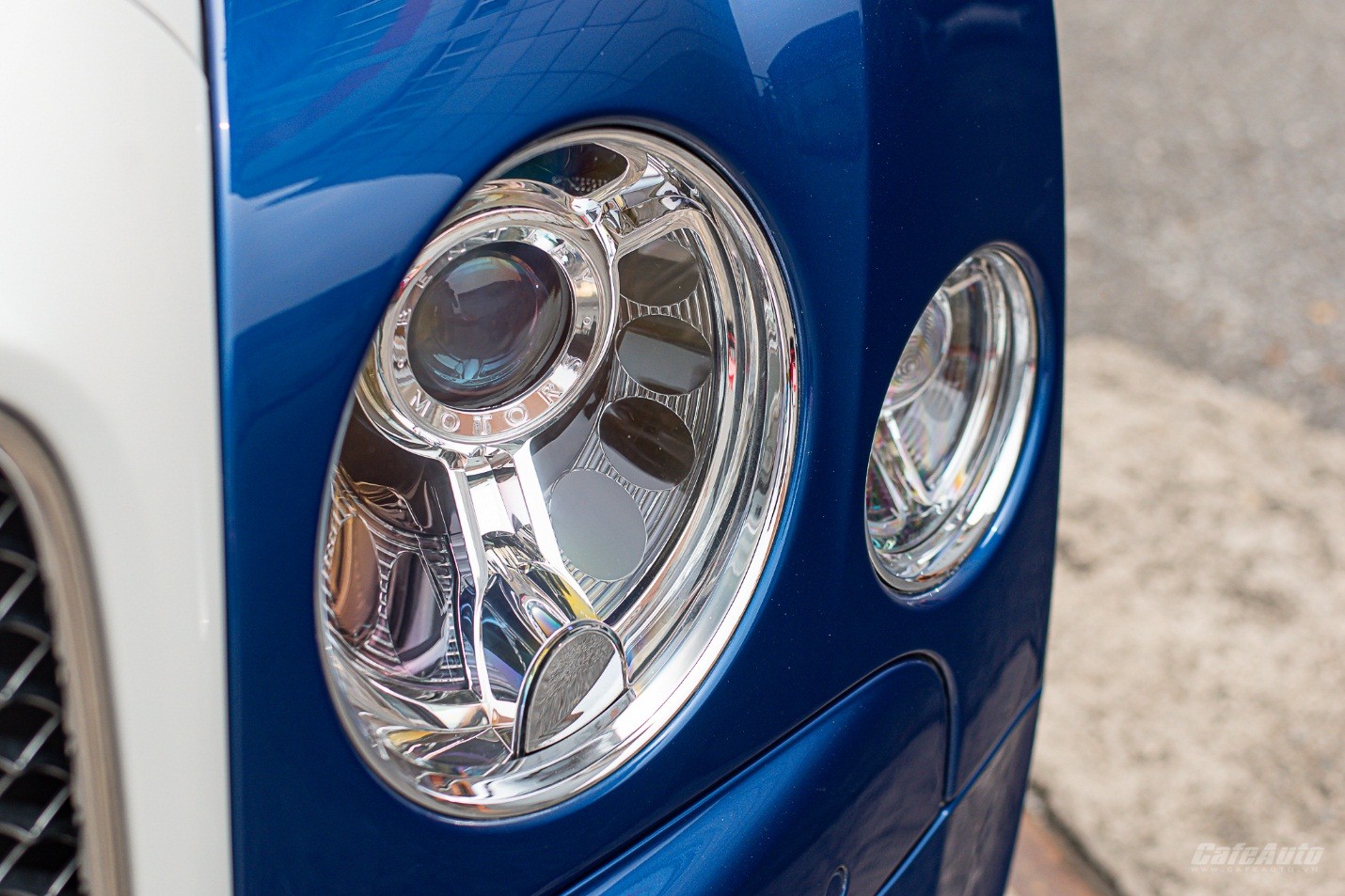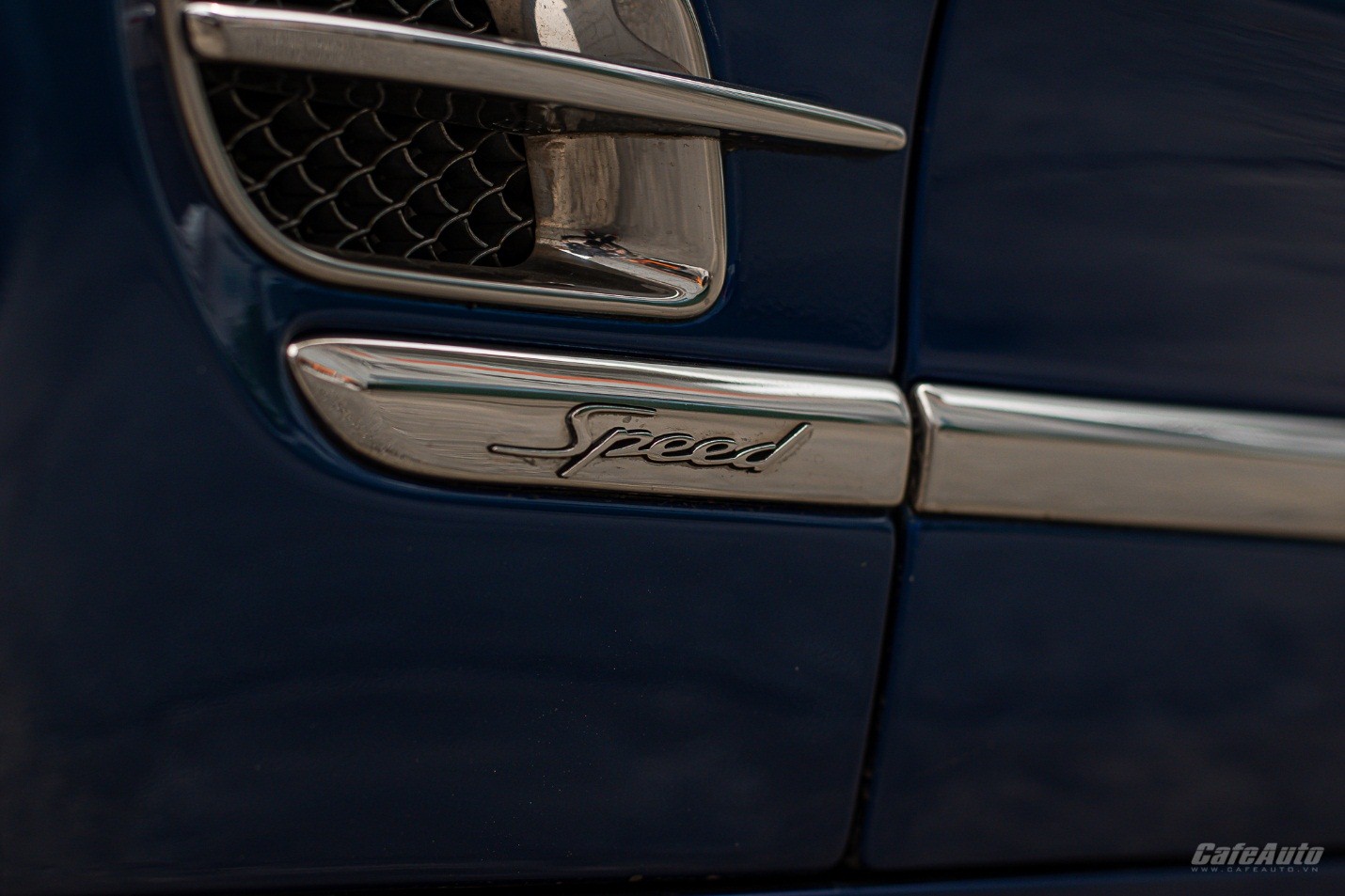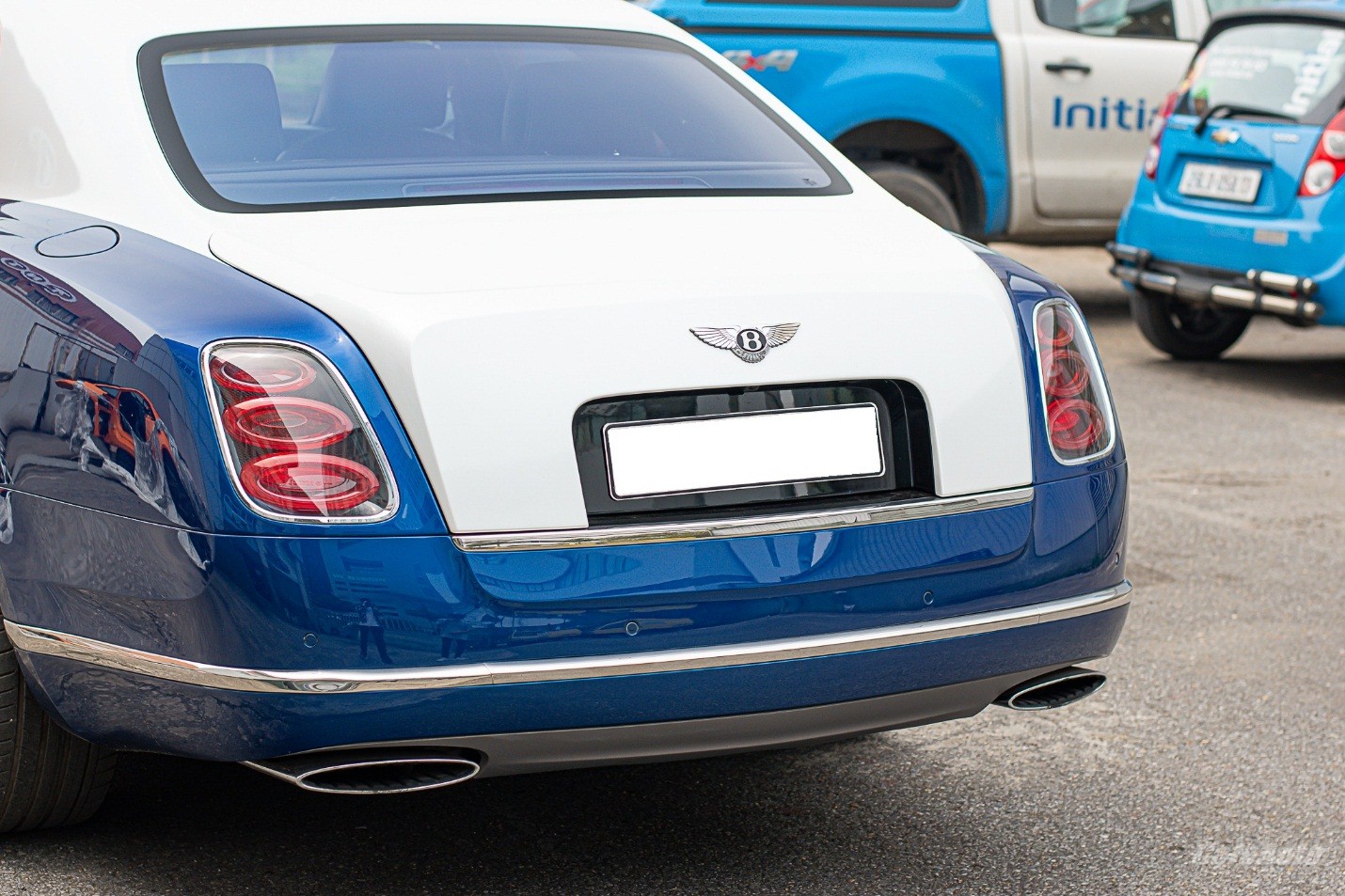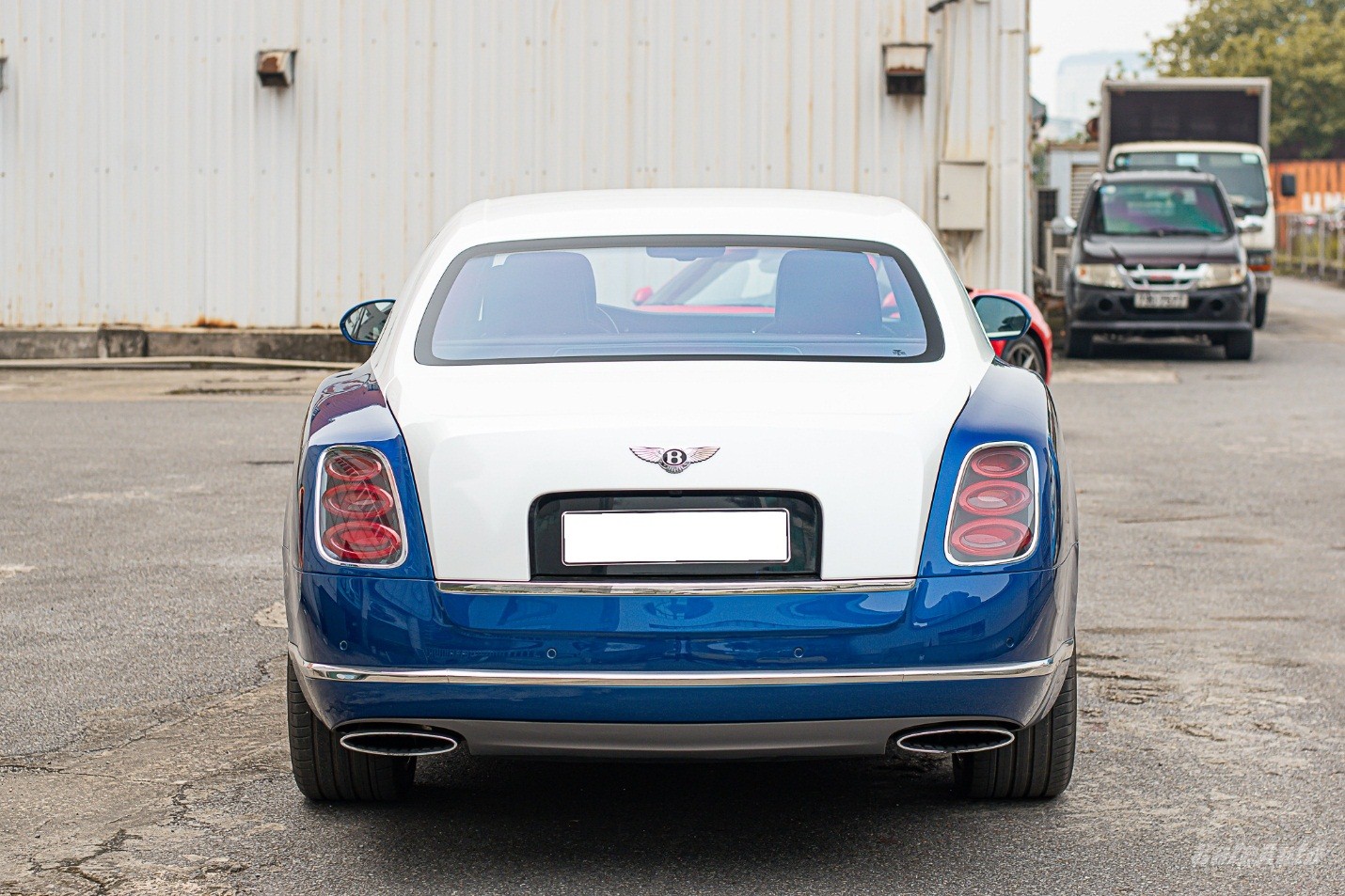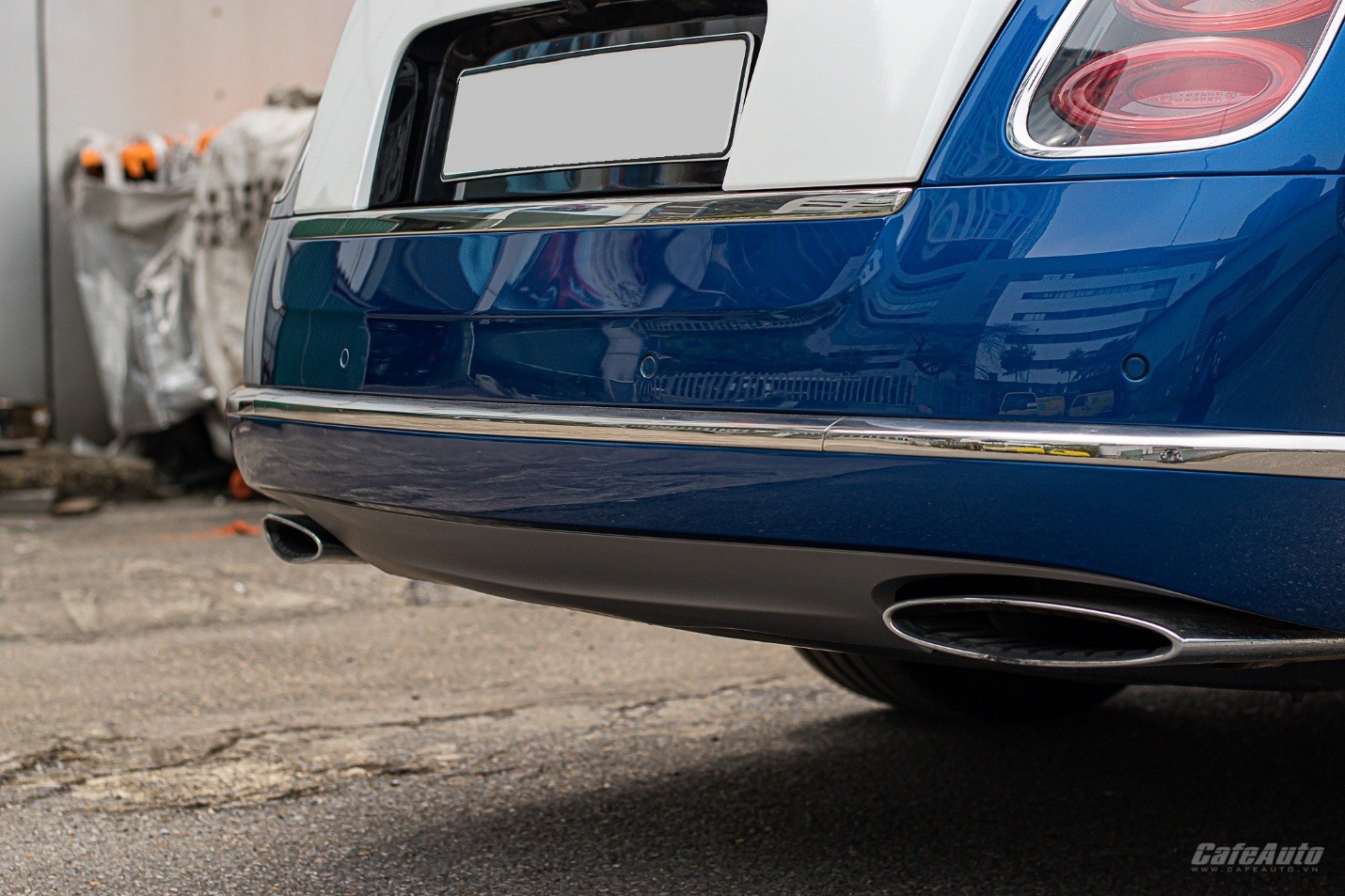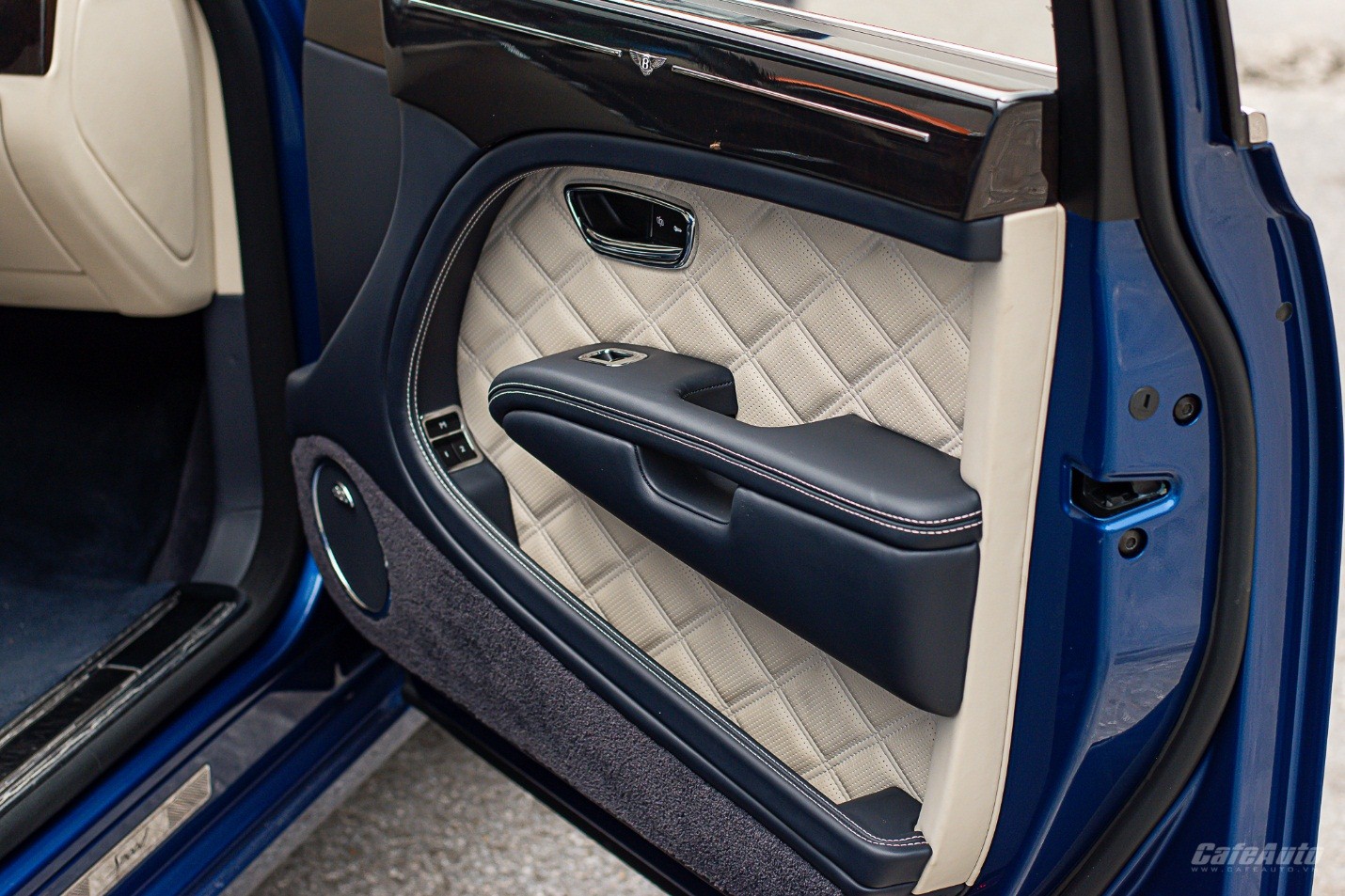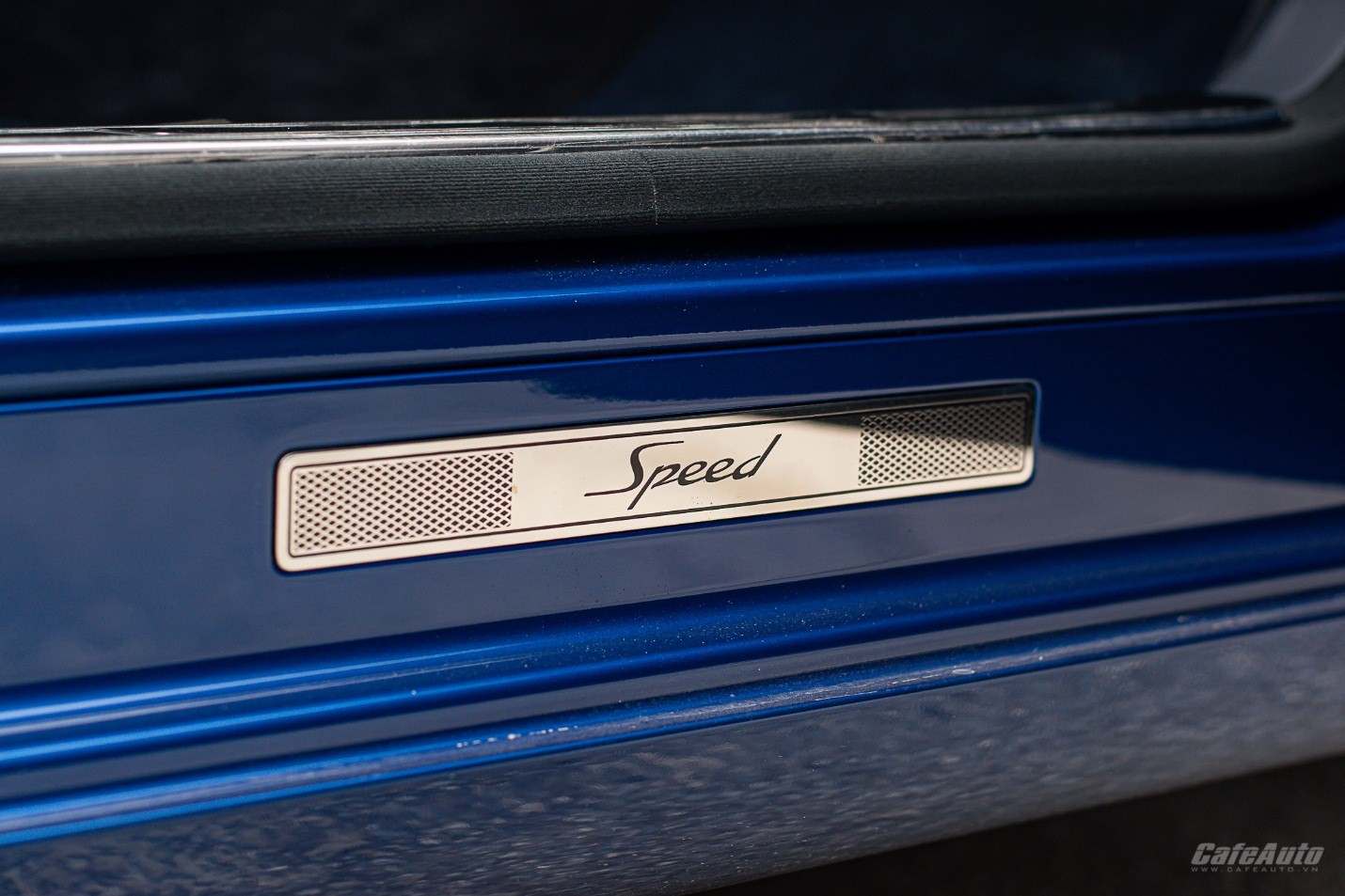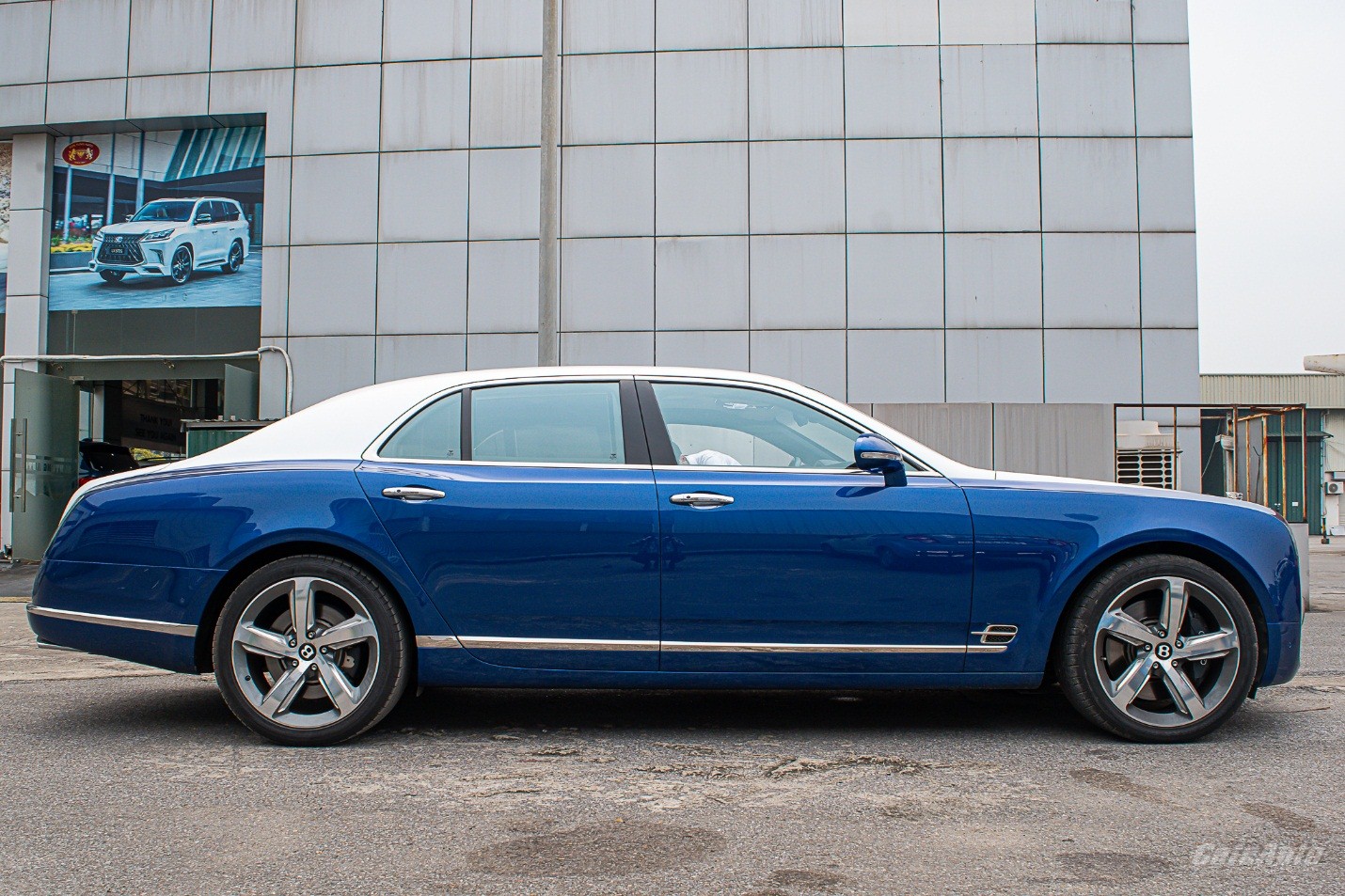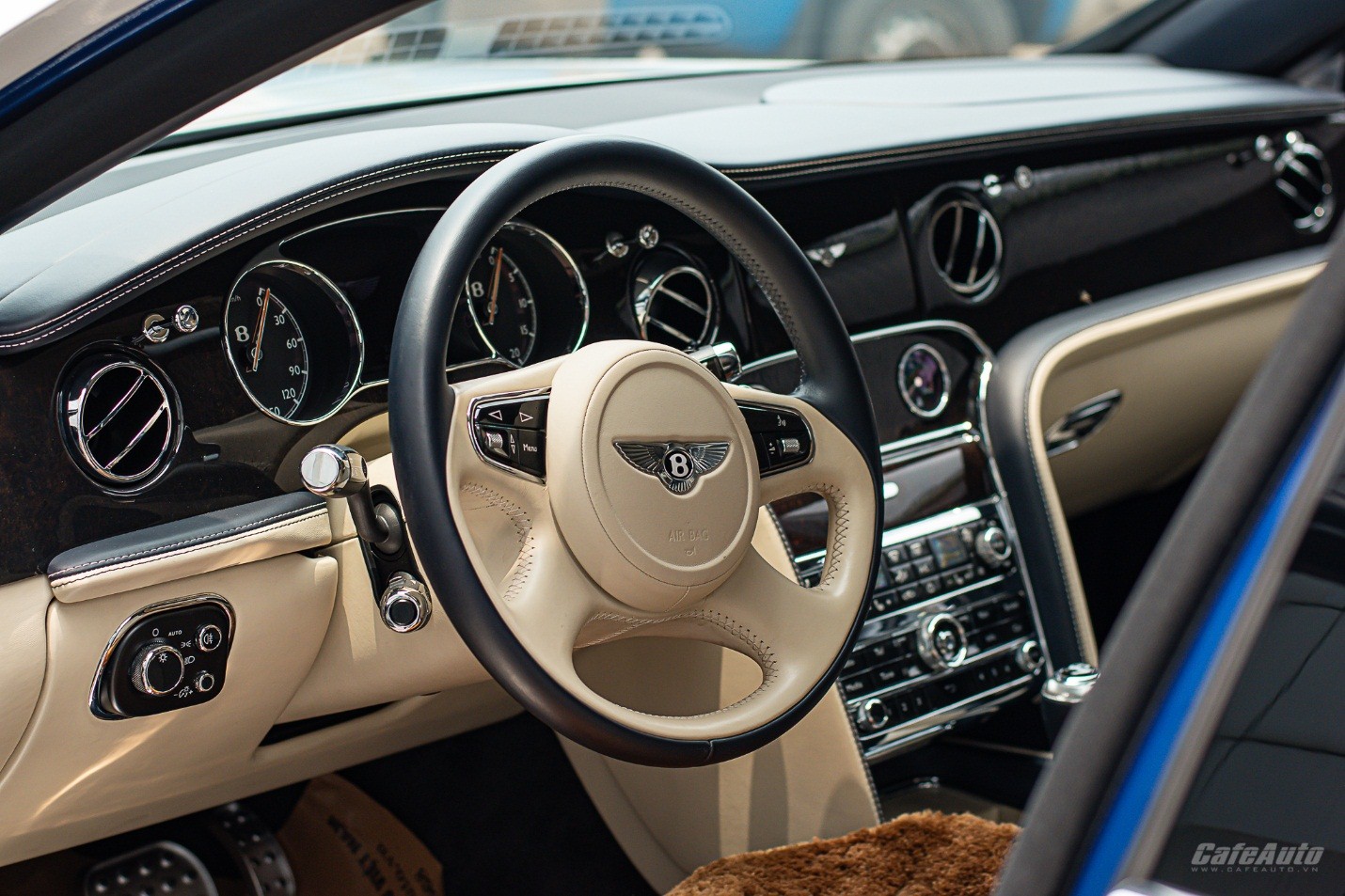 .