It has been two weeks since the PS5 was officially sold worldwide, but at present, it is difficult for gamers to order PS5 through the genuine Sony distribution website because of the shortage. Rare goods are common. In fact, Sony has confirmed that it has sold all of the PS5 produced and this is Sony's biggest new console launch ever, even surpassing the PS2 legend.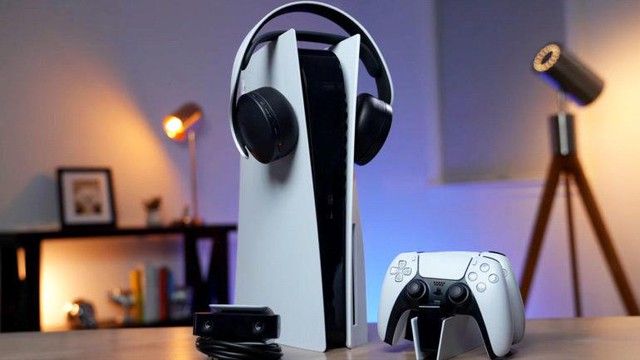 Through a Twitter post on the official PlayStation account, Sony has celebrated the epic launch of the PS5 by showing appreciation for the lucky PS5 owners. According to the post, Sony said it wanted to thank gamers everywhere for making the PS5 its biggest ever successful console launch ever. While it's not clear how many PS5s were sold at the time of launch, we could see how huge demand for the next console is putting pressure on Sony.
Moreover, with pre-orders PS5 sold out immediately in the US, Japan and many countries around the world. With the PS5 selling well on the day of its release and Sony commenting on "the demand for PS5 is unprecedented", it is not surprising that some gamers are still aspiring to have their own console. me. Thankfully, Sony has confirmed that it will release more "PS5 wave" from now until the end of the year.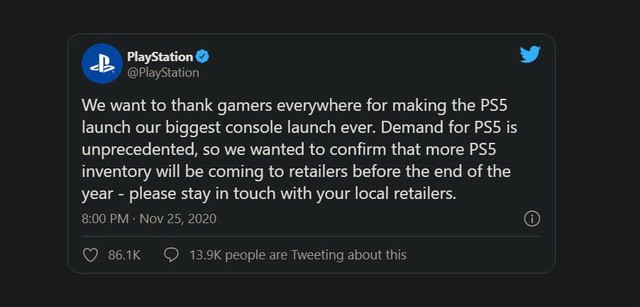 It is currently unclear how many PS5 units were sold at the time of launch, but according to preliminary data from VGChartz, within the first 24 hours after the launch date, the PS5 sold about 2.1. to 2.5 million units worldwide. This beat out sales of the Xbox Series X / S with just 1 million units sold in the first place, according to Microsoft. However, it is important to note that this is still preliminary sales data and none of these data has been confirmed by Sony yet. The Sony CEO just stated on Twitter that "everything is sold", which means that the number of PS5 units produced in the past year has been sold out.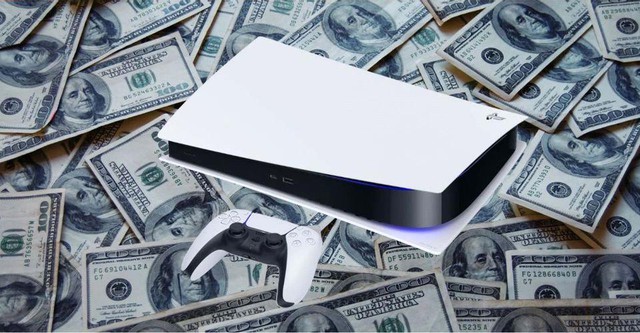 In a way, this high level of sales compared to the Xbox Series X / S makes a lot of sense. It has been reported that the PS5 outperformed Xbox Series X / S in Japan by 5 times, but to be fair, PlayStation is a much more popular brand in Japan than Xbox. PS5 sales in the US alone accounted for 1 to 1.2 million units. PlayStation has built a strong brand in the gaming industry, with many of the best-selling consoles in the world such as PS2, PS4 and recently PS5. With a hugely successful launch and an impressive first-day lineup, the PS5's success is likely to continue for a while to come.