Powerful configuration
As an effective "assistant" for workaholics, Dell Latitude is fully equipped: from the Intel® 8th generation Core ™ i5-8365U Processor, RAM 8GB to hard drive M.2 256GB Pcle. This configuration helps quickly and neatly handle everything you need. Especially for successful businessmen, this Latitude laptop is perfect when it comes to continuous work, ensuring everything goes out of control and more than expected.
In particular, with ExpressCharge, the product helps users experience the full, uninterrupted while allowing 80% charging in an hour.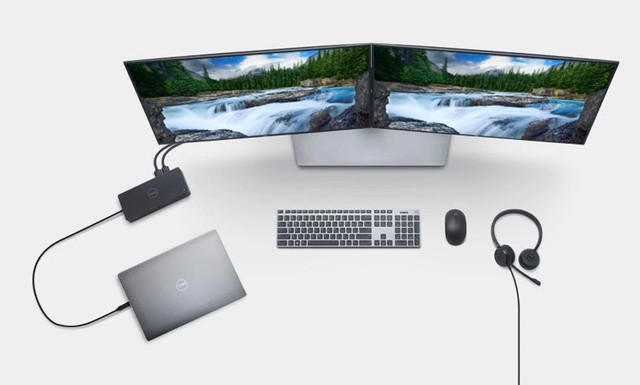 Latitude 7000 2-in-1 works on Windows 10 Pro operating system – The optimal solution for businesses with a myriad of smart applications and special features like Hyper-V to help access local network, create and run the virtual machine; Bitlocker helps encrypt data to ensure safety, and can combine domain names; Windows Ink helps to save ideas easily and conveniently; or Windows Information Protection helps control effective business data. Windows 10 version for Business supports multiple languages, including Vietnamese. Windows is the most reliable platform and Pro users will also receive special updates for businesses.
It can be said, Latitude's durable configuration for smooth operation, easy to switch applications without happening lag when using.
Impressive appearance
Ever since its launch, the look of the Latitude 7200 2-in-1 has been appreciated by technology. This is reflected in the detachable design, as powerful as a laptop, as stylish as a fashion accessory, meeting the needs of busy business people. Moreover, the main design is the new "transformed" aluminum and magnesium material for perfect and luxurious designs at every viewing angle. Regarding the stand, the flexibility to adjust the maximum viewing angle gives the most optimal experience.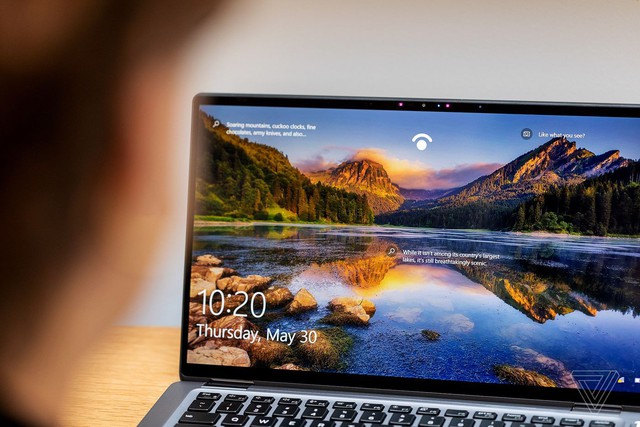 This ultra-thin hybrid laptop is also equipped with a 12.3-inch FHD screen, perfect for working and entertainment needs. You will be surprised by the tiny details such as the piece or the tiny snow particles that will be displayed crisp and authentic. The touchpad section is also very smooth, creating a sense of certainty every time you click. Flexible and easy-to-operate keypad is also a plus for this class of hybrid laptops.
Entrepreneurship standards
Start your energetic day with the power of fully-equipped ports: 2 most modern Thunderbolt ™ 3, HDMI and USB Type-C ports. The Latitude 7200 2-in-1's speakers are also rated great. What's more meaningful for a relaxing evening with light music or with your favorite movie.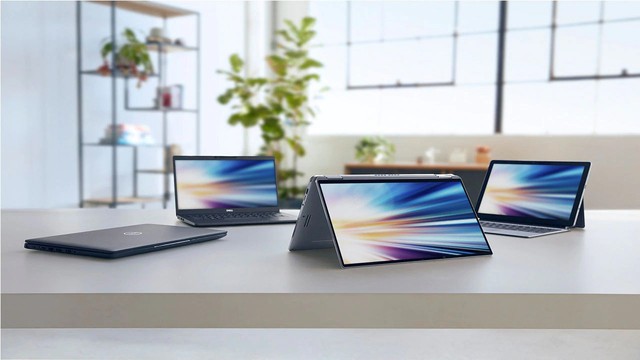 In addition, with the SafeID feature, the Latitude 7200 2-in-1 provides high security performance, allowing one-click login. Other vPro extensions also allow you to manage a remote device group easily. In particular, towards a sustainable lifestyle, Dell is committed to using recycled packaging from oceanic plastic. Enduring performance, environmental "green" appearance, Latitude 7200 2-in-1 from Dell deserves to be a powerful "assistant", a new era of entrepreneurship!
Latitude 7200 2-in-1 is warranted by ProSupport Plus – a premium warranty service that fully supports all ProSupport services and a special warranty for hard drives.