Lara Croft turns 25 this year, an anniversary that gives Square the opportunity to serve us a special edition of its titles gathered under the banner Tomb Raider: Definitive Survivor Trilogy coming to Xbox. An edition bringing together the three titles of Crystal Dynamics, Tomb Raider, Rise of the Tomb Raider and Shadow of the Tomb Raider all in their Definitive Edition, the opportunity for those who have not yet been able to try to live the adventures that have forged the young Lara Croft on Microsoft consoles, no information is available for the moment indicating any availability on Sony machines or on PCs.
As for the novelties, it is difficult to find a justification for such an edition other than the celebration of this anniversary. Indeed, despite a listing of games in 4k UHD / HDR10, no major improvement has been made to the titles in order to take full advantage of the power of the latest Series. If PC gamers could take advantage of a Raytracing mode on the latest Shadow of the Tomb Raider, that is by no means here.
4k enthusiasts will have to be content with a framerate of 30 frames per second, the 60 fps only allowing a 1080p display. AMD's recent announcement and update to implement a system similar to Nvidia's DLSS on its chips, which we recall on Xbox Series and PS5, may lead publishers to release new functions in the future.
These three titles, you can imagine, are already playable on the latest releases from Microsoft, it is therefore advisable to recommend this Survivor edition to those who could not have put their hands on it. For others who would like to celebrate the birthday of their favorite heroine with dignity, we are promised various events that will take place during the year 2021, including the arrival of an animated series on Netflix, the announcement of a sequel to adventures of Lara in the cinema produced by MGM or the Free to Play mobile Tomb Raider Reloaded.
The studio also continues to teaser the next installment of Lara's adventures. After the establishment of a website by Square, we are told a little more about this new game which will aim to unify the frameworks of the two trilogies. It seems important for the teams to keep a certain consistency between the universes and thus bring Lara to the end of the road. Unfortunately, we will have to be more patient before learning more, but there is no doubt that this year will not fail to reveal us a little more about the title. Tomb Raider: Definitive Survivor Trilogy due out on Xbox Series (and more if you like) on March 18, 2021.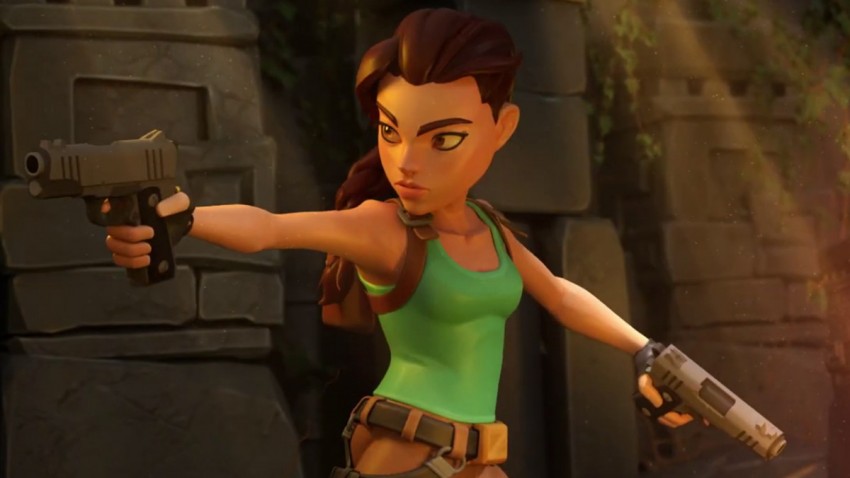 Hypodiko