The dark mode of WhatsApp is expected to appear soon, and we have managed to collect some hints and previews to show how it will look when it arrives. In fact, the latest development shows that the app will receive not one but two different dark modes.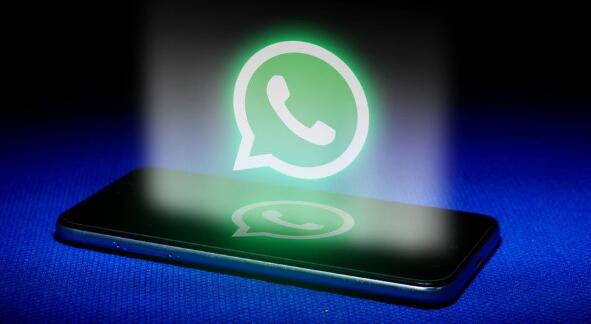 Since the launch of Android 10 and iOS 13, these two features have their own system-wide dark mode, so developers have been eager to create dark versions of their apps. Google Chrome, Instagram, Facebook, LinkedIn and Twitter all have smart dark options available, but so far, WhatsApp still looks pale and interesting. However, all this seems likely to change.
If you want to be the first to try the dark mode when WhatsApp is launched, we recommend that you join the beta version of the program so you can test it globally. If you are using an Android device, you can register and download the beta version through the Google Play Store.
The beta version of iOS is currently full, but it can be reopened at any time. If so, you need to install TestFlight on your device and then register to join the program.
What to expect
According to WABetaInfo, which specializes in analyzing the beta version of WhatsApp, the app's developers are currently working in two different dark modes and are optimizing the new design before its release.
Exploring the installation files of WhatsApp Beta will find a variety of assets labeled "Night Mode", including these new black and dark blue-green message bubbles
Even if you are a member of the Beta program, you will not see the option to activate the dark mode, but by dragging the APK file of the application, you can find various graphic resources that will be used when the version is finally released.
At first glance, the new color scheme is mainly dark blue/green, rather than black or gray, and if you choose the system-wide dark mode of the phone, it will automatically activate. The startup screen of the application is also expected to be dimmed, which can avoid problems with some applications, that is, people who use dark mode are startled by unexpected white light.
However, it now appears that the designer has slightly changed the strategy and is now developing two different dark modes: one with a dark gray background and the other with black.
The black version may be optimized for AMOLED screens. The black pixels on these screens are actually turned off, which uses less power (at least in theory).
WhatsApp's sticker and emoji menu has been updated to a dark background, and the developers have been working hard to adapt to the application's signature message prompt box with a new look, which will be used in two dark modes.
We can also see that there are some other new features appearing with these two dark modes, including self-destruct messages, which will be deleted after a period of time. Based on the leaked screen capture, it seems that you can set the message to be deleted after a time between five minutes and an hour.
Competitor messaging apps Facebook Messenger, Telegram and Signal already offer similar features, so it has expired.
The Beta version also reveals a new option that allows you to completely hide updates to muted contacts. Currently, if you mute a contact, its updates will be grayed out but still visible. After the new update rolls out, you will be able to hide them completely and only see them when you choose.
When it comes
We don't know yet; the developers of WhatsApp don't seem to be in a hurry to complete and release the dark mode of the app, nor have they revealed when the option will be available.
When WhatsApp finally receives its dark makeover, we will provide full instructions on how to activate it and initiate messaging in style.
Other ways to extend battery life in WhatsApp
One of the main reasons you might want to try dark mode for WhatsApp is to extend battery life, but there are other ways to make the app save power until the settings are available.
Enter the application settings, select "Chat" and click on "Wallpaper", then select "Monochrome" and choose a darker color than the standard light gray background. This will not change the color of message bubbles, menus and other interface elements, but Google's research has found that black pixels consume much less power than other colors.
It is not the same as the actual dark mode, but switching to a black wallpaper when using WhatsApp can help save battery life
By default, WhatsApp will download a large number of files in the background, which will actually drain your phone's battery, so you can also save battery by opening WhatsApp's settings and selecting "Data and Storage Usage".
Here. You can choose when to download media (when to use mobile data, when to connect to Wi-Fi and when to roam). If you turn them off, the videos and images sent in the message will only be downloaded when you click on them.
Activating the phone's own power saving mode is another way to make the phone last longer between charges. Depending on the settings you choose, this may reduce the brightness of the screen, stop sending and receiving data while running apps in the background, and limit the CPU speed. Whether you are willing to extend performance to extend battery life is up to you.
Solemnly declare: The copyright of this article belongs to the original author. The reprinted article is only for the purpose of disseminating more information. If the author's information is incorrectly marked, please contact us to modify or delete it as soon as possible. Thank you.
.