Mbigo MBI X, S and V all have the same engine power. Three MBIGO electric vehicles have 3 separate driving modes, including Eco (Eco), Standard (Sport and Sport), controlled by the right thumb switch. In economical mode, all 3 MBIGO vehicles only operate with a maximum capacity of 6.9 horsepower, helping the car to save electricity and make the driver operate the car more smoothly and smoothly.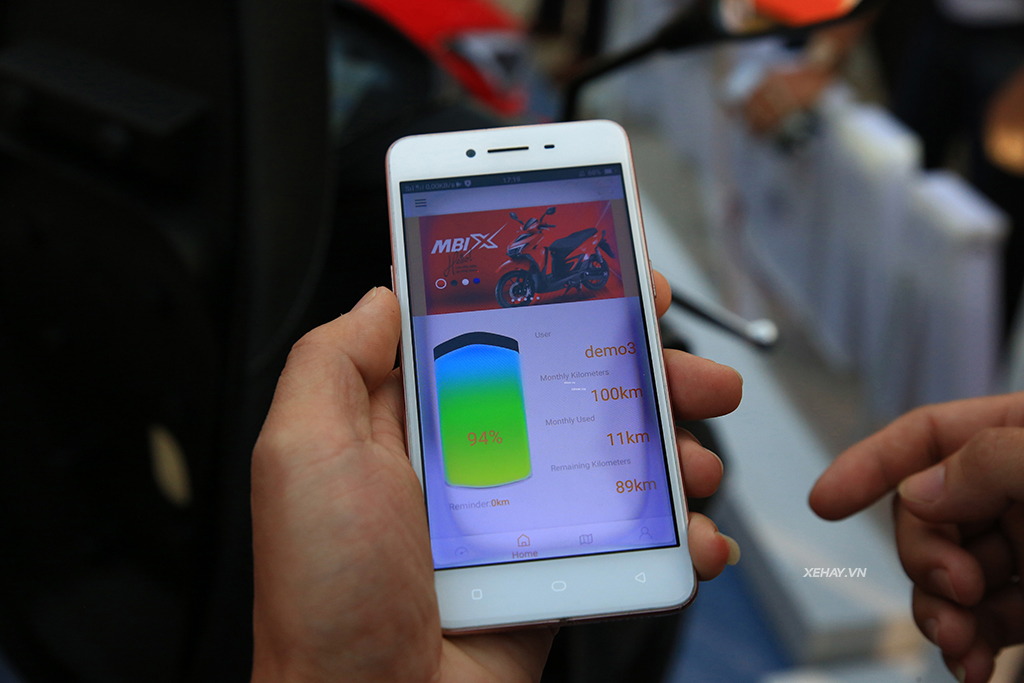 In contrast, when activating the sport driving mode, the car can reach a maximum capacity of up to 19.3 horsepower, stronger than the 150cc petrol scooter currently available on the market. With such abundant energy, the car can accelerate to 100 km / h in just 5 seconds and reach a maximum speed of 110 km / h. Besides the ability to climb 17 degrees with a speed of 36 km / h. These are extremely impressive parameters, equivalent to the sports-car-clutch model, especially the ability to accelerate from a stationary position. Of course, the ability of Mbigo also outperforms the familiar electric motorbike models in Vietnam. Say no exaggeration, the Mbigo trio is like the "super cars" in the electric motorbike village!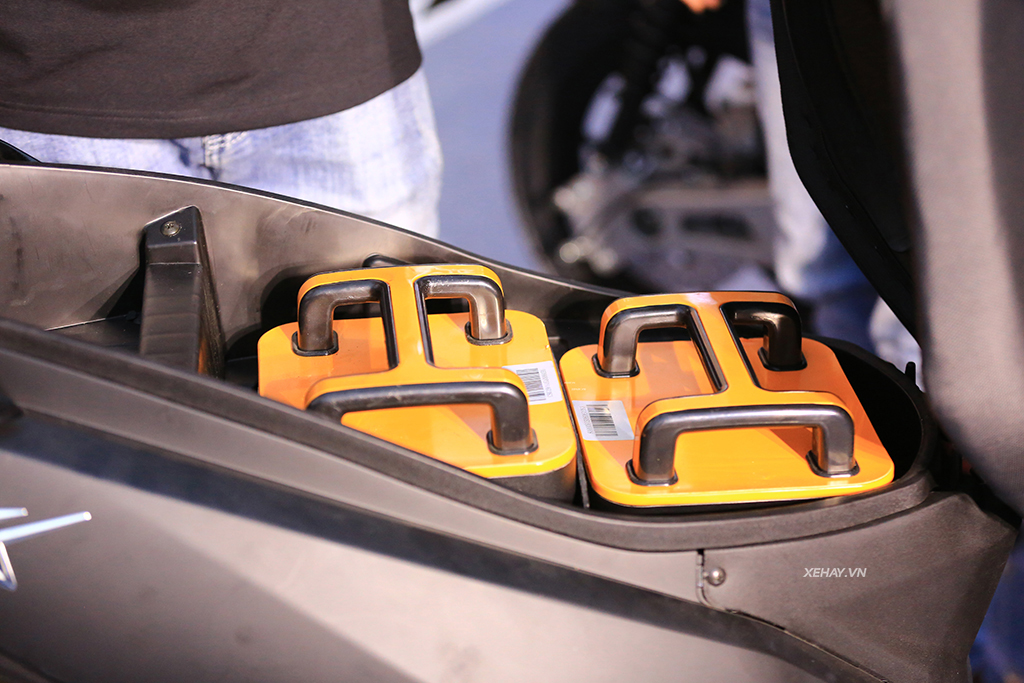 MBIGO electric motorcycle is equipped with two Lithium-ion batteries, each of which reaches the standard power of 1,295 watts / hour, capable of releasing standard energy up to 35 amps / hour. Under test conditions, the MBIGO trio can run 110 km with one battery pack and each battery pack only needs 2.5 hours to fully charge. All MBI standard car batteries are announced to be removable and can be replaced or exchanged within 1 minute at MBI standard charging stations which are expected to be located at Mbigo dealers and other centers. trade centers nationwide.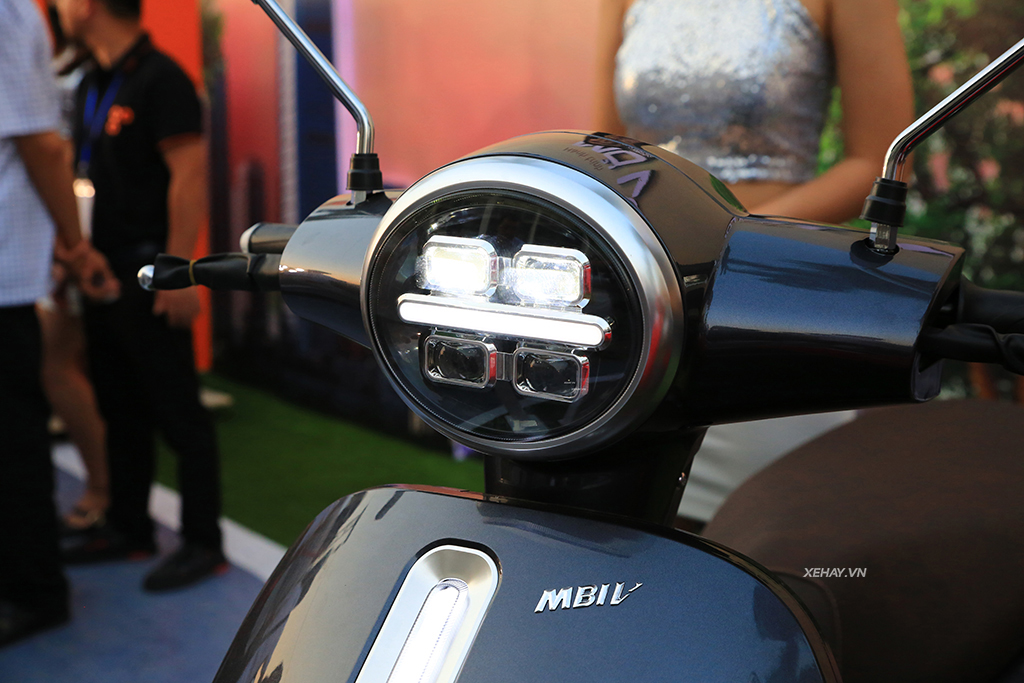 The other parts on MBIGO are also very modern and attractive. The whole lighting system on MBI electric motorcycles is completely LED lamp which has a longer life than halogen lamp and is more energy efficient. The side lights and M-lights at the rear of the vehicle are two details that identify the brand, giving the impression and striking when moving at night. The car is also equipped with a vehicle-mounted speaker with the ability to play MP3 music on the move, which can create 999 different types of pô sound. This is a very special feature, aimed at young people and also creates safety for themselves and the drivers in the surrounding traffic. Like other high-end electric vehicles, MBIGO is also water-resistant with the IP67 body, providing peace of mind when traveling on all roads.
Ever change battery as much as gas stations, Mbigo cars will sublimate!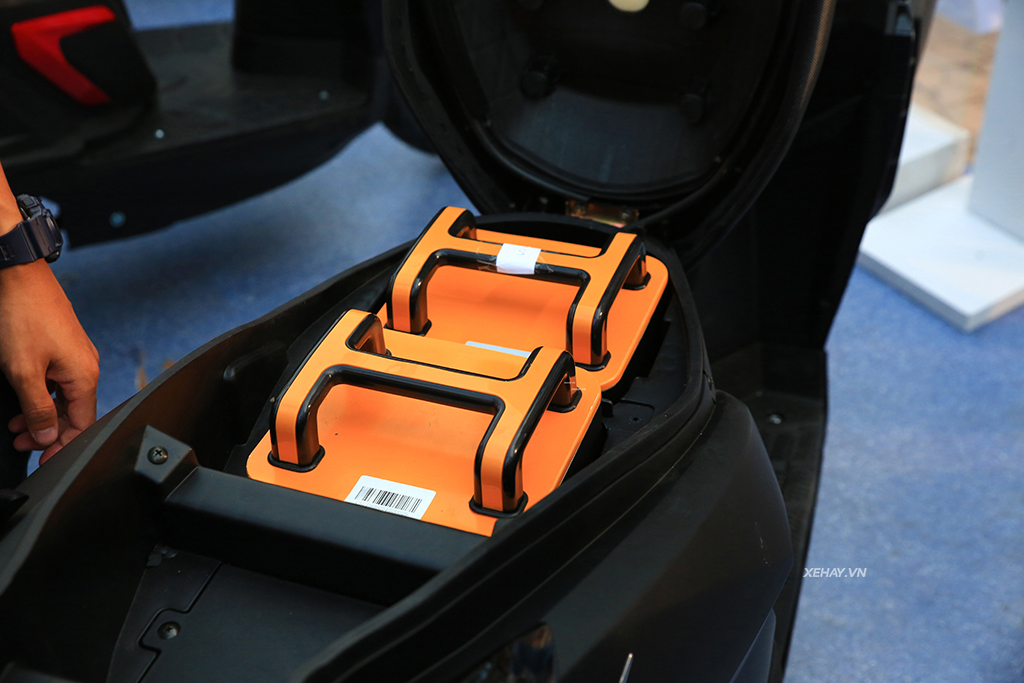 Currently, the number of petrol stations in Vietnam is more than 15,000 stations of many different brands. According to the information I received from the representative of the company, MBI is rushing to operate 200 concentrated battery exchange points in Hanoi and Ho Chi Minh City in November. By the end of 2019, MBI will put 500 battery exchange stations in 59/63 provinces and cities to operate with the highest concentration in 8 biggest cities of the country. This is a huge amount of work for MBI because it is now early October.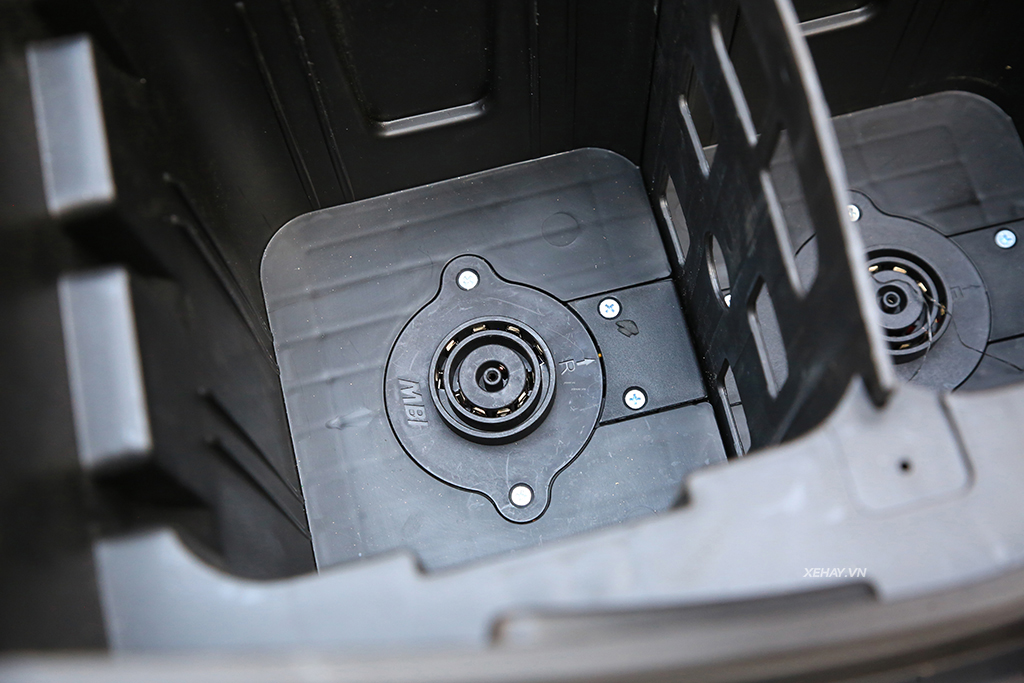 Of course, 500 battery-swap stations compared to 15,000 gas stations are still impervious to anything, and the utility of petrol motorbikes today is still superior to battery-powered electric motorcycles. Moreover, Mbigo's main rival, Vinfast, did not sit still. Vietnam electric motorbike company possesses huge financial potential and ecosystem covering the whole country. Currently, they have pre-allocated 398 battery exchange stations in Hanoi and this number will increase very quickly in the near future. MBI aims to build 10,000 battery exchange stations in Vietnam in the future, and the race to "plant stations" between Vinfast and MBI is more intense than ever. Say no exaggeration, the car company that creates better convenience for customers will win.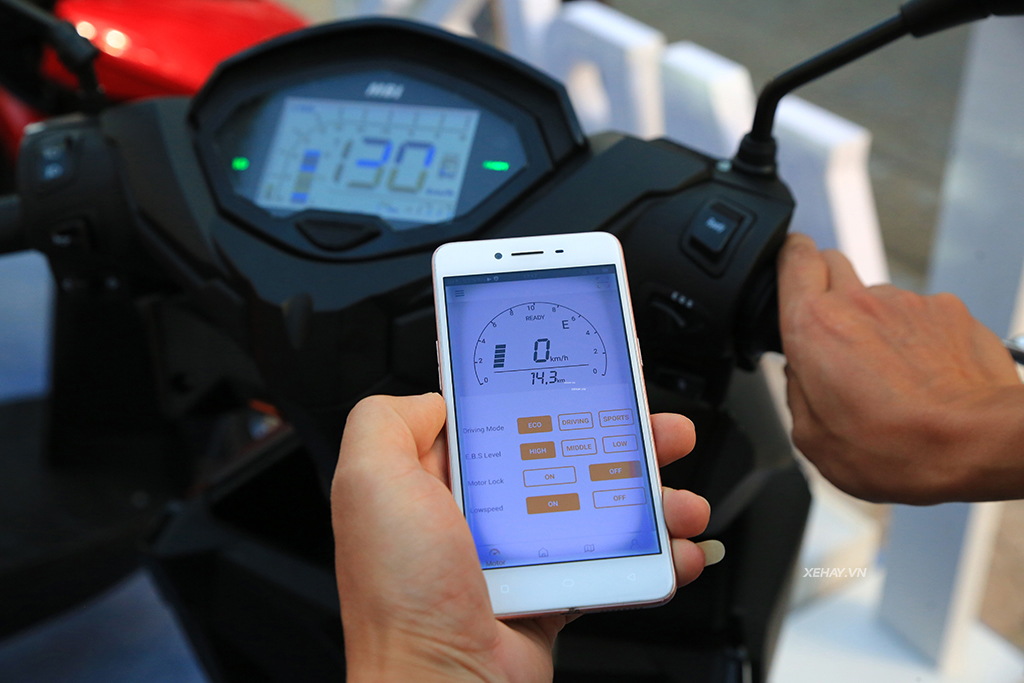 The process of exchanging batteries for MBI electric vehicles of Mbigo is very simple. You go to the battery exchange station at Mbigo dealer, its maintenance workshop or large commercial centers, use your phone to scan the QR code on the charging station and two battery cells will open. Next, you will take out 2 sets of empty batteries in the car (each weighing 10 kg should be a bit cautious), insert 2 full sets into the car, put 2 old sets into the charging box and that's it! The whole process takes about 1 minute, or 15, 20 seconds if you really want to break the speed record.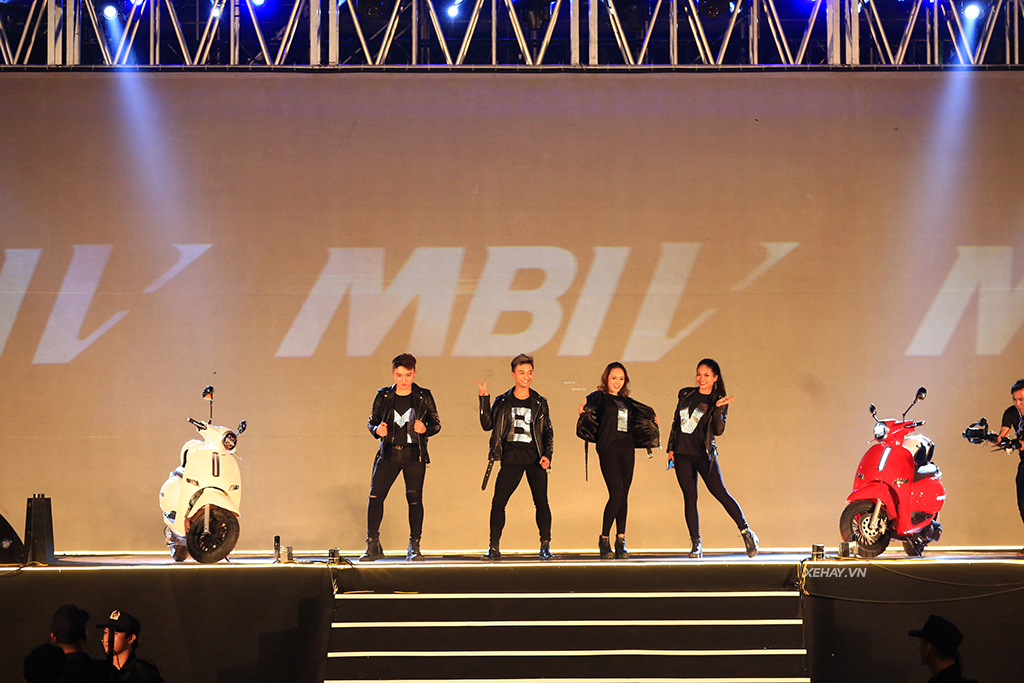 The model of exchanging batteries and using subscription numbers to buy kilometers can be very new in Vietnam. Currently, Mbigo is applying a preferential policy of 50% of the battery subscription fee, with the current most preferential package being VND 122,500 for 700km of travel. This is really an unbelievably good number compared to a gasoline scooter. I calculated on average, a gasoline scooter will consume 2.5 liters of gasoline for 100 km to the inner city. Thus, to go 700 km on average, a motorcycle needs 17.5 liters of gasoline. The current petrol price is approximately 20,000 VND / liter, so if you go by gasoline engine, you need to spend 350,000 VND, while if using a Mbigo car, the amount is 122,500 VND (or 245,000 VND otherwise charge 50% discount for battery subscription fee).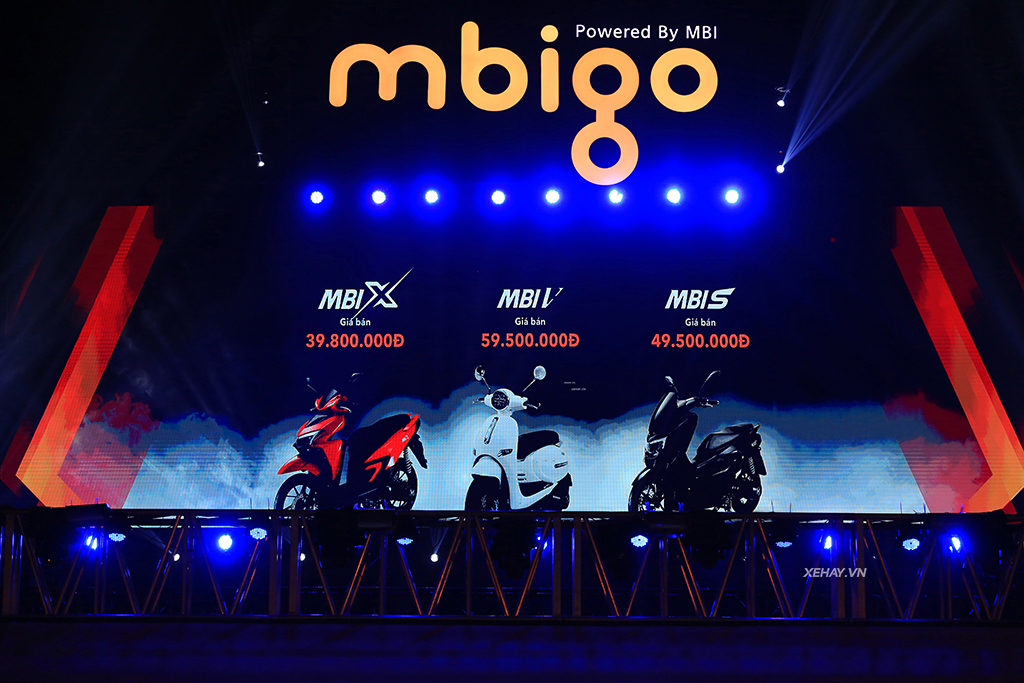 Moreover, the maintenance of electric cars is much simpler than gasoline cars in terms of maintenance (petrol cars need to change engine oil, gear oil, air filter, spark plugs, etc.), and more importantly, consumers do not You have to worry about the battery because it is the cost that Mbigo has consumed, you only need to spend money to buy kilometers as you use the phone sim. This is a completely new way of moving in Vietnam and if it is replicated, a series of environmental problems such as air pollution, noise pollution in big cities will be greatly reduced. Of course, in order to succeed, Mbigo needs to solve a lot of problems. These include the introduction of cheaper models to cover all price segments, expanding the charging station network so that consumers can freely move without having to worry about changing batteries and adding Moreover, the disposal of fully depleted batteries is also a big problem.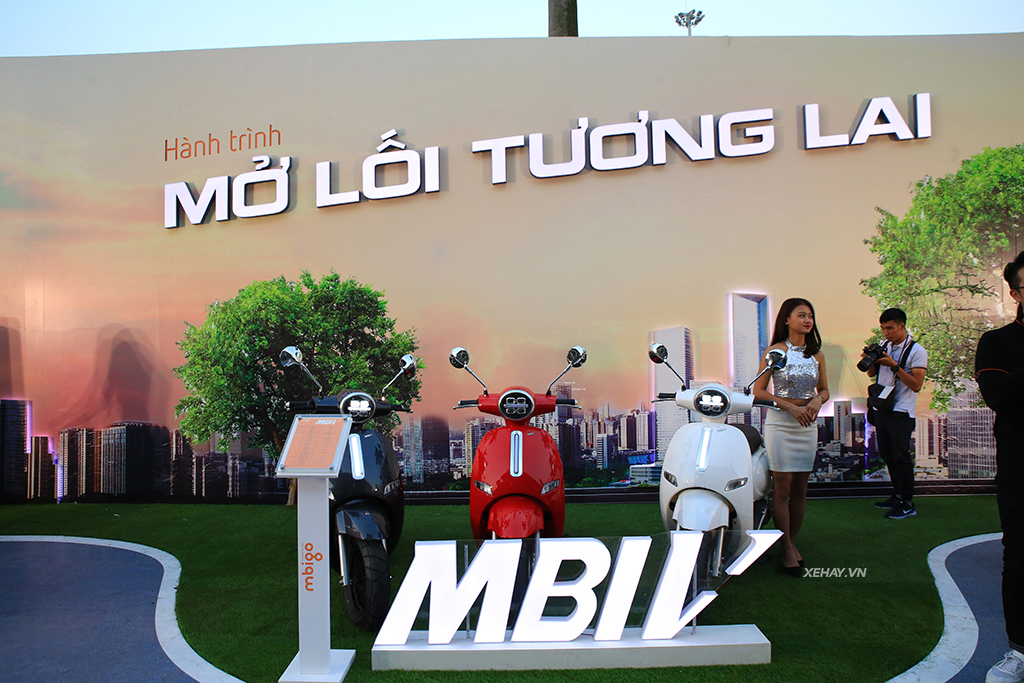 However, if all the factors are balanced, the coverage of electric motorbikes still brings many benefits to Vietnamese people. MBIGO motorcycles are part of the overall picture of green technology solutions that MBI Group is trying to build in Vietnam. Green ecosystem MBIGO is a series of intelligent utilities, using clean energy – environmentally friendly. It includes: MBI electric motorbike – MBIGO battery charging station system and MBIGO smartphone application form a closed utility chain, creating different values ​​for consumers. Whether Mbigo will succeed or not, all will be decided by the acceptance of Vietnamese consumers.
Vi Phạm (Tuoitrethudo)
.