Previously, the 9x generation must have known the name of BlackBerry with smart and masculine mobile phones. But with the strength of Android and Apple phones, the company has abandoned its mobile phone segment and is transitioning to research and design of electric vehicles in the trend.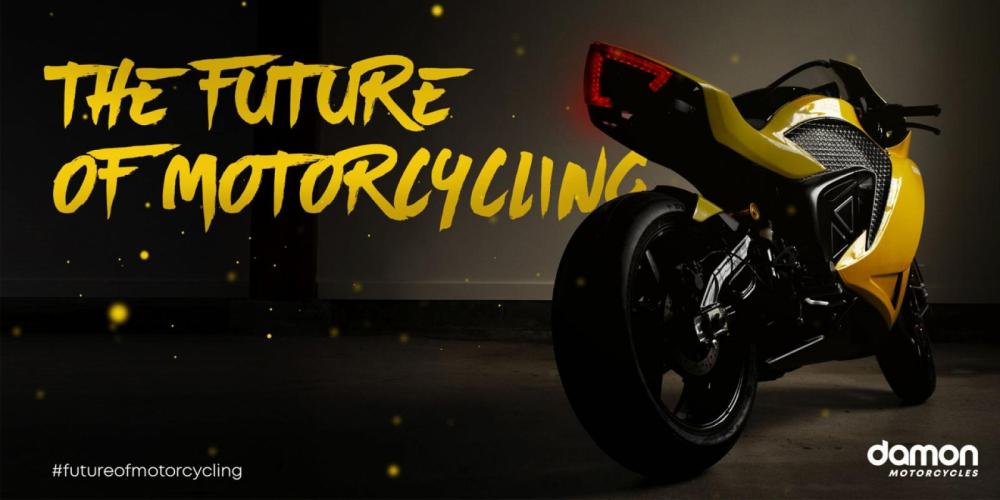 Hyper Pro Electric Superbike electric motorcycle model is introduced
Recently, BlackBerry has teamed up with Damon Motorcycles to introduce to the world a branded electric motorcycle called "Hyper Pro Electric Superbike". Not only using the modern electric motor block, the most special feature of the car is the ADAS intelligent control system developed from the famous QNX system from BlackBerry.
The combination of BlackBerry and Damon Motorcycles creates a modern motorcycle
Accordingly, the ADAS system is equipped with radar, camera, image sensor and 360-degree camera. With this system, when sensors detect a danger, the car will respond to the driver by shaking the steering wheel or turning on the warning light on the watch.
This modern electric motorcycle will soon be brought by Damon and BlackBerry to the CES exhibition held in Las Vegas, USA. Here, the Hypersport Pro Electric Superbike will be experienced through VR glasses and of course, the price and details of the car will also be announced during the event. Let's wait and see, how modern and smart the BlackBerry vehicle combined with Damon Motorcycles will be.
Kuro
.