With tiny wings, arrow heart and the appearance of an angel, god Cupid is a highly iconic and recognizable figure in popular culture.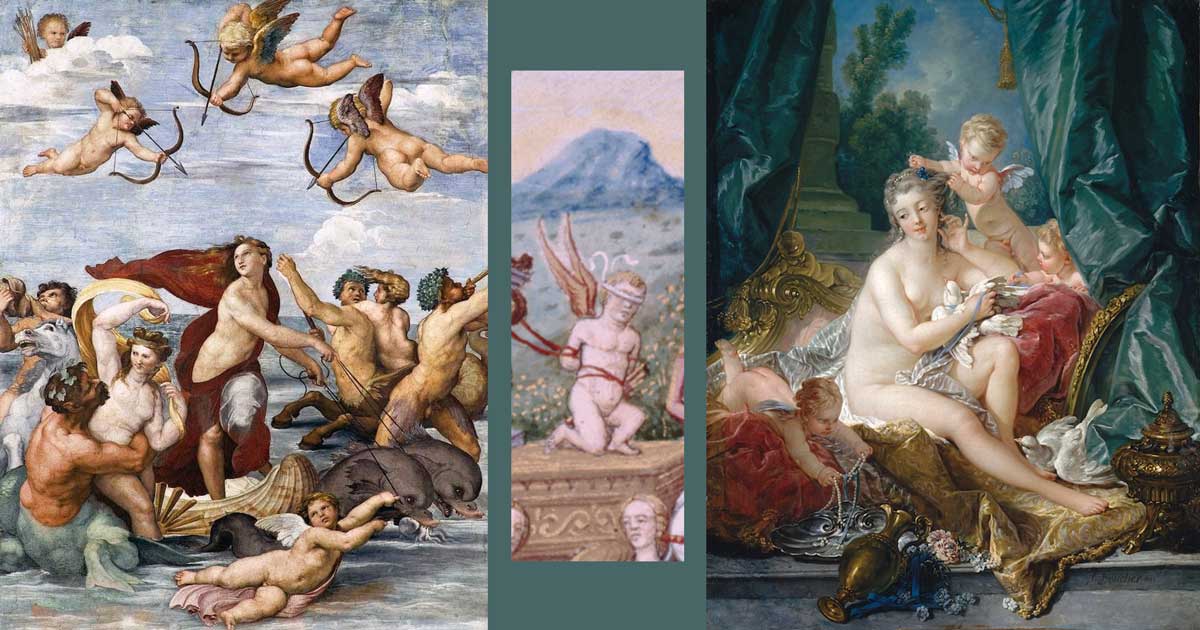 Today, the image of Cupid often appears on love cards, romantic gifts, or decorations for the Valentine's season, in fact love has always been a constant source of inspiration. art for thousands of years.
The idea of ​​Cupid comes from ancient mythology, is an inspiration to countless works of art from ancient cultures. Over the years, Cupid in art styles has also changed, in this article, we will approach Cupid from two angles: Cupid in art history and Cupid in art movement.
Who is Cupid?
In classical mythology, Cupid is the god of desire and love. Was adapted by the Romans after the Greek god Eros. Both the fairy or the mortal, when hit by the golden arrow, will fall in love with the first person they see.
God Eros is widely known as the son of the goddess of love Venus (also known by the name Aphrodite in Roman mythology). In addition, in both versions of Greek mythology and Roman mythology, Cupid fell in love with and married to Psyche, a beautiful woman who later became a goddess. These two characters have been a great source of inspiration for artists over time.
A. God Cupid in art history
Some of the art movements and important art movements have a strong passion for Cupid. Back in history, it was discovered that Cupid's first original was a god named Eros.
1. Ancient times
Eros first appeared in ancient Greek art from about 450 BC. During this period, Eros is depicted as a slender young man with large wings. Aside from these familiar traits, he doesn't have any of the other hallmarks we often see with Cupid, including his signature bow and arrow.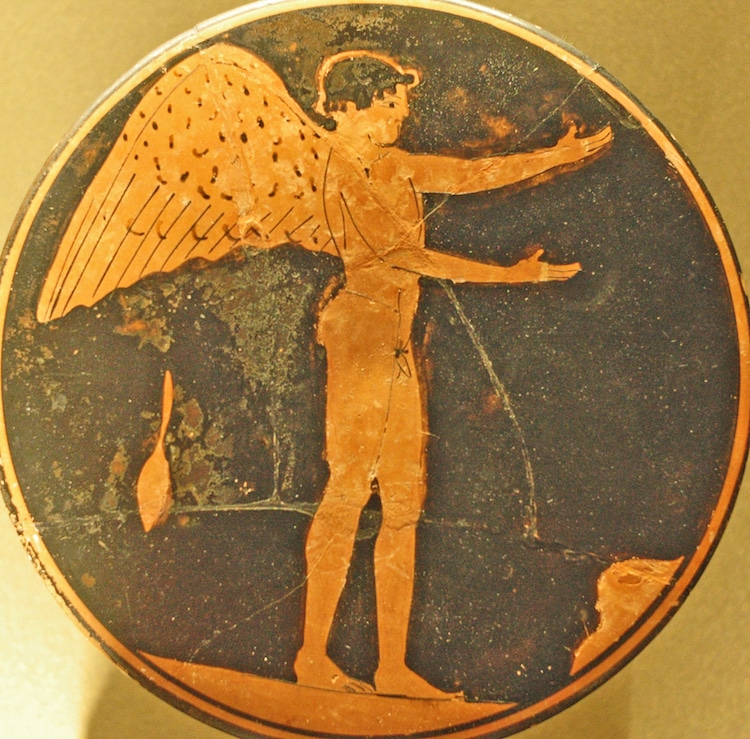 During the ancient Greek period – the era was famous for its marble sculptures. During this period, Eros had a more youthful appearance with a fuller face and fairly standard physique.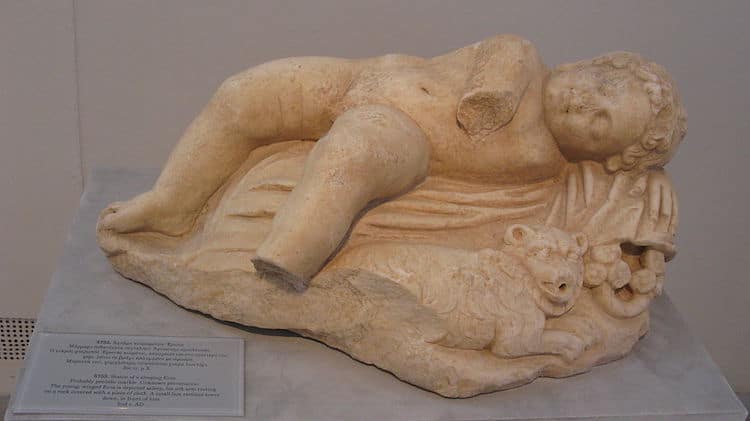 Some other versions started with bows and arrows.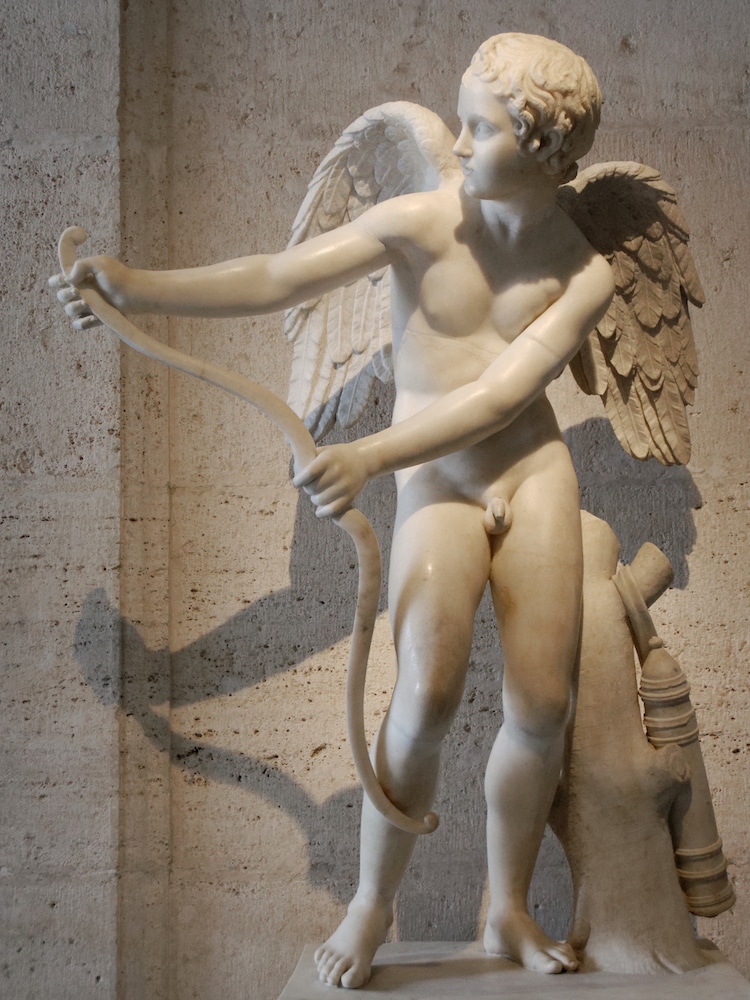 2. Medieval times
During the Middle Ages, Eros was widely known as the god Cupid. Although this god continued to appear as a winged child, it was designed with the proportions of an adult.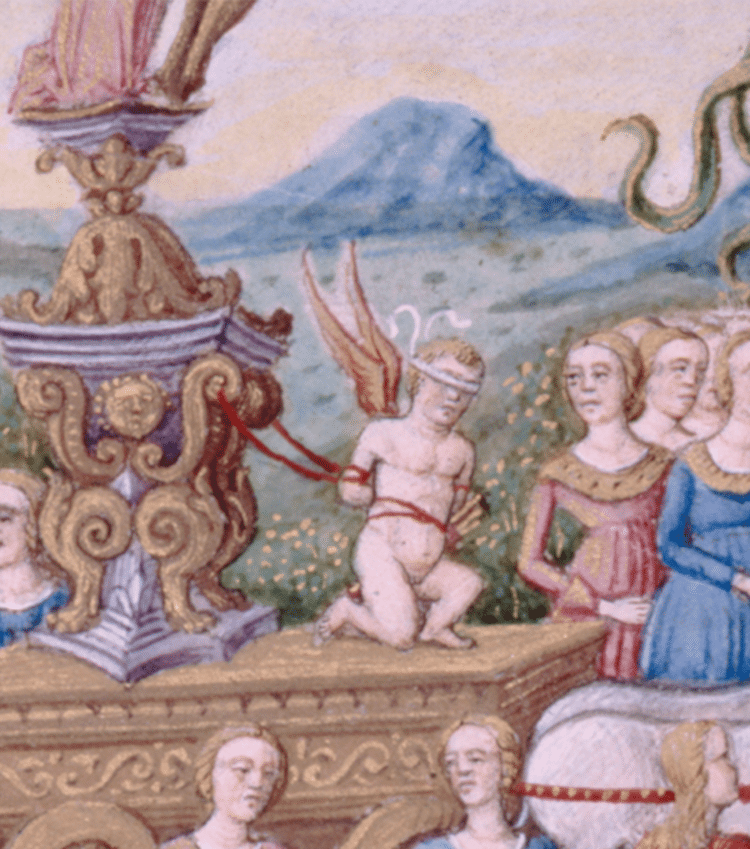 3. Renaissance period
With an interest in the humanism of classical art, Renaissance artists portrayed this deity's beauty with a mundane beauty. At this stage, the artist continues to portray the God of Love in the form of a child or even a newborn. The culmination is in the Italian Renaissance and Northern Renaissance works, as are two works 'Cupid in a Landscape' and 'Cupid Complaining to Venus.'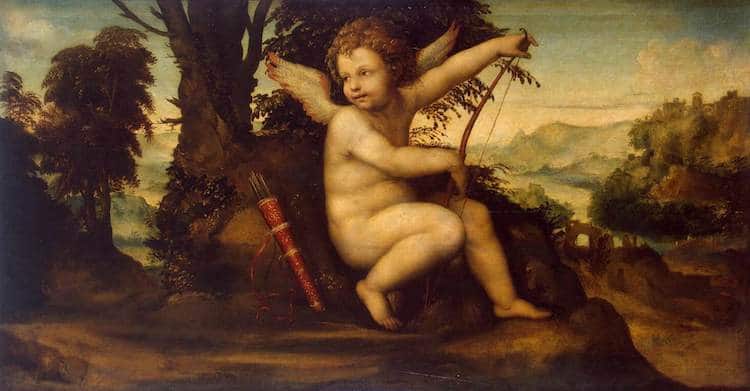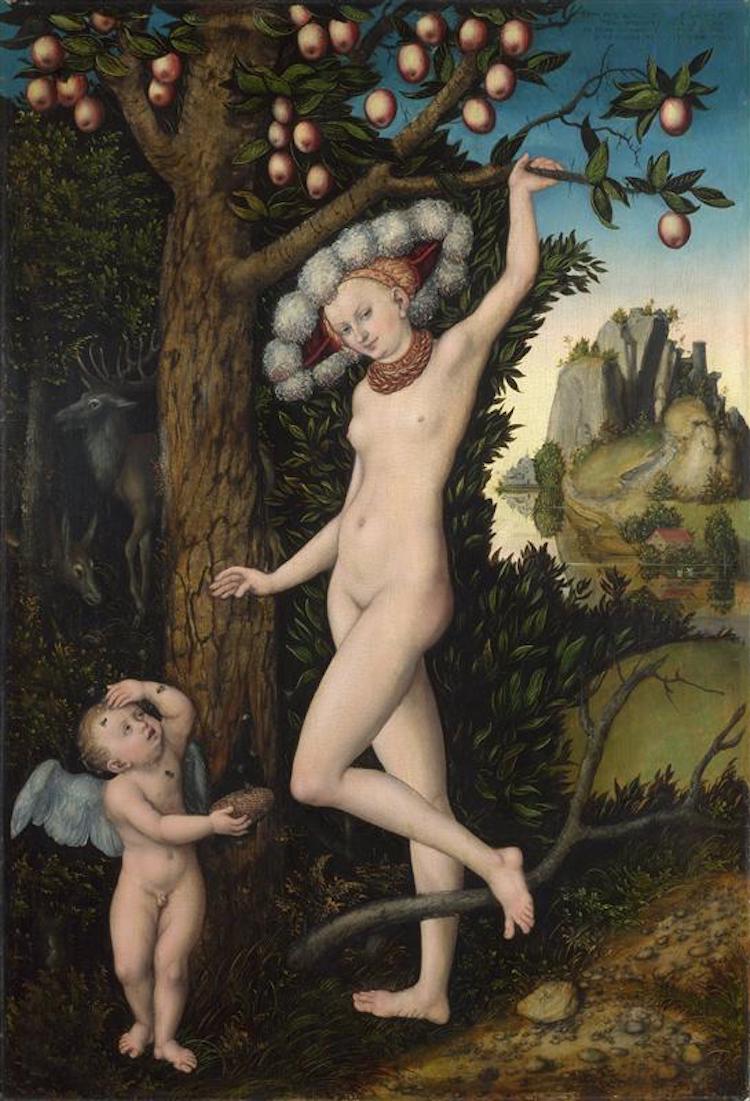 During the Italian Renaissance, many artists began to incorporate Cupid into their works. It is known that these works were originally called amorini, and later changed to puttiCupid gods appear mainly in works with scenes such as in bible and mythology.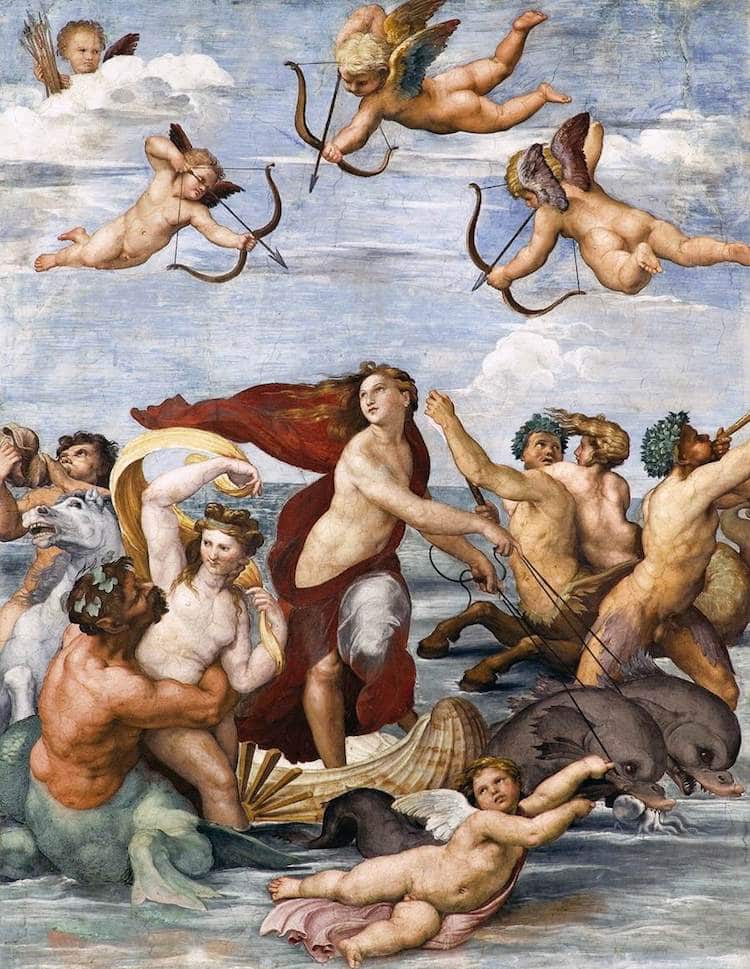 4. Baroque period
During the Baroque period, artists continued to incorporate many Cupid deities into paintings inspired by mythology. However, unlike amorini and putti of the Renaissance, works by Baroque artists were somewhat more playful, Cupid appeared with a mischievous look, instead of the majesty of a god.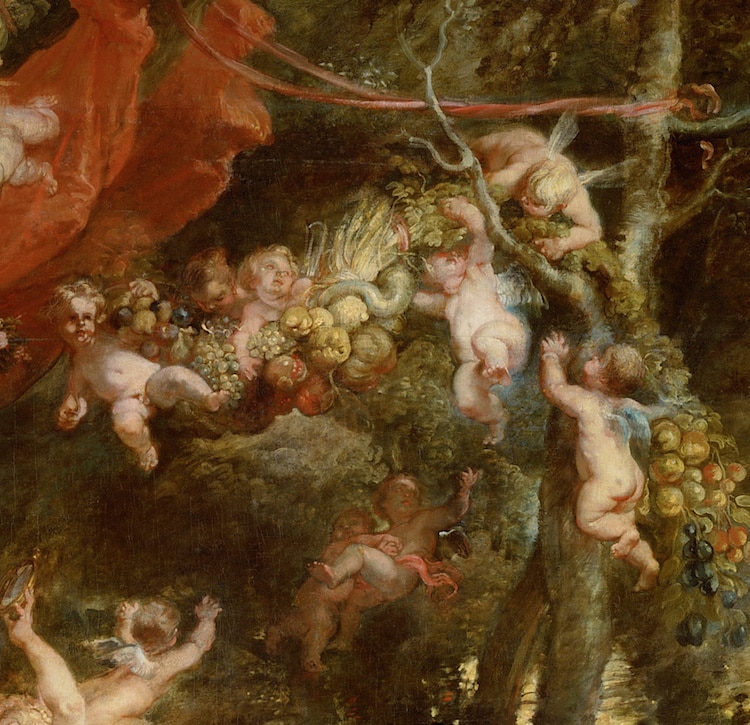 5. Rococo

The Rococo artists continued to follow the Baroque painter's approach. Illustrations are the works with pastel colors of the French painter François Bouchera famous painter who included a group of Cupid deities in his most successful mythological paintings.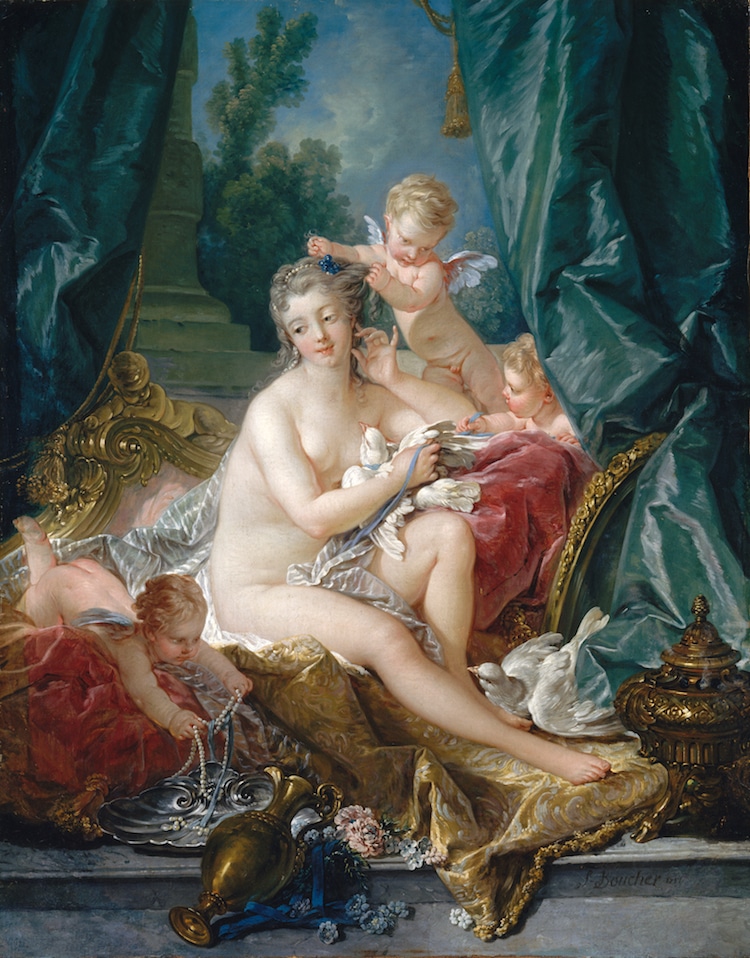 6. Neoclassical period
Although Cupid is still very popular and depicted in the same work. But in contrast to Rococo painting, Neoclassical painting focused on harmony and mundane beauty. At this stage, the painter continued to include many images of Cupid in his paintings. However, later on, they changed their approach and had many new pioneering experiments.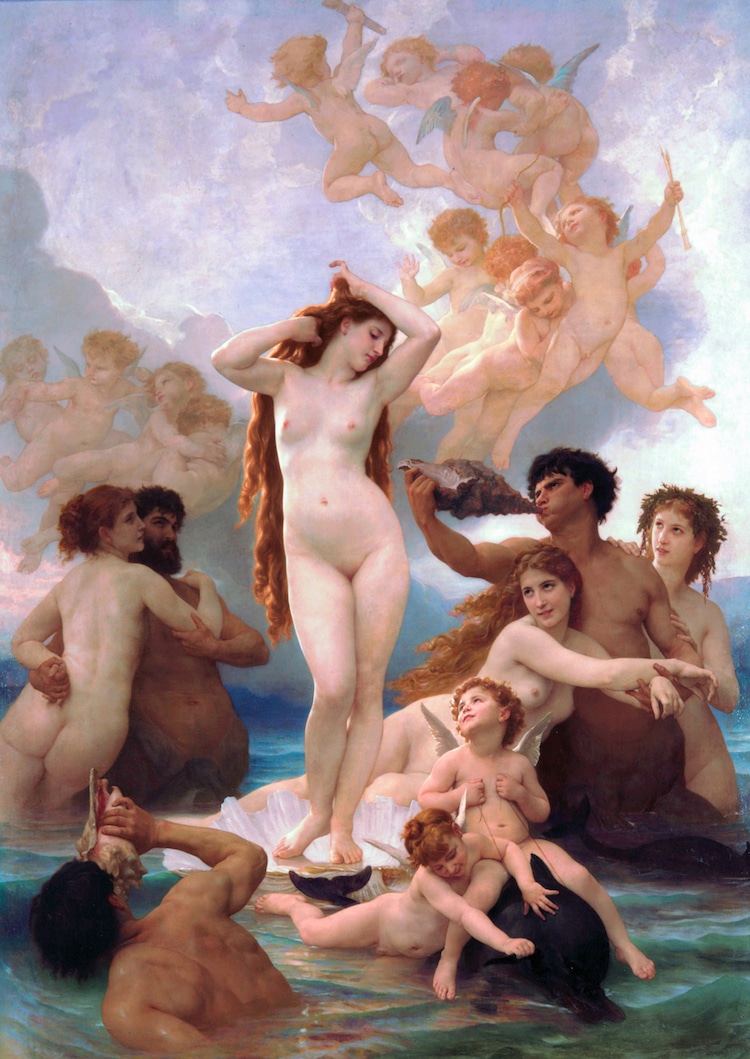 B. Spirit Cupid in the art style
1. The Post-Impression Movement
A pioneering modern art style, Post-Impressionism has facilitated the development of Impressionist painter's novel approach to painting. However, unlike classical art and mythology, Post-Impressionists have found inspiration in everyday life. This concern is clearly shown in the work Still Life with Plaster Cupid by Cézanne. Although this work depicts a familiar theme, the way the artist conveys it is extremely novel.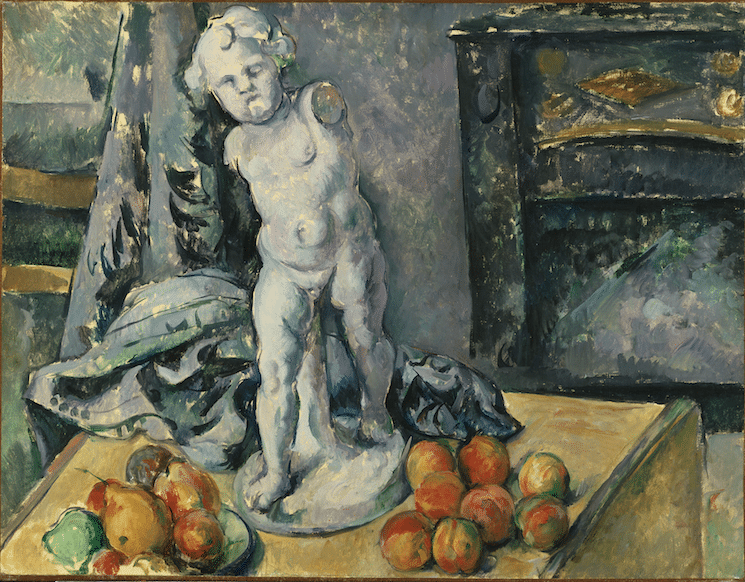 2. Impressive movement
Impressionist artists – Edvard Munch built a personal style based on the modern and new approach of the post-Impressionists. Famous for his melancholy and moody paintings, Munch dominated by emotions, typically works 'Cupid and Psyche.' With his special color palette and stylized art, Cupid's image in the work 'Cupid and Psyche' completely different from what we have seen before, from the playful appearance to the bow and arrow that have long been associated with the God of Love.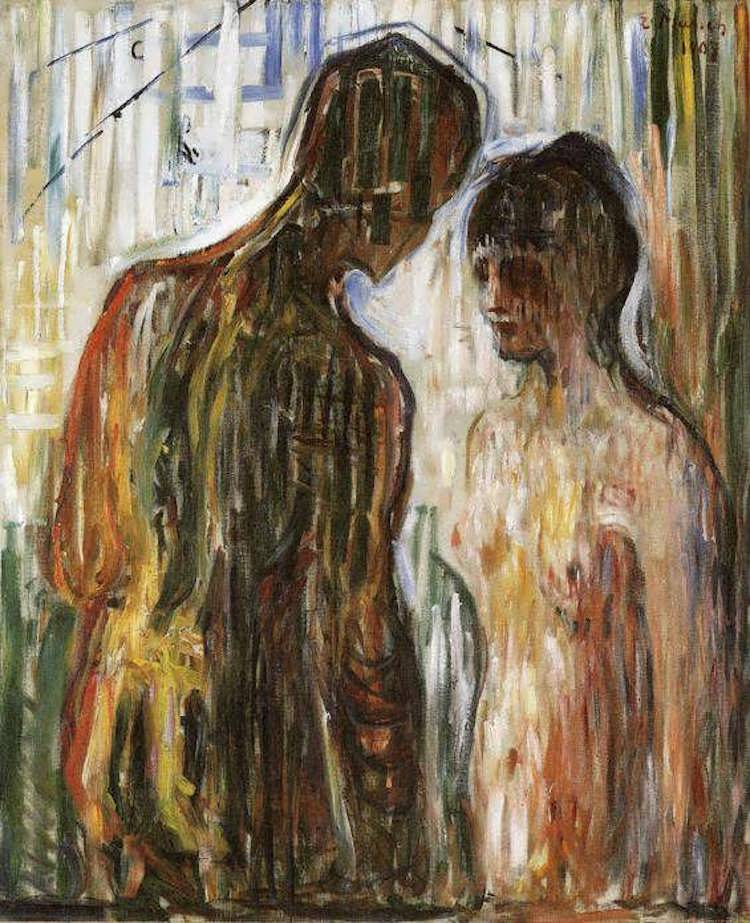 3. Surrealism
Surrealism expresses artistic perception by presenting objects and events as a dream. Therefore, it is not too surprising Salvador Dali each experimented with a mythical theme. In the work 'Venus with Cupids'He recreated a style associated with Renaissance painting by depicting several Cupid characters in one piece.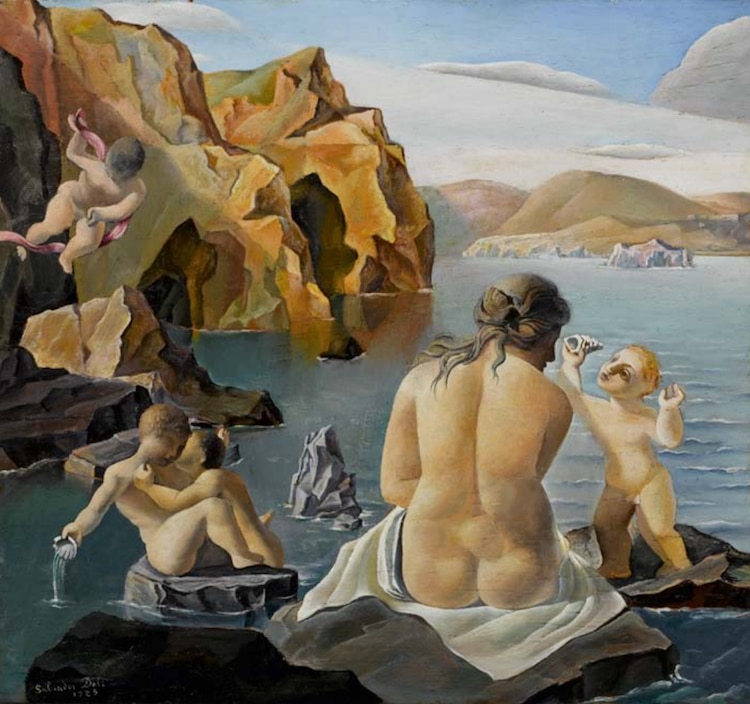 Master of painting Pablo Picasso also applies the Cupid motif in his work – Musketeer and Amor. Drawn in a Surreal style, the painting vaguely depicts Cupid, which we can only recognize thanks to the arrow in his hand and the abstract details of the wings.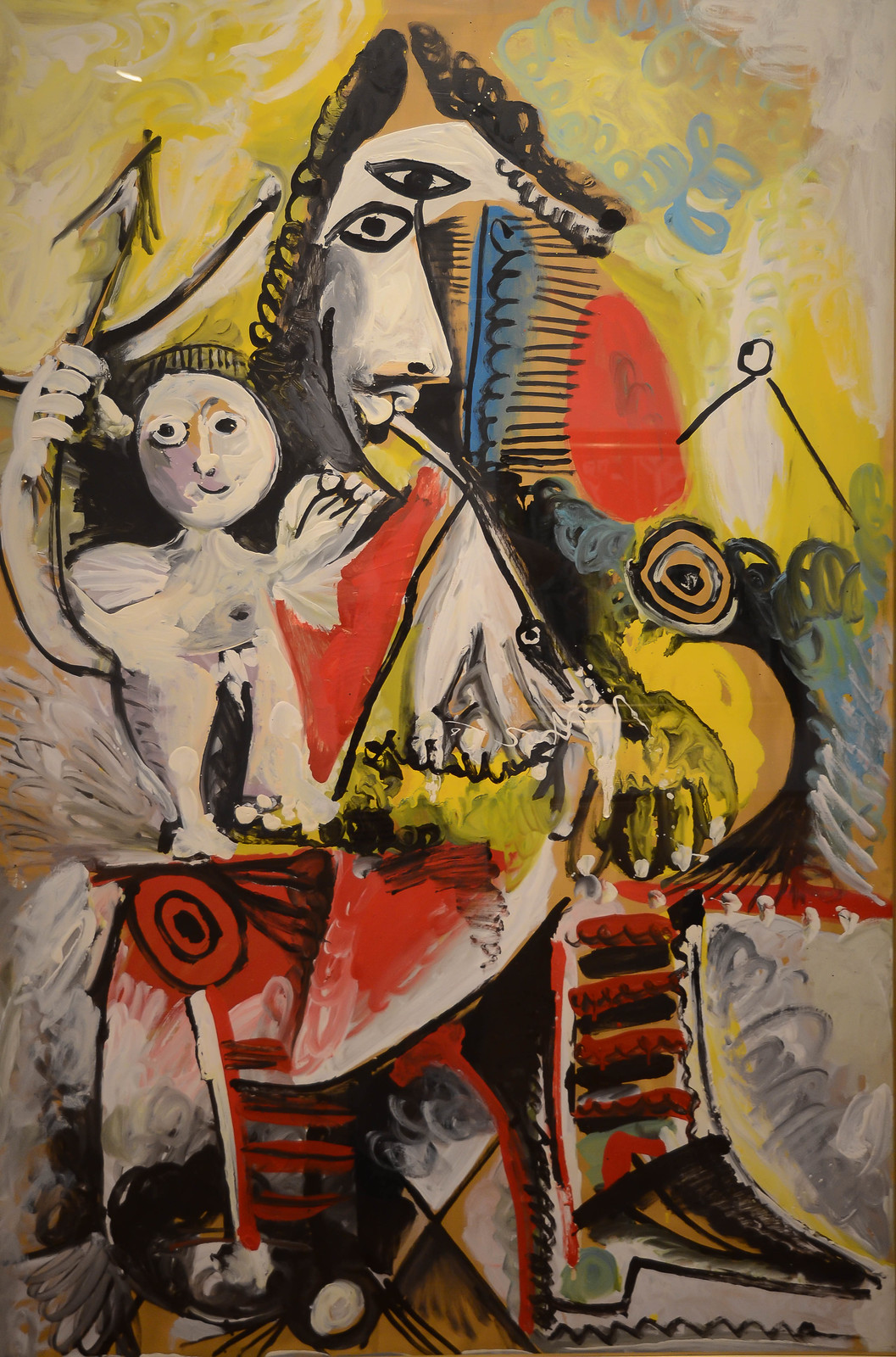 4. Contemporary art
Until now, Cupid is still welcomed in contemporary art, artists today continue to portray this god in creative ways. Outdoor sculpture 'Cupid's Span' of the pop artist duo Claes Oldenburg and Coosje van Bruggen is a clear proof of this. The work depicts a bow and arrow, the most characteristic symbol of Cupid.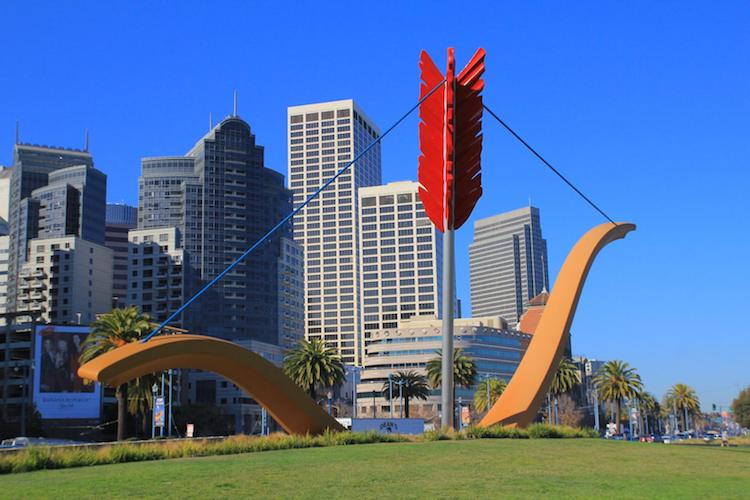 Through many transformations throughout the history of art with diverse trends, and styles, Cupid and art are certainly a perfect duo.
Editor: Thao Lee
Source: mymodernmet
Related topics:
Trends in UX / UI design in 2021 and the resurgence of technology (Part 1)
Exquisite frescoes are created by Tove Jansson – author of legendary Moomins
Ikko Tanaka – A leader in minimalistic design for Japanese businesses