Cuong Do and members of the Car Passion have just had a year-end party in Long Hai, Vung Tau. This is the time for the members to meet and look back on their journey of one year together.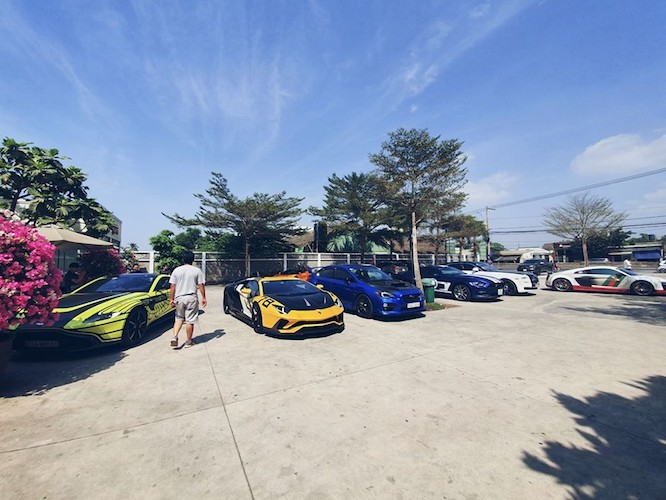 And of course, super cars are an indispensable thing in this year-end party. Members of the delegation all drove their "pet" to go to gatherings. Indispensable names in the year-end party are Lamborghini, McLaren 720S, Audi R8, Rolls-Royce supercar.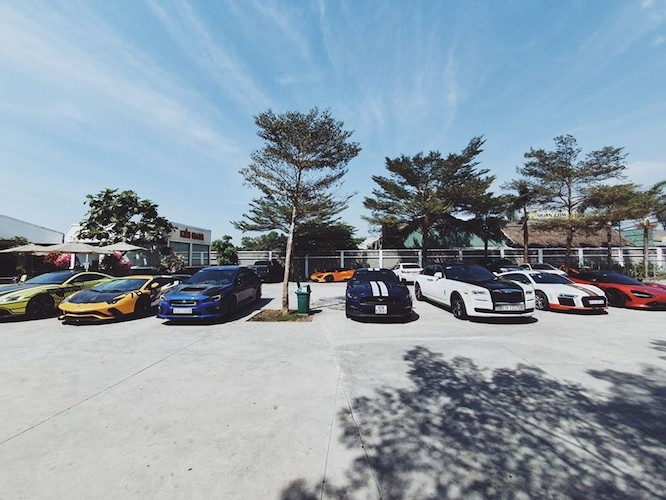 Right from the afternoon of January 5, 2020, members of the Car Passion delegation were present in District 2, Ho Chi Minh City and moved to the famous rice restaurant on Long Thanh – Dau Giay highway before coming to the resort in Long Hai, Vung Tau.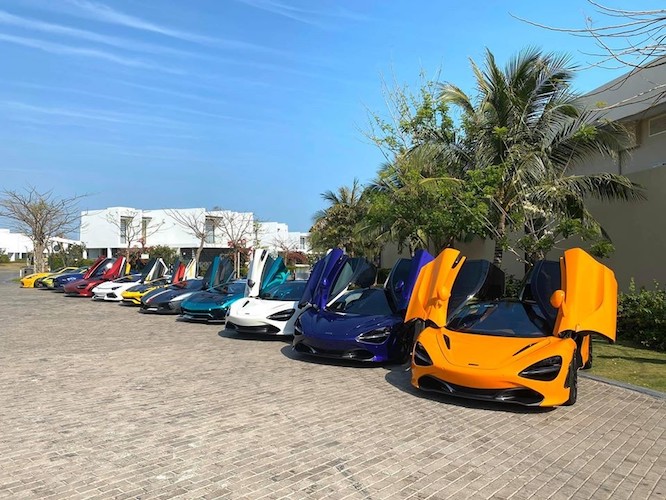 Attending this year-end event there are 12 super cars. Having just concluded 2019, the members are still waiting for the upcoming big event to take place in October 2020. That Car Passion delegation will join Gia Lai Team from the US to Vietnam to make the ASEAN Rally 2020 journey through 3 countries Laos, Thailand and Cambodia.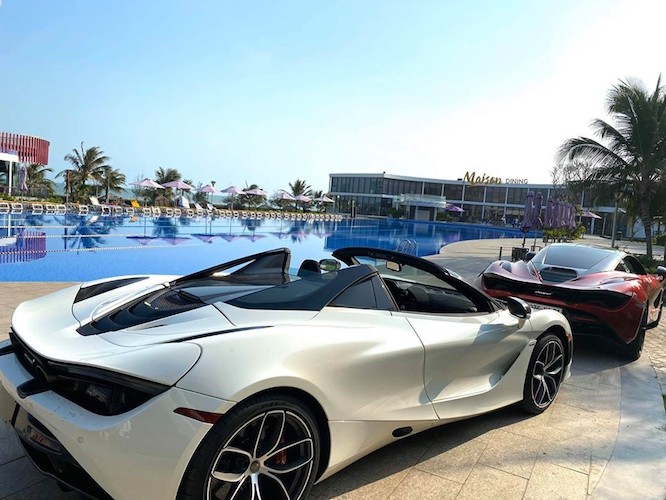 The supercar team of dozens of long queues at the Long Hai resort, Vung Tau has attracted the attention of many people. Young super car enthusiasts race to take pictures. Because not always have the opportunity to admire the array of supercars of all colors and quantities this big.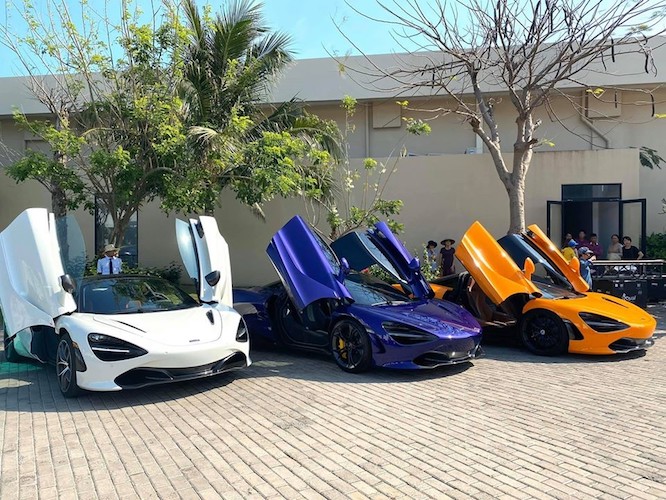 The most special thing in the delegation is the new McLaren 720S that has not been registered. Due to unregistered license plates, McLaren 720S was taken to the rendezvous with specialized vehicles.
McLaren is a popular brand in Vietnam. Currently in Vietnam there are more than 8 wheels including the Coupe and convertible. The most notable ones are Cuong Do's orange McLaren 720S, purple McLaren 720S of Long Hai resort owner and white McLaren 720S convertible.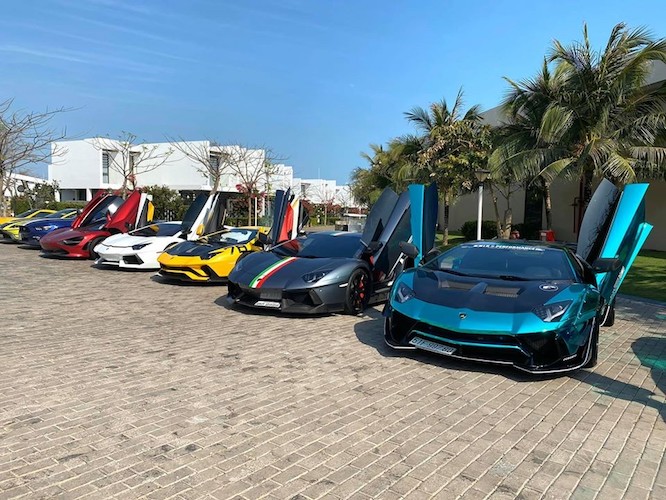 Next is the Lamborghini Aventador with 3 units of the Lamborghini Aventador LP700-4 version, the remaining is the unique yellow Lamborghini Aventador S LP740-4. Outside is the Lamborghini Aventador LP700-4 Liberty Walk, followed by the Lamborghini Aventador LP700-4 in the fourth quarter of Laos. The white Lamborghini Avnetador and the red McLaren 720S are next to each other.
It is expected that Car Passion members will stay in Long Hai for one night and then return to Ho Chi Minh City.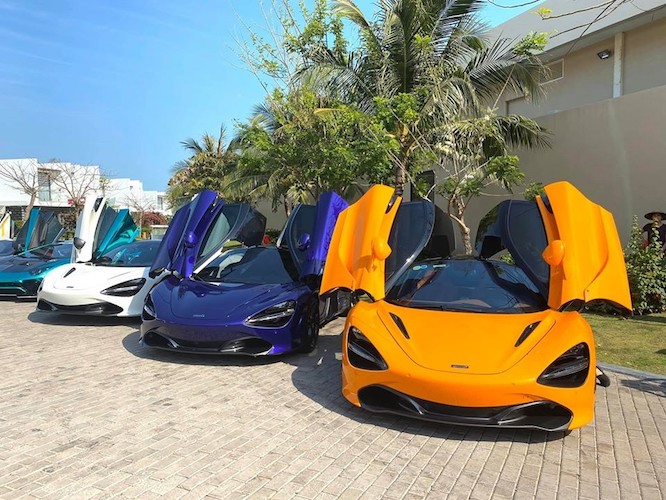 McLaren 720S is equipped with V8 power, dual turbocharger, capacity of 4.0L, maximum capacity of 720 horsepower at 7,000 rpm rev / min, maximum torque of 770 Nm at 5,500 rpm rev machine. /minute. Engine power is transmitted to the wheels via a 7-speed dual-clutch SSG gearbox. Thanks to that, McLaren 720S can accelerate from 0-100 km / h in 2.9 seconds and decelerate from 100-0 km / h in 2.8 seconds. The McLaren 720S reaches a maximum speed of 341 km / h.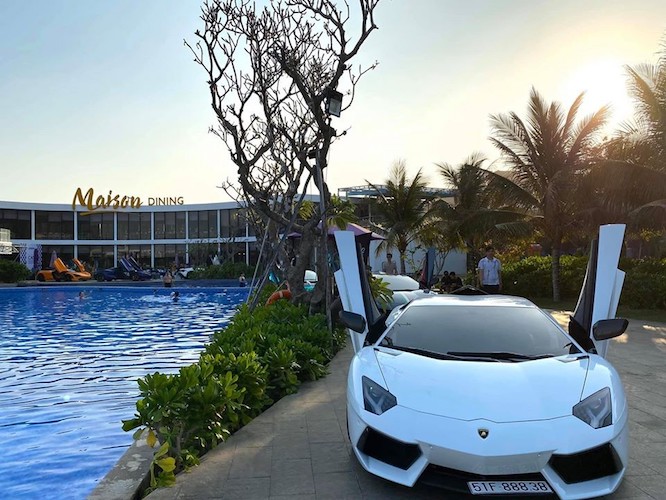 Lamborghini Aventador uses a V12 engine, 6.5L capacity, maximum power of 700 horsepower, maximum torque of 690 Nm. The equipment comes with 7-speed ISR automatic gearbox, 4-wheel drive system. Thanks to that, Lamborghini Aventador takes only 2.9 seconds to accelerate from 0-100 km / h, before reaching a maximum speed of 349 km / h.
Photo: CarPassion Team
. (tagsToTranslate) Super dollar (t) supercar (t) carpassion.