Another recruiting season has come again and many young people across the country have listened to the sacred call of the Fatherland, ready to leave their personal affairs to enlist in the army, to perform the task of firmly guarding. independence, sovereignty, unity, territorial integrity of the Fatherland. On February 28, millions of young Vietnamese from all 63 provinces across the country followed the call of their hearts to enlist.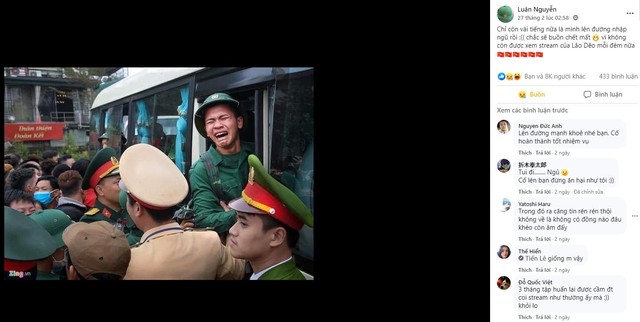 Perhaps, each round of military service recruitment is always the most "choking" opportunity for many young people in Vietnam, when they have to stay away from family, friends and loved ones. On the day of joining the army and serving in the military, everyone must have many complex mixed emotions in their hearts. In particular, there are many Cter who are also temporarily away from family and friends and especially from the idols Dung CT and Team Dut, there are no more comedies watching livestreams, Cter stay together and rest assured. go to protect the country.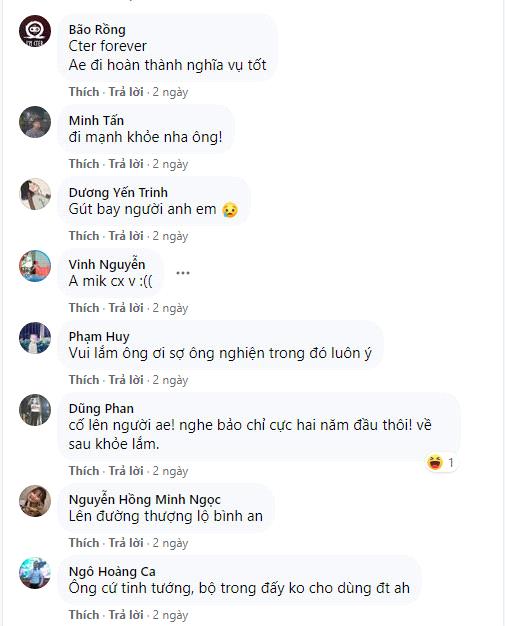 Specifically in the Dung Family Group Live Game, many Cter enlistment before leaving to protect the country sent their greetings to the idol Dung CT – Live Game, members of Team Dut as well as all over 167 thousand other Cter in the group. In a sweet moment with only a few hours left to enlist in the army, away from home, one Cter emotionally shared: "There are only a few hours left until I am on my way to enlist: (I would be sad to die because I won't be able to watch the Gao stream every night." As can be seen, the Cter enlistment are quite nostalgic about the comedy livestreams of Dung CT and Team Dut, but they still leave what they love to go on the journey to perform the noble and more sacred tasks. .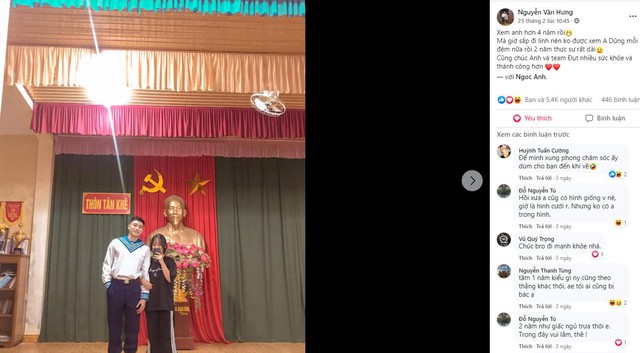 In another post also in the group Dung CT Live Game, a Cter is also preparing to enlist to share his thanks to the idol Dung CT, Team Dut and other Cter in the group. As well as taking a best photo with your lover before saying goodbye and enlistment. The photo quickly attracted the attention of other Cter, everyone wished you good health and greeted Cter.
Most of the above articles have received a lot of attention from Cter community in Gia Dung group CT Direct Game. And there are lots of sincere greetings, encouragement, or even military experience for the newcomers. For the writer personally, we would like to wish you all on a strong journey, good performance and full obligations, and do not forget to bring along beautiful memories with the Live Game channel, Mr. Dung CT, Team Dam that I attached. bundles for the past 4 years.