In May 2020, a Cter made the Vietnamese gaming community admire when he showed his talent in shaping and carving a very beautiful watermelon to send to the idol Dung CT. The words Direct Game Dung CT is meticulously shaped and carved to show the feat of this Cter. In the last days of Canh Ty year, this Cter continued to attract the same attention when once again carving a watermelon in the best way to dedicate to his idol – Dung CT Live Game as well as all group members.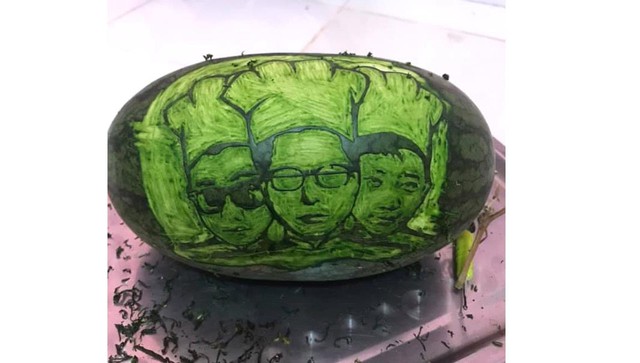 Specifically, in the group Dung CT Live Game, there is an image of a watermelon shaped, carved the logo of the restaurant – the restaurant that Dung CT and members of Team Dut opened to serve Cter. branches in both Hanoi and Ho Chi Minh City. According to research, this is the work of a Cter nicknamed Xu Em, it is Cter who carved a very good watermelon with the words Direct Game Dung CT in May last year.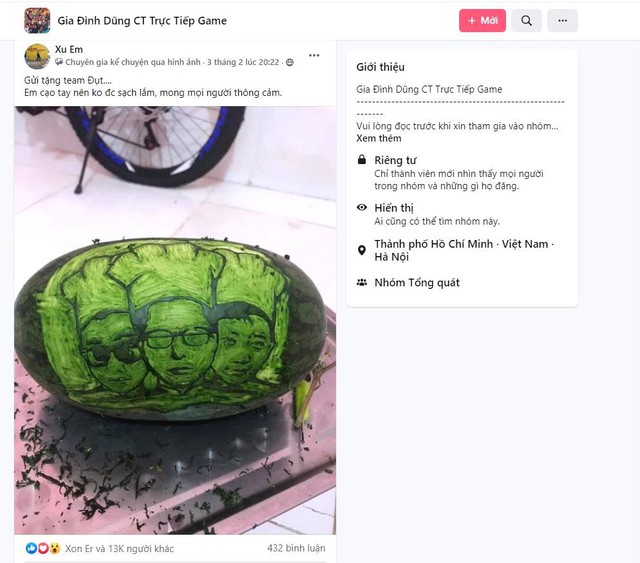 Xu Em spent a lot of effort, time, ingenuity and meticulousness to shape and carve the most beautiful watermelon to give to his idol – Dung CT Live Game as well as the whole members of the group. The image of a watermelon, after being carved the Dam Quan Logo with the image of 3 chefs, including Dung CT, Dat Oc and Vu Hay Ho, quickly attracted great attention to all members of the group Dinh Dung CT Direct Game when reaching more than 13 thousand likes and more than 400 comments, most of them are complimenting comments on Xu Em's work.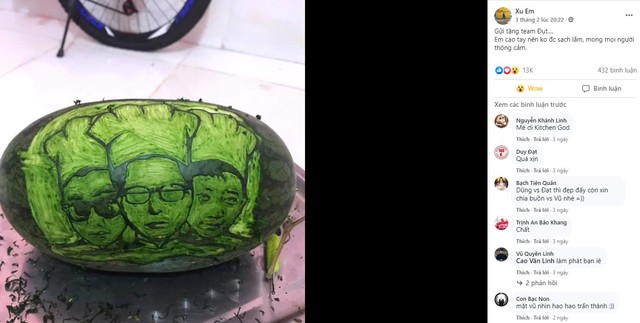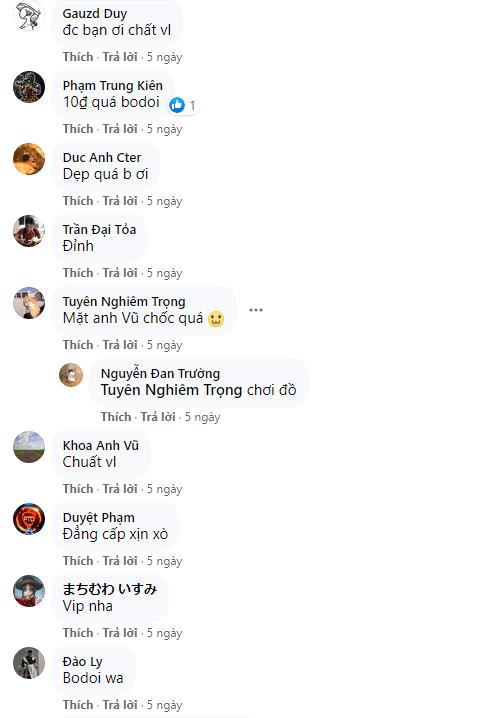 In the last days of Canh Ti year and everyone is preparing to enter the new year of Tan Suu with various joys, a tray of five fruits including watermelon brings as many luck as the red color of melon. It seems that Xu Em worked hard to carve the Dam Quan Logo on a watermelon in order to want his idol Dung CT to have a warm, lucky, peaceful New Year beside his family and friends. . It is one of the most unique and strange ways that fans can give gifts to their idols.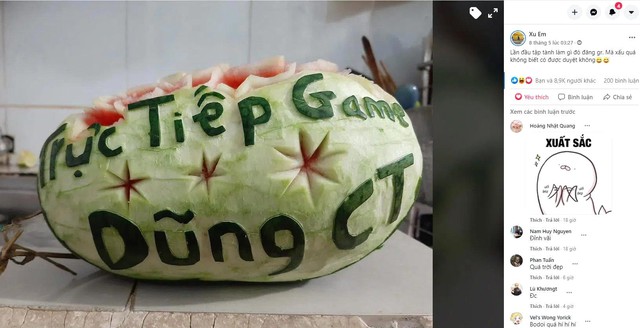 It is known that with more than 1.5 million subscribers on Youtube, Dung CT – Live Game is currently one of the most watched streaming channels in Vietnam. Maintaining a steady and attractive stream schedule for the past long time, it can be said that Dung CT has attracted a large number of fans, mostly students and students. Although live stream at midnight, the number of viewers of Live Game is still very high. That's one thing that few streamer can do.