According to the official website of "CSGO" national service, recently Perfect World United Police successfully killed a CS:GO plug-in cross-provincial production and sales gang, and arrested 3 suspects, the amount of which involved was as high as more than one million yuan. Let's find out!
Maintaining a pure competitive environment is the first priority that CS:GO National Service has always adhered to. In response to illegal phenomena such as plug-in production and sales on the Internet, Perfect World has cooperated with the police to carry out long-term deployment in multiple locations, cooperate to provide multiple clues, and collect relevant evidence . In April of this year, with the help of informed players, the plug-in program "Killer" and its production and sales gangs gradually surfaced. After several days of careful investigation and prosecution, the police finally locked the specific address and activity scope of the suspect. On May 12, May 14, and May 27, they will be in Chongqing, Guangdong, and Sichuan. The suspects Peng Mou, Lai Mou and Lan Mou were arrested one by one.
It is reported that Peng was a junior student studying computer science at a college in Chongqing. He occasionally made a profit by touting his own developed and modified plug-in program. Since then, he has gone astray and established a number with Lai. A plug-in sales group, spreading illegal programs. Later, he sold the plug-in program he developed to Lan for a price difference sale. The two produced and sold more than 8,000 game plug-ins, which caused extremely bad influence.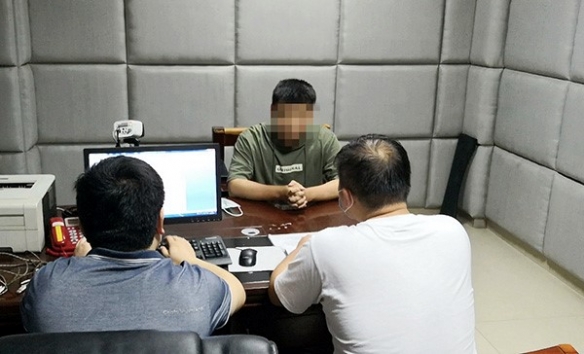 After being arrested, the criminal suspect Peng Mou explained that although he knew that it was an illegal act to manufacture and sell plug-ins, he still had a fluke mentality, thinking that such acts were gray areas and had not been severely hit. It is this misunderstanding that led them to embark on a criminal path and ultimately ruined their great future.
  Currently, Peng Mou and Lan Mou are criminally detained by public security organs for the crime of providing intrusion and illegal control of computer information system programs and tools, and waiting for them will be severely punished by law.
  In this incident, I would like to thank the police for their high attention and prompt handling, as well as the players who provided clues and resolutely resisted plug-ins. According to the relevant provisions of the Criminal Law of the People's Republic of China and the Public Security Administration Punishment Law of the People's Republic of China, the illegal production, distribution and use of game plug-ins for the purpose of making profits are punishable by up to 15 years in prison and a fine of 5 times the illegal income . For the illegal people who make, disseminate, and sell plug-in programs, Perfect World stated that it will resolutely pursue their responsibilities according to law. CS:GO National Service also solemnly reminds players that you should consciously resist illegal procedures that undermine the fairness of the game, actively report cheating, and do not be lucky. I hope that every player can play in good faith and jointly maintain a fair and harmonious competitive environment!
more content:Counter-Strike: Global Offensive TopicCounter-Strike: Global Offensive Forum
.