To become a millionaire just by playing games is not easy. Only a handful of really great gamers or those with special influence and voices in the community can do this. For an ordinary gamer, playing games and earning millions of dollars is almost impossible. This is like a dream that few dare to imagine.
However, the dream of a million dollar is a completely real thing for the gaming community of Decentraland, a virtual reality game running on the Ethereum blockchain platform. Launched in 2017, Decentraland is one of the first games in the world to apply blockchain technology. This game is basically a miniature society where you can build your character and join a virtual society. You can buy land, buy cars, build houses, participate in game events… To make it easy to imagine, you can feel it's similar to The Sim operated on Ethereum's blockchain system.
Decentraland Trailer (Decentraland) – Vive
Most of the items in the game are NFT. To explain a bit, NFT is an acronym for "Non-fungible token". In a nutshell, it is a unique token. NFT will represent some digitized content, be it music, movie, literary work, video game, a signature or even just a slogan. To build uniqueness and impossibility of any kind, NFT operates on cutting-edge blockchain technology.
In Decentraland, players trade with each other using a currency called Mana. At the time of launch in 2017, one Mana coin was trading at just $0.01. During the Crypto downturn that lasted from 2018 to 2020, Mana traded in a range of $0.02 to $0.06. At that time, Decentraland gamers owned a lot of Mana. The number of people with over 1 million Mana is not uncommon, some gamers can even store tens of millions of Mana.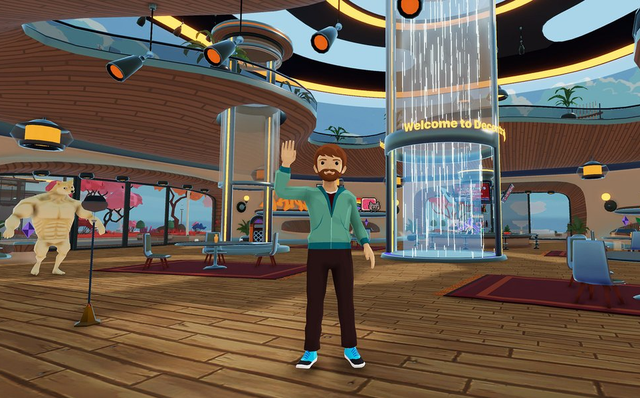 And then the virtual currency fever hit in late 2020, early 2021. With NFT becoming an extremely hot trend and interested in the global technology world, Decentraland and Mana have grown spectacularly. From $0.03, Mana has galloped to nearly $1.6 (an increase of more than 5300%). This incredible growth has turned thousands of Decentraland gamers into dollar millionaires.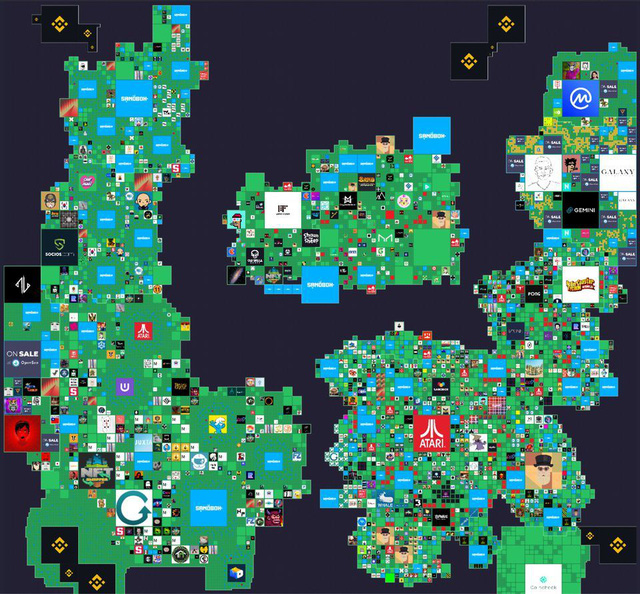 An earth rush is taking place in Decentraland
Not only has Mana appreciated, NFT assets in Decentraland have also become hotter than ever. As noted by data tracking site DappRadar, a piece of land in Decentraland has just set a world record with a transaction value of more than $900,000 (~ VND 211 billion). Up to now, this is considered the most valuable virtual land in history.