Joiner for Music Files PRO is the latest UWP application from the familiar developer Yellow Elephant Productions. This time, we will be using a music mixing app that helps you create a mix with volume level and playback speed that can be tweaked on each component track.
Joiner for Music Files PRO is very easy to use, but first you enter here or follow the link below > click Get to install the application. It is compatible with Windows 10, capacity 41 MB.
Developer: Yellow Elephant Productions
Price: Free
Open the application, you drag and drop music files into the interface. If you want to create a mix for a certain song, select the music file to put in the application first and then select other songs by pressing the plus button with the note icon.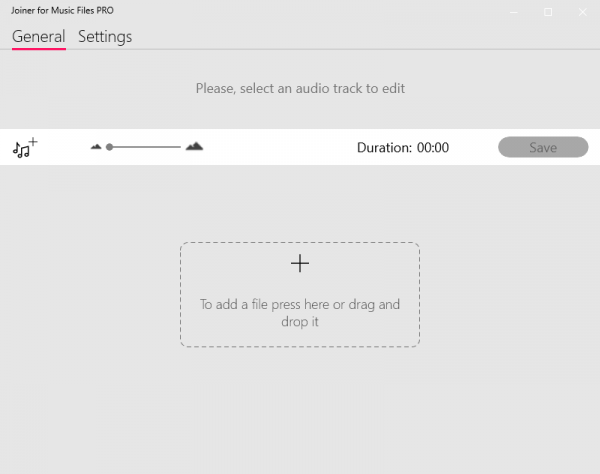 Each added track will have a music wave, you can remove it by clicking > Delete files. For ease of manipulation, you should expand the size of the music wave at the slider.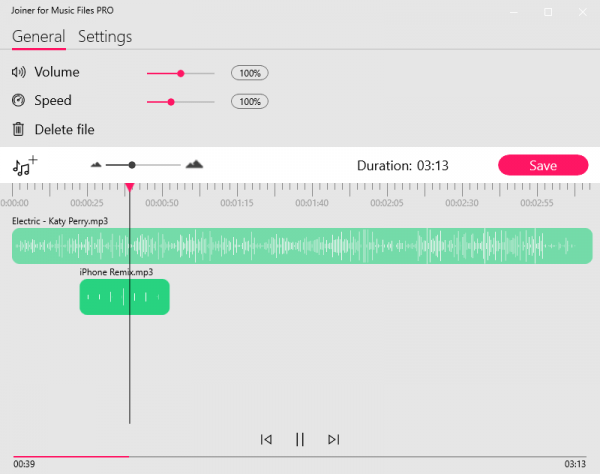 To mix the sub track into the right position, drag the music wave to the desired segment and then play it to listen. On each track, you can adjust the volume level and playback speed. Satisfied, click Save > give it a name and choose where to save it. New tracks are saved in MP3 format.
Note:
If you see the application stops creating in 99%, just press Cancel because the music file has been created successfully.
If you want the music file to automatically save to the desired folder, open Settings > choose Auto save audio tracks to the selected folder.
Joiner for Music Files PRO is like many other applications of Yellow Elephant Productions, so you should install it to get a lifetime license before the trial period expires.


Hùng Anh