Create a Halloween ghost image in Photoshop to help you get a beautiful, unique and equally creepy photo to scare your friends, details on how to create spooky photos in Photoshop on Halloween will be in content below
Related posts
Create magic images in Photoshop simple
Photoshop color code board for design
How to combine, create a panorama in Photoshop
How to create borders for photos in Photoshop, inner and outer frames, blurred
Instructions for creating borders around people in Photoshop
Halloween As one of the holidays expected in many countries around the world, on this costume occasion many people have chosen for themselves costumes, costumes, Halloween wallpapers … or even decorations. Hell-style houses, rather fancy ghosts.
Create Halloween ghost image in Photoshop
PREPARE:
– 1 main photo to create ghost image.
– A ghost photo, ghost icon … should choose .png format to reduce background removal
– Photoshop photo editing software
+ Download Photoshop: Photoshop
+ If not convenient to install, you can use the Photoshop Portable version: download Photoshop Portable
IMPLEMENTED PHOTO CREATION
– Launch Photoshop and open the pre-prepared photo to start creating ghost image using Photoshop tools.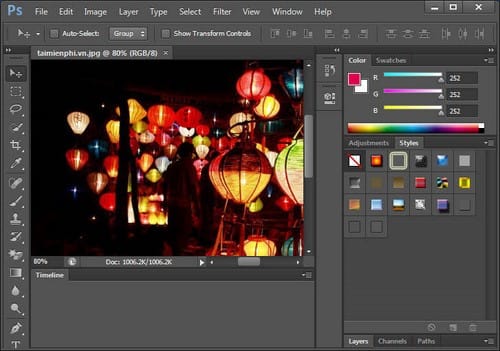 – Add photos that contain souls. Press Ctrl + O or from File select Open to open and add them. Drag the ghost photo to insert out of the main area.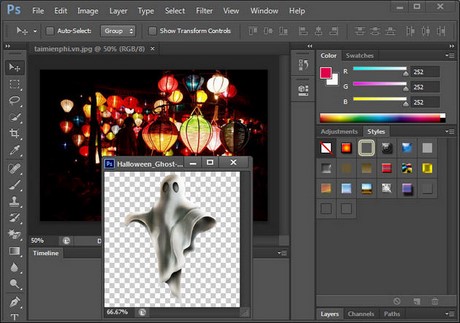 From the sub-image position in Photoshop (1) drag them into the main canvas (2) by clicking and holding the mouse.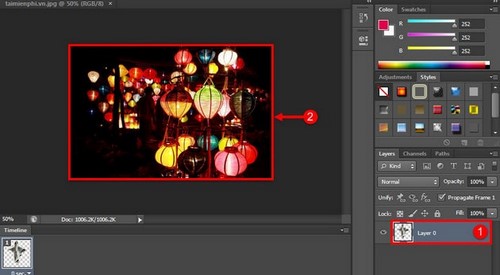 – Press Ctrl + T to zoom and adjust the image position for balance, harmony with the layout, reasonable with the frame.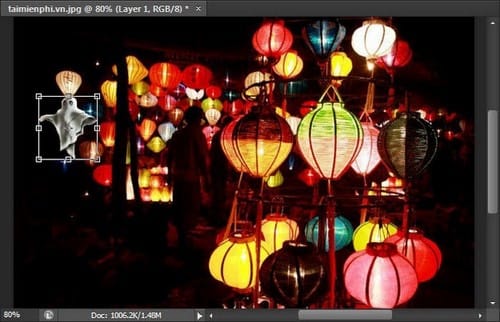 – After selecting the appropriate location, click Move Tools (1) click Apply (2) to confirm the change.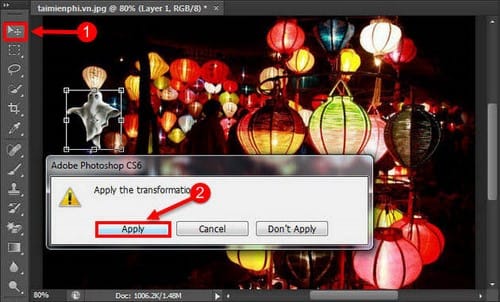 – Save and use:
After creating them, users proceed to save them by pressing Ctrl + S then they can share them on social networks for friends and relatives to see, if you do not know how you can refer more. post photos to Facebook to perform.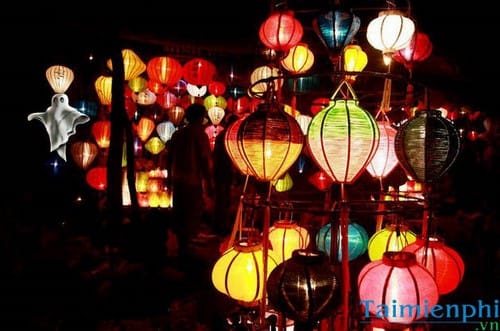 Above, ElectrodealPro instructed you how to create Halloween ghost images in Photoshop. With the above method, you can create ghost photos, stitch photos, insert ghost photos into the photos you want.
In addition, to make the Halloween holiday atmosphere somewhat more attractive, you can download these horror photo creation application here to freely create creepy photos right on your phone.
Besides, you have a look at some of the best wishes, tips for Halloween below:
– Halloween greetings Or, shiver
– English Halloween greetings
– Create horror photos, Zoombie
– Facebook cover photo Halloween
– Synthetic Halloween ghost stories
https://thuthuat.taimienphi.vn/tao-anh-hon-ma-halloween-bang-photoshop-5139n.aspx
Hope you are succesful !
.