Creating .EXE files using decompression and decompression tools is no longer a strange thing, re-compressing the format will make your file management better. And creating .EXE file is also an indispensable feature in 7 Zip. With ElectrodealPro explore the 7-Zip .EXE file creation feature
Related posts
How to cut and join files with 7-Zip
Manual 7-zip for the best file compression
How to compress the smallest file size by 7-Zip
How to compress and decompress files by 7-zip, reduce the smallest size
How to install 7-Zip to compress and decompress files
Creating compressed .EXE files is really simple with the help of 7-Zip. Direct file decompression tool like Winrar, WinZip. Especially strong as WinrarOne of the most popular software available today.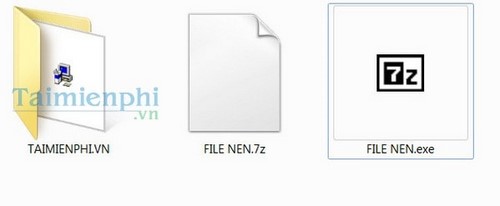 In addition to the format into a single .EXE file, 7-Zip also supports file splitting, you can read the article. cut files in 7-Zip and follow the instructions.
Create .EXE file using 7-Zip
Step 1: Right click on the file to create, select 7-zip -> Add to Archive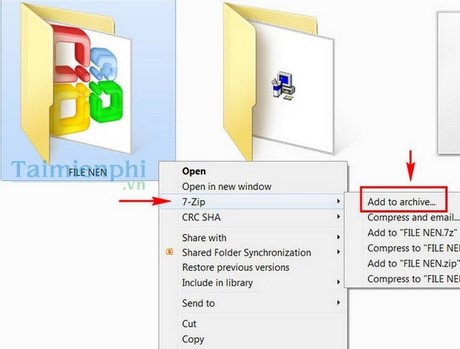 Step 2: Check it Create SFX archive to create compressed file format.EXE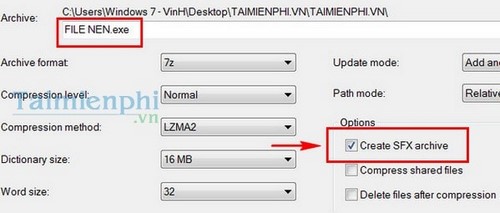 Step 3: Wait for the compressed file to output

Step 4: File should be.EXE Completed, file creation EXE was successful

https://thuthuat.taimienphi.vn/tao-file-exe-bang-7-zip-5448n.aspx
With a few basic steps, you can create yourself a standard format that 7-zip supports. Also if you use winrar, you can also do the same, refer to the article how create exe file in winrar Please.
.