CrazyLabs, the world's top three mobile game developer and publisher, announced the official establishment of CrazyHub, an ultra-casual game center in Warsaw, Poland. This is the company's fifth ultra-casual game incubator established after India, Israel, Turkey and Serbia. These incubators have become an important carrier for CrazyLabs to provide developers with global training. At the same time, CrazyLabs also announced that the global download volume of its games has exceeded 4 billion.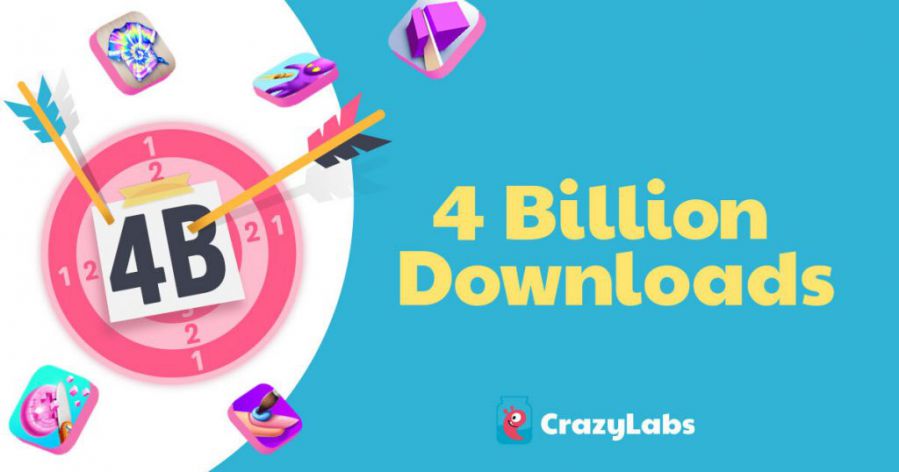 For CrazyLabs, 2020 is a year of takeoff. Sagi Schliesser, the founder and CEO of CrazyLabs, said: "In 2020 alone, CrazyLabs' mobile games have been downloaded 1 billion times. This far exceeds analysts' expectations." According to Sensor Tower data, in 2020 Downloads of ultra-casual games accounted for one-third (31%) of all game downloads. The global team of CrazyLabs worked day and night and released "Tie Dye" (90 million downloads), "ASMR Slicing" (80 million downloads), "Acrylic Nails" ( 60 million downloads) and "Phone Case DIY" (60 million downloads) are the top-ranking games in the game list.
Shcliesser said: "When we saw the desire of developers for knowledge and skills in the hyper-casual game field, we established the first CrazyHub (Ultra-Casual Game Center). Initially, CrazyHub met the developers online in Mumbai, India. Yes, the physical incubation center is set up in Tel Aviv, Israel. The ingenious combination of the two has made CrazyLabs a great success and strengthened our determination to further develop the project. The second batch of game studios recently started training in CrazyHubs, Israel It is expected that by the end of 2021, we will have 8-10 CrazyHubs worldwide. In the past few weeks, CrazyLabs have established CrazyHubs in Istanbul, Turkey, Novi Sad, Serbia, and Warsaw, Poland.
Schliesser said: "We have more than 350 partners and game studios worldwide. I believe that through the training programs and training camps provided by the CrazyHub ultra-casual game center for developers and game studios, this number can be significantly increased. ."
In addition, CrazyLabs also provides lucrative bonus challenges for ultra-casual game developers every month, such as inviting game studios to participate in the narrative plot game solicitation challenge with unlimited bonuses. Once the game idea passes the test, the developer will receive a cash reward of $500, up to a maximum of $50,000. Game studios that pass the test will become members of the CrazyLabs self-service platform (CLIK Dashboard) and enjoy the highly transparent data of CrazyLabs in the ultra-casual game test.
For more challenges, please follow our WeChat public account "CrazyLabs" to participate.
About CrazyLabs
CrazyLabs is one of the world's top three casual and ultra-casual mobile game developers and publishers. Its popular games include "Phone Case DIY", "Acrylic Nails" and "Big Popular games such as Tie Dye, ASMR Slicing and Soap Cutting. To date, CrazyLabs' games have been downloaded more than 4 billion times. CrazyLabs has offices in Israel, China, Macedonia, Germany and Ukraine, and ultra-casual gaming centers in India, Turkey, Serbia, Poland and Israel.
.