Over the past 24 hours, the ASEAN association had up to five member states that recorded COVID-19 deaths: the Philippines, Indonesia, Myanmar, Thailand and Malaysia.
Indonesia continues to be the most serious outbreak of COVID-19 among ASEAN countries, with the highest number of cases and deaths in the region. Within 1 day, the number of new cases and deaths of Indonesia is many times higher than other countries in the region.
The epidemic situation in the "country of thousands of islands" continues to be serious after several months of outbreaks here and there is no sign of cooling down. In the past 24 hours, Indonesia is also the country with the highest number of new cases and deaths from COVID-19 in Asia. Indonesia recorded an additional 11,948 cases of COVID-19 and 387 deaths, bringing the total number of cases and deaths in the country to 1,024,298 and 28,855 cases, respectively.
The Philippines epidemic was still going badly with the 3rd highest number of new cases per day among Southeast Asian countries and the 2nd highest number of deaths in the region with 95 deaths. After a few weeks of cooling off, the Philippines faces again concerns about recurrent epidemic waves when the number of deaths has increased in recent days. The Philippines also ranked 2nd in Asia in the number of deaths on January 27.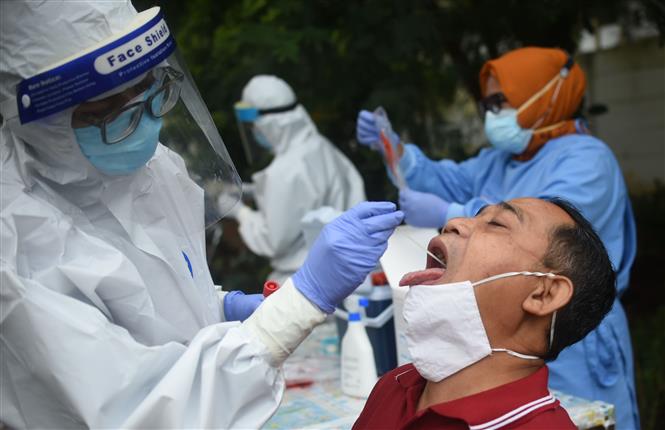 The situation in Malaysia is also more and more worrying, a new wave of epidemics is coming back to Malaysia when it recorded 3,680 new cases, 7 deaths from COVID-19 in the past day.
Myanmar in the past 24 hours the number of COVID-19 cases continued to decline, at the same time recording 7 more deaths. Thus, by the end of January 27, Myanmar had a total of 138,802 people infected with SARS-Cov-2 virus, of which 3,089 people did not survive.
Thailand, after witnessing a skyrocketing number of cases of community infections in recent days, had to decide to tighten epidemic prevention measures. This country on January 27 also incurred 1 death due to pandemic. The number of new Thai cases skyrocketed.
Specifically, the SARS-CoV-2 virus has so far claimed the lives of a total of 43,275 people in Southeast Asia, an increase of 497 cases from a day earlier, while the number of cases increased to 1,952. 777 ca. Besides, the ASEAN region also witnessed the number of patients successfully treated is 1,653,320 cases.
The whole bloc is witnessing the epidemic developments of concern, complexity and potential risk of outbreaks of new epidemics in many member countries. Over the past 24 hours, ASEAN had eight member countries recording new COVID-19 cases.
Data on COVID-19 epidemic in ASEAN dated January 27:
| | | | | | |
| --- | --- | --- | --- | --- | --- |
| nation | Total number of cases | New case | Total number of deaths | New deaths | Recovery case |
| Indonesia | 1,024,298 | +11,948 | 28,855 | +387 | 831,330 |
| Philippines | 518,407 | +2,245 | 10,481 | +95 | 475,542 |
| Malaysia | 194,114 | +3,680 | 707 | +7 | 151,018 |
| Myanmar | 138,802 | +434 | 3,089 | +7 | 123,170 |
| Singapore | 59,391 | +25 | 29 | | 59,104 |
| Thailand | 15,465 | +819 | 76 | +1 | 11,054 |
| Vietnam | 1,551 | | 35 | | 1,430 |
| Cambodia | 460 | | | | 412 |
| Brunei | 176 | | 3 | | 169 |
| Timor-Leste | sixty seven | | | | 50 |
| Laos | 44 | | | | 41 |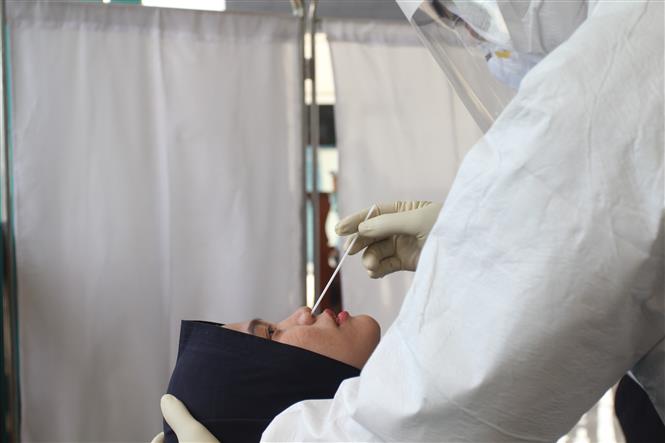 Malaysia's Ministry of Health announced on January 27 that the country had begun a phase 3 clinical trial of a COVID-19 vaccine for acute respiratory infections by the Institute of Biomedical Sciences at the Chinese Institute of Medical Sciences. IMBCAMS) production.
In the announcement, the Malaysian Ministry of Health said that this is a partnership between the Malaysian and Chinese governments to create scientific data on the vaccine development process to evaluate the safety and effectiveness of combating transmission. spread of COVID-19 translation. Participating in this vaccine trial phase are 9 central hospitals across Malaysia and 3,000 volunteers. The trial period lasted 13 months.
Malaysia's Health Minister Adham Baba said Malaysia is delighted to cooperate with China, through IMBCAMS, to contribute to finding scientific evidence in vaccine development. "With our rigorous controls, qualified researchers and reputable research institutes, we are confident to present proven scientific evidence to aid in vaccine research," he said. . This cooperation will strengthen the relationship between China and Malaysia. I believe the two countries will have more opportunities for cooperation in the near future, bringing more positive results not only for both our countries but also for the world ".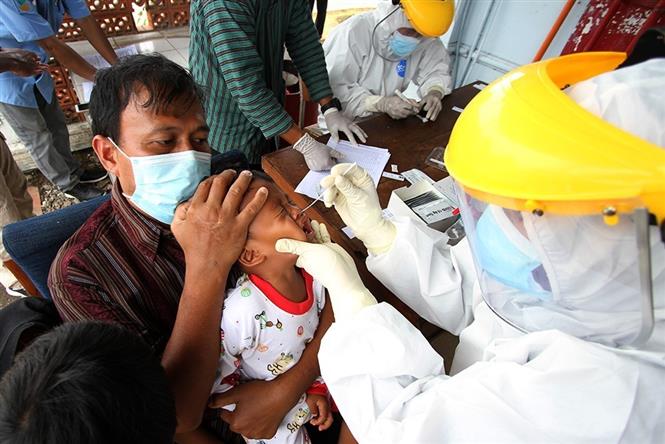 On January 27, Indonesia announced in the past 24 hours that the country had recorded an additional 387 deaths due to acute respiratory infections COVID-19. This is the highest ever number of deaths caused by COVID-19 in a single day in this Southeast Asian country.
Thus, up to now, Indonesia has recorded a total of 28,855 deaths due to COVID-19 out of a total of 1,024,298 infected people. Thus, on January 27, Indonesia topped Asia in both the number of new cases and the number of deaths caused by COVID-19.
On January 27, Thailand's Prime Minister Prayuth Chan-ocha said that the country is aiming to give 19 million people a COVID-19 vaccine for acute respiratory infections in the first phase of a vaccination program that begins on February 14.
Prime Minister Prayuth Chan-ocha, in a statement posted on the Thai government's home page, stated that vaccination would begin with 50,000 doses of AstraZeneca's vaccine, but did not specify a phase 1 vaccination schedule. Of the 19 million people vaccinated in phase 1, there will be 11 million people over the age of 60 and 6.1 million with an underlying medical condition.
In addition, there are 1.7 million health care workers and 15,000 government employees involved in disease control. People under 18 years of age and pregnant women will not be included in this vaccination. He also apologized for being unable to quickly resolve the COVID-19 related issues as desired by the public.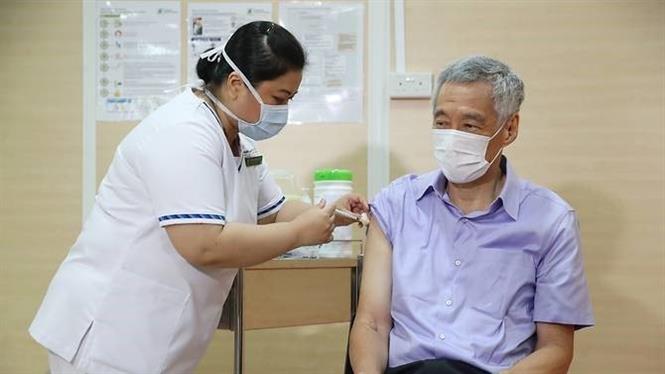 From January 27, Singapore deployed COVID-19 vaccination for the elderly at two locations: Ang Mo Kio and Tanjong Pagar. This implementation is part of a pilot plan to help the Ministry of Health of Singapore establish operational procedures before expanding the program nationwide, with the launch of COVID-19 vaccination for all elderly people in " Lion Island "from mid-February to.
Singapore Health Minister Gan Kim Yong said each site would have 5,000 to 10,000 people receiving an invitation to book an injection. This number may increase or decrease depending on the post-injection response. By the end of next March, each of Singapore's 24 neighborhoods will have a community vaccination center. Each community immunization center can inject 2,000 people a day. Residents can book appointments online or at community centers near where they live.
Singapore Ministry of Health said to date more than 60,000 people in the country have received 1 shot of the COVID-19 vaccine. The country is expected to have enough vaccines in the third quarter of this year for all residents and long-term residents in the "island nation of Su Tu".