According to the statistics of worldometers.info, as of 23:59 on July 10, countries of the Association of Southeast Asian Nations (ASEAN) recorded an additional 61,078 new cases of COVID-19 and 1,126 deaths. The total number of cases has now reached 5,458,399 cases and 104,608 deaths. The whole block has 4,702,082 patients who have recovered.
In the past 24 hours, Southeast Asia has 5 countries recording deaths from COVID-19 of which Indonesia accounts for the most with 826 cases; Philippines ranked second with 96 cases; Malaysia recorded 87 deaths, while Thailand added 91 cases, Cambodia recorded 26 cases.
With 35,094 infections on July 10, Indonesia is leading the block in terms of new infections. The country continues to be the worst-affected country in the region, with a total of 2,491,006 cases and 65,457 deaths.
The Philippines recorded 5,675 new infections, bringing the total number of cases to 1,467,119, including 25,816 deaths. Meanwhile, Malaysia recorded 9,353 new infections, bringing the total number of cases to 827,191, including 6,067 deaths.
On the same day, Thailand saw 9,326 new infections. Cambodia also recorded 993 new infections and the total number of cases has reached nearly 60,000 people. Timor Leste and Brunei have no new infections, while Laos has 93 more cases.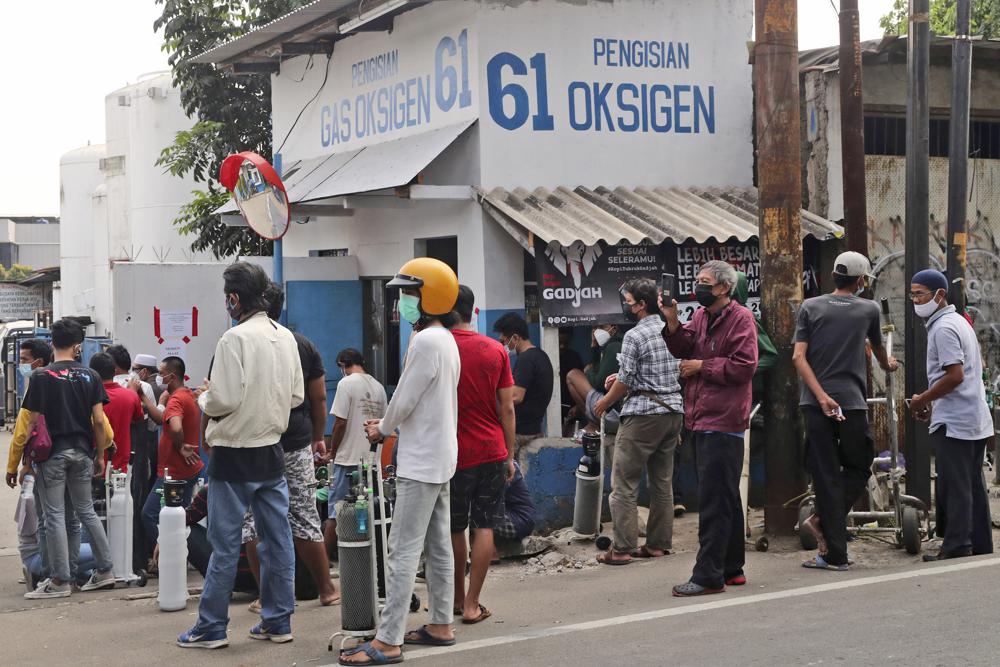 Over 35,000 infections/day, Indonesia is running out of oxygen
Just two months ago, Indonesia donated thousands of oxygen tanks to India. But now, the Southeast Asian country is slowly running out of oxygen as it endures the devastating wave of the pandemic, and the government is looking for emergency supplies from other countries, including Singapore and China.
Luhut Binsar Pandjaitan, Indonesia's minister in charge of pandemic response, said a shipment of more than 1,000 oxygen cylinders, ventilators and other medical equipment arrived from Singapore on July 9, followed by Another 1,000 ventilators from Australia.
In addition to those support shipments, Indonesia plans to buy 36,000 tonnes of oxygen and 10,000 oxygen concentrators – from neighboring Singapore. Mr. Pandjaitan said he is in contact with China and other potential sources of oxygen. The US and the United Arab Emirates have also offered to help.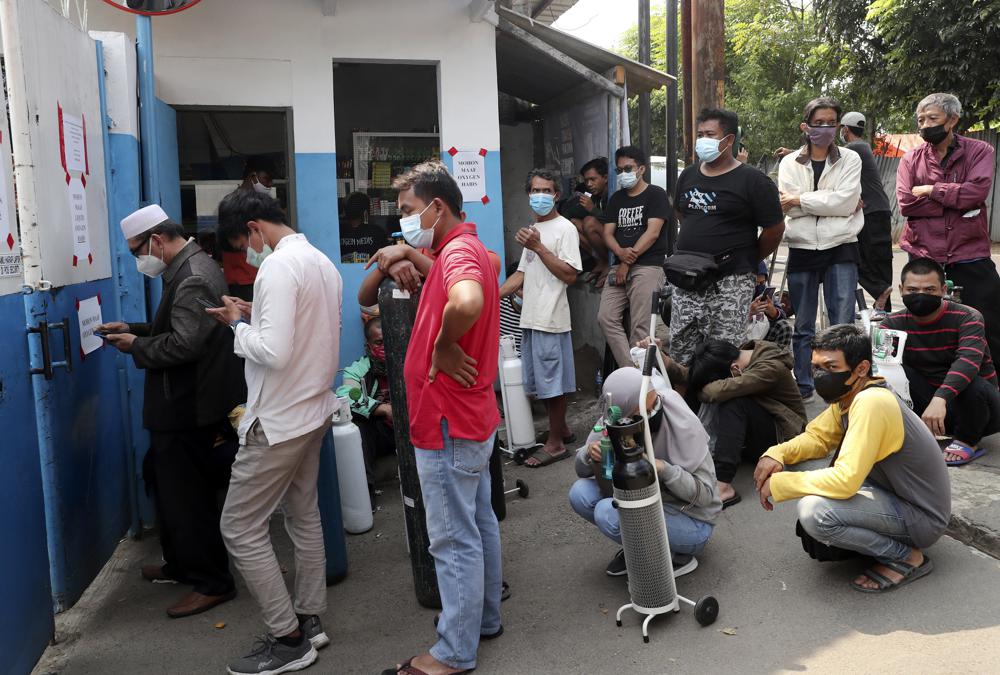 In another development, Indonesian Foreign Minister Retno Marsudi said that up to now, Indonesia has received a total of 119,735,200 doses of COVID-19 vaccine through bilateral and multilateral cooperation, including over 108.5 million vaccine dose of Sinovac/China.
Specifically, the above vaccines include 108.5 million doses from Sinovac, 1.5 million doses from Sinopharm, 8,236,800 doses of AstraZeneca vaccine from COVAX Mechanism, 998,400 doses of AstraZeneca vaccine donated by Japan, and 500,000 doses. Sinopharm's vaccine was delivered by the United Arab Emirates (UAE).
Addressing an online press conference with foreign reporters, Foreign Minister Retno also said that up to now, Indonesia has injected 49.6 million doses of vaccine, ranking fourth in Asia in terms of vaccination volume.
It is expected that in the coming days, Indonesia will receive a batch of Moderna vaccine with more than 3 million doses donated by the US, 1.1 million doses of AstraZeneca vaccine donated by Japan. Also this month, Indonesia is expected to
Malaysia sets a new record of infections
On July 10, Malaysia's Ministry of Health said that in the past 24 hours, the number of new COVID-19 cases in this Southeast Asian country increased to a new record high with 9,353 cases, bringing the total number of people infected in Malaysia. this country to 827,191 people. Previously, on July 9, Malaysia recorded 9,180 new infections – also the highest level since the outbreak in the country.
The industrial state of Selangor continues to have a high number of new infections in Malaysia, with 4,277 cases; followed by the capital Kuala Lumpur with 1,398 cases. As of July 10, Selangor had 281,670 people infected with COVID-19 while the number in Kuala Lumpur was 87,711.
Meanwhile, in the Philippines, the Ministry of Health on the same day announced that the country had 5,675 new infections, bringing the total number of cases nationwide to 1,467,119 cases. In the past 24 hours, this Southeast Asian country also recorded 96 more deaths from COVID-19, bringing the total number of people who did not die from the disease to 25,816.
The Philippines, with a population of about 110 million, has so far conducted COVID-19 tests on more than 14 million people since the outbreak in the country in January 2020.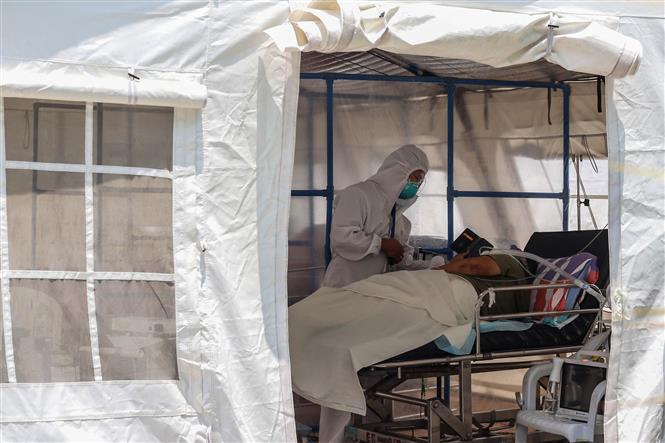 Thailand recorded the highest new death toll ever
Thailand on July 10 continued to record a record high number of COVID-19 deaths, with 91 cases recorded in the past 24 hours, far ahead of the 75 cases recorded on July 8.
Also on the morning of July 10, the Thai Ministry of Health announced that there were 9,326 new cases of COVID-19, bringing the total number of infections in the country since the beginning of the epidemic to 336,158, of which 2,625 people did not survive.
In order to prevent an increase in infections within two to four weeks, the Thai government has imposed tougher measures in the capital Bangkok and five neighboring provinces and four provinces in the south from July 12. A curfew from 9 p.m. to 4 a.m. the next morning was also announced in the aforementioned provinces, including Bangkok, Nonthaburi, Pathum Thani, Nakhon Pathom, Samut Prakan, Samut Sakhon, Narathiwat, Pattani, Songkhla and Yala. .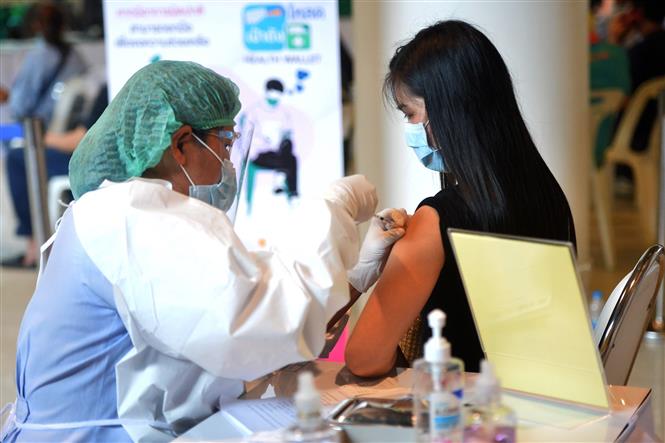 President of the Thai Chamber of Commerce (TCC) Sanan Angubolkul said that the new measures in 10 provinces will impact people's daily lives, but are necessary to prevent the rapid spread of COVID-19. Mr. Sanan said TCC agrees with these measures and the private sector is ready to comply.
The TCC president estimated the new measures would cause economic losses of 50–100 billion baht (about 1.5-3 billion USD), or about 3–5 billion baht per day. Therefore, he thinks the Thai government may need to pump more cash into the economy to make up for the damage and it is important to get the outbreak under control quickly to limit the economic damage.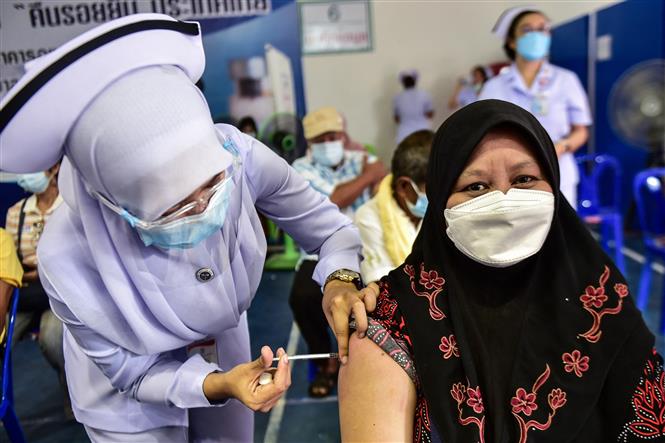 Myanmar will receive 2 million doses of vaccine from Russia
On July 9, Myanmar's military government said that Russia had agreed to provide the country with 2 million doses of a COVID-19 vaccine as soon as July 2021, in the context that the Southeast Asian country recorded the number of cases. and the number of deaths due to COVID-19 has increased unprecedentedly.
In a speech on Myanmar's military-controlled Myawaddy TV channel, Chairman of the State Administrative Council (SAC) and Army Commander-in-Chief General Min Aung Hlaing said: "I told them (Russia) ) is I want 2 million (vaccine dose) and they will deliver.
In June 2021, Mr. Min Aung Hlaing said that he was looking to get 7 million doses of the Russian vaccine. He said Myanmar is very interested in producing its own vaccine against COVID-19, Russia wants to cooperate and has sent a delegation to inspect the production plant this July. However, Mr. Min Aung Hlaing did not disclose more.
Laos: The number of imported people infected with COVID-19 is a record
Laos – a neighbor to Thailand – recorded 93 new cases of COVID-19 in the past 24 hours; Of which, 91 cases were imported people who were immediately isolated and only 2 community cases in Champasak province.
The Lao National Steering Committee for COVID-19 Prevention and Control said that the complicated disease situation in Thailand has caused many Laotians to lose their jobs and have to return home. Among the above cases, there are many people infected with Delta variant, thereby causing the number of infections in Laos, especially in border provinces, to spike.
Although all people entering the country are sampled for testing and isolated immediately, Laos is facing a very high risk of community infection if illegal entry occurs. Therefore, the Lao National Steering Committee on COVID-19 prevention and control calls on the authorities of the border provinces, especially the provinces sharing the border with Thailand, to strengthen border patrols to prevent this from happening. illegal entry; at the same time continue to vaccinate people according to the plan; strengthen propaganda and education so that all social sectors understand the danger of the epidemic and strictly implement epidemic prevention and control measures.
To date, Laos has recorded a total of 2,630 COVID-19 cases, including 3 deaths.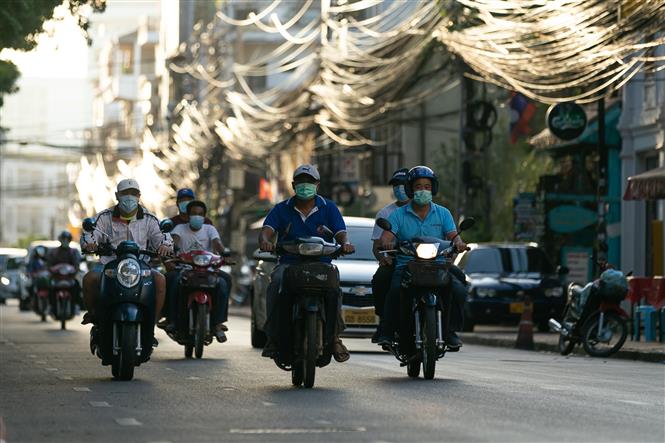 Malaysia completes initial goal of immunizing 10% of population
To date, 3,197,890 Malaysians have completed 2 doses of COVID-19 vaccine, equivalent to 10% of the population. According to Malaysia's Minister of Science, Technology and Innovation Khairy Jamaluddin, the above results help the country meet one of three criteria to move to phase 2 of the National Recovery Plan. According to Khairy, who is also the Coordinating Minister of the National Immunization Program against COVID-19, Malaysia has set a target of vaccinating in July at 300,000 people/day. However, in the last 3 days, the country has injected a total of 1 million people. Regarding the reason for the relatively small number of people being vaccinated in the previous months, Khairy explained that it was due to insufficient vaccine supply, not Malaysia's ability to vaccinate.
To prevent the spread of the disease, Malaysia has decided to shut down completely from June 1 and launched a 4-stage National Recovery Plan. Currently, Malaysia is in phase 1 and in order to move to phase 2 it needs to meet 3 requirements: Daily number of COVID-19 infections below 4,000 cases, average capacity of intensive care beds and 10 % of population completed vaccination.
Cambodia received 4 million more doses of vaccine; Phnom Penh extends restrictions
Cambodia's Minister of Health Youk Sambath said that on the morning of July 10, Cambodia received 4 million more doses of COVID-19 vaccine ordered from China, including 3 million doses of Sinovac and 1 million doses of Sinopharm. .
Thus, up to now, Cambodia has received over 16 million doses of COVID-19 vaccine, of which more than 90% is aided by China and through a sales contract with the Chinese Government. Accordingly, Cambodia has vaccinated more than 4.79 million people, equivalent to nearly 50% of the set target of 10 million people vaccinated against COVID-19 to achieve herd immunity.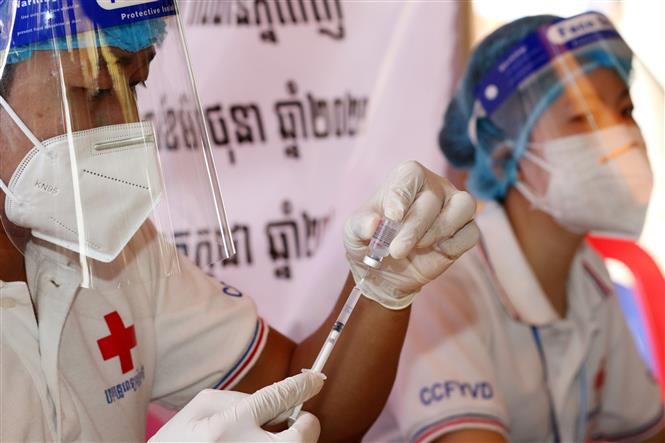 On the same day, the Cambodian Ministry of Health released a statement confirming that the total number of COVID-19 cases in the country since the beginning of the epidemic has nearly touched 60,000 cases (specifically 59,978 cases). On July 10, Cambodia recorded 933 new infections in the past 24 hours, of which 733 were community infections and 200 were imported. Thus, Cambodia recorded another day of new cases at nearly 1,000 as the trend during the past 2 weeks. The country also recorded 26 more deaths from COVDI-19, bringing the total to 881.
In an effort to prevent the disease from spreading, the Phnom Penh government has just decided to extend the restrictive measures for another 14 days, from 0:00 on July 10 to July 23, for activities and services that are at risk. high chance of infection. Accordingly, schools, including public schools, private schools and vocational training institutions, have not temporarily reopened. Karaoke bars, bars, discos, beer gardens, casinos, resorts, museums, amusement parks, cinemas, theaters, sports and fitness centers, will continue to close for another 14 days. . Gatherings of more than 15 people are still prohibited, except in some cases such as family meetings in the same house. Traditional or religious ceremonies, funeral arrangements must comply with regulations of the competent authority.