Over the past 24 hours, the ASEAN association had 5 member states that recorded COVID-19 deaths: the Philippines, Indonesia, Myanmar and Malaysia.
Indonesia continues to be the most serious outbreak of COVID-19 among ASEAN countries, with the highest number of cases and deaths in the region. Within 1 day, the number of new cases and deaths of Indonesia is many times higher than other countries in the region.
The epidemic situation in the "country of thousands of islands" continues to be serious after several months of outbreaks here, although the number of new cases has begun to decrease slightly compared to a few days ago. In the past 24 hours, Indonesia is also the country with the highest number of new cases and deaths from COVID-19 in Asia. Indonesia recorded an additional 8,435 cases of COVID-19 and 214 deaths, bringing the total number of cases and deaths in the country to 1,191,990 cases and 32,381 cases, respectively.
The Philippines epidemic was still going badly with the 3rd highest number of new cases per day among Southeast Asian countries and the 2nd highest number of deaths in the region with 68 deaths. After a few weeks of cooling off, the Philippines faces again concerns about recurrent epidemic waves when the number of deaths has increased in recent days. The Philippines is also ranked 3rd in Asia in the number of deaths on February 11.
Malaysia continues to be more concerned about the situation, the new epidemic wave has prolonged and there is no sign of cooling in Malaysia when it recorded 3,384 new cases, 13 deaths from COVID-19 in the past 1 day.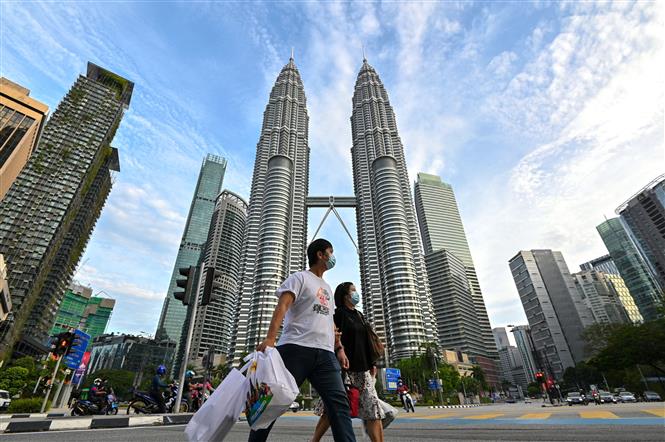 Myanmar in the past 24 hours also recorded 35 new cases and 3 deaths. The epidemic disease in this member country is on a decreasing trend.
Thailand, after witnessing a skyrocketing number of cases of community infections in recent days, had to decide to tighten epidemic prevention measures. This country on 11/2 recorded 201 new cases and no deaths.
Specifically, the SARS-CoV-2 virus has so far claimed the lives of a total of 48,117 people in Southeast Asia, an increase of 298 cases from a day earlier, while the number of cases increased to 2,218. 591 cases. Besides, the ASEAN region also witnessed the number of patients successfully treated is 1,906,322 cases.
The whole bloc is witnessing the epidemic developments of concern, complexity and potential risk of outbreaks of new epidemics in many member countries. Over the past 24 hours, ASEAN had nine member countries recording new cases of COVID-19. Laos and Cambodia had no additional deaths or illnesses.
Data on COVID-19 epidemic in the ASEAN region on February 11:
| | | | | | |
| --- | --- | --- | --- | --- | --- |
| nation | Total number of cases | New case | Total number of deaths | New deaths | Recovery case |
| Indonesia | 1,191,990 | +8,435 | 32,381 | +214 | 993,117 |
| Philippines | 543,282 | +1,734 | 11,469 | +68 | 500,335 |
| Malaysia | 254,988 | +3,384 | 936 | +13 | 202,269 |
| Myanmar | 141,522 | +35 | 3,184 | +3 | 128,981 |
| Singapore | 59,759 | +12 | 29 | | 59,558 |
| Thailand | 24,104 | +201 | 80 | | 19,799 |
| Vietnam | 2,140 | +49 | 35 | | 1,528 |
| Cambodia | 478 | | | | 457 |
| Brunei | 183 | +1 | 3 | | 175 |
| Timor-Leste | 100 | +14 | | | 62 |
| Laos | 45 | | | | 41 |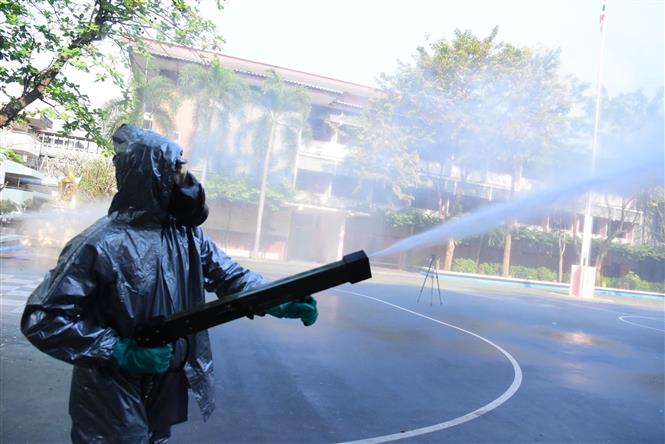 Thailand on February 11 announced its COVID-19 vaccination plan for 1 million people in the most vulnerable group in May and launched mass vaccination a month later, with a target of 10 per month. million people have been vaccinated.
Speaking at the press conference, Mr. Sopon Iamsirithaworn at Thailand's Agency for Disease Control and Prevention said that the COVID-19 vaccination campaign in the country was divided into two phases, from February to May and June to December. .
In the first phase, 2 million frontline health workers in high-risk areas of COVID-19 spread will be vaccinated with China's Sinovac vaccine. The next 6-month period used 61 million doses of AstraZeneca's vaccine (UK). The AstraZeneca vaccine is expected to be produced domestically in Thailand from next June.
According to the official, about 1,000 hospitals in Thailand are ready to launch the vaccination program. Each hospital can inject 500 doses of vaccine per day, within 20 days can accomplish the goal of 10 million injections / month.
Thailand plans to vaccinate COVID-19 to about 60% of its adults by the end of this year to move closer to public immunity. Compared with many other countries around the world, the rate of COVID-19 infection per total population in Thailand is relatively low. To date, Thailand has recorded 80 deaths out of a total of more than 24,000 cases. About 80% of cases are detected in the past two months.
According to Malaysia's National Immunization Program, the country will offer the free COVID-19 vaccine to millions of foreigners. The proposal above comes as this Southeast Asian country seeks to control infectious clusters that appear in factories, plantations and construction sites.
Minister of Science, Technology and Innovation, and Coordinator of the COVID-19 vaccination program of Malaysia Khairy Jamaluddin said that diplomats, foreigners, students, foreign families are living in Malaysia, foreign workers will be vaccinated for free during this vaccination.
The Malaysian cabinet has also agreed to provide the vaccine free of charge to foreigners illegally residing. However, the Government COVID-19 Vaccine Supply Committee will discuss more about how to do this, and will contact state governments, foreign embassies, and non-governmental organizations to assist. .
In a statement, the Government of Malaysia's COVID-19 Vaccine Supply Committee said the decision to vaccinate these groups was deemed necessary to achieve public immunity because "no one is safe until all Everyone is safe. " Besides, the statement states that expats have become a part of the Malaysian community and contribute to the country's economy. Details of vaccination schedules for foreigners will be announced later.