Recently, in the bustling car market of Thailand, you have been "crowded" with the participation of the most expected pair of cars from the Indian car company. Couple of Royal Enfield's Interceptor and Continental GT 650 are officially sold in this market with a well-rated 2-cylinder engine block in India.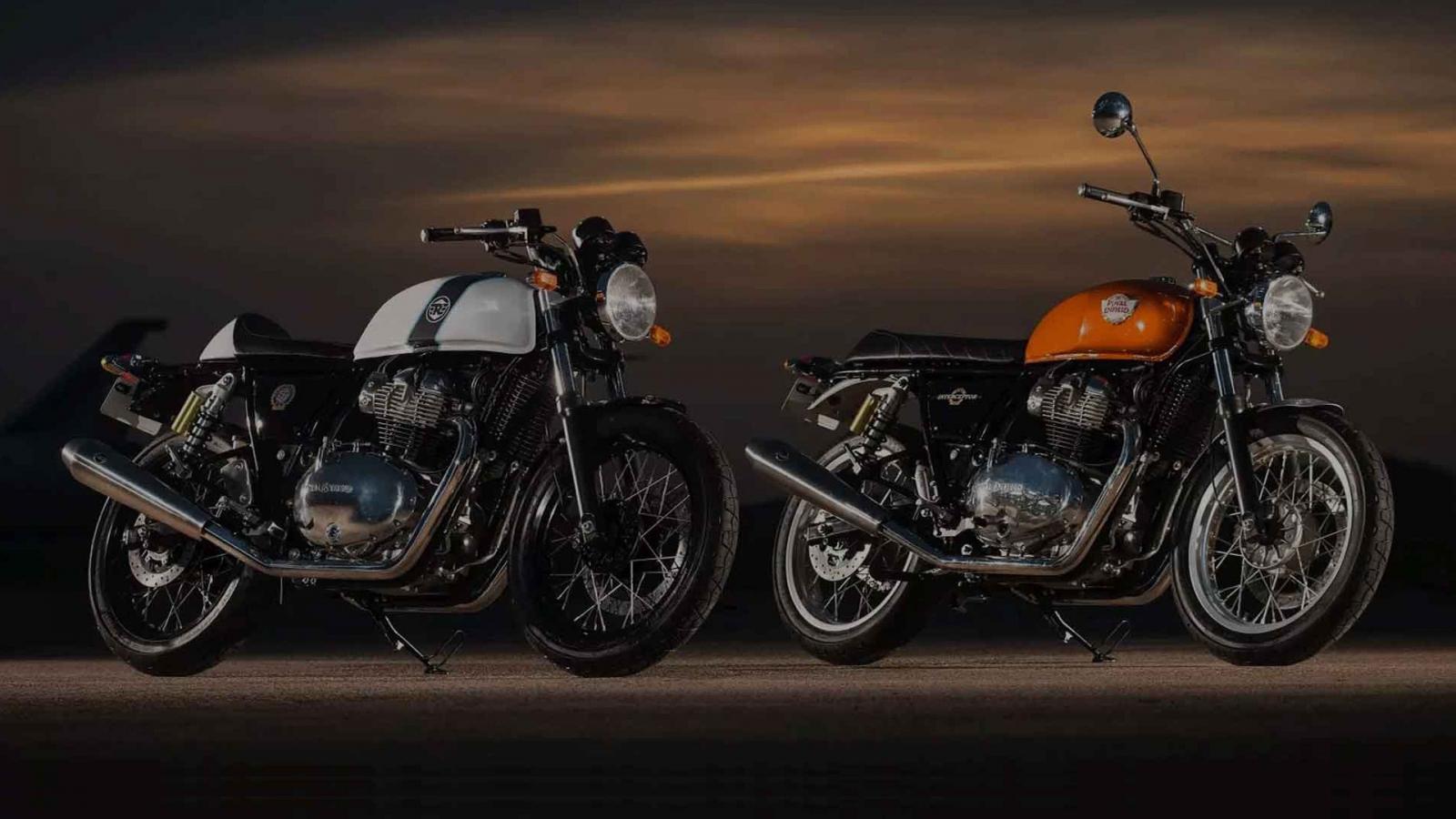 A pair of cars with twin cylinder engine blocks that have just been launched in Thailand by RE
In Thailand, this pair has a quite reasonable price in two versions of this 650 series with different color options, namely: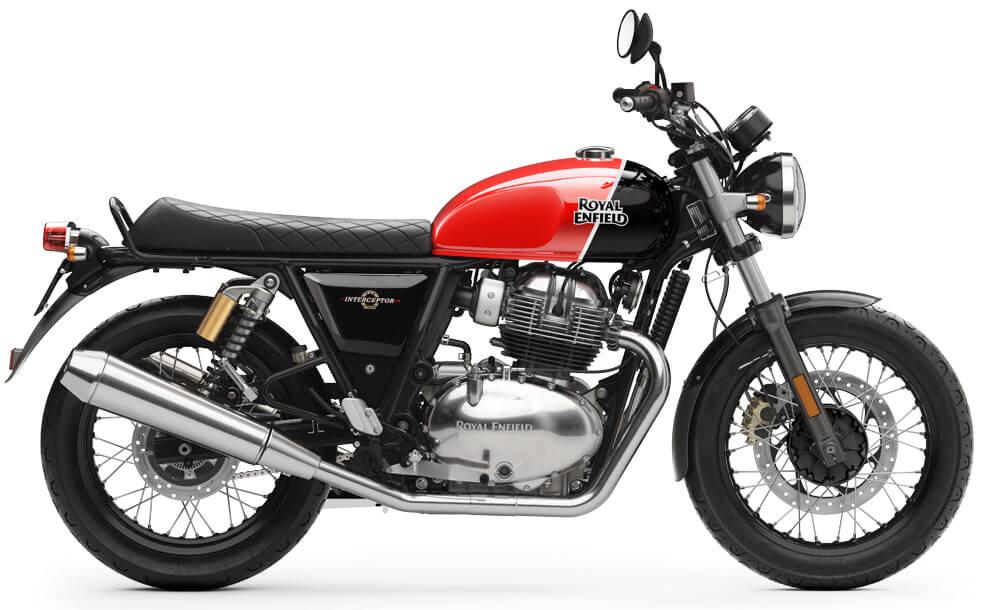 Royal Enfield Interceptor 650
For Royal Enfield Interceptor 650, the car will be divided into three versions including the standard version (THB 212,000 or VND 150 million); Custom version (THB 215,000 equivalent to VND 152 million); Chrome version (THB 218,000 equivalent to VND 154 million)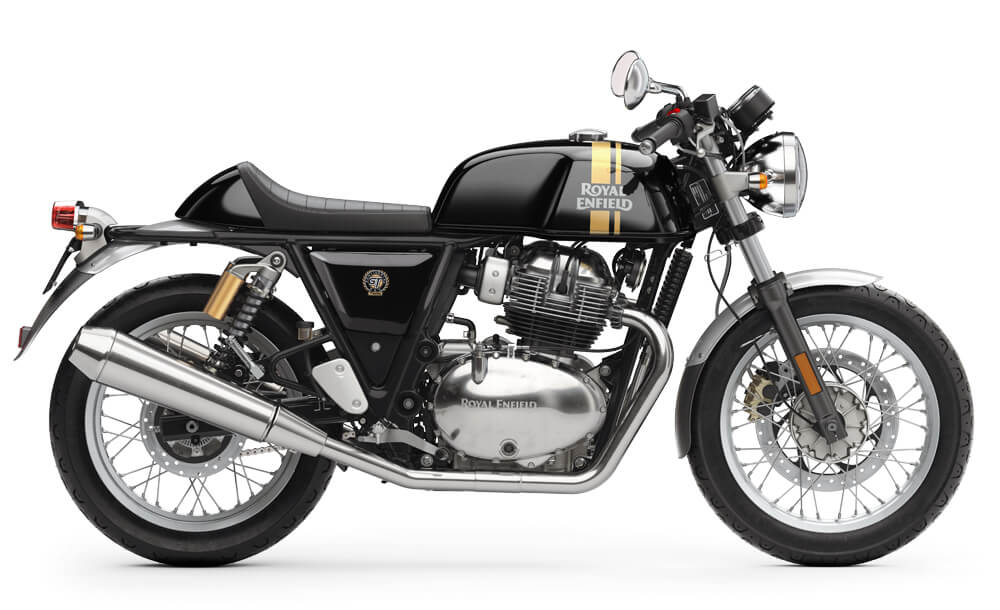 Royal Enfield Continental GT 650
With the Royal Enfield Continental GT 650, the car is also sold with 3 different versions that also use the standard version, the Custom version and the Chrome version with different fuel colors, priced from 156 to 160 million VND.
Both cars will carry 648 cc engine in the form of twin cylinders, SOHC, still using the air-cooled system to produce 47 horsepower at 7100 rpm and 52Nm traction at 5200 rpm. This all-new engine of Royal Enfield will own a 6-speed gearbox. This engine block will definitely give these all-new Royal Enfield cars a higher speed and a better user experience.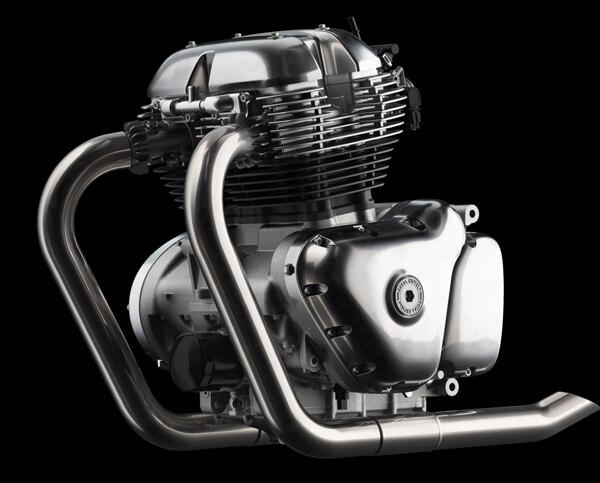 The brand new 650 cc engine block of the Indian automaker
The fuel tank capacity of the GT 650 will be smaller than the Interceptor 650, which is 12.5 liters and 13.5 liters respectively, and the weight of the two cars will be in the range of 200 kg. These are still quite neat cars, tall compared to the same segment cars like Leoncino.
This pair of Royal Enfield 650 will come in different sizes. The GT 650 will have a height of 1024 mm, the Interceptor will be higher at 1165 mm. This height is because the steering wheel of the Interceptor will be higher than the GT because the style and versatility of the two cars will vary depending on the purpose of use. The GT will be more of a Cafe Racer style, so it has a lower and more youthful ride.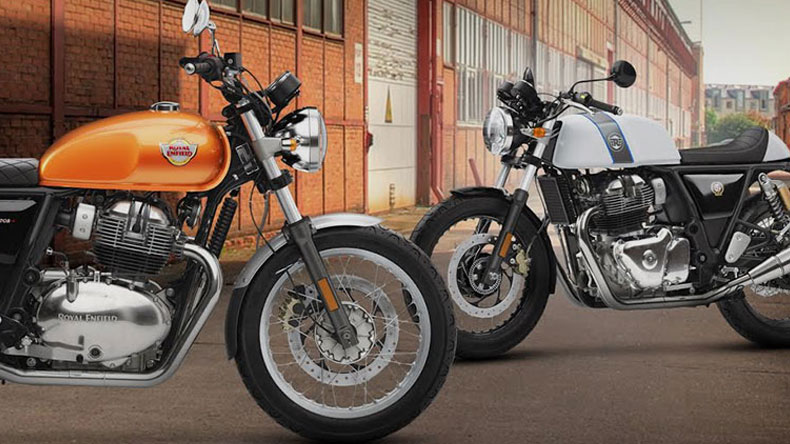 The steering of the Interceptor is taller due to its Tracker-like appearance and the GT is Cafe Racer
As expected, this pair of Royal Enfield cars will also soon return to Vietnam market in the beginning of 2019 with the price of about 170 million VND.
.